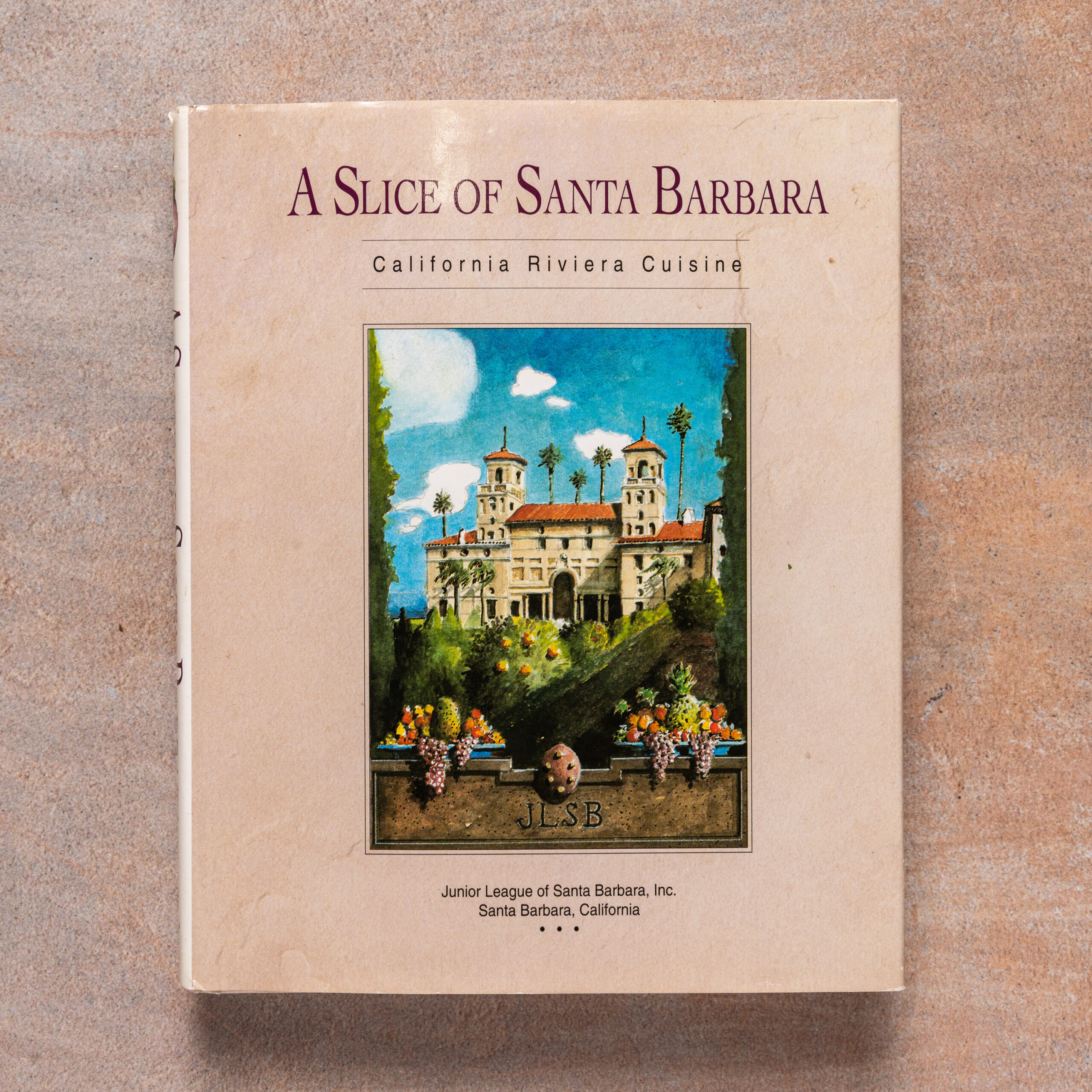 Since we have had snow on the ground here in the Chicago area, I selected a cookbook from sunny California.  This book is from the Junior League of Santa Barbara with recipes they call  "California Riviera Cuisine."
The chapters cover Hors 'd Oeuvres, Soups, Salads, Summer Solstice, Sides, Fiesta, Seafood, Poultry, Meats, Bed and Breakfast, and Desserts.  I turned first to the Hors 'd Oeuvres as I was looking for appetizer dishes for the Super Bowl on Sunday.  One popular item to make for game day is guacamole, but I found a recipe to take a regular bowl of guacamole and layer it with other ingredients to make a colorful platter with the guacamole as the base.  It was the first recipe in the chapter called, what else, "Layered  Santa Barbara Guacamole."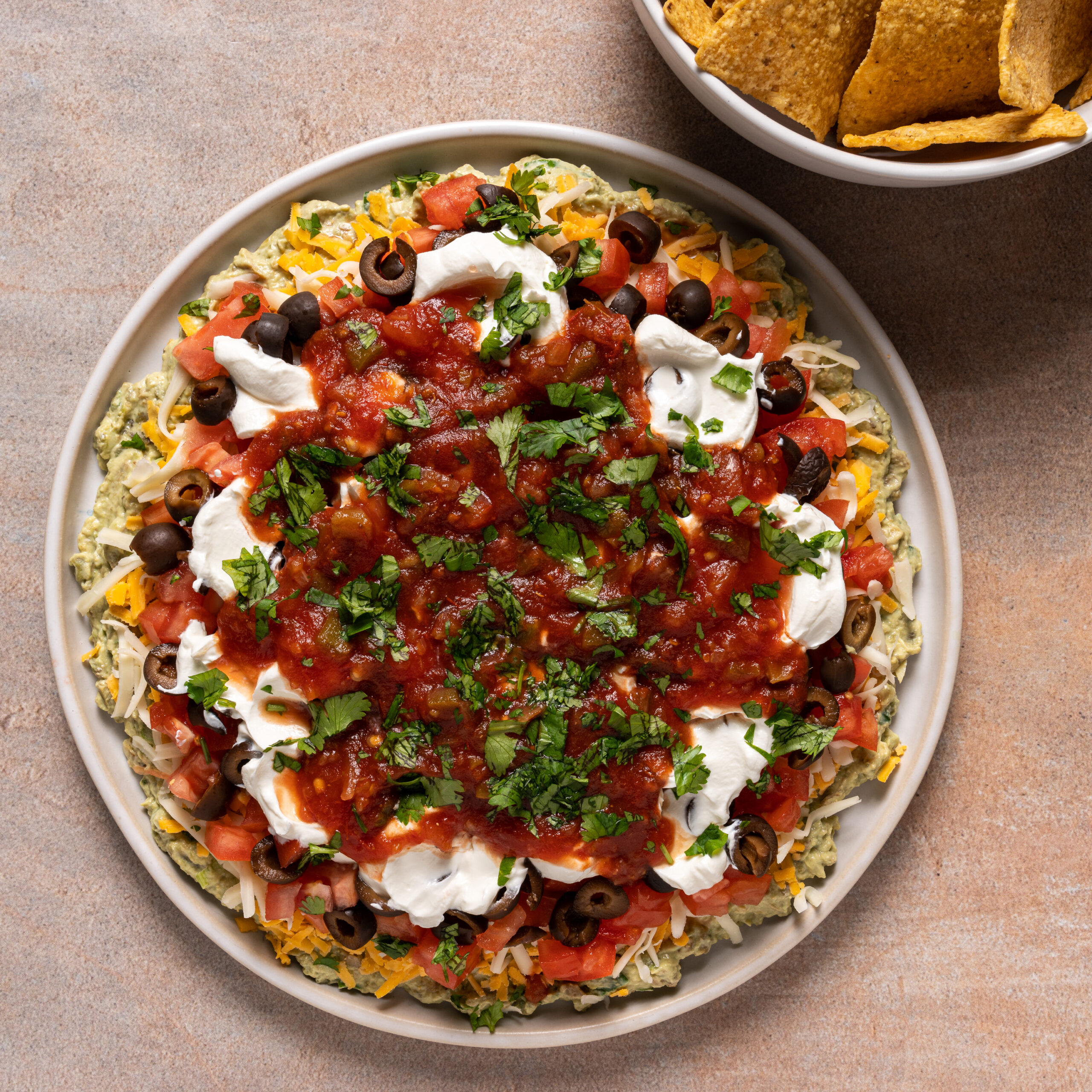 First an easy guacamole is made for the base, followed by in order:  grated cheddar cheese, grated Monterey Jack cheese, diced tomatoes, green onion, sliced black olives, sour cream, salsa, and chopped cilantro.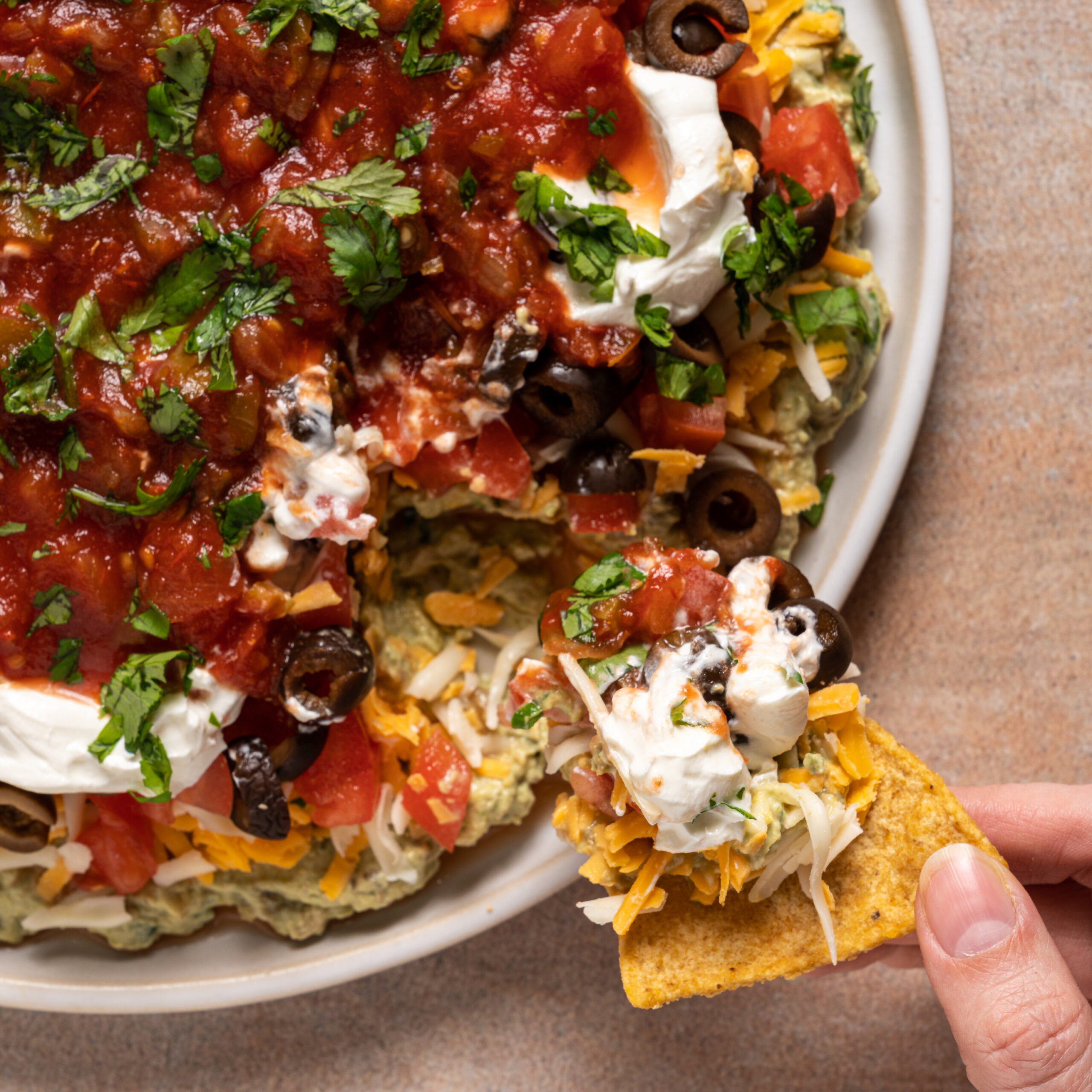 Serve with sturdy tortilla chips to scoop up all the layers of flavor!  A fun appetizer to have while cheering on your favorite team.  It will serve about 8 people.
Thank you, Margaret McNeill, for this cookbook and the others you have sent in many boxes since the flood!

Layered Santa Barbara Guacamole
Author:
A Slice of Santa Barbara from the Junior League of Santa Barbara, California
Ingredients
4 large ripe avocados, mashed
½ cup sour cream
Few drops of Tabasco sauce
1 garlic clove, minced
½ teaspoon salt
¼ cup fresh lemon or lime juice
4 ounces freshly grated sharp Cheddar cheese
4 ounces freshly grated Monterey Jack cheese
3 to 4 plum tomatoes, diced
½ cup sliced green onions, including some tops
¾ cup sliced pitted black olives
¾ cup sour cream
1 cup of your favorite salsa
¼ cup chopped fresh cilantro (or parsley if you hate cilantro!)
Sturdy tortilla chips for dipping
Instructions
Combine the avocados with the ½ cup sour cream, Tabasco, garlic, salt, and lemon or lime juice; mix well. (Note: if you have a favorite guacamole, you can use it in place of this one).
On a serving platter, layer ingredients in the following order: avocado mixture, cheeses, tomatoes, green onions, olives, sour cream, salsa, and cilantro. Serve with tortilla chips for scooping. Serves about 8.
Note: If you are not serving immediately, ingredients can be prepared and refrigerated separately. This way the salsa and other ingredients will not run with time.