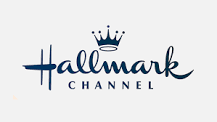 Hello, Hallmarkies!  This week's Hallmark Channel Fall Harvest movie is called "Falling for You," starring Taylor Cole and Tyler Hines.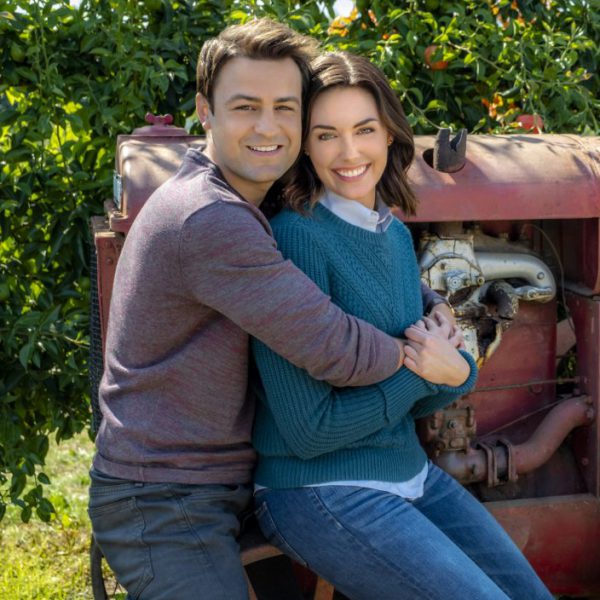 The actors portray Lacey Hathaway and Zac Malone. As a small New England town's radio station manager, Lacey is planning a fund-raising event. A visiting businessman, Zac, gets roped in by Lacey to participate in her "Bachelor Bake-Off" to help save the radio station.  Hmm… I wonder if they fall in love?  But can he bake…?  Tune in Saturday, October 6th at 9:00PM/8C to find out all the details!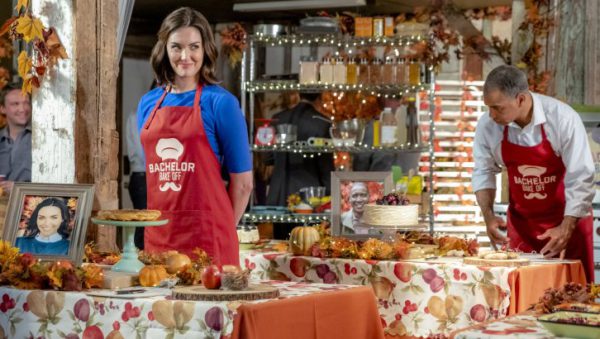 In the trailer for the movie, I noticed some pies sitting on a table, so I thought for the "Bachelor Bake-Off" I would make a pie.  There are dozens from which to choose, but I will tell you why I decided on my mom's pumpkin pie recipe.  Not only does anything pumpkin sound good for the moment, but we also happened to have a bachelor visiting at our house this past week.  Our cousins from Finland come to visit us often, and one of them, Toni, loves American pumpkin pie which Finns don't usually make.  So here is our family bachelor, holding the pumpkin pie made just for him.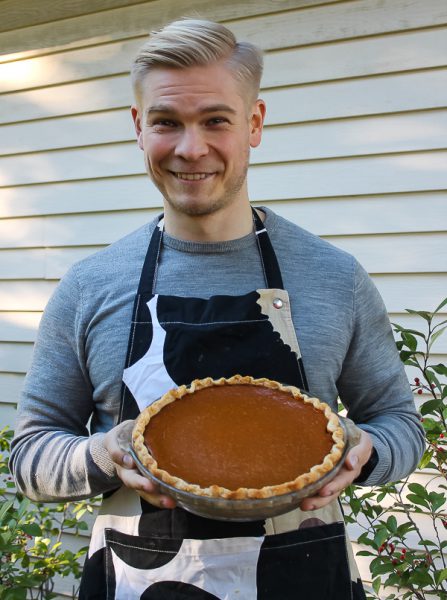 Isn't he adorable?  Toni is not only cute, sweet, funny, smart, and charming, but he's also an attorney working in Helsinki.  And he loves all kinds of food, but especially my mom's recipe for pumpkin pie!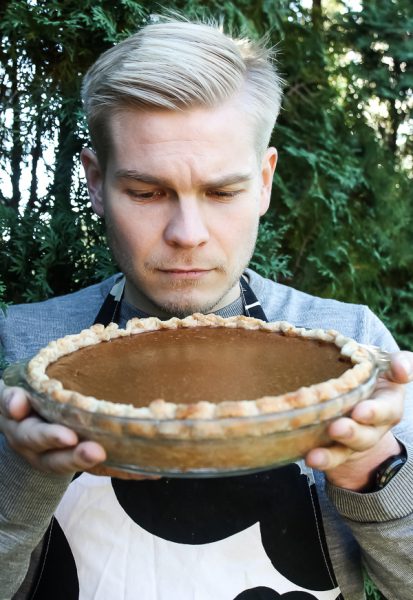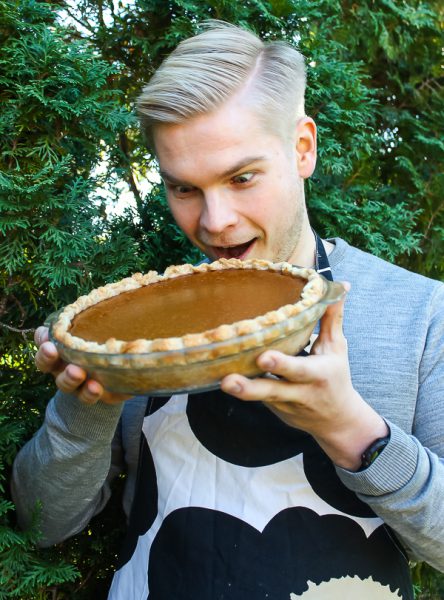 We had to be careful at dessert time, so Toni wouldn't eat the whole pie!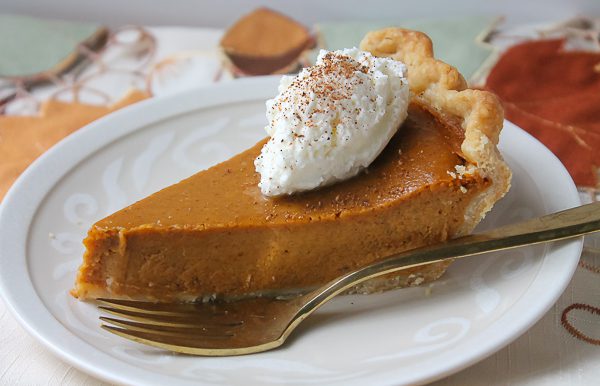 My Mom's Pumpkin Pie
Ingredients
2 slightly beaten eggs
½ cup light brown sugar
½ cup granulated white sugar
1 can (15 or 16 ounces) Pure Pumpkin (not pumpkin pie mix)
1 can- (12 ounces) evaporated milk
1 can- (5 ounces) evaporated milk
1 Tablespoon all-purpose flour
1-1/2 teaspoons cinnamon
½ teaspoon nutmeg
½ teaspoon salt
Pastry to line a 9-inch pie tin (your favorite pie crust recipe)
Whipped cream, for serving with pie
Instructions
Heat oven to 450 degrees F.
Beat eggs and sugars; add pumpkin and both cans of evaporated milk; mix well.
Add flour mixed with spices; mix well.
Pour mixture into prepared pastry-lined pie pan.
Bake at 450 degrees for 10 minutes. Reduce heat to 325 degrees and bake an additional 45 to 55 minutes, until crust is golden and pie filling barely shakes in the middle when pie tin is jiggled.
Remove from oven and transfer pie to a cooling rack and cool completely. When cooled, chill in refrigerator tented lightly with nonstick foil until cold. Pie can be made and refrigerated overnight. Serve with dollops of whipped cream on each wedge. Makes one 9-inch pie, serving 8-10.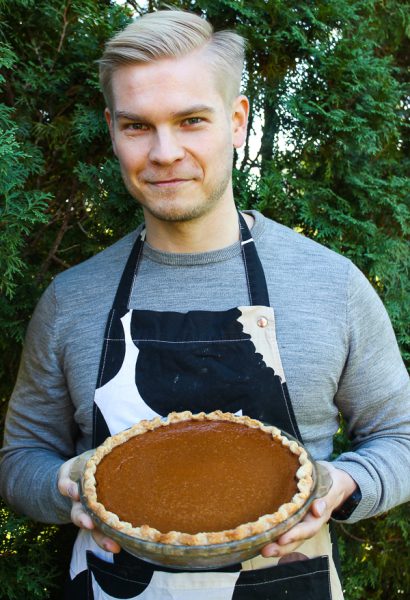 So what kind of pies do you think could be in the movie?  Tune in Saturday to find out, but I'm guessing there won't be any cute Finnish bachelors!