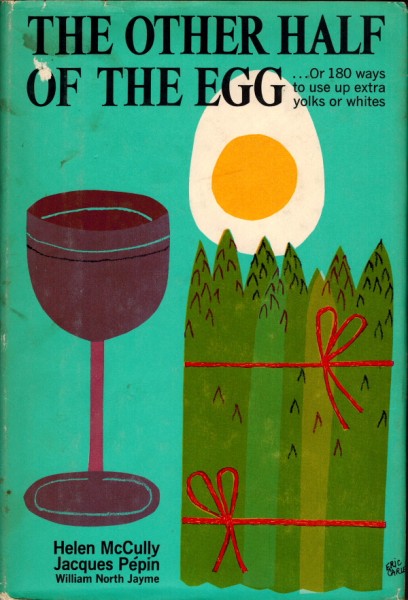 Why have I never seen this book before?  I could have used it in countless ways over the years.  Think of all the times making crème brulee with yolks and leftover whites, or angel food cakes with a dozen whites and all those yolks.  I found this book last weekend at a book sale.  I picked it up from the title alone, then discovered the plus of it being from chef Jacques Pepin.  Sold.  The book is co-authored by Helen McCully who has been the food editor of McCall's and House Beautiful, along with other cookbooks.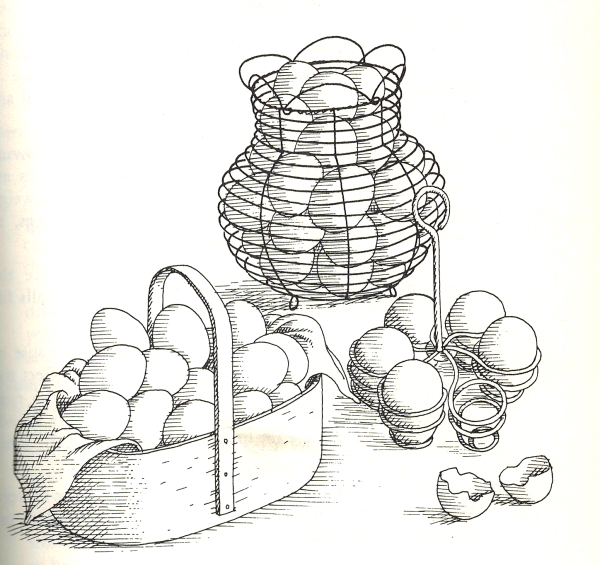 I love eggs and could eat them every day.  Remember those "Incredible Edible Egg" commercials?  I loved those, then they disappeared because eggs were getting a bad rap.  Now they are back in style again.  I wish someone would make up their minds what is good and what isn't once and for all in the food world.  Some things are obvious, but the egg is still king.  What would we do without them?  I'm sure there are many who wish there were a way to have hens lay only yolks or only whites, but since that isn't possible, this book will help take care of the age-old problem of what to do with the extras.  The first part will tell you everything you need to know about eggs – the selection, storing, and cooking methods such as shirring, poaching, and omelets.  The second part is dedicated to just yolks in cocktail fare, soups, entrees, vegetables, sauces, and desserts.  The third part is dedicated to cocktail fare, entrees, little cakes, desserts, and frostings using just whites.  The last chapter uses whole eggs with the addition of either extra yolks or extra whites.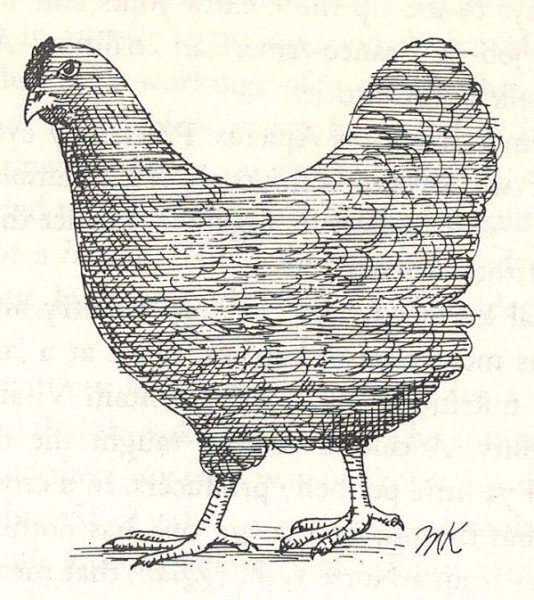 This morning I made a wonderful spicy mayonnaise that left me with leftover whites.  I'll save those for an omelet along with a whole egg.  My husband Bill, who can't cook much, makes a mean omelet that is picture perfect.  How he learned it is beyond me because I didn't teach him, and omelets are simultaneously easy and difficult.  Omelets can be well done, just done, or baveuses, which means still running.  It's all a matter of taste.  I have seen various cooking shows, even Top Chef, where contestants are told to make the perfect egg dish.  Bill would never compete in a cooking contest, but I think he would give a few Top Chef contestants a run for their money.  Guess who is making breakfast this morning?  Thanks, sweetheart.  I'll take my omelet with mushrooms, Swiss cheese, and asparagus tips.  And don't forget the chives have popped up in the garden.

This book came along at the perfect time, because we are in the middle of National Egg Month!  To celebrate, my daughter Kristina is teaming up with the Teflon Brand to co-host a Twitter party tonight.  She will be on hand to answer questions, post cooking tips and share recipes.  Plus, they are giving away a bunch of Teflon Brand prizes!
It's all happening tonight, Wednesday May 15th at 7:00 PM CST.  Come join the party by following  @TeflonBrand and @BetterRecipes  and use the hashtag #TeflonEggMonth
For more info check out Kristina's blog post about the event:  http://www.betterrecipes.com/blogs/daily-dish/2013/05/13/teflon-brand-national-egg-month-twitter-party/