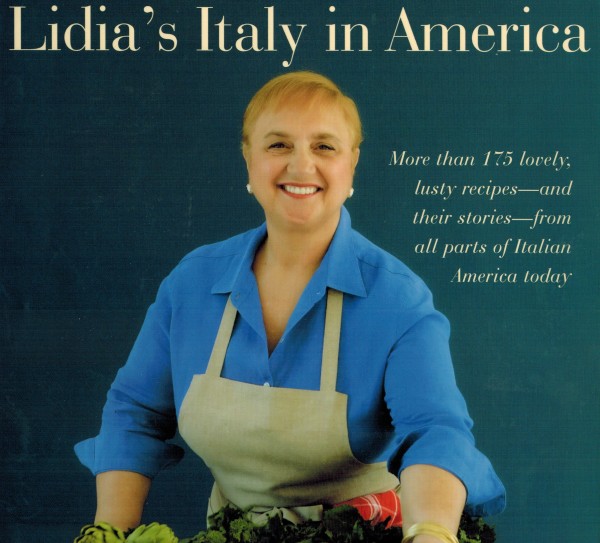 Through her television shows and cookbooks, Lidia Bastianich has taught us the art of Italian food from her homeland. In this book, we get to travel around the USA with Lidia as she explores Italian-American cooking.  There are stories about the struggles of Italian immigration, finding a new life in a new land, and how Italians helped to build America.  Lidia's road trip took her to many "Little Italy's" across the country, to the wine country of California, the birth of the canning industry in Monterey, and of course gathered recipes along the way, some from fourth and fifth generation Italian-Americans.
To enter the random drawing (Continental USA only) for this wonderful cookbook, leave a comment here on the blog and tell me your favorite Italian dish.  That's all you have to do!  Enter now through Saturday, September 20, 2014.  Entries close that day at 11:59 pm.  A winner will randomly be drawn using random.org and the winner notified over the weekend.  I will also post the winner on next Monday's blog.  Good luck everyone!  I know you will love this cookbook!
Congratulations to last week's winner for the drawing of the "Betty Crocker Best-Loved Recipes," Janice E.!