My husband Bill is a structural engineer.  He inspects everything from giant steel mills to homes with cracks and uneven floors.  Sometimes he has interesting stories after inspecting a Frank Lloyd Wright home, or a huge turn-of-the-century mansion along Lake Michigan.  It was at one of these beautiful old homes that he came home with more than a story.
Bill walked in our door with a garbage bag and said he had a surprise for me.  I couldn't imagine what kind of surprise came in a garbage bag.  It seems as he was inspecting a kitchen problem, Bill noticed a pile of cookbooks on the floor.  He said something about how his wife collects cookbooks too.  The owner replied that she used to collect them but is moving and can't take all her books.  The ones on the floor she was going to throw away.  "Do you want them for your wife?" she asked.  Bill knows by now to never turn down a cookbook.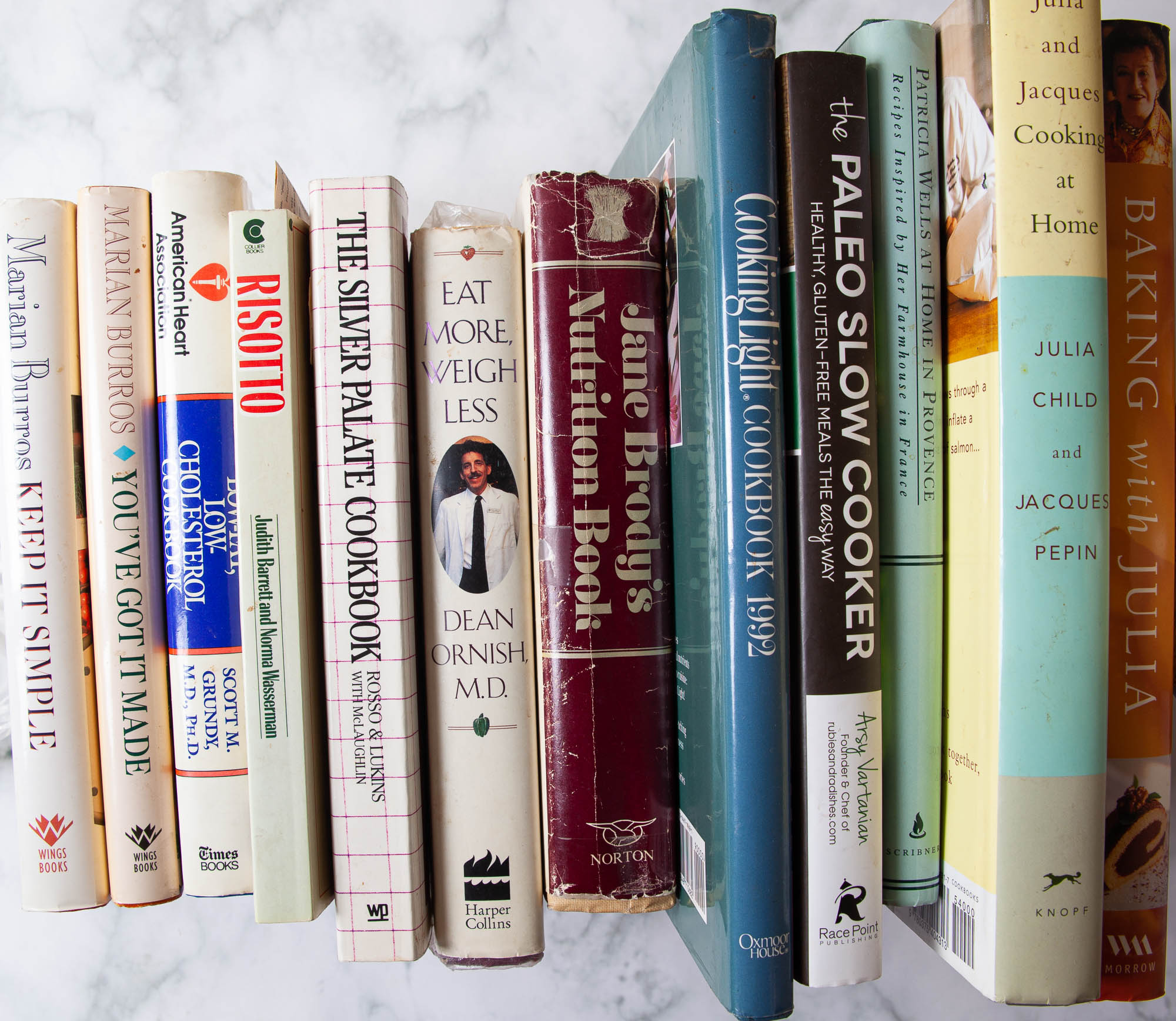 I opened the bag to find two Julia Child cookbooks, one from Patricia Wells, Jane Brody's classic nutrition book (in very well-loved condition), the classic Silver Palate, two from Marian Burros, and more.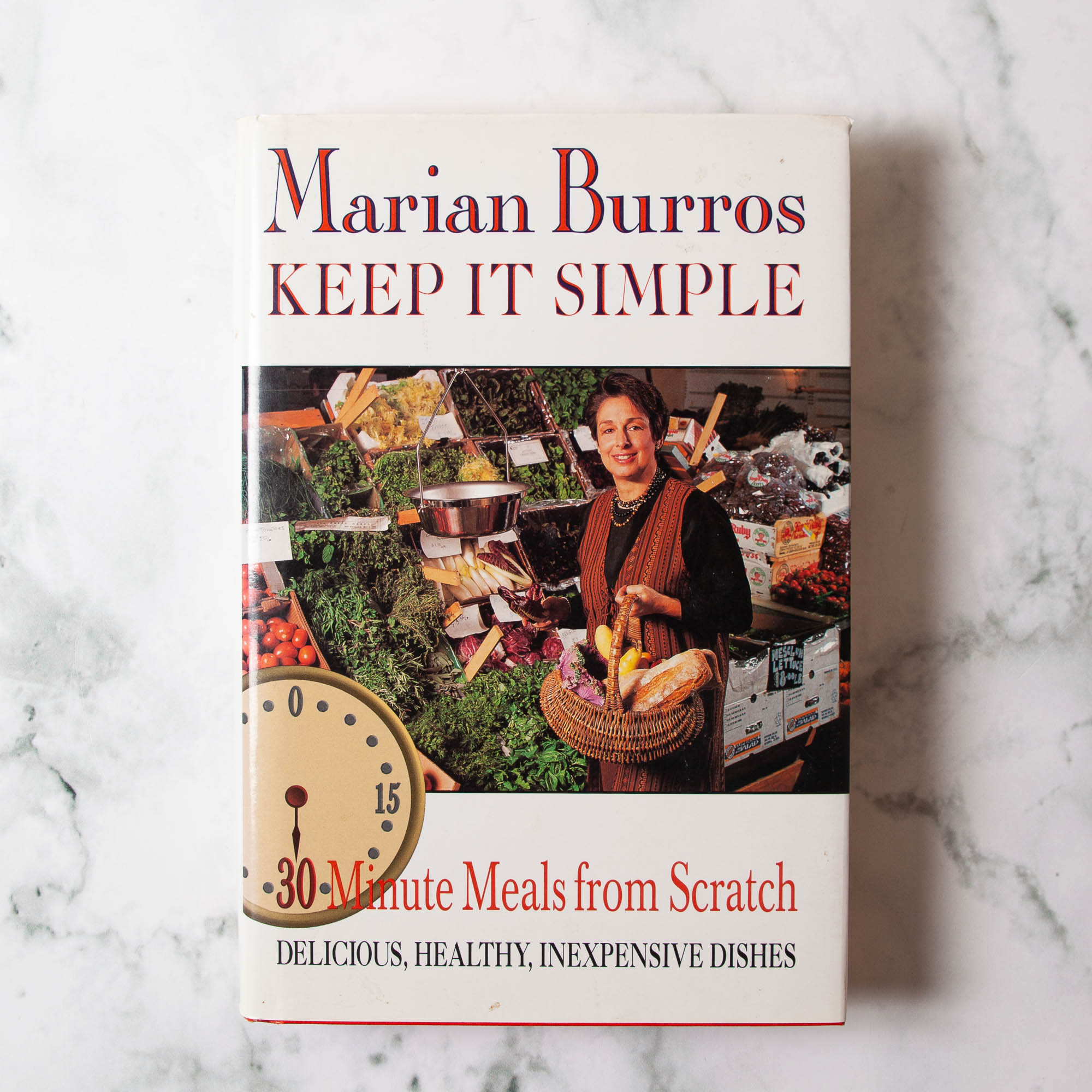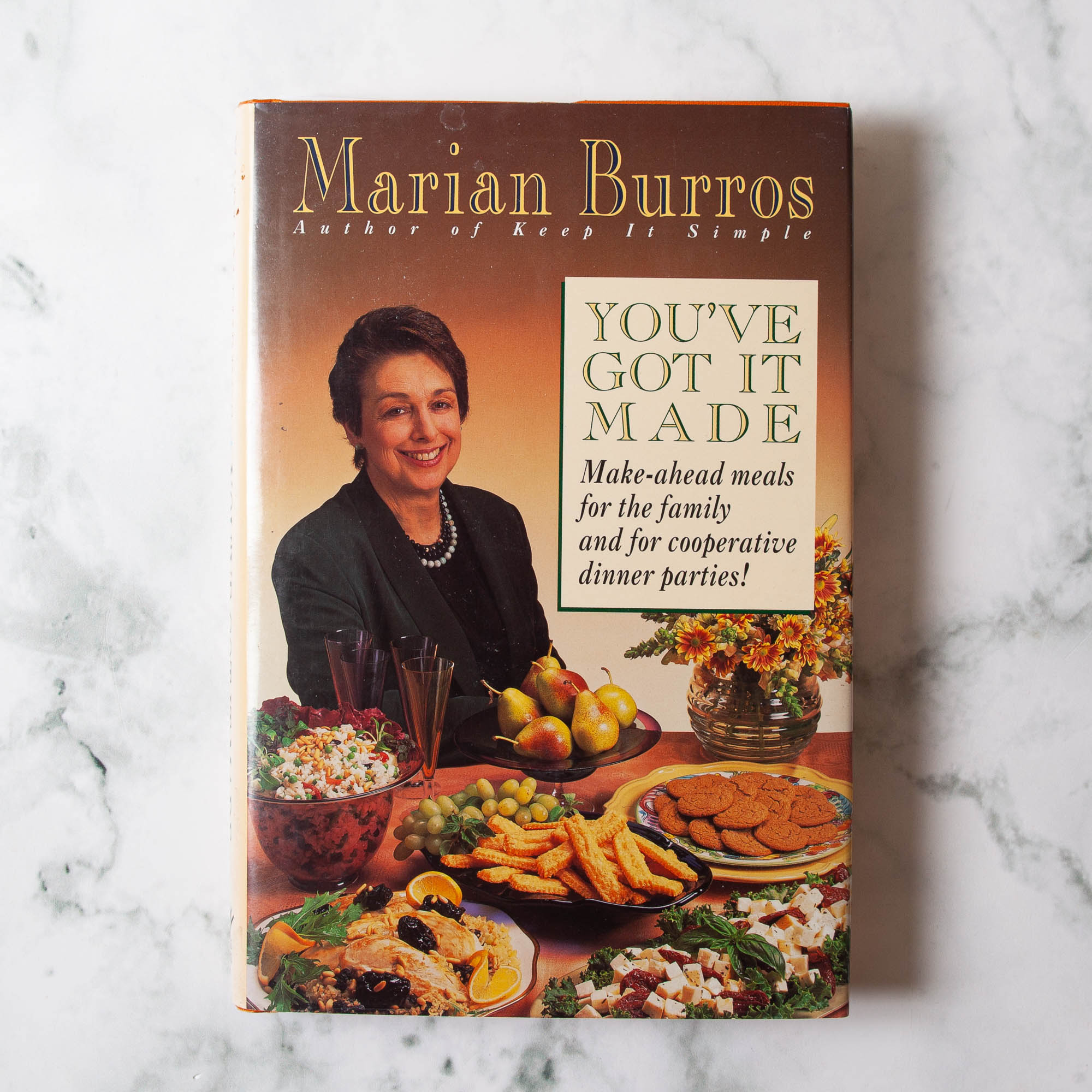 Marian Burros is a cookbook author, and food columnist for The New York Times, a position she has held since 1983. Previously, Burros was The Washington Post's food editor and a consumer reporter for an NBC affiliate, a position for which she won an Emmy Award.  I have always enjoyed her cookbooks and was thrilled to have these two for The Culinary Cellar shelves.
Thank you to the unknown woman who gave up her cookbooks, and to Bill for saying yes.