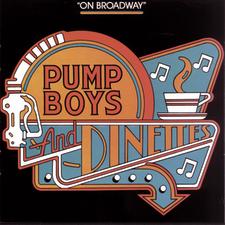 With Thanksgiving just around the corner, pie baking is on the minds of many cooks.  Pumpkin, sweet potato, apple, and pecan are classic favorites to make.  Even though I have my mom's recipe for pecan pie, I couldn't resist trying another pecan pie recipe that I found in a decades old newspaper clipping from a popular Broadway show.  "Pump Boys and Dinettes."
Pies have been included in numerous scenes of movies and television.  Think the cherry pie enjoyed by Agent Cooper in Twin Peaks; the Dutch Apple Pie in Starman; Andie MacDowell sings an amusing pie song in Michael; and even Snow White is making a pie while singing "Someday my Prince will come."  But in "Pump Boys and Dinettes" the pecan pie was a scene stealer, especially in "The Menu Song," about spoon bread, biscuits, and pecan pie.  This exuberant musical opened off Broadway in July of 1981 before moving to Broadway the next February of 1982 to capacity audiences and eventually a Tony Award.
This delightful musical is a tribute about "life on the roadside."  It was written by two friends who worked at "The Cattleman Restaurant" in New York City, and decided to dramatize their experiences there.  The cast tells the story of four men who work at a gas station and two waitresses with the last name of "Cupp" who named their diner "The Double Cupp Diner." The songs are all original with the music being mostly country rock/pop while performing on guitars, pianos, bass, and kitchen utensils.
The pecan pie was a specialty of the Double Cupp, so during intermission of the show the Cupp sisters came off the stage with pecan pies in hand, walked to the concession stand, and lucky members of the audience who got there first enjoyed a slice of pecan pie.  When the show first opened the two actors who played the Cupp sisters (Cass Morgan and Debra Monk) actually baked the pies themselves!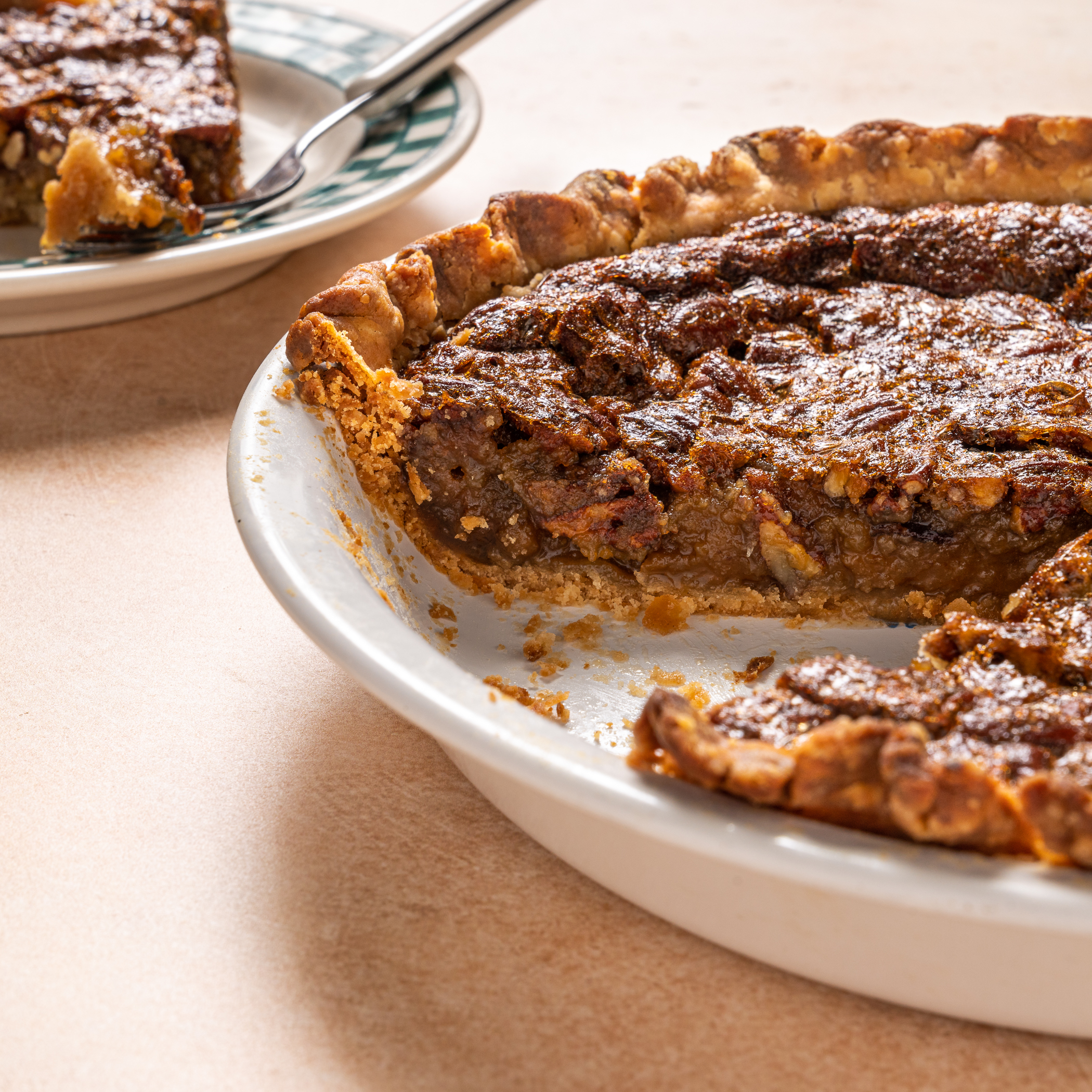 Here is the recipe for the pecan pie that the audience enjoyed during the show.

The Pecan Pie from Pump Boys & Dinettes
The Pecan Pie recipe from the Tony Award-winning Broadway Musical.
Ingredients
Single pastry for a 9-inch pie
3 eggs, slightly beaten
½ cup light brown sugar
1-1/2 Tablespoons unsalted butter, melted
¼ teaspoon table salt
1 cup light corn syrup
1 cup coarsely chopped pecans
Instructions
Preheat oven to 450 degrees F. Line a pie tin with pastry. In a medium mixing bowl beat the eggs, then beat in the sugar, melted butter, salt, corn syrup, and pecans. Pour into prepared pastry-lined pie tin. Crimp edges.
Bake for 10 minutes at 450 degrees, then reduce temperature to 350 degrees and bake an additional 35 minutes. Cover edges lightly with foil if browning too fast. Remove from oven and let cool completely on a wire rack before cutting.
What kind of pie are you baking for Thanksgiving?