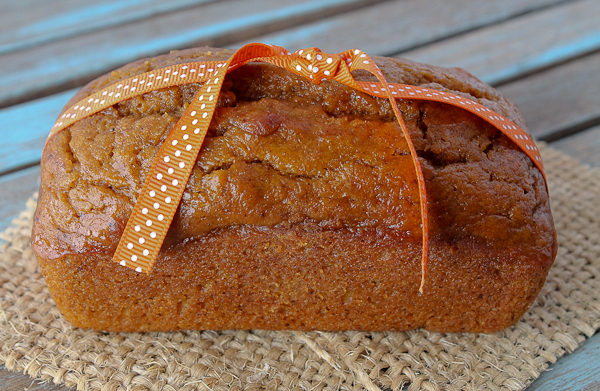 If you have any pumpkin left after yesterday, here is a plain and simple pumpkin bread, but very moist and full of spices.  If you make into small loaves, they can be given as gifts for the holidays for friends, neighbors, your favorite receptionist at your child's school or maybe at your doctor or dentist office.  Everyone loves something homemade, but I have found many people do not like nuts, coconut, or seeds.  If you find this to be the case, then this bread is the answer.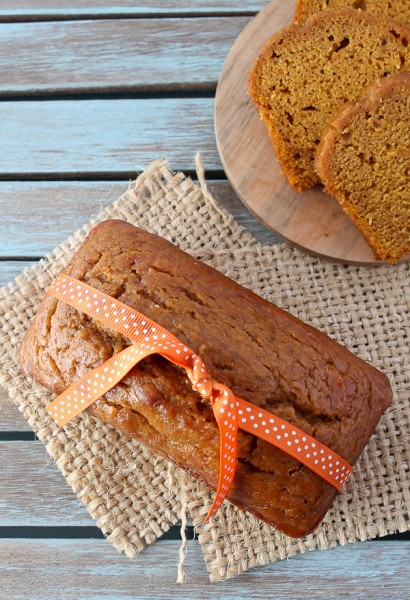 No Frills Pumpkin Bread
Ingredients
3 cups sugar
1 cup canola or vegetable oil
4 eggs
1 can (29 ounces) solid pack pumpkin
⅔ cup water
3-1/2 cups all-purpose flour
2 teaspoons each of baking soda and salt
1 teaspoon each of baking powder, cinnamon, allspice, nutmeg
½ teaspoon ground cloves
Instructions
Heat oven to 350 degrees. Grease two 9-by-5-inch loaf pans or seven mini loaf pans; set aside.
In large bowl of electric mixer, combine sugar and oil until well blended. Beat in eggs, one at a time, beating well after each addition. Beat in pumpkin and water. Sift in flour, soda, salt, baking powder, cinnamon, allspice, nutmeg, and cloves; stir until just blended. Divide batter evenly into desired size pans. For 9-by-5 loaves, bake about 1-1/2 hours; for mini loaves, bake for about 35 minutes, both until pick inserted in center comes out clean. Let stand in pan 10 minutes. Remove from pans and cool on wire racks. When cooled, wrap in plastic wrap. Loaves freeze well.