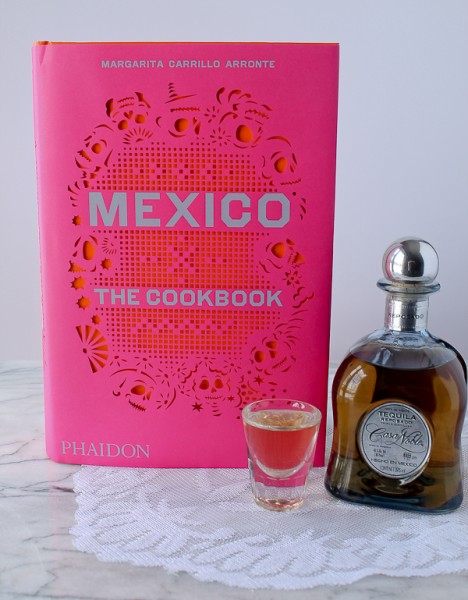 Winning this beautiful cookbook for one lucky reader this week will be like a culinary journey throughout each region of Mexico.  This delicious collection of authentic Mexican street food, salads, eggs, soups, fish, seafood, meat, vegetables, rice, beans, desserts, and drinks will keep you busy cooking in the New Year with over 600 recipes from which to choose.
Author Margarita Carrillo Arronte has devoted almost 35 years of her life to spread the word of traditional Mexican cuisine, lecturing at Le Cordon Bleu, the Culinary Institute of America, and around the world.  Her book will provide insight into Mexico's culinary history, its fresh yet bold ingredients, and family traditions.  The recipes are the real thing, maybe not even what we are used to, but you will love going on this culinary adventure.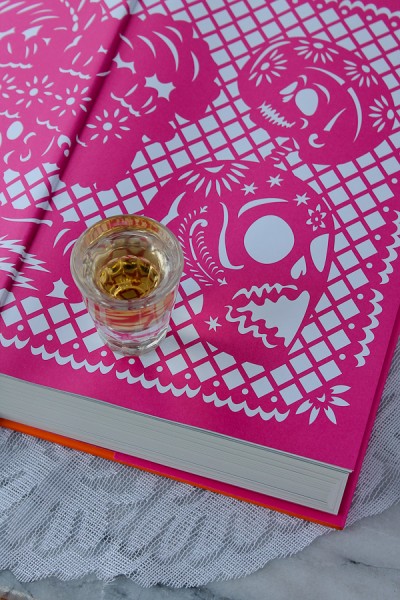 One ingredient used often in the cookbook is tequila.  Tequila is one of Mexico's most significant contributions to the world.  I used Casa Noble Tequila, an award-winning premium organic product which is produced near the city of Tequila in the state of Jalisco.  These regions contain a unique soil that produces the best blue agave.  This Tequila Reposado has notes of vanilla, chocolate, and butter in addition to citrus and sweet agave.  With all these wonderful flavors going, I decided to find a Tequila drink suitable for the holidays in the cookbook.  I found a festive drink called Lagartija.  It has lime, mint, orange juice, and green creme de menthe.  Doesn't that just look like a party waiting to happen?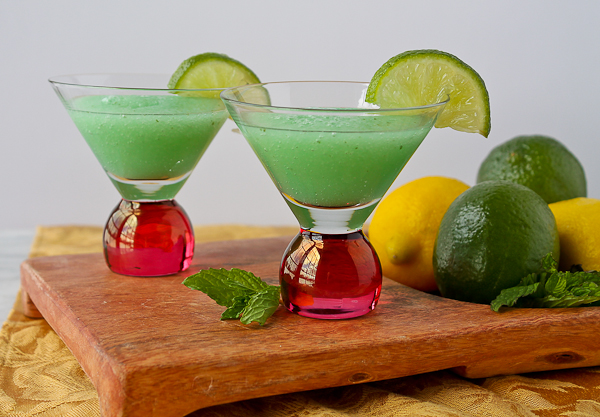 Lagartija
Author:
Margarita Carrillo Arronte, from Mexico The Cookbook
Ingredients
2-3 cups crushed ice
Juice of 2 small limes
¾ cup tequila
8 mint leaves
1-1/2 cups orange juice
¼ cup green creme de menthe
For the syrup:
½ cup sugar
½ cup aged mescal
To garnish:
6 slices lemon
6 sprigs mint
Instructions
To make the syrup: Combine the sugar and ½ water in a saucepan; heat gently and stir until the sugar has dissolved. Bring to a boil, without stirring, and boil for 2 minutes or until clear. Remove from the pan from the heat and let cool.
Put all the ingredients into a food processor or blender and process until completely smooth. Add the syrup and sweeten to taste. Pour into highball glasses and garnish each with a slice of lemon and a sprig of mint and serve.
Wouldn't you love to own this beautiful cookbook and prepare authentic Mexican food in time for the holidays?  You will impress your guests!
Here's what you will win:
Mexico The Cookbook, by Margarita Carrillo Arronte
How to enter the giveaway:
1)  Leave me a comment here on the blog and tell me your favorite Mexican dish or ingredient.  That's it!
2)  Winner is selected randomly using random.org and is open to Continental USA only.  Enter now through this Sunday, December 7, 2014 at 9:00 pm CST.  Winner will be notified by Monday, December 8, 2014.
Good luck!  Congratulations to the lucky winner of The Perfect Mix cookbook, Janet!