I was still on a pumpkin kick over the weekend.  It must be because the pumpkin kringle I found at Trader Joe's last week got me going on the pumpkin craving.  My good friend Lisa in Pennsylvania texted me that she found the kringle in her Trader Joe's too!  I also forgot to mention that I found some other pumpkin items at Trader Joe's and even mailed my mom a goodie box filled with them.  Did you know that from 2014 to 2015, Americans spent $361 million on pumpkin-flavored items?!  I think we love our pumpkin.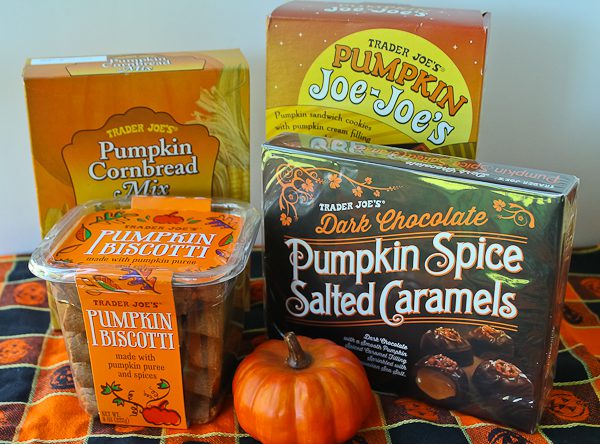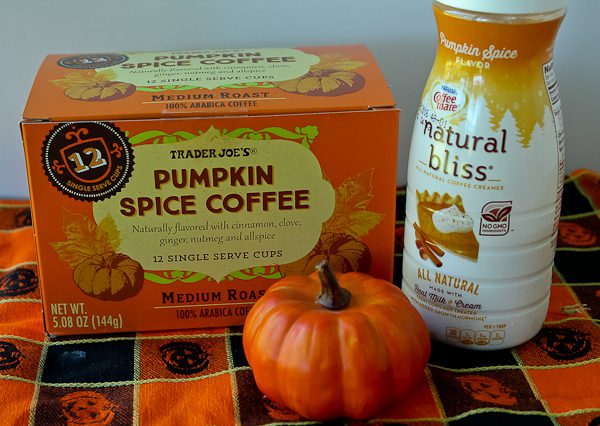 Pumpkin coffee with pumpkin creamer?  Can it get any better for a pumpkin lover?
But I wasn't finished yet.  I also had a can of good old Libby's pumpkin and had to bake something.  While looking through some old Sphere magazines, I came across a pumpkin muffin recipe that used cardamom and knew that was it because I wanted to use my fabulous cardamom from Finland.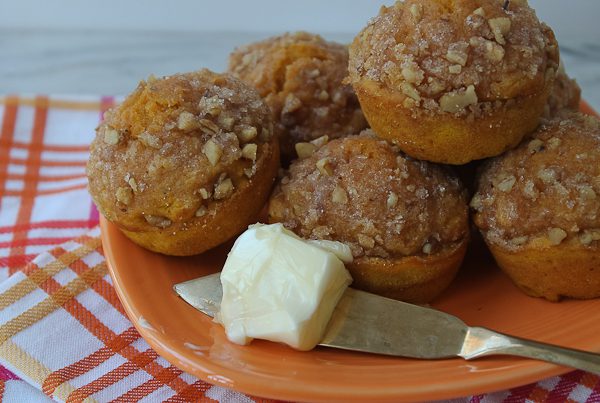 After the batter was mixed, the tops were brushed with melted butter and sprinkled with a cinnamon-sugar-walnut mixture.  The muffins are nice and moist and not overly sweet.  Slather on some sweet cream butter and enjoy with some pumpkin coffee!

Pumpkin Muffins with Cardamom
Author:
Sphere Magazine, December 1974
Ingredients
1 cup milk
1 cup canned pumpkin
2 eggs, beaten
¼ cup vegetable or canola oil
2 cups all-purpose flour
¼ cup sugar
3 teaspoons baking powder
1 teaspoon salt
½ teaspoon ground cardamom
½ teaspoon ground cinnamon
¼ teaspoon ground nutmeg
1 Tablespoon butter, melted
¼ cup finely chopped walnuts
3 Tablespoons sugar
¼ teaspoon ground cinnamon
Instructions
Heat oven to 400 degrees. Grease bottom only of 12 muffin cups.
Place milk, pumpkin, eggs, and oil in medium bowl. Mix flour, ¼ cup sugar, the baking powder, salt, cardamom, ½ teaspoon cinnamon, and the nutmeg. Stir into liquid mixture until thoroughly moistened.
Fill muffin cups evenly. Brush tops lightly with melted butter.
Mix walnuts, 3 Tablespoons sugar, and ¼ teaspoon cinnamon. Sprinkle muffins with nut mixture.
Bake until golden and until a pick inserted in center comes out clean, about 16 to 22 minutes. Remove and cool on wire rack.