There are some recipes I love testing over and over until I find the best, like the best chocolate chip cookies, the best chocolate cake, best potato salad, beef stew, pot roast, spaghetti sauce, cheesecake, coffee cake, and many other classics.  Some I have found and still make over and over.  Recently I got the urge for finding the best brownie recipe.  I might have it, even if I don't know where the recipe came from.
I found an old magazine clipping with a brownie recipe that promised these would be "the biggest, thickest, gooiest, chewiest, darkest, sweetest, mostest-of-the-most-chocolate brownies."  How could I possibly resist not making them from a review like that?!
Oh.my.goodness.  The enthusiastic review was spot on. These brownies are a chocoholic's dream.  They have a crunchy crackly top with a fudgy thick bottom.  Here's the hardest part of making these-  they have to sit overnight before cutting.  But believe me, the wait is worth it!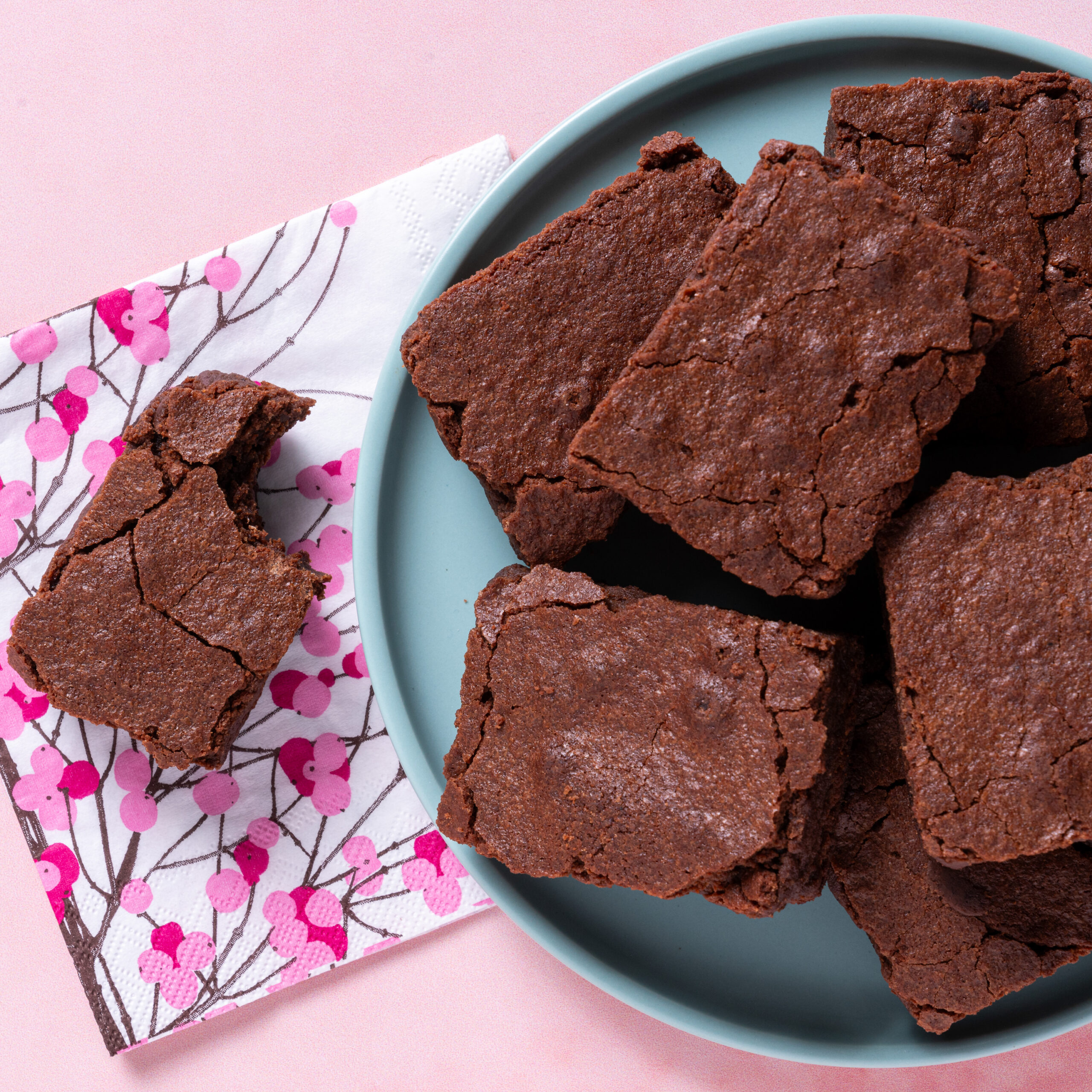 Really, Really Good Brownies
Ingredients
8 ounces unsweetened chocolate
8 ounces unsalted butter
5 large eggs
1 Tablespoon vanilla extract
1 teaspoon almond extract
¼ teaspoon table salt
2-1/2 Tablespoons dry instant espresso powder (not granules)
3-3/4 cups granulated sugar
1-2/3 cups sifted all-purpose flour (sift, then measure)
2 cups walnut halves or large pieces
Instructions
Preheat oven to 425 degrees. Line a 9-by-13-inch pan with nonstick aluminum foil, with some hangover to pick up brownies when cooled, and pressing firmly into corners. Butter the foil on the bottom and up sides with softened or melted butter. Set pan aside.
Place the chocolate and butter in top of a double boiler over barely simmering water, or in a heavy saucepan over very low heat. Stir occasionally until the chocolate and butter are melted. Stir to mix. Remove from heat and set aside.
In the large bowl of electric mixer, beat the eggs with the vanilla, almond extract, salt, instant espresso powder, and sugar, at high speed for 10 minutes.
On low speed add the chocolate mixture and beat only until mixed. Then add the flour and again beat only until mixed. Remove from the mixer and fold in the nuts. Turn into the prepared pan and smooth the top evenly.
Bake for 30 minutes, or until there is a thick crisp top, and when you insert a toothpick or cake tester in the middle, it will still be wet with some chocolate stuck to it. Nevertheless, it is done. Do not bake it any longer.
Remove the pan from the oven and cool completely to room temperature. Then cover with a rack or cookie sheet and invert pan. Lift off the pan and remove the foil lining. Cover with a cookie sheet and invert again, leaving the cake right side up.
Now the cake must stand for at least 8 hours or overnight, covered with plastic or a tea towel. Don't do this any less time or the brownies will not cut well.
After sitting, the top of the cake will be crusty and the middle very moist, so use a serrated bread knife to cut. If the ends are too dark, cut them off, then cut the brownies into desired size, wiping the blade with a slightly damp cloth or paper towel after each cut.
You can make 16 huge brownies or 24 large ones, or make them smaller if you wish. Whatever size you make, each brownie must be wrapped individually in plastic wrap. Or you can package them in an airtight container with wax paper between the layers. Do not let them dry out.