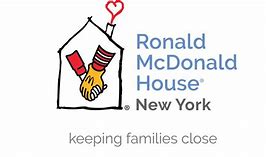 The Ronald McDonald House in New York City was founded in 1979.  Since then, thousands of families have been able to stay in the facility while their child is treated for cancer.  They find a loving place to stay keeping the family close when they need each other most.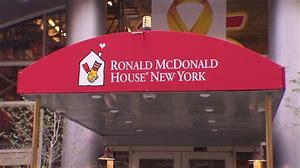 Families from all over the world are welcomed with love and comfort.  The house can accommodate 95 families including 6 post-transplant suites.  Lifelong friendships are formed among the families who understand what it's like to face a devastating diagnosis.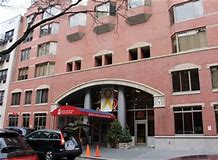 Families are offered additional support through wellness programs, tutors, music, art, transportation, and special activities like cooking classes and birthday parties.
My daughter Kristina is a volunteer at The Ronald McDonald House giving hands-on cooking classes for the kids and their families.  Since children come from all over the world for medical treatment, the classes feature dishes from different countries.  The classes allow the kids to have some fun and meet other patients. They all help Kristina to make the featured food of the day.  Here are some recent classes Kristina did with the kids.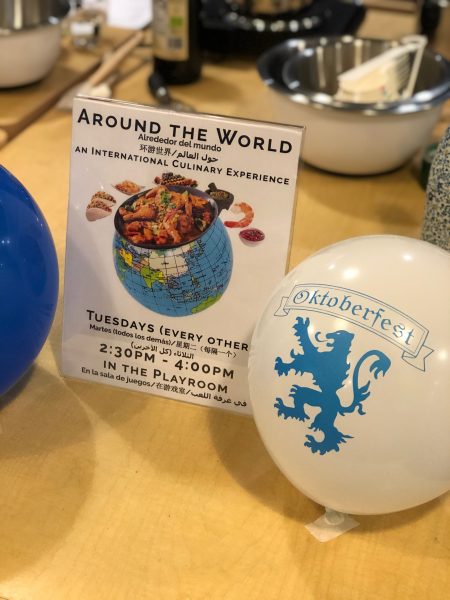 Germany was all about Oktoberfest and making soft pretzels.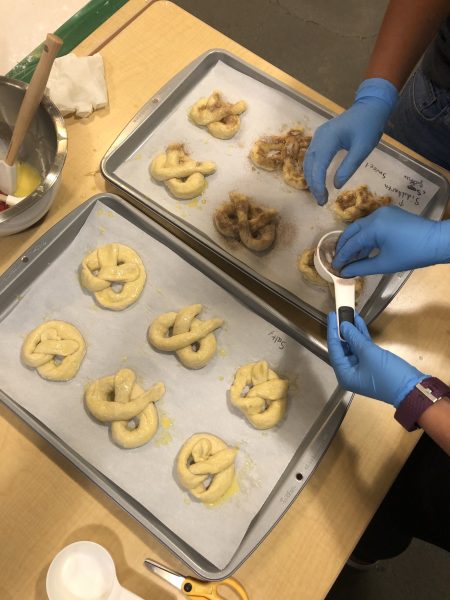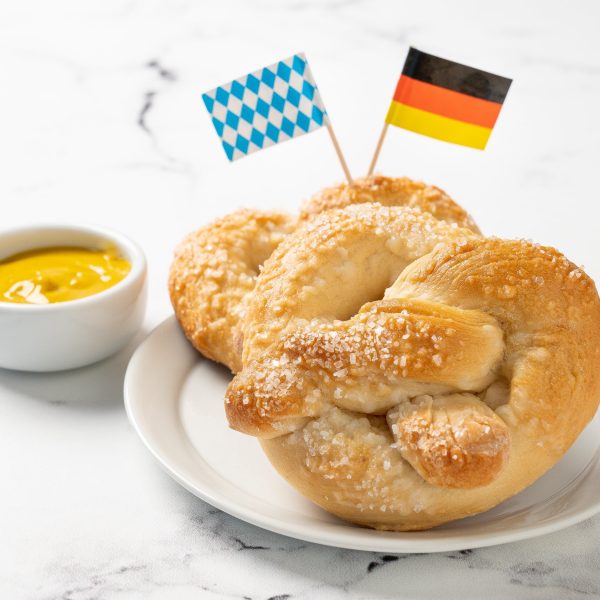 England was putting together trifles: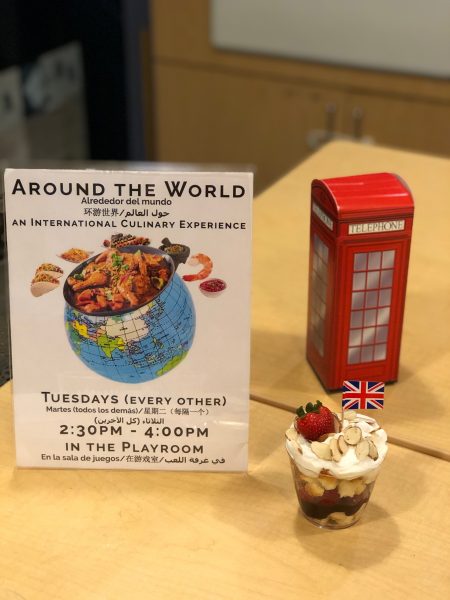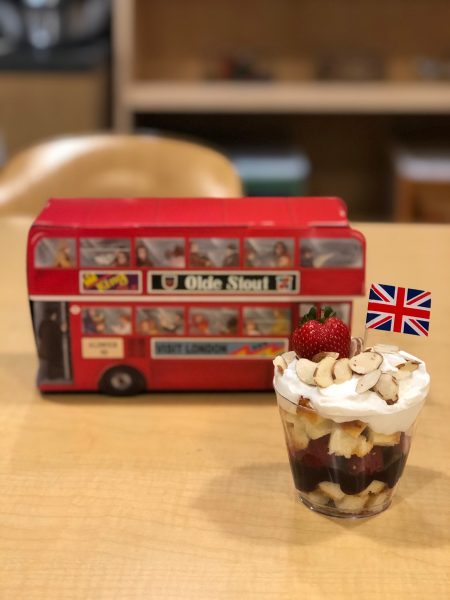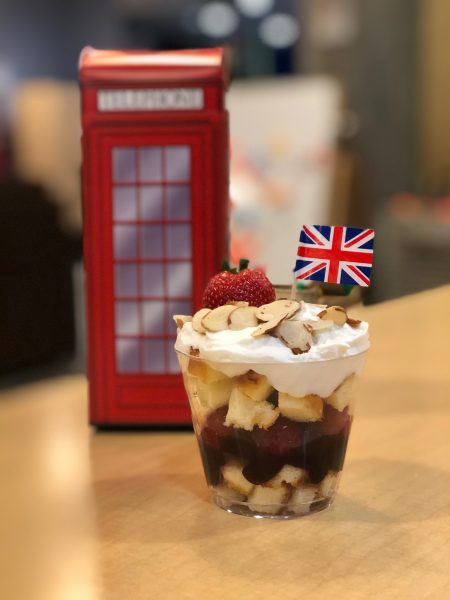 Mexico was a favorite that featured fresh salsa: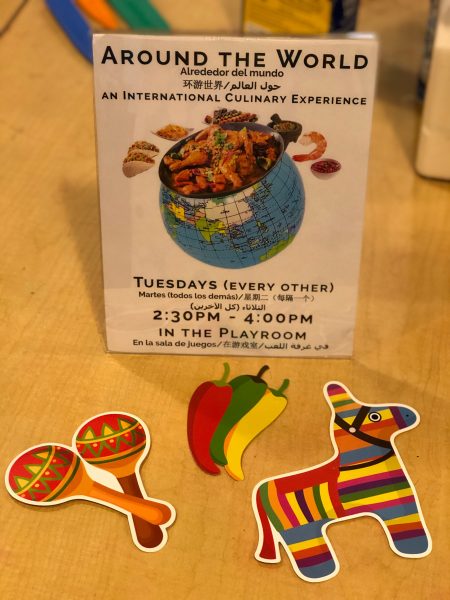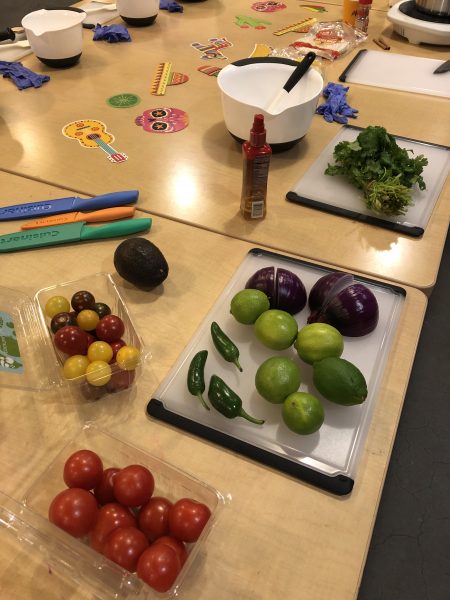 The class this past week was Greece: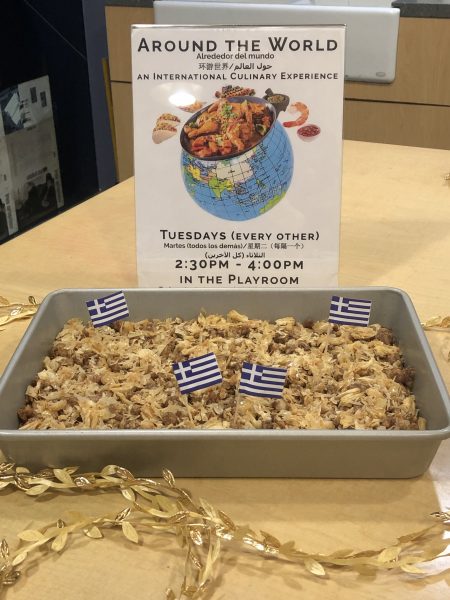 The kids helped make Baklava in easy bar form.  Kristina found the cute headbands for everyone to wear.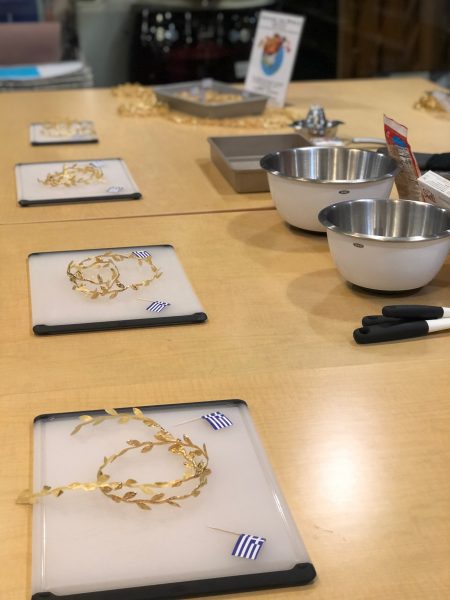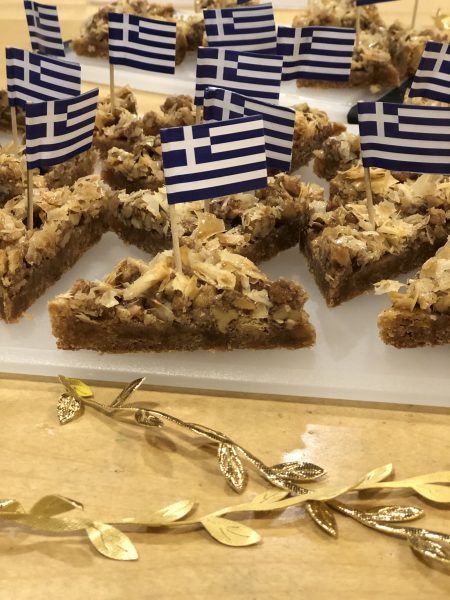 The yummy bars were fun to make and a big hit!
Cooking is such an enjoyable activity for the kids.  As a fundraiser, The Ronald McDonald House came up with the idea to sell a cookbook with international recipes from staff, volunteers, board members, and House residents with proceeds going to maintain the loving environment.  You will find recipes such as Greek Easter Soup, Dublin Coddle, Indian Cauliflower Soup, Massachusetts Bay Scallop Bisque, Grilled Bangkok Beef Salad, Mexican Baked Fish, American Rock Cornish Game Hens with Cranberry-Orange Glaze, Shepherd's Pie, Japanese Fried Rice, Julgrot (Christmas Rice Pudding), Old Fashioned Northern Italian Pasta Sauce, and Mumma (beer punch).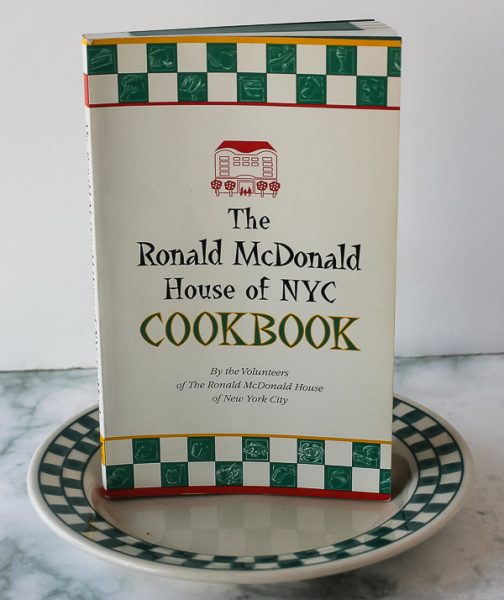 All the recipes sound great, but the one I decided to make seemed like something every child would love:  Ice Cream with "Mrs. Bailey's Fudge Sauce."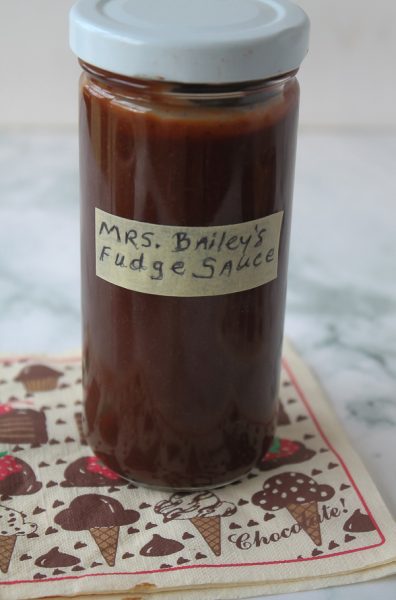 The sauce is easy to make and oh so good!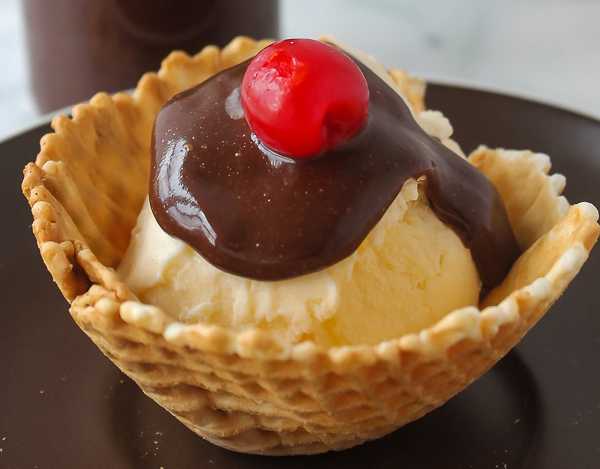 Serve the ice cream of choice in a waffle cup or bowl, and don't forget that cherry on top!
Think about buying the cookbook to help support this incredible cause of helping children with cancer and giving them comfort and hope in their "home away from home."
Here is Mrs. Bailey's easy and delicious recipe for fudge sauce.  It will put a smile on your face!

Mrs. Bailey's Fudge Sauce
Author:
Ronald McDonald House New York City Cookbook
Ingredients
6 Tablespoons unsalted butter
4 ounces unsweetened chocolate squares
2 Tablespoons unsweetened cocoa powder
3 cups confectioner's sugar
1 can (12 ounces) evaporated milk
1 teaspoon salt
1 teaspoon vanilla extract
Instructions
Melt butter in top of double boiler set over simmering water. Add chocolate squares until melted and smooth. Add cocoa powder.
Add confectioner's sugar alternated with evaporated milk. Stir until smooth.
Add salt. Continue to stir for 5 minutes until it begins to thicken. Remove from heat and stir in vanilla,
Pour into jars while lukewarm, as the sauce will thicken as it cools. Store in refrigerator. Serve over ice cream.