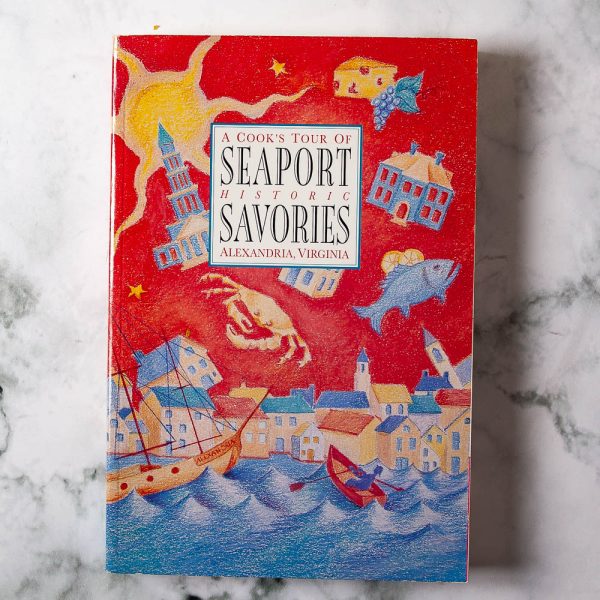 This cookbook was compiled by an organization in Alexandria, Virginia known as "The Twig" to benefit the Alexandria Hospital.  The hospital has a long history of distinguished physicians all the way back to Dr. James Craik who served with a young Major George Washington in the French and Indian Wars, and later became Chief Physician and Surgeon of the Continental Army.
For the city's first hundred years, physicians cared for patients at their homes or offices, as there was no hospital.  After the Civil War, there was an outbreak of typhoid fever with nowhere for patients to stay for long periods.  The daughter of the Episcopal Bishop of Alexandria took it upon herself to form a society to establish a hospital.  The group later was named "The Twig."  The first hospital was a  converted house with three doctors, one matron, one nurse, and a cook.  The "ambulance" was a horse and buggy.  The Twig still carries on to this day working with the hospital in providing quality medical services to the community.
One way to support the hospital was writing this cookbook with contributor recipes including politicians, chefs, and celebrities.  The chapters cover breads, meats, poultry, seafood, eggs, cheese, pasta, salads, soups, sauces, and confections.  The recipes cover everything from the early days of Alexandria to modern cuisine.  Some that sounded good include a pumpkin punch, White House Eggnog, gingered bluefish, maple spice muffins, Virginia Country Oven Toast, buttermilk apple cake, Willard Scott's Red Velvet Cake, Katie Couric's Lemon Loaves, Jim Brady's Prize-Winning Texas Chili, Yankee Bog Cake, Cranberry Chess Cheesecake, Fig and Prosciutto Salad, Gadsby's Tavern Fudge Pie, Maryland Rye Whiskey Pork Chops, Pepperoni-Double Cheese Hospitality Bread, Virginia Pound Cake, and about 400 more interesting recipes.
Since it will be getting chilly in the Chicago area this weekend (40's at night!) I think Jim Brady's Prize-Winning Texas Chili sounds like a perfect meal to keep warm and cozy.  Warning- the recipe states this chili is very spicy!

Jim Brady's Prize-Winning Texas Chili
I haven't made this chili yet, but the recipe says it is very spicy!
Ingredients
2 pounds round steak
1 pound fresh pork
3 Tablespoons fat
1 box (2.4 ounces) hot chili powder
3 medium onions, chopped
4 cloves garlic, minced
1 can (4 ounces) jalapeno peppers, seeded
1 can (28 ounces) Italian tomatoes, drained
1 Tablespoon masa flour
1 Tablespoon dried oregano
2 bay leaves
1 Tablespoon (table) salt
1 Tablespoon ground cumin
1 Tablespoon brown sugar
1 Tablespoon red wine vinegar
1 pint ripe black olives, sliced
Cheddar Cheese, grated for topping
Instructions
Cut meat into cubes. Brown in fat; then add chili powder and stir.
In another skillet saute onions with garlic and jalapeno peppers. Add to meat along with the tomatoes, and masa flour. Cook for 20 minutes.
Add spices, brown sugar, and vinegar. Stir in olives.
Cook slowly for several hours. Serve with shredded cheddar cheese on top.