On my kitchen table is a little 16-inch television that I use for watching old DVD's of movies and food shows while I am cooking.  The other day I was watching the "America's Test Kitchen" series from about ten years ago.  I came across the segment about a recipe from the 5th Pillsbury Grand National Contest (later changed to Pillsbury Bake-Off).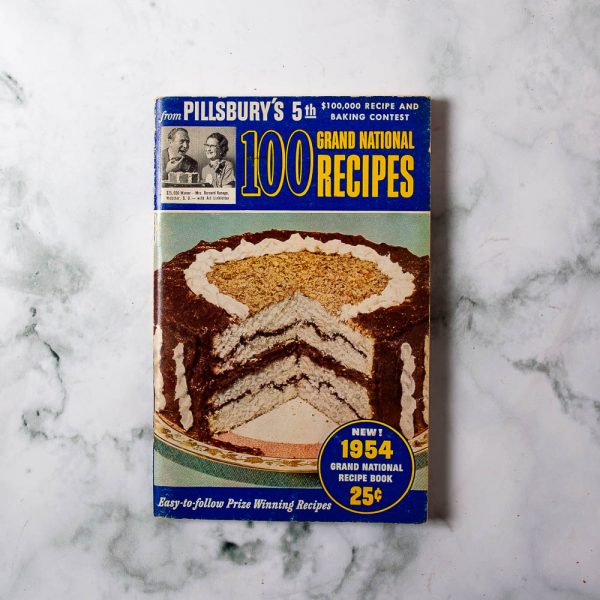 This Bake-Off contest from 1954 was held at the iconic Waldorf-Astoria Hotel in New York City.  Teenager Renny Powell from Chicago was competing in the Junior Division with a recipe having the unusual name of "Blueberry Boy Bait." Pillsbury called it "A quick cake-like dessert filled with blueberries."  Renny Powell said it was something she liked to make for her friends when they gathered for a snack, and by the title, hoping it would be so good to get a boyfriend!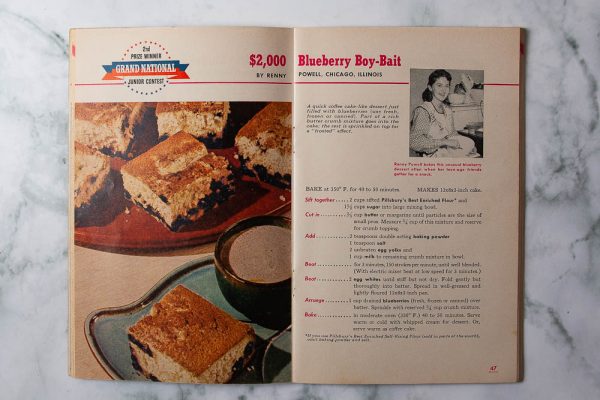 Christopher Kimball and his test kitchen staff decided to make an updated version of the original recipe.  Since I had a bag of fresh wild blueberries that my husband Bill brought me from the Upper Peninsula of Michigan, I decided to try the test kitchen version.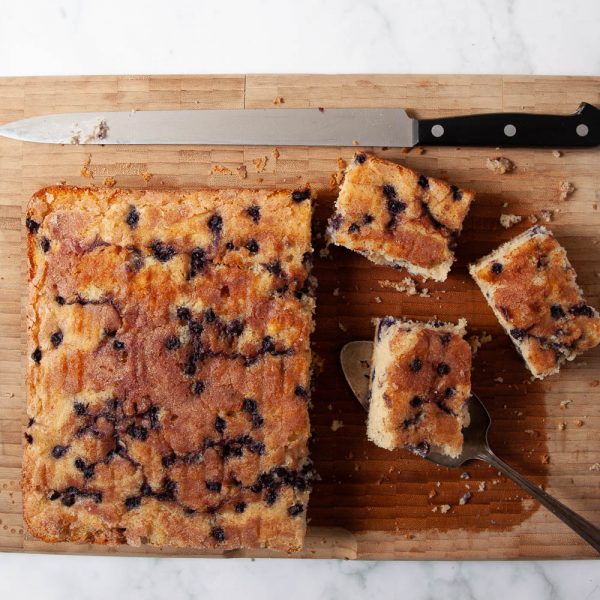 The cake was easy to make and really good.  Bill had it for breakfast with his coffee, but also liked it as a dessert with vanilla ice cream.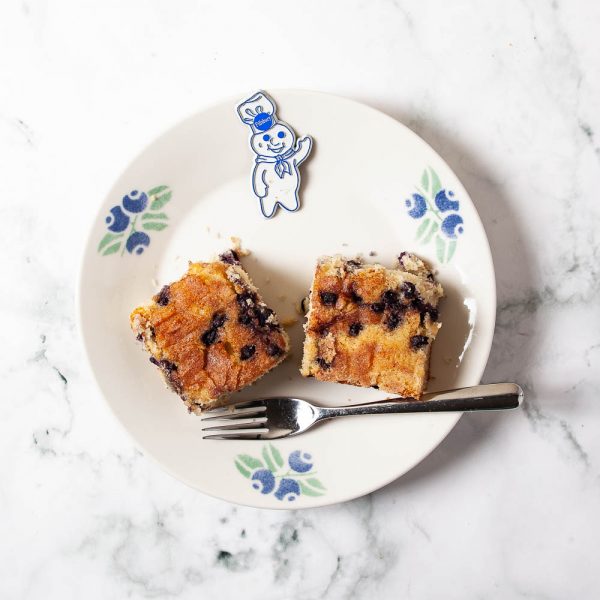 Renny Powell won the 2nd Prize of $2,000 for her efforts.  I am guessing that was a lot of money for a teenager in 1954!  I wonder what she did with her prize money? And did she get a boyfriend?  Well, as it has been said, "The way to a man's heart is through his stomach!"

Blueberry Boy Bait Updated
Author:
America's Test Kitchen
An updated version of the prize-winning recipe from teenager Renny Powell in 1954. at the 5th Pillsbury Bake-Off Contest.
Ingredients
2 cups all-purpose flour
1 Tablespoon baking powder
½ teaspoon salt
2 sticks (1 cup) unsalted butter, room temperature
¾ cup light brown sugar
½ cup granulated sugar
3 eggs
1 cup milk
1 cup blueberries (fresh or frozen (do not thaw)
1 teaspoon all-purpose flour
Topping:
¼ cup granulated sugar
½ teaspoon ground cinnamon
Instructions
Heat oven to 350 degrees F, Grease and flour a 9-by-13-inch baking pan; set aside.
, In a medium bowl, stir together the 2 cups flour, baking powder, and set aside.
In bowl of electric mixer, cream together butter and both sugars. Add eggs, one at a time, beating after each addition.
, Stir in milk and flour mixture alternately until blended, beginning and ending with flour mixture.
Toss ½ cup of the blueberries with the teaspoon of flour, then carefully fold into batter. Scrape mixture in prepared pan.
Sprinkle the top with the remaining ½ cup blueberries.
Mix together the topping of sugar and cinnamon and sprinkle evenly over blueberries.
Bake for about 40 minutes or until a tester inserted in the center comes out clean.
Remove from oven and place on wire rack to cool.