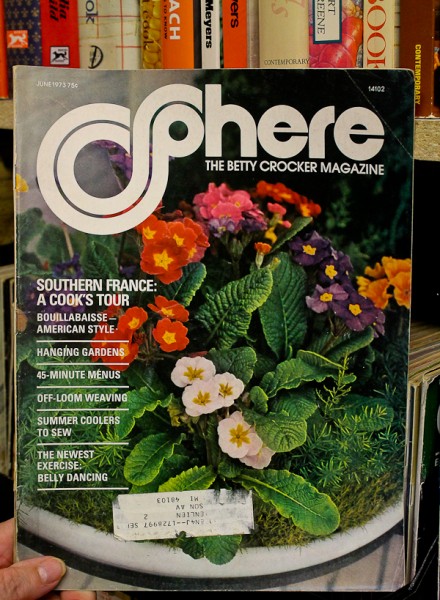 In the south of France, Sphere says that the cuisine of Provence actually begins with the sights, sounds, and smells of the open-air markets.  The atmosphere is heady with herbs that grow profusely.  Provencal conviction is that fresh is best and quality is obtained through patience and experience.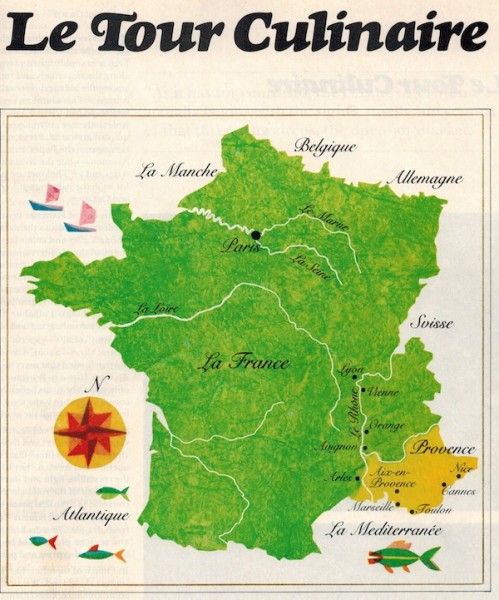 Provincial kitchens combine heavy cooking utensils, many of them handed down through several generations, with the leisurely precision of old-fashioned hand chopping, blending, stirring, and mixing.  Most prominent are deep, heavy-bottomed cast iron stock pots for long simmering, weighty iron skillets, tinned copper saucepans and earthenware for slow-cooking rustic recipes.  Most kitchens will contain a vegetable mill, mortar and pestle, shears,  salad basket, metal pastry bowl, ceramic souffle dish, and dessert molds.  I would love to spend time in such kitchens!  But since I can't, instead I decided to try a recipe of Sphere's "gastronomically-inspired" menu from "La Pyramide" a restaurant founded by Fernand Point in the town of Vienne.

I decided to tackle the Quenelles Sauce Boursin, fish dumplings with Boursin sauce.  I happen to love Boursin cheese which is why I wanted to make these, even though quenelles can be a little fussy to make, but not difficult.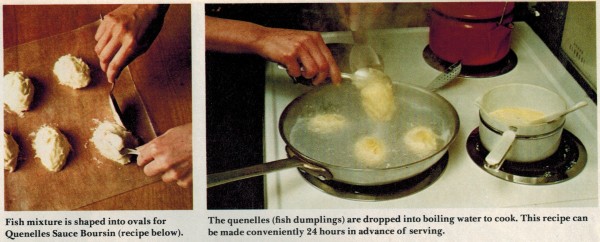 This is Sphere's instructions on forming and cooking the quenelles, which is simply to boil them.  The prepared quenelles are then transferred to gratin dishes and covered with a creamy Boursin cheese sauce and baked briefly.  The end result melts in your mouth.  The quenelles are light and airy with a beautiful texture, and the cheese sauce is so good you will want to lick the dish clean.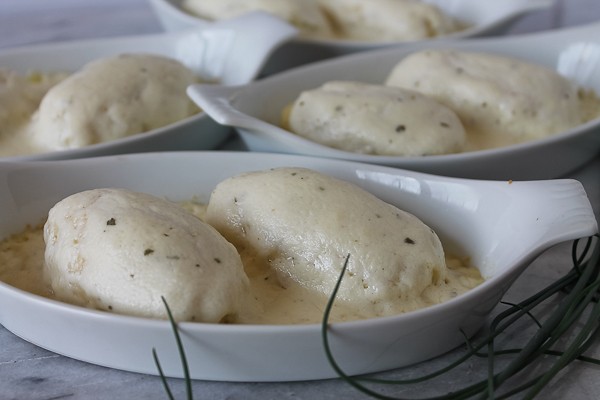 This is how they look right from the oven.
Then add some more chives and serve immediately.  If you don't care for chives, it can also be garnished with some watercress.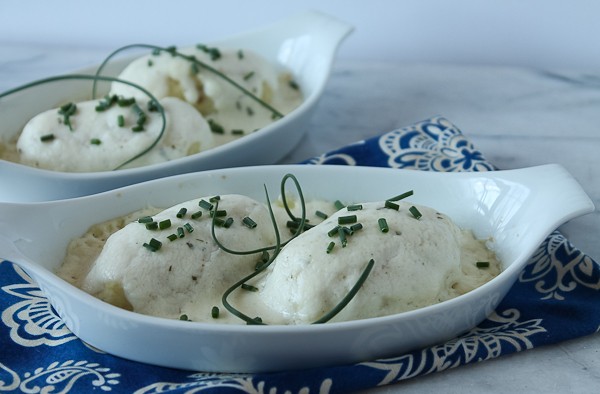 I'm making these again…
Even though this entire issue was almost all about French cooking, there were a few other pages of interest such as how to make summertime gelatin salads with fruits like strawberries and watermelon; 45-minute menus; how to make a hanging garden for your back porch; the art of belly dancing (with 3 pages of step-by-step instructions!) and a few summer clothes to sew, one of which my mom actually made for me.  (Mom – do you remember this dress?  I loved it!)  The pattern cost all of $1.25 which could be ordered through the magazine.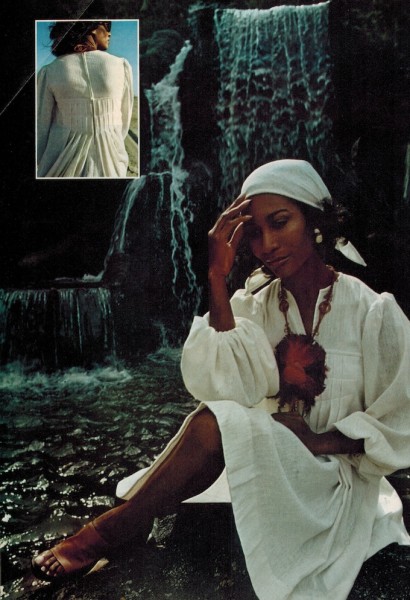 The pattern of course is no longer available, but I can give you the recipe for those luscious Quenelles with Sauce Boursin.  Bon Appetit!

Quenelles Sauce Boursin
Author:
Sphere Magazine, June 1973
Ingredients
½ pound fresh pike or halibut steaks or filets, boned and skinned
½ cup water
¾ teaspoon salt
⅛ teaspoon white pepper
2 Tablespoons unsalted butter
½ cup all-purpose flour
1 egg
1 egg white
Boursin sauce:
1 Tablespoon unsalted butter
1 Tablespoon all-purpose flour
¼ teaspoon salt
Dash of white pepper
1 cup half-and-half
2 ounces Boursin cheese (about half of a container)
Instructions
Cut fish into small pieces and place in a blender. Cover and blend on medium speed, scraping down sides frequently, until fish is a smooth puree.
Heat water, salt, pepper, and butter over medium heat until butter melts and mixture boils; remove from heat. Mix in flour all at once. Beat in egg, then egg white. Beat until smooth. Stir in fish puree.
Heat 1-1/2 inches of water to boiling in a 10-inch skillet. Heat oven to 425 degrees. Using about ¼ cup fish mixture for each quenelle, shape into ovals with 2 spoons. Drop into boiling water. Reduce heat and cover. Simmer quenelles until almost double in size, about 10 minutes. (I did this in 2 batches).
Remove quenelles from water with a slotted spoon, draining well. Place 2 quenelles in each of 4 individual au gratin dishes or ramekins. Spoon about ¼ cup Boursin sauce over each serving. Bake uncovered until sauce is hot and bubbly and quenelles are heated through, about 10 minutes. Garnish with fresh chives or watercress.
To make Boursin sauce:
Melt butter in a 2-quart saucepan. Stir in flour, salt, and pepper; mix until smooth. Remove from heat. Stir in half-and-half gradually. Return to heat. Heat to boiling, stirring constantly. Boil 1 minute. Stir in cheese; cook and stir until cheese is melted.