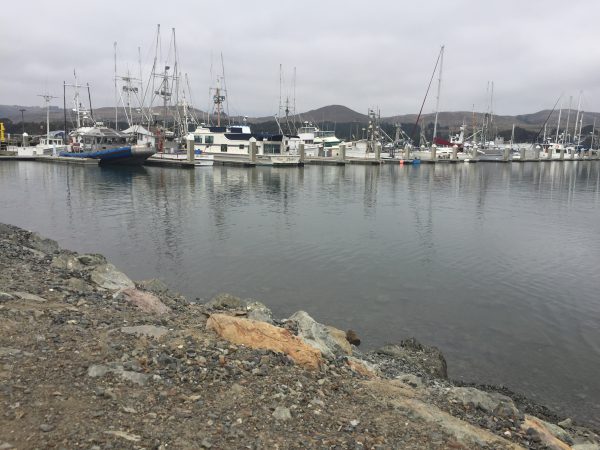 Bodega Bay, California is a lovely little town and not far from where my mom lives.  When our family was there for her birthday recently, someone mentioned a craving for the clam chowder at the Spud Point Crab Company.  Bodega Bay used to only be known for the setting of Alfred Hitchcock's frightening movie, The Birds.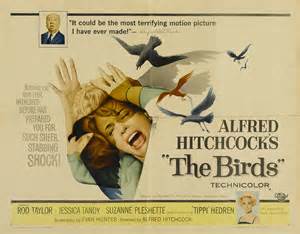 If you go to Bodega Bay now, all you will remember is the great food at the Spud Point Crab Company.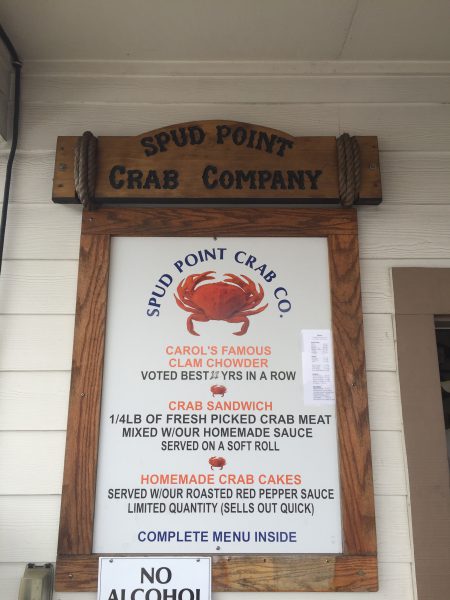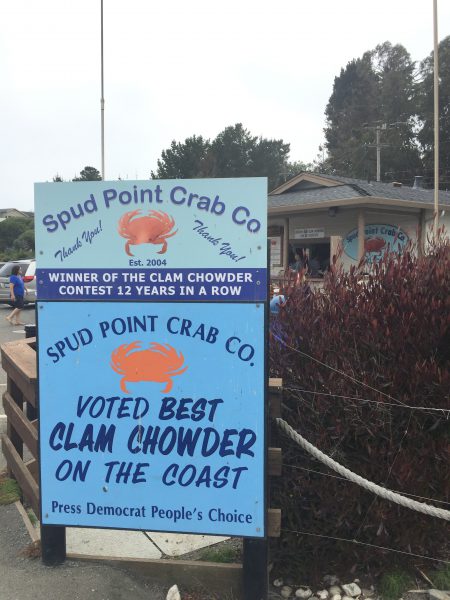 Spud Point Crab Company is like a mini Fisherman's Wharf.  You can watch as the crabs come off the boats and go right into the cookers across the street.  Watch as they are taken from the cookers and placed in the chiller, ready for you to eat.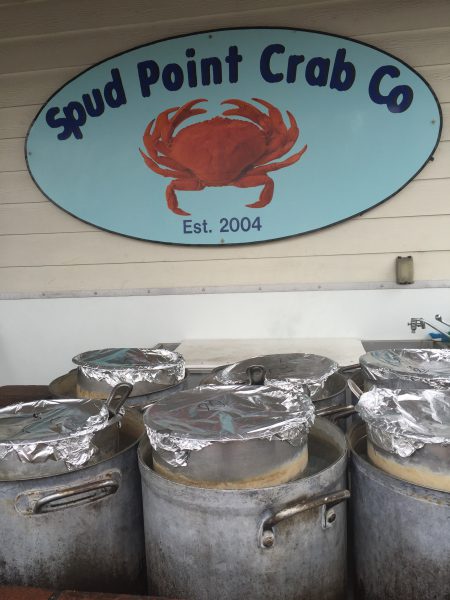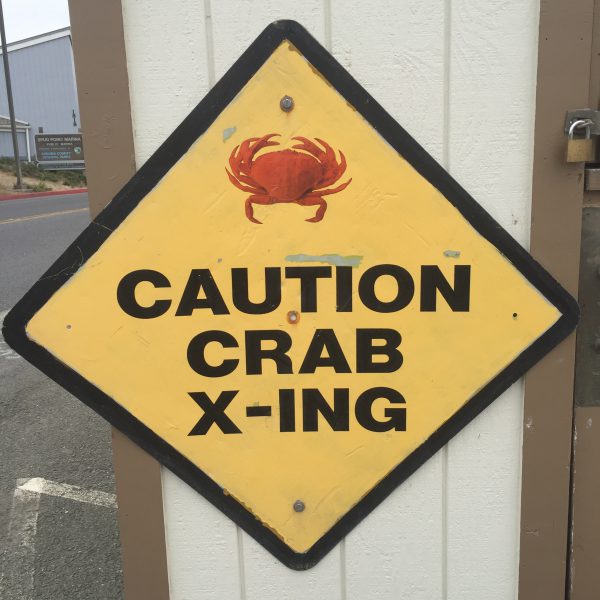 How about a nice crab sandwich?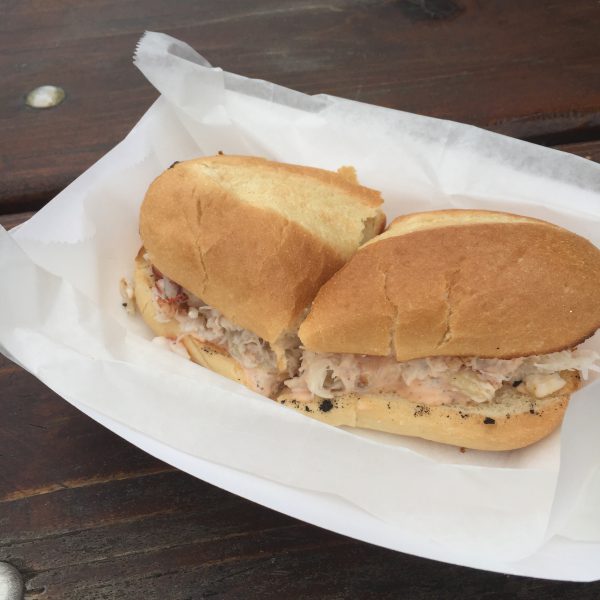 Or the World Famous Clam Chowder?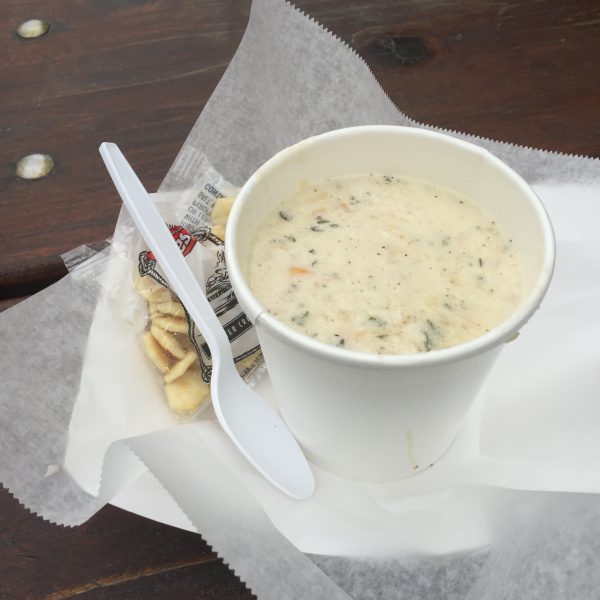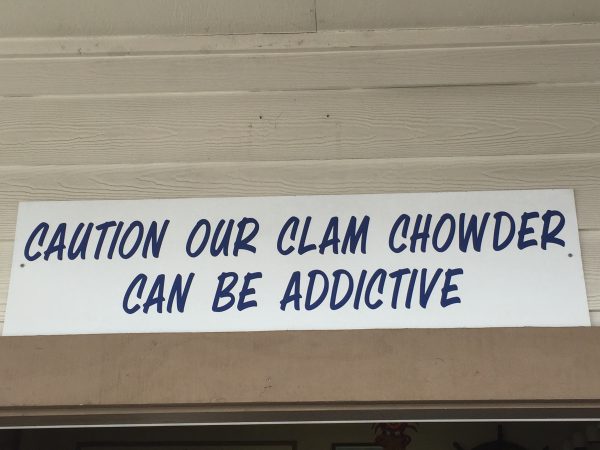 That's an understatement…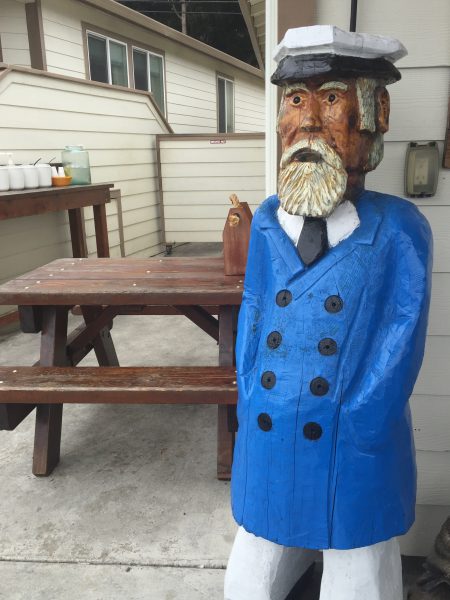 This unique little shop is only 360 square feet, but only good things come from it.  They also serve chili dogs, hot dogs,  tri-tip, homemade meatball, crab, shrimp, albacore, and seafood sandwiches.  Red chowder is for those who are lactose intolerant.  Hot coffee and donuts are available in the mornings to the locals and the fisherman.   I highly recommend the clam chowder and a crab sandwich.  But don't let the birds get them if you eat outside on the picnic tables.  Just kidding.  I think they are gone now.
Or are they?