The Super Bowl is one of the most popular food days every year.  I think some fans care as much about the food as they do about the game!  After all, what food is served on game day is just about as fun as seeing who wins.
Even though chicken wings continue to be the most popular item selected to make or buy, I asked my husband Bill what he would enjoy during the game.  He said this year he just wanted Chicago hot dogs from our favorite butcher shop and his favorite chips, Burt's Guinness Potato Chips.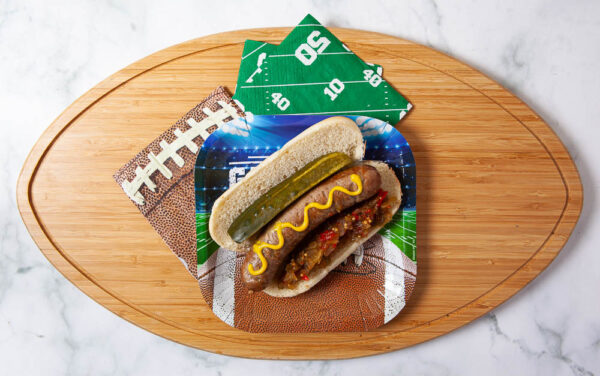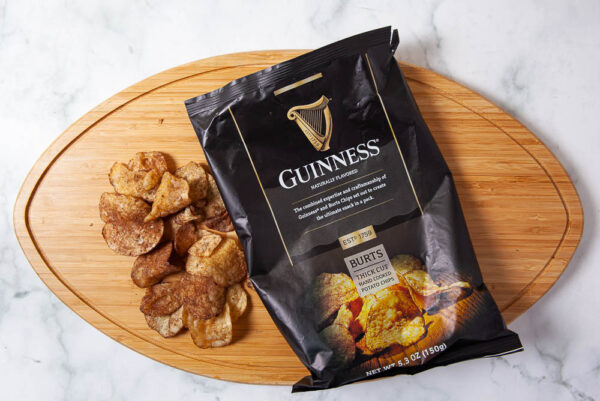 Easy enough for me to prepare, but I also wanted to add a touch of something special.  At the end of every summer and beginning into fall, the big bright red tomatoes from home gardens and Farmer's Markets become more scarce, and the green tomatoes appear when the weather turns cooler and no longer have the summer heat to turn red.  It's then that I know it's time to find my favorite canning book from Farm Journal and get the recipe for the best-ever piccalilli, which is fabulous on hot dogs and like no other relish you will find on any supermarket shelf.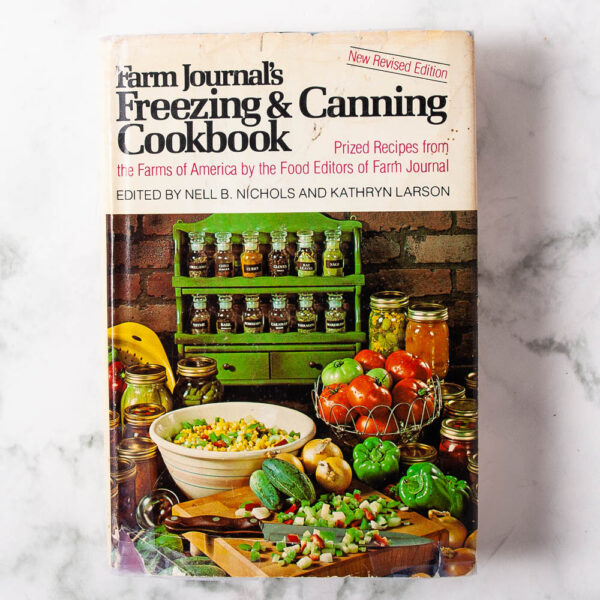 One of my all-time favorite canning books!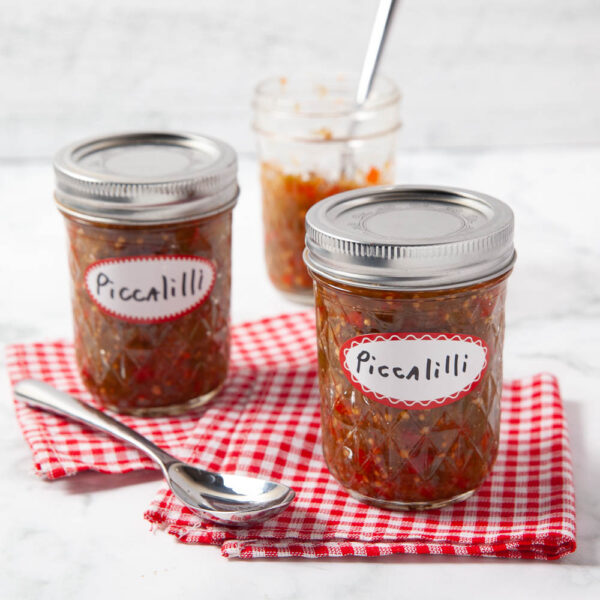 The Best-Ever Piccalilli
I have been making this relish for years and make enough to have year-round and give away for gifts.  There are many recipients who tell me not only do they love it on hot dogs, hamburgers, and in potato salad, tuna salad, chicken salad, ham salad, and used to make tartar sauce, but they also eat it with a spoon right out of the jar!  It's a simple mixture of chopped green tomatoes, onions, red and green bell peppers, cider vinegar, sugar, and spices of cinnamon, allspice, celery seeds, and mustard seeds.  So flavorful!

Best Ever Piccalilli
Author:
Farm Journal's Freezing and Canning Cookbook
Ingredients
6 pounds medium green tomatoes (about 22)
2 cups chopped onions
6 green bell peppers
6 red bell peppers
6 cups 5% acid strength cider vinegar- divided
3-1/2 cups granulated sugar
¼ cup canning/pickling salt
1-1/2 teaspoons ground allspice
1-1/2 teaspoons ground cinnamon
4 teaspoons celery seeds
½ cup mustard seeds
Instructions
Wash vegetables; core tomatoes; peel onions; remove seeds, membranes, and stems from peppers. Put vegetables through a food chopper or pulse in a food processor just until finely chopped. Drain off any excess fluid.
Place vegetables in in an 8-quart kettle or Dutch oven. Add 4 cups of the vinegar. Boil for 30 minutes, uncovered, stirring frequently, Drain and discard liquid. Return vegetables to kettle. Add remaining 2 cups vinegar, sugar, pickling salt, and spices. Bring to a boil, then simmer for 3 minutes.
Ladle into 8 hot sterilized pint jars, filling to within ¼" of jar top. Wipe jar rim; adjust lids.
Process in a boiling water bath for 15 minutes. Start to count processing time when water in canner returns to boiling. Remove jars to kitchen jars to cool completely.
Enjoy the game!