Just hearing the words "country fairs" brings up visions of pies, cakes, canned goods, and homemade breads all lined up for viewing and judging.   One of my earliest ventures in competitive cooking started with our local fair over thirty years ago.  I would get up on those hot July mornings and bake for a couple of days- cookies, pies, cakes, and breads of every kind, then take in the entries for judging.   I was lucky to have had success in this hobby, in fact, they finally asked me to quit entering and be a judge instead.  My old-fashioned apple pie won the most Grand Champion and Best of Show ribbons, and still to this day remains my favorite pie to make.
How I wish I had this great cookbook back then!  I recently bought it on Amazon and am completely in love with it.  The book captures the adventurous spirit, excitement, and tradition of local and state fairs.  There are over fifty recipes showcasing different regions across the country, many of them true American classics, and also some new and creative ideas.  My book has dozens of post-it's on the pages with recipes I want to make such as the Tomato Pan Rolls with Herb-Cheese Topping, Spiced Grape Jam, a delicious-sounding picnic potato salad (I am a potato salad freak), and a butter/garlic/dill toast to grill outside.  The first recipe I made was a banana-blueberry quick bread because my husband loves that combo, but he ate it all before I got a chance to photograph it!  Yesterday I decided to try another one and settled on the "Country Lemonade Muffins with Lemonade Glaze," since I happened to have some frozen lemonade in the freezer and it sounded like a fun summertime muffin.  They were moist, flavorful, and very lemony from the frozen lemonade, and I love the addition of poppy seeds.  When the muffins come out of the oven, holes are immediately poked on the top, and a warm lemonade-sugar glaze is drizzled into the holes.  These would also be great as mini-muffins or even muffin tops, which my husband loves.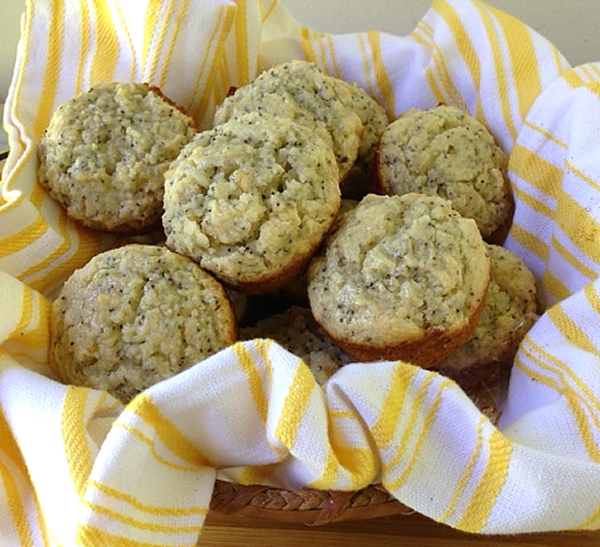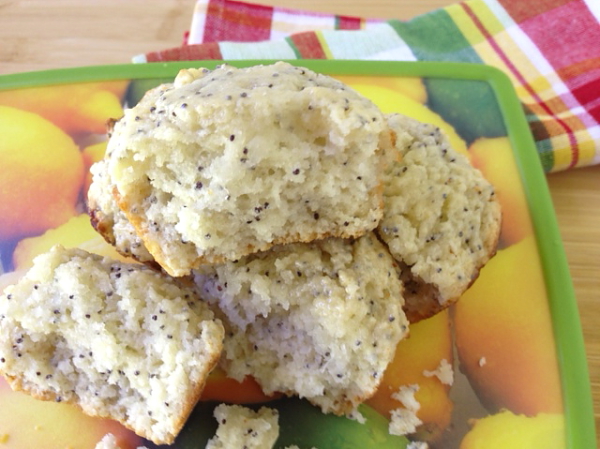 I placed the muffins on one of my favorite new kitchen items, bamboo cutting boards from Totally Bamboo.  Not only do I love the look and feel of the boards, they are also reversible.  One side is poly, the other bamboo.  I love using bamboo because it is an ecologically friendly material.  After harvesting, bamboo does not require replanting.  It has an extensive root system that continually sends up new shoots, naturally replenishing itself and making it one of the most renewable resources known.  It is sustainable, cost effective, and since the boards absorb very little moisture, they don't shrink or swell.  I am sold!  If you check out the website, there are all kinds of specials going on for summer entertaining.