Driving north across the Golden Gate Bridge in San Francisco you will enter the town of Sausalito.   I once lived for a couple years with my mom a little further down the highway in Larkspur, and we frequently enjoyed shopping and dining in Sausalito.  Back in the '70's, shopping in Sausalito was an adventure.  There were so many boutiques and other stores with original clothes, shoes, leather goods, jewelry, kitchen items, and actually just about everything you could think of.  We always found something new whenever we went shopping, going up and down the main drag and side streets.  There used to be one incredible place called The Village Fair.  Mom and I always began our shopping there because it had three stories of unusual shops.  Even way back then, I always had to find a kitchen store.  I have forgotten the name, but I can still see the one in The Village Fair in my mind.  It's where I found, among many other items, the Rycraft cookie stamps.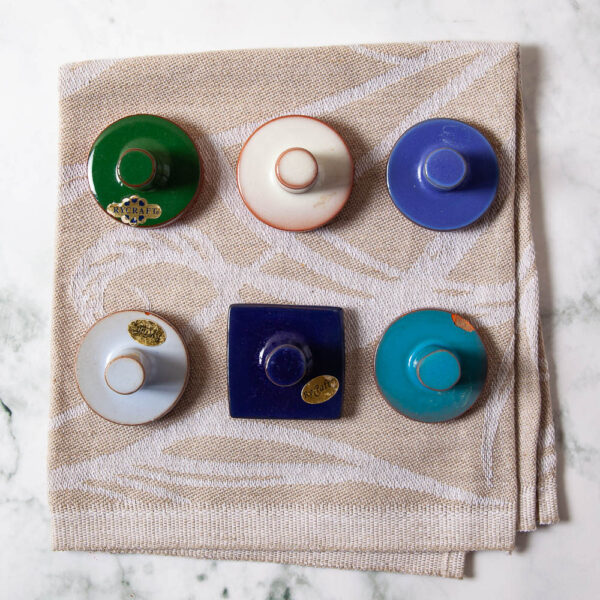 Eleanor Rycraft from Oregon had an interest in Scandinavian design and cookery.  Traditionally, women in the Scandinavian countries baked cookies for special occasions using carved stamps handed down from generation to generation of family bakers.  The Nordiska Museum in Stockholm, Sweden has a collection of cookie stamps dating back to the 17th century.  As a potter, Rycraft saw the possibility of using clay to make these cookie stamps using designs made in the Scandinavian tradition.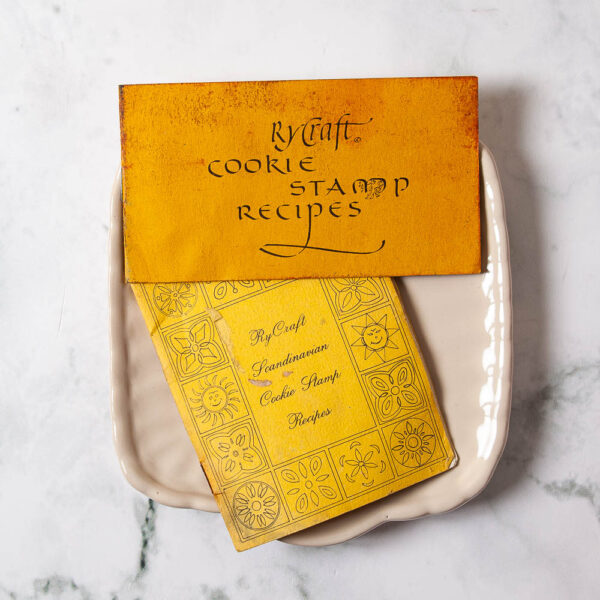 These recipe booklets came with the stamps.  Besides the traditional shortbread, you can try almond butter cookies, peanut butter crunchies, sugar cookies, and coconut shortbread.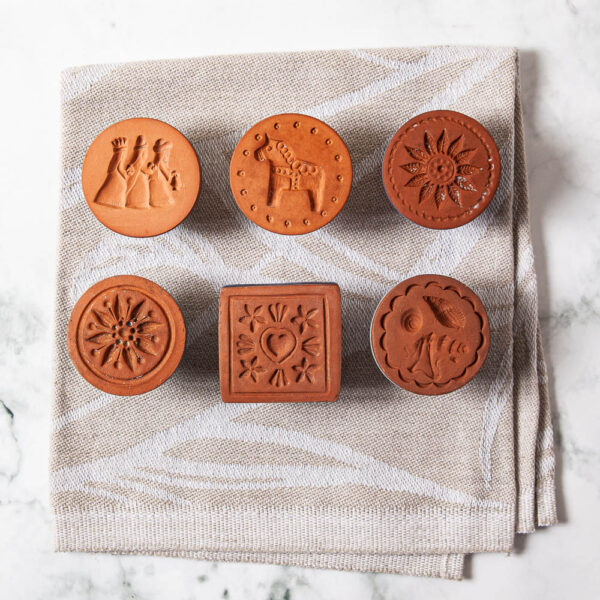 The dough is formed into small balls, rolled in granulated sugar and placed on a baking sheet.  Then each cookie is stamped with the desired design.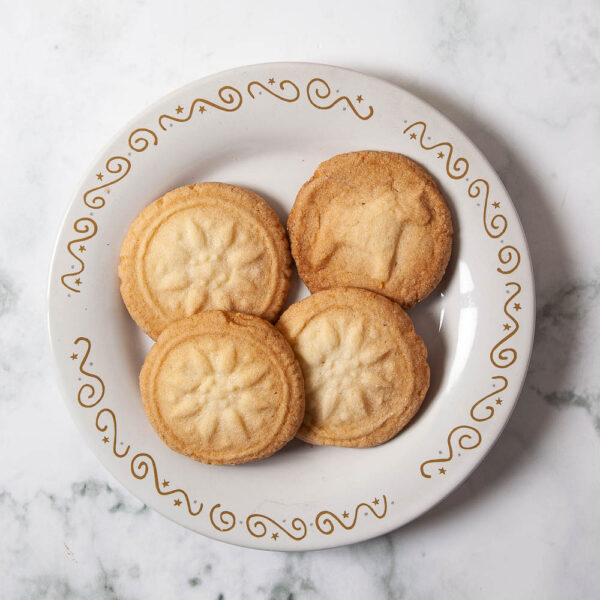 The cookies are baked to a beautiful golden color.
The first cookie recipe from the booklet mom and I decided to try is called "Melting Moments."  One bite of this incredible cookie and you know it lives up to its name.  The delicate buttery crunch literally melts in your mouth.  Mom and I were sold with our first bite.  These are so amazing.
I know many of you would like to make these but don't have a cookie stamp.  They can be found online at  the Rycraft website, eBay or Etsy, and at many gourmet kitchen shops.
The cookies are so easy to make and no special ingredients are required.  Our favorite Melting Moments only have four ingredients:  powdered sugar, cornstarch, butter, and flour.  I think about mom every time I make these, and also wish The Village Fair was still in Sausalito.

Melting Moments
Recipe type:
Scandinavian Cookie
Ingredients
½ cup cornstarch
½ cup powdered sugar
1 cup sifted all-purpose flour
¾ cup unsalted butter (no substitutes!) at room temperature
Granulated sugar for rolling balls
Instructions
Place cornstarch, powdered sugar, and flour in bowl of electric mixer and mix.
Add the softened butter and mix until the dough is blended and starts to form a ball.
Place the dough on a piece of plastic wrap and form into a ball. Wrap up and refrigerate for 1 hour.
Heat oven to 350 degrees F. Form dough into 1-inch balls, then roll each in granulated sugar to coat. Place balls a couple inches apart on ungreased cookie sheets. Stamp each cookie with desired cookie stamp, dipped in sugar every couple balls to keep dough from sticking.
Bake for 15 to 18 minutes or until they are a beautiful golden color. Remove from oven and let sit on the cookie sheets a couple minutes before removing carefully to a wire rack. They are very delicate! Cool completely. Makes about 2-1/2 to 3 dozen cookies.