We think the snow has finally stopped for the year around Chicago, but there can still be a chill in the air along with the misty wind.  It was this kind of day yesterday, but was quickly brightened up with a trip to a wonderful garden place not too far away in the town of Des Plaines called Lurvey's.  It is both a home and garden establishment where I went with my friend and decorator extraordinaire, Mary, and my husband Bill, in search of some items for our outdoor remodeling of our house.  But when we walked in the door, I immediately went to the home area with furniture, accessories, and of course, cookbooks.  (I have inner radar for cookbooks!)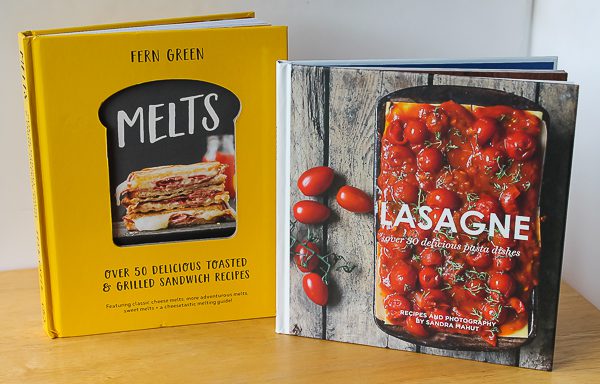 As I was thumbing through the books, one of the nicest employees saw me looking at them and mentioned she loved cookbooks too.  I learned her name was Jackie, and she told me about how she loved to cook her grandmother's Italian food, how she loved one issue of Bon Appetit magazine from back in 2000 that was all about Tuscany, and much more.  We had a delightful conversation, and I felt like I found a new comrade in cooking.
I loved those two cookbooks and bought them, of course, but also found some children's books and stuffed animals for my granddaughters.  At one point while still browsing, I looked up high on one wall and spotted these: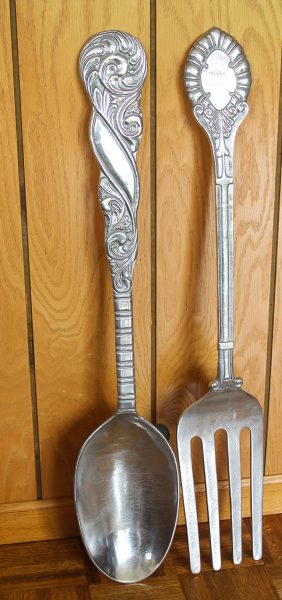 These are about 3 feet tall and perfect for decorating The Culinary Cellar.  Mary agreed.  Done.  I haven't figured out exactly where they will hang, but I have a couple ideas. I love them!
After the fun time at Lurvey's, we came home to find a box on the front porch from my generous friend Sue in Pennsylvania.  Sweet Sue has been sending me boxes of cookbooks since the flood.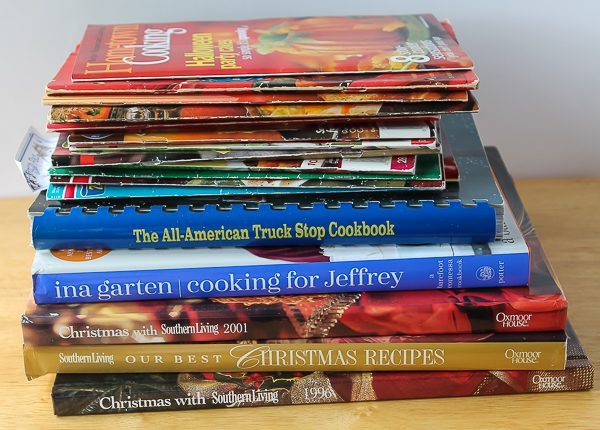 I'd call it a pretty good day, wouldn't you? I'll post a photo where the giant flatware turns up, and blogs will follow in the future from all these great cookbooks from Lurvey's and Sue.  And to Jackie from Lurvey's, I hope to see you again on my next trip there!