If you have ever been to a potluck, school cafeteria, church social, or any gathering of many people, it's likely you have seen or tasted a "Johnny Marzetti."  This iconic American casserole, or hot dish, if you prefer, has been a staple on tables from coast to coast for decades.  But who exactly was Johnny Marzetti?  Let's start at the beginning, way back to 1896.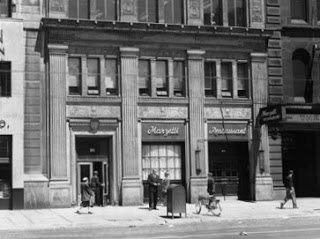 The Johnny Marzetti hot dish originated in Columbus, Ohio by Teresa Marzetti, Johnny's sister-in-law, for the family's namesake restaurant.  Her baked casserole consisting of ground beef, onions, cheese, tomato sauce, and noodles, became a big hit with the public and also with students from nearby Ohio State University, and came to be known forever as simply, "Johnny Marzetti."  People used to say, let's go have a Johnny Marzetti, just as we say, let's go get a pizza!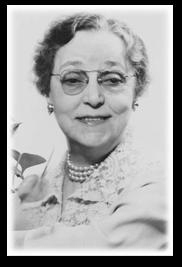 Teresa Marzetti
By the 1920's, the casserole had become very popular across Ohio and the Midwest, then quickly spread across the country.  The original restaurant closed in 1942, but a second location remained in operation until Teresa's death in 1972.  Marzetti's later became known for its salad dressings, which are still produced today and can be found in the refrigerated sections in the produce areas of grocery stores under the label T. Marzetti.
What is interesting is how the name of the casserole changed slightly, depending on where you happened to find the recipe.  It is usually written the correct way, Johnny Marzetti, but sometimes was called Johnny Mazetti, leaving out the "R."  This was especially true in the Panama Canal Zone, where the casserole was served at U.S. Army commissaries, except they added olives.
Fast forward to the present when one of my local friends Jody knocked on my door holding a bag of church cookbooks she had bought at a book sale in Iowa.  I was thrilled as I love church and community cookbooks, filled with recipes with a local flair or old family recipes.  Sure enough, I found a couple Johnny Marzetti recipes, but one stood out.  It was just called "John M." but I knew it meant Marzetti as it contained all the original ingredients.
All the church and community cookbooks from Jody.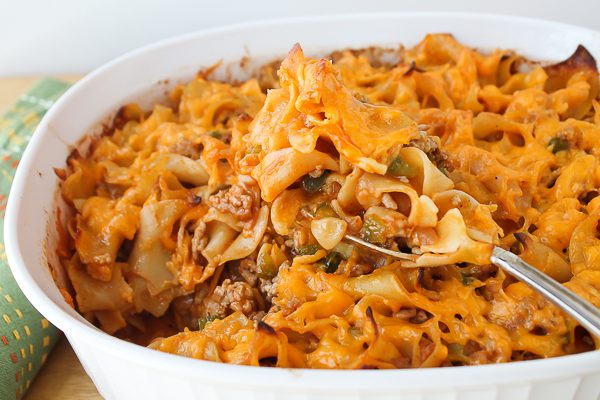 As I mentioned, there are many versions of the original Johnny Marzetti, some changed a little with time and what was available, to the addition or subtraction of a few vegetables, to the type of meat.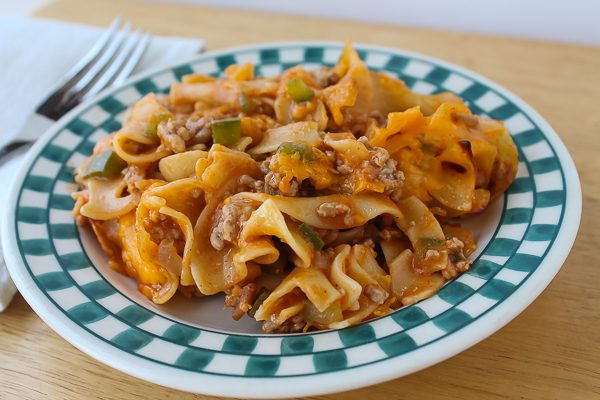 One of the cookbooks from Jody was dated 1957.  Around that time and into the 1960's, Campbell's canned tomato soup was very popular, and found itself an ingredient in cakes, salads, sauces, and of course, casseroles, as in the church cookbook, instead of tomato sauce.  Most of the time, you will find that the meat used is ground beef or Italian sausage, but in this case, it was ground pork.  My guess is that's because it's an Iowa cookbook, and Iowa is a big pork-producing state.
The casserole is a crowd-pleaser, easy to make, and kids seem to love it.  Google Johnny Marzetti and pick your favorite version and choice of meat or vegetables.  No matter what, you will be enjoying a dish that originated from Teresa, an Italian immigrant who wanted to please her guests at the restaurant.  I love old stories like that.  So here is a question for you – If you were going to develop a dish with your own name attached to it, what would it be?  Many people became very famous using their names on food products, like Duncan Hines, Sara Lee, Pillsbury, Marie Callender, and more.  Who knows – your namesake dish could become the next iconic American culinary invention!

Johnny Marzetti, 1957 version
Ingredients
Olive oil for greasing casserole dish
12 ounces egg noodles
2 Tablespoons vegetable oil (I used olive oil)
1 pound ground pork
¾ cup diced green bell pepper
½ cup diced onion
1 teaspoon table salt
½ teaspoon ground black pepper
1 can (10-3/4 ounces) condensed tomato soup
1 cup water
2 cups freshly grated cheddar cheese, divided (grating it yourself tastes so much better and melts better than the pre-shredded)
Instructions
Heat oven to 350 degrees. Lightly oil a casserole dish (about 2 quarts); set aside.
Prepare noodles in boiling salted water as directed on package; drain.
Meanwhile in a large skillet or Dutch oven, heat the 2 Tablespoons olive oil. Add the ground pork, and cook, breaking up into pieces. When the pink starts to disappear, add the green pepper, onion, salt, and pepper. Cook and stir until vegetables begin to soften.
Stir in the soup and water to combine.
Remove from heat and stir in the cooked noodles and 1 cup of the shredded cheese, Mix well, then spoon into prepared casserole dish. Sprinkle top with remaining 1 cup shredded cheese.
Bake, uncovered, for 30 minutes, or until hot and bubbly on the edges. Serve immediately.