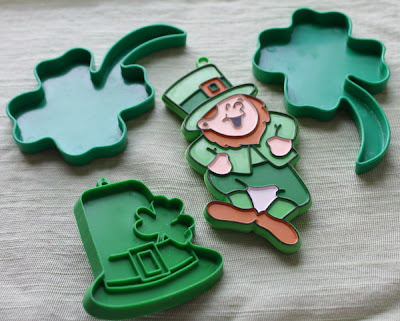 Happy St. Patrick's Day!  It's basically a weeklong celebration in Chicago with the river being tinted green, parades, Irish food, and partying all week.  Chicago is definitely a fun town to visit at the moment.  It's going to get even better in a few days when my daughter Kristina and I head downtown to McCormick Place for the annual International Home & Housewares Show.  We look forward to this every March to scope out all the new kitchen and home products, watch celebrity chefs, and see old friends for special dinners.  More on that later.  We also have reservations at Grant Achatz's new restaurant, Roister!  We are really excited about that!  Photos to follow soon!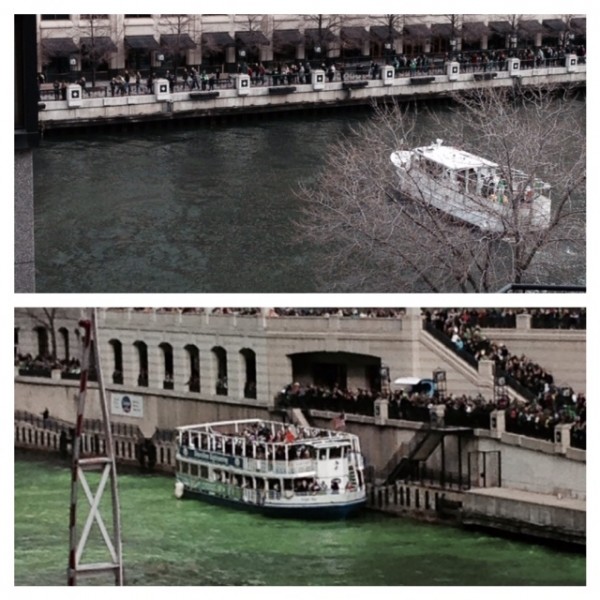 The Chicago River, before and after!
Since we will be having dinner at Roister on St. Patrick's Day, I am not able to make our favorite corned beef and cabbage this year, but here is the link to the recipe from a blog a few years ago.  It's the one I always make.
What we also usually do while eating our corned beef and cabbage is watch The Quiet Man.  I love that movie and never get tired of it.  Isn't Maureen O'Hara one of the most beautiful women ever?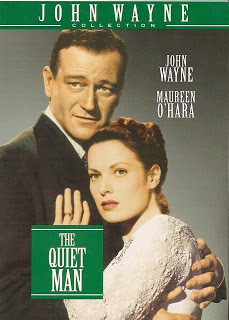 Well, I do know one other beautiful little lady who might even beat out Maureen O'Hara…
My granddaughter!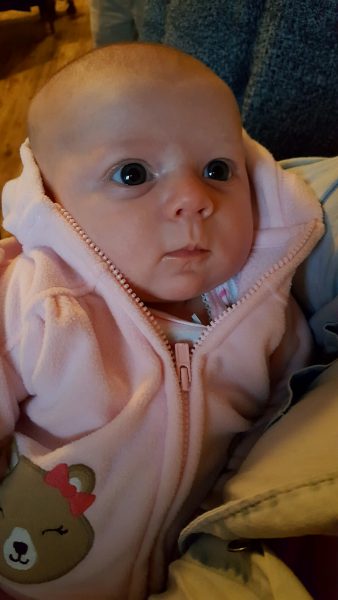 Watch for the blogs about all these fun events coming up.  I can't wait to tell you about them all!  In the meantime, have a happy, fun, and safe St. Patrick's Day!