My daughter Kristina gave me this wonderful cookbook that has so many great recipes and beautiful photos.  It's become a favorite that I will be writing about again.  Earlier today Kristina called and mentioned that her husband Joe would be watching his favorite team, the Green Bay Packers, and she asked if I had any easy appetizer ideas.  At that time, I happened to be looking through Clodagh's book for a dinner idea, but switched to the cocktail and snack chapter.  Knowing Joe loves dips, and anything with beans, a Tuscan Bean Dip jumped out at me.  It was so easy to make and fit the bill to enjoy for a Packer's game.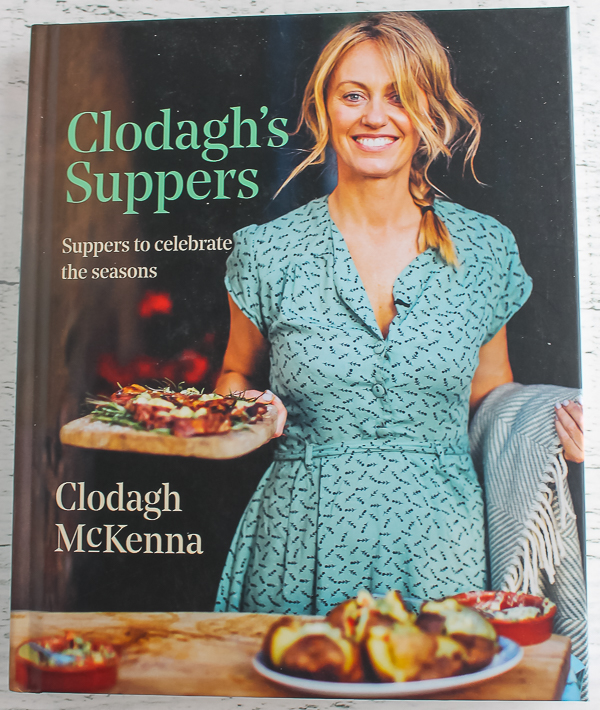 I have so much to tell you about this book and will go into detail with another recipe from here soon.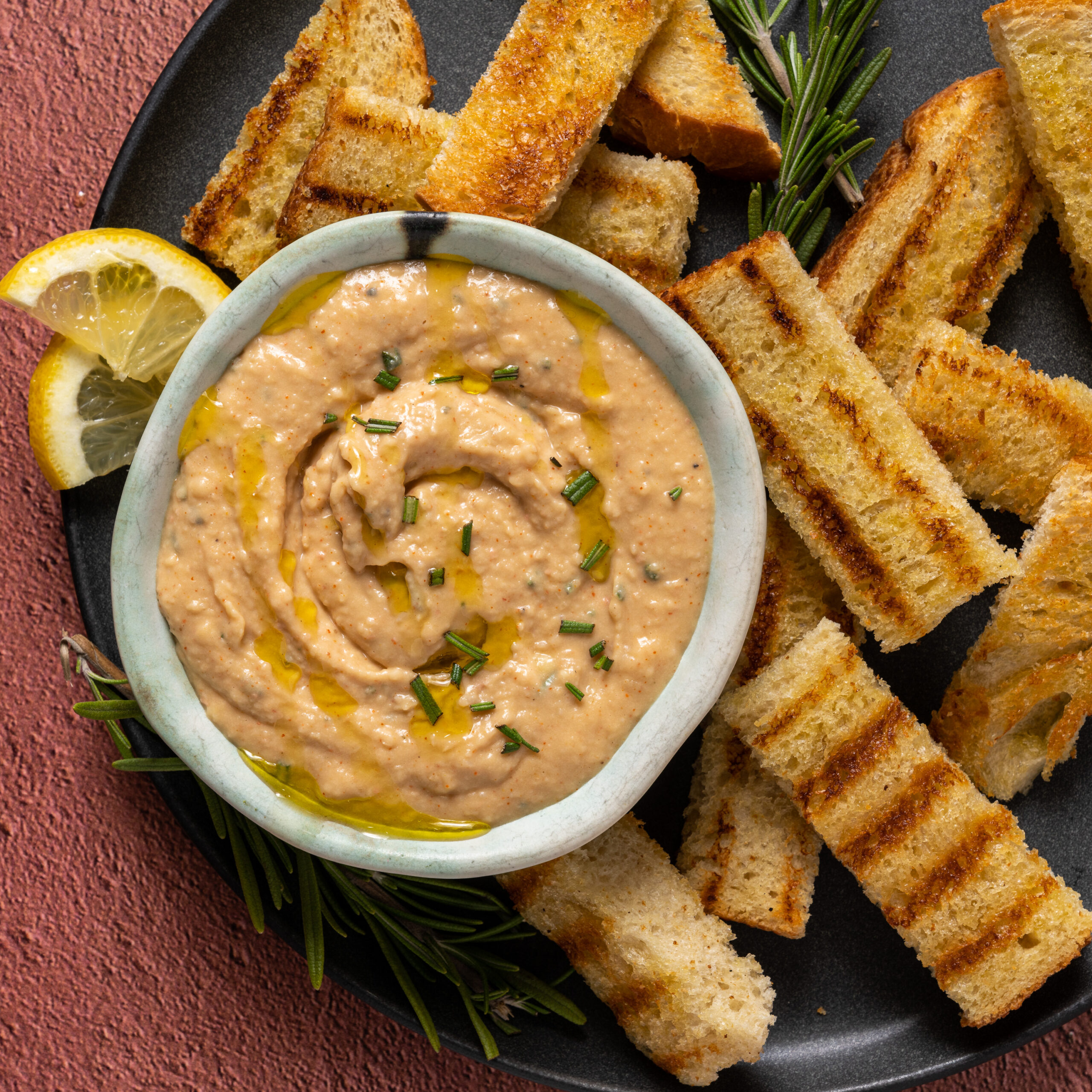 The dip was a big hit!  I would make this again.  It's smooth and spicy made with cannellini beans, olive oil, fresh rosemary, garlic, lemon juice, and cayenne pepper for the kick of heat.  To serve, drizzle with a little olive oil and sprinkle with some more chopped fresh rosemary.  It was good with a crusty bread that was brushed with olive oil and grilled on a stovetop grill pan then sliced into dipping size pieces.  It's also good with fresh veggies like carrots, celery, pepper strips, and cucumber.
As I write this, my husband just mentioned that the Packers lost.  Sorry Joe.  But at least you got to enjoy the dip.

Tuscan Bean Dip with Grilled Bread
Ingredients
14 ounce can cannellini beans, rinsed and drained
5 Tablespoons extra virgin olive oil
1 teaspoon finely chopped fresh rosemary leaves
1 clove garlic, crushed
Juice of 1 lemon
1 teaspoon cayenne pepper
Sea salt and freshly ground black pepper, to taste
For serving: Slices of grilled crusty bread, or assorted vegetable crudités
Instructions
Place all ingredients in a food processor or blender, taste for seasoning, then blend until smooth. If not serving immediately, refrigerate in a covered container until ready to serve.
To serve, spoon into serving dish, drizzle with some olive oil, and sprinkle with some chopped rosemary. Serve with grilled bread or crudités. Serves 4.