My weekend began with a trip to the nearby tiny town of Volo, Illinois, home to a huge Antique Mall and a decades old great German deli.  My niece Pesi and I, tired from shelving cookbooks in the Culinary Cellar, decided to go find yet more cookbooks at the Antique Mall.  Yes, this is the life of a cookbook collector.  One can never have too many cookbooks and I never tire of finding them.  And find them we did, along with some other surprises.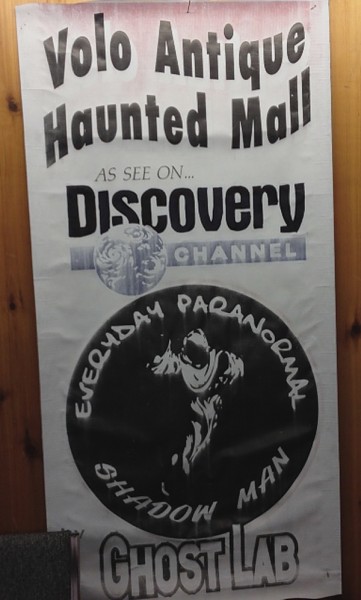 Since my last visit to the mall, the Discovery Channel had paid a visit.  It seems there is a ghost doll who likes to wander around the mall during the dark hours of the night, along with some other apparitions.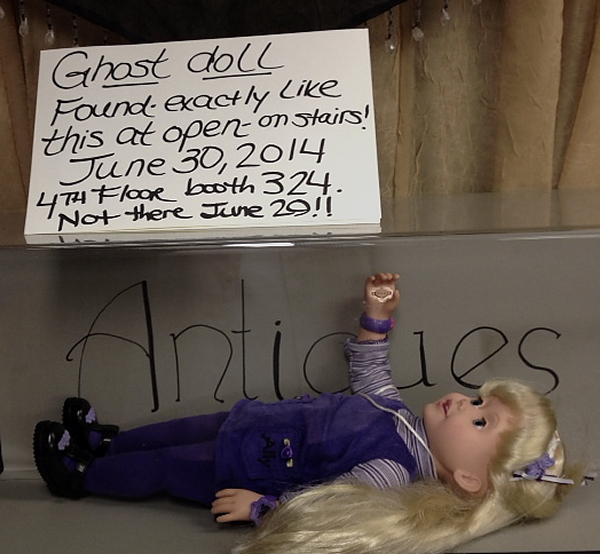 I don't think she is looking for a Ken doll or another playmate, I think it's Vincent Price.  He would appreciate her.  I know this because I found a Vincent Price cookbook in the area of the wandering little doll.  He must have beckoned to her.  Mystery solved.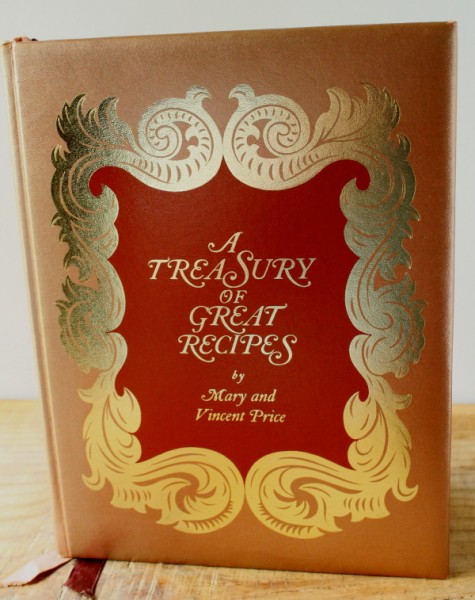 The Master of Horror could also cook.  It's a beautiful cookbook with great recipes.  I actually already have the book but this one is in better shape than mine, so how could I resist?  If you don't have this one, find it!
I don't know what I would have done without Pesi with me, because I took advantage of her 16-year-old back and her energy. She carried books for me, and when we got too many, we paid for them and she took them out to the car.  Let's just say Pesi made lots of trips to the car.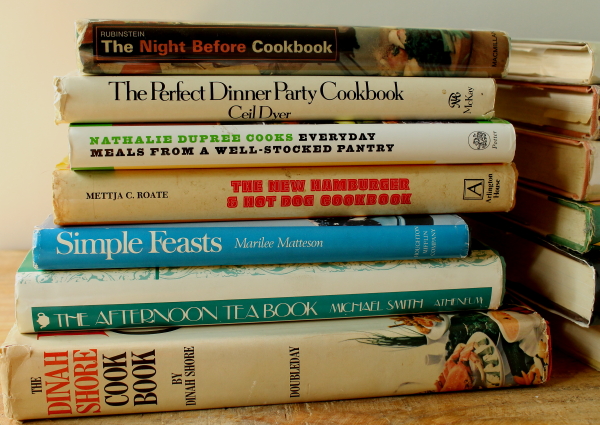 Pile One!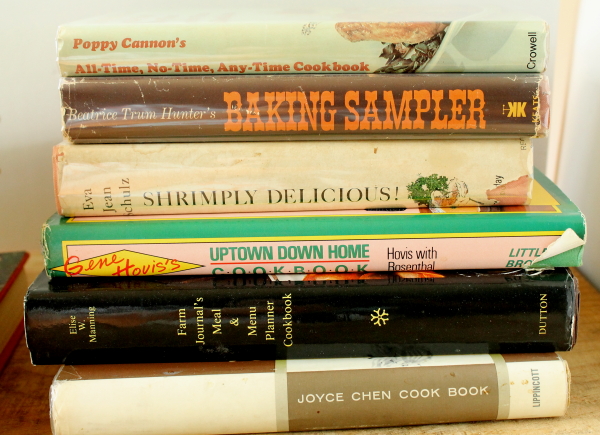 Pile Two!
Then came the gadgets and other fun things: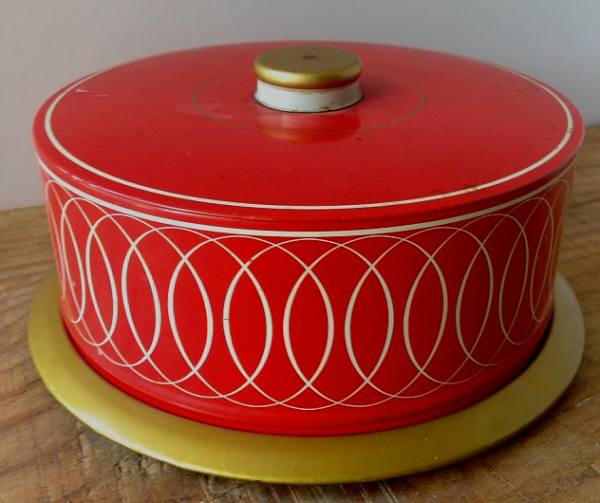 I fell in love with this small size cake tin.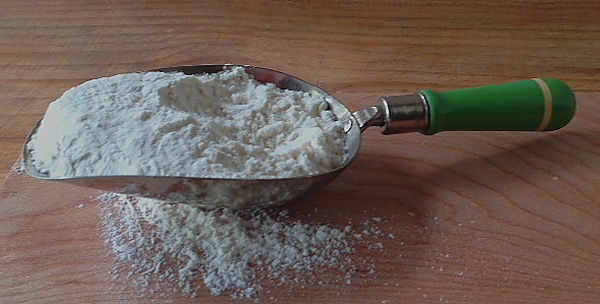 I love old scoops.  This one is exactly 1/4 cup.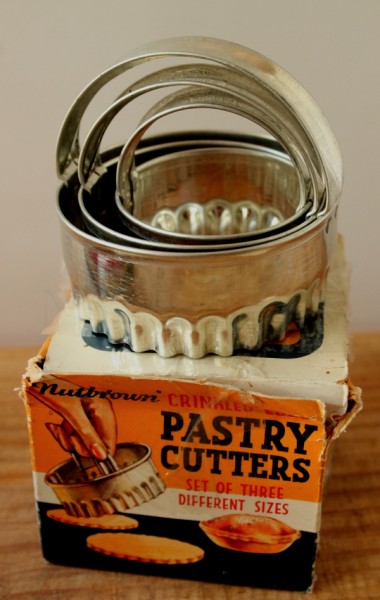 Love these!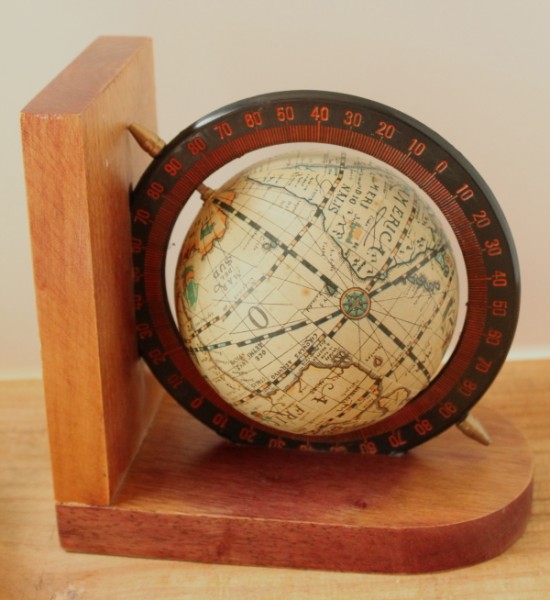 As Pesi and I are stacking the cookbooks, we are finding all kinds of fun objects to place on the shelves that go along with the theme or subject of that shelf.  The globe bookends will be on the international shelves.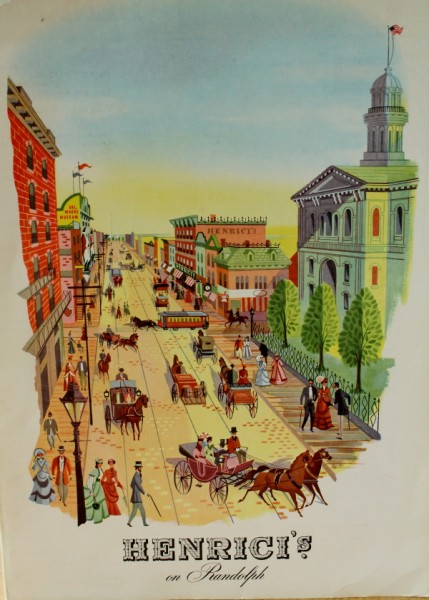 I found this little gem hidden under stacks of music sheets!  It's a 1958 menu from Henrici's on Randolph Street in Chicago, where one could have a steak dinner with all the trimmings for $2.60.
Of course, I always manage to find some Bake-Off books.  I actually found the very first Bake-Off book from 1949, which can be hard to find, but they wanted $45 for it, so I passed.  I have one anyway.  But if someone out there wants it for $45, I'll be happy to go back and get it for you!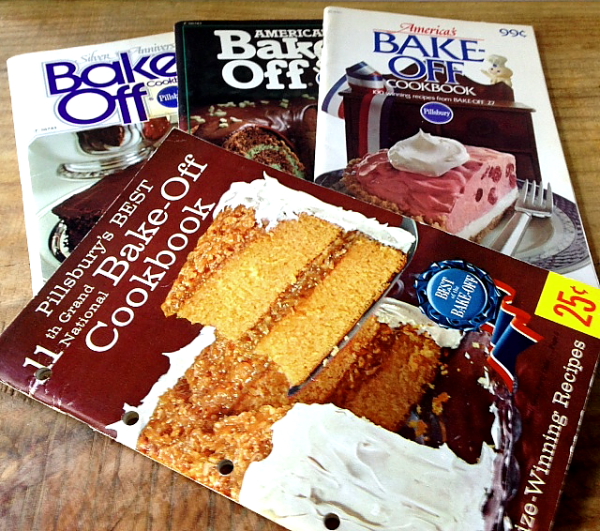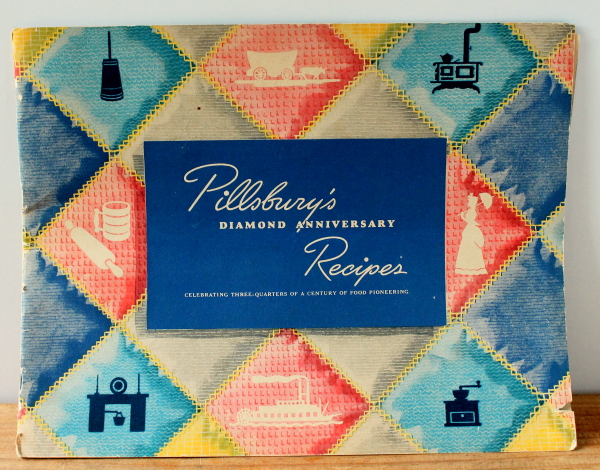 Just as we were leaving I found a couple more books.  I can't pass up a John Clancey, and the Apple Haus is from a now-closed favorite place in Long Grove, Illinois.  They had such great apple items, but now I have the cookbook to duplicate them.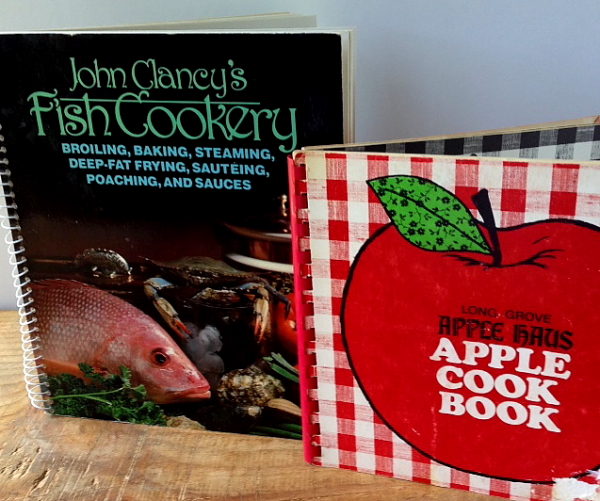 After our tiring (on my part) yet enjoyable hours, it was only a short drive down the street to Koenemann's, the famous local German store that will remind you of a little European market.  Willi Koenemann was born in Essex, Germany where he learned the art of sausage-making.  He brought his skills to Chicago and eventually opened Koenemann's in Volo.  His son now runs the business keeping with their traditions.  Even though I have been going to Koenemann's for years, I still don't know what nuss schinken or schinken speck taste like.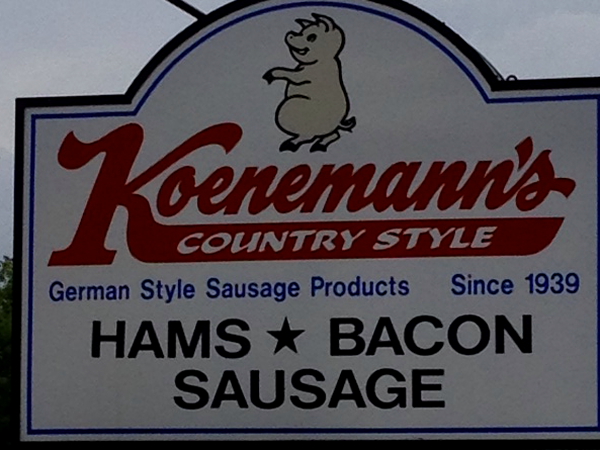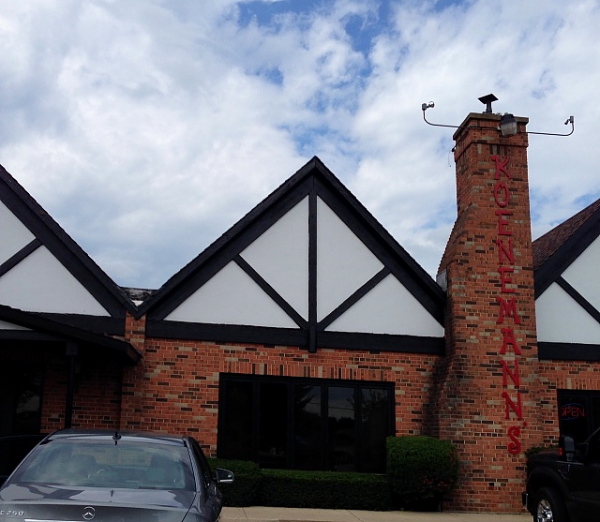 Koenemann's is also a grocery store where they carry cheeses, butters, breads, cookies, mustards, all kinds of seasonings and spices, pastries, and more.  Funny thing is, the reason I started going to Koenemann's, even before I discovered their delicious fare, it was the only place I could find that carried my all-time favorite German hand cream called Atrix.  I can't make it through a Chicago winter without it.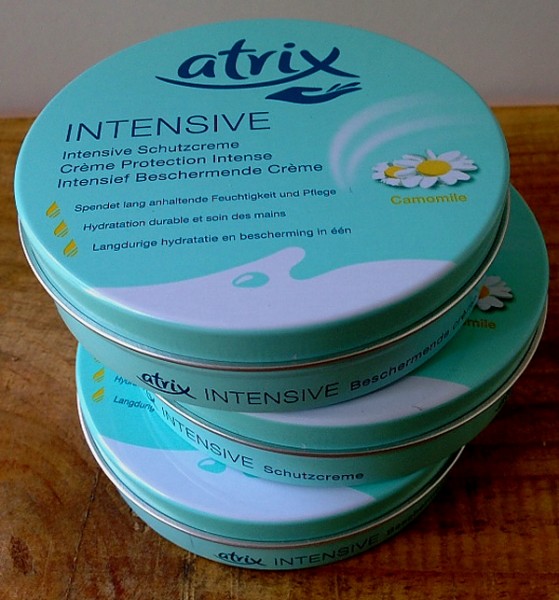 Now I need to go read those cookbooks before Pesi and I stack them in the basement.  That little ghost doll is not  getting my Vincent Price back.