If you haven't read the blog before this about the wedding, read it first so you get the whole experience of the day last January!
For those who don't know my daughter Kristina, she is a food writer, recipe developer, prize-winning cook (starting with the Pillsbury Bake-Off at age twelve), and all-around food enthusiast in every way.  When she was planning her wedding reception the food was a major consideration.  We are fortunate to live near Chicago that has famous chefs with Michelin stars from which to choose.  Since Kristina is a huge fan of Chef Rick Bayless she decided on his Michelin starred restaurant, Topolobampo.  She not only selected Chef Bayless for his food, but for a very special room upstairs from the main restaurant called "The Library."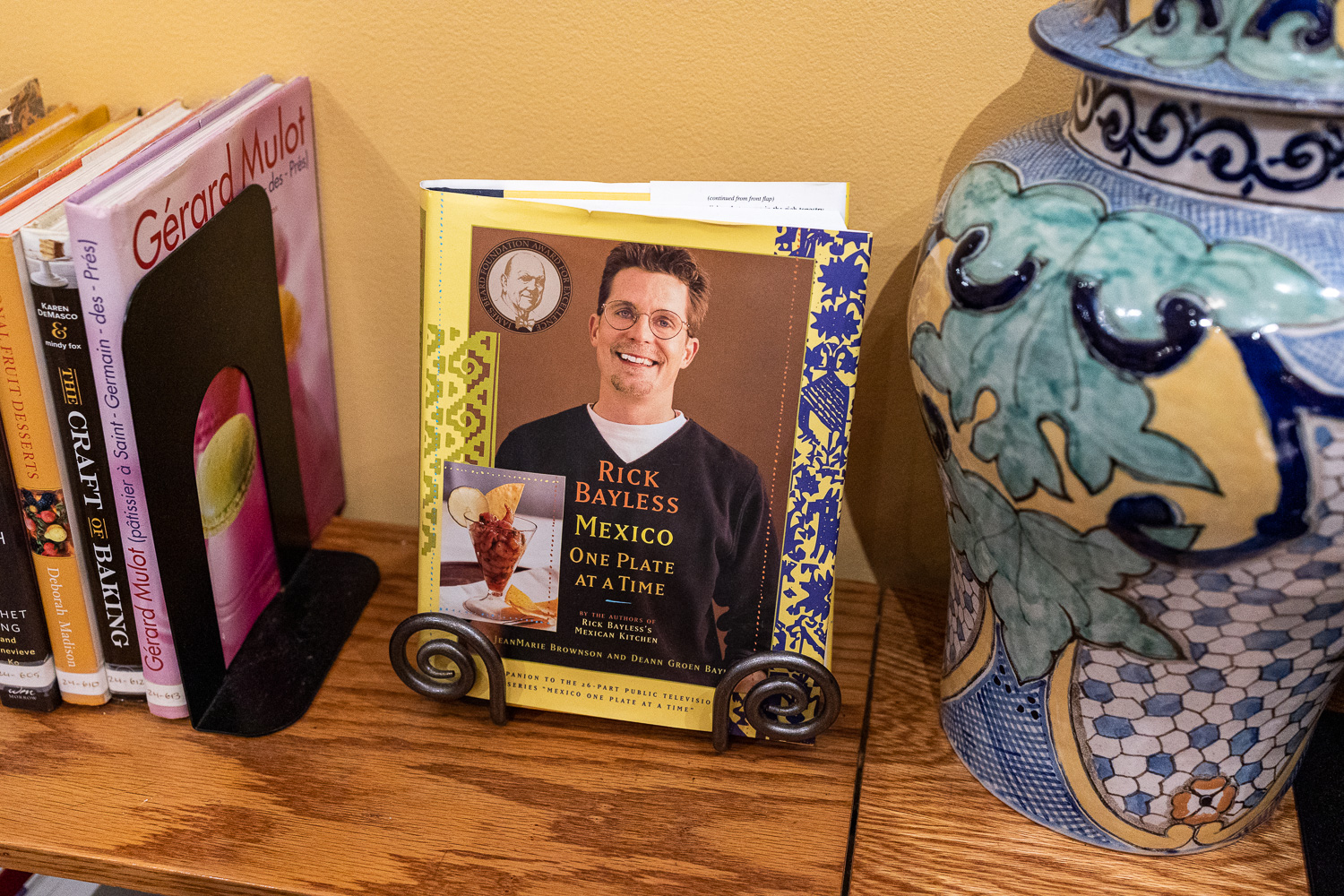 "The Library" room is like no library you have ever seen in a restaurant, as every book is a cookbook!  It includes the largest collection of antique Mexican cookbooks in the country, along with all of the chef's many cookbooks he has written himself, and from other chefs.  The room is surrounded on all sides with the cookbooks except for the kitchen area where guests watch their dinner being prepared.  It will only seat thirty people which happened to be the exact number of the wedding guests.  The atmosphere is very cozy and inviting and as the cooking begins the aroma is intoxicating.  There isn't a better place than here for a food and cookbook lover.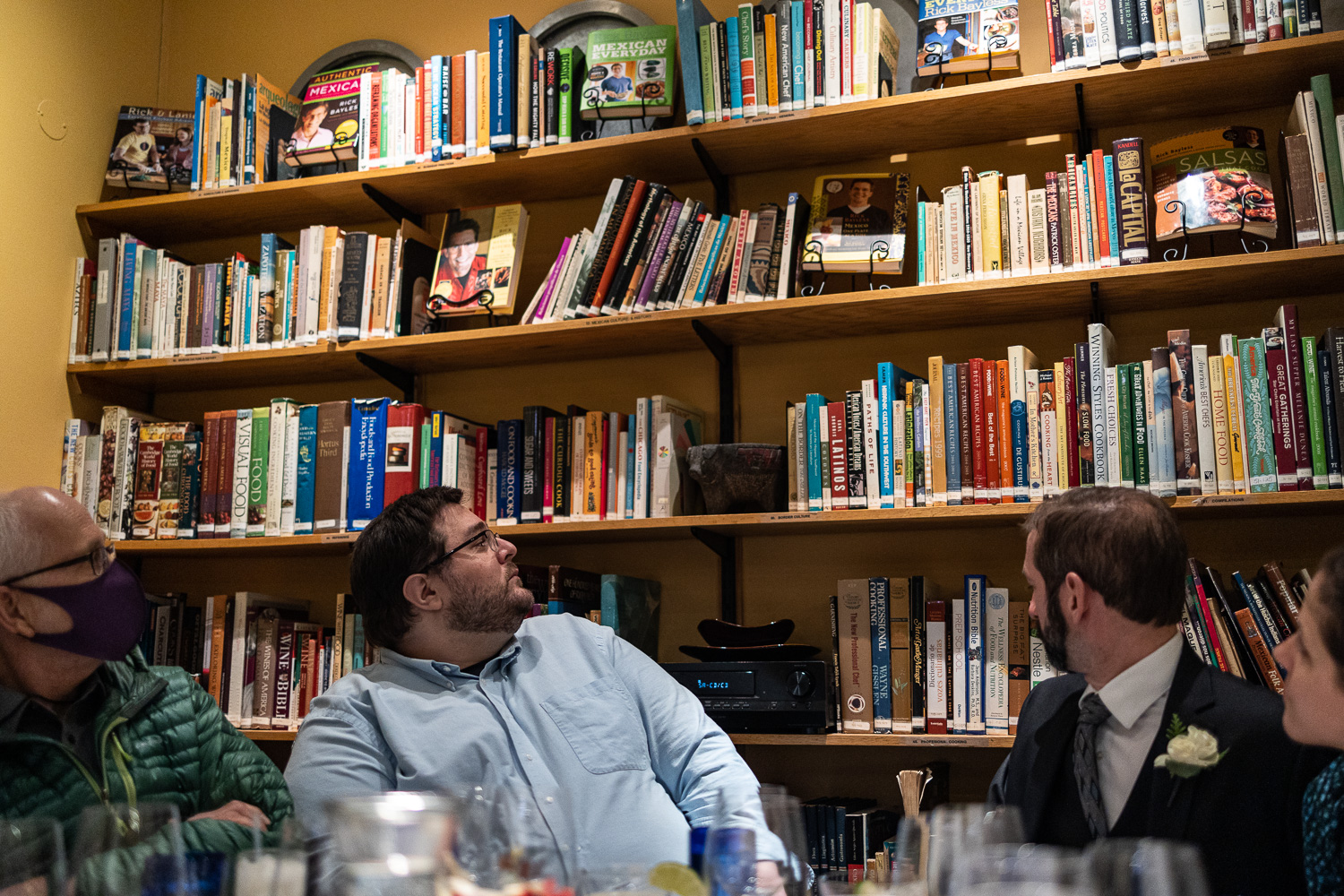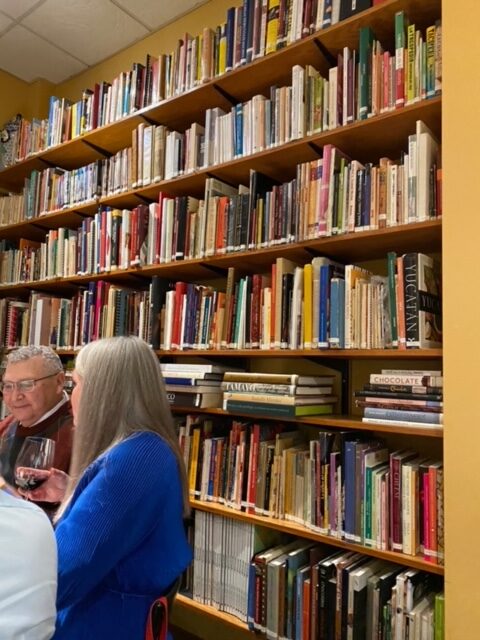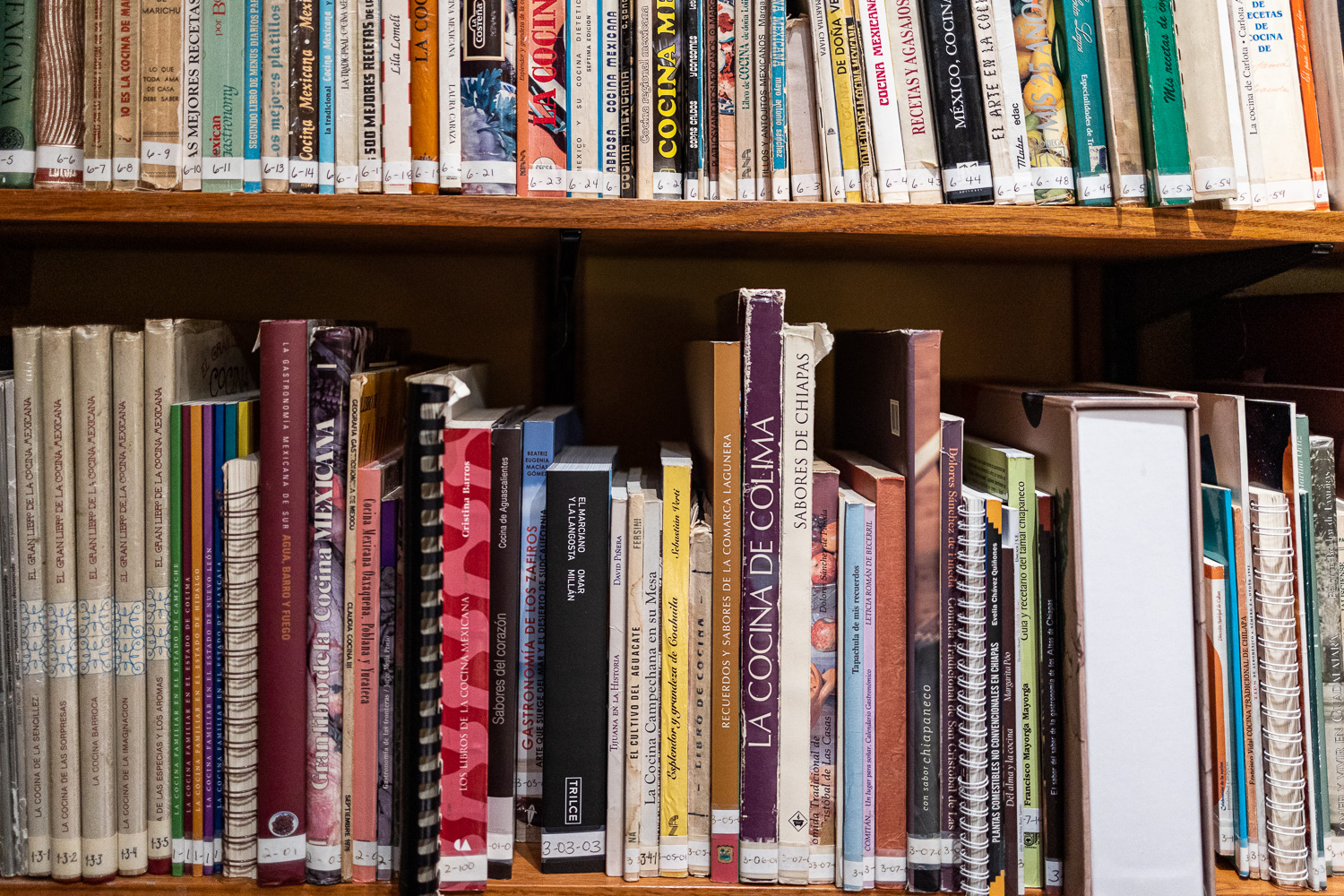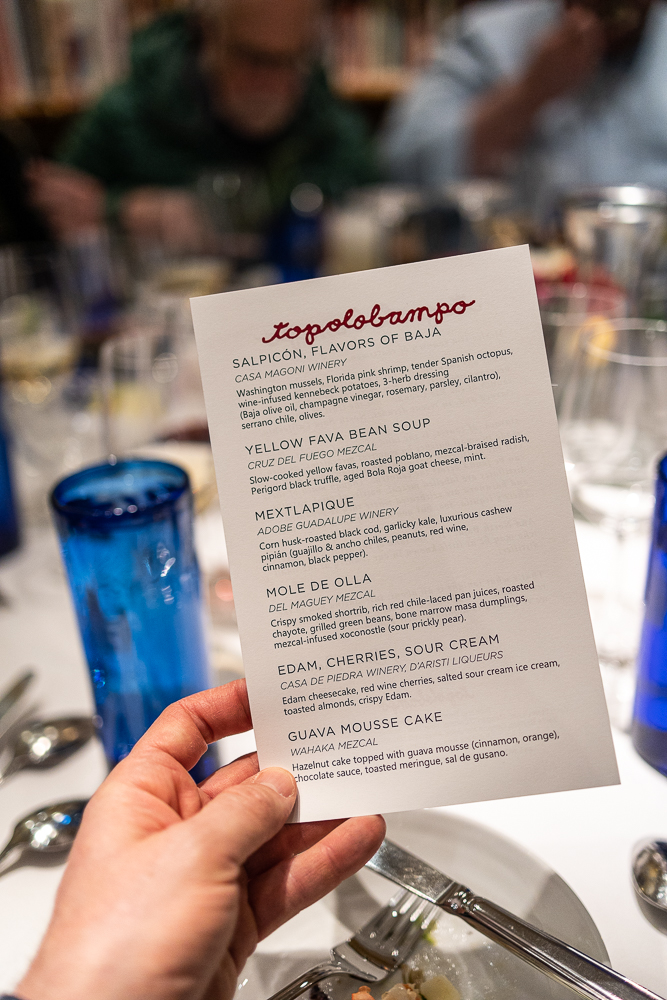 As we all eagerly sat down at the tables, the menu was sitting on our plates.  Just reading the descriptions of each course got our mouths watering!  Here is how they looked: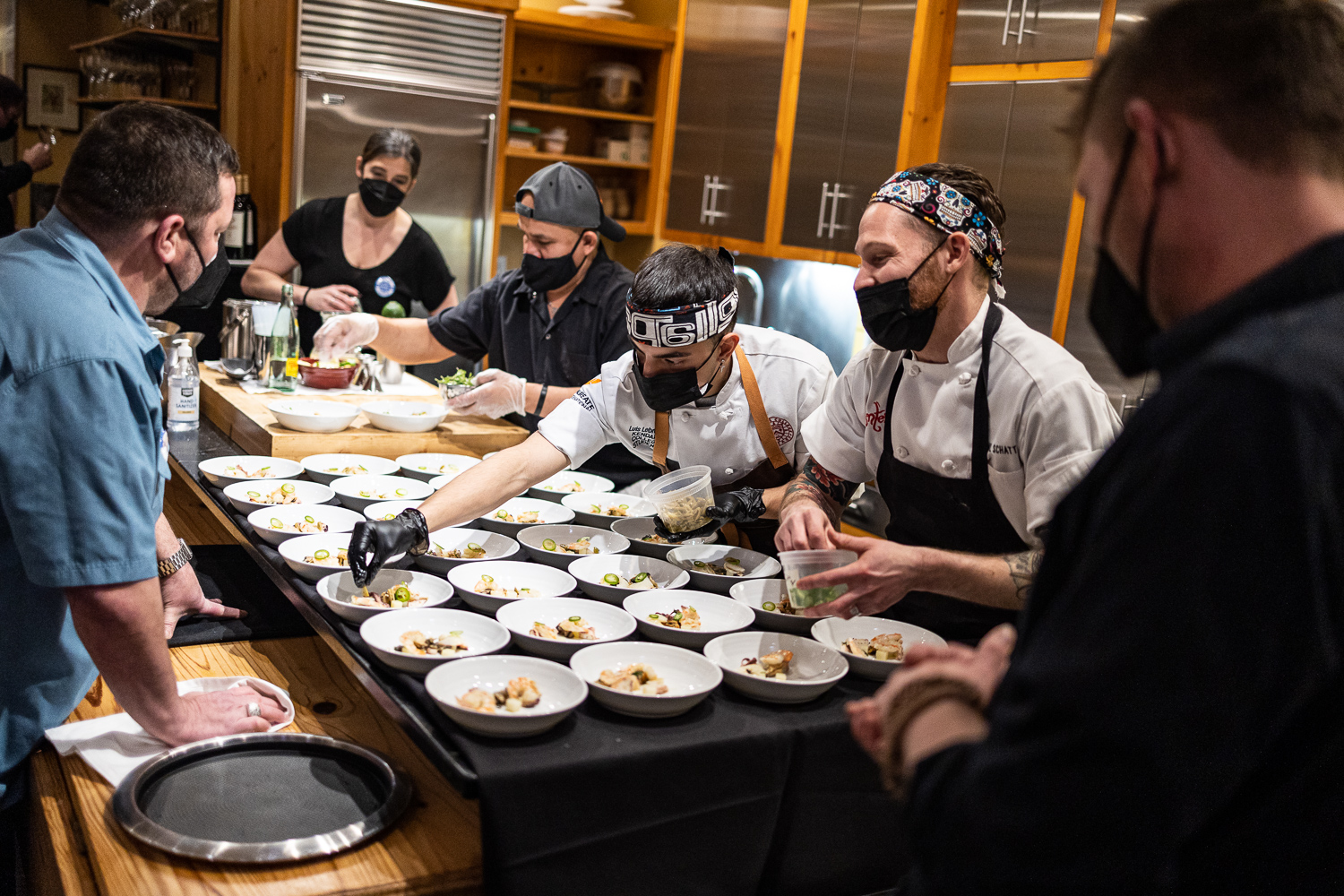 Salpićon, Flavors of Baja.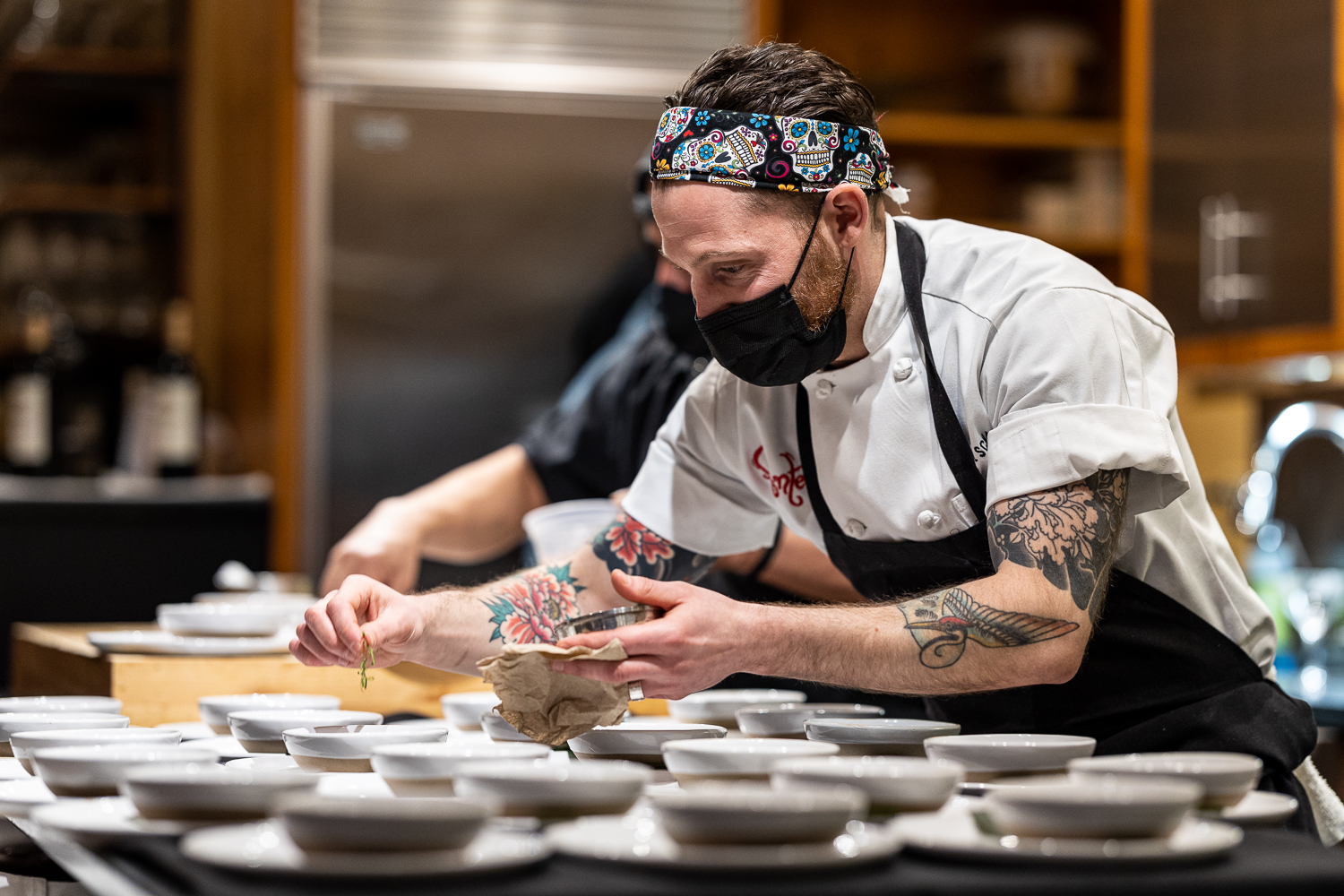 Preparing the Fava Bean Soup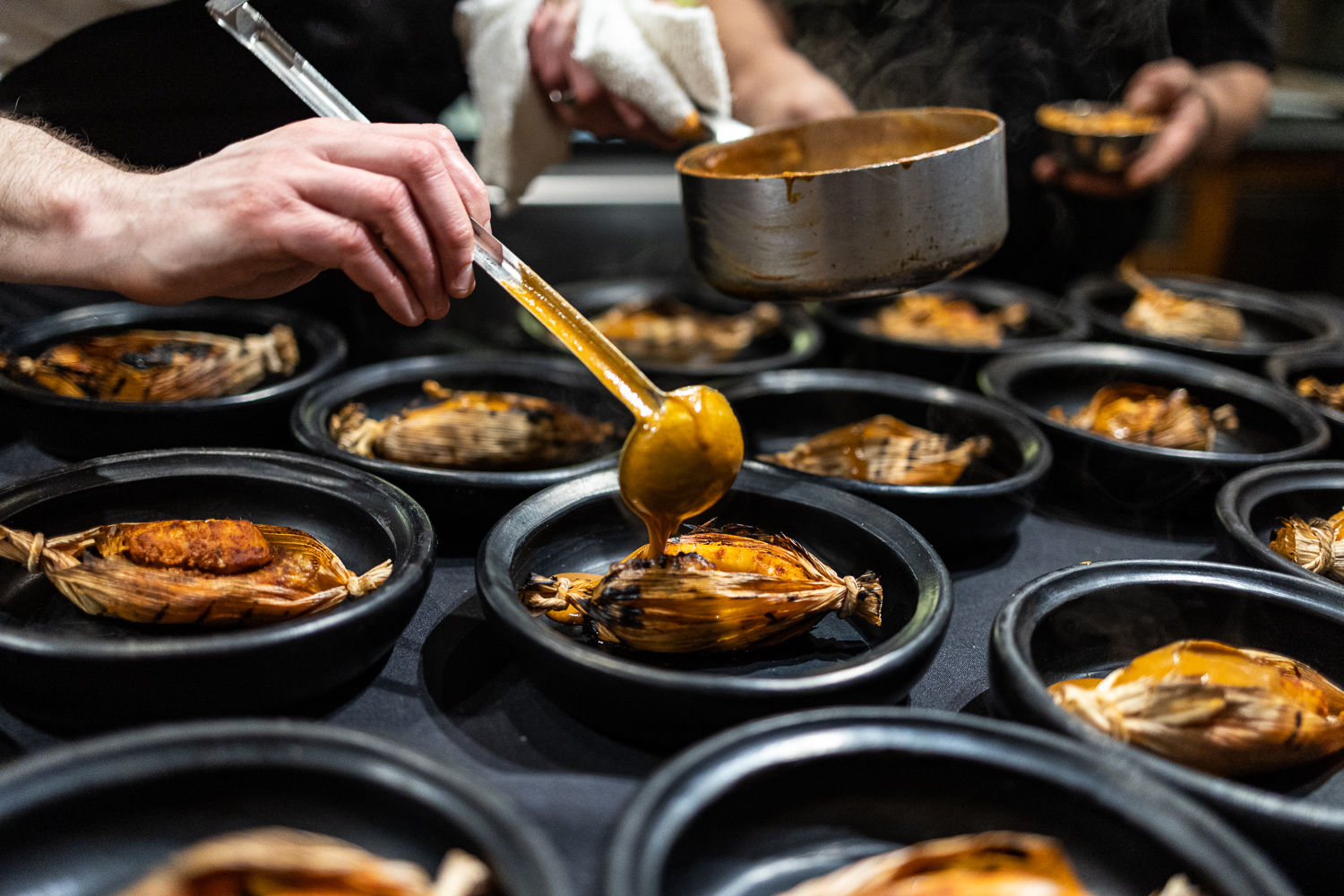 Mextlapique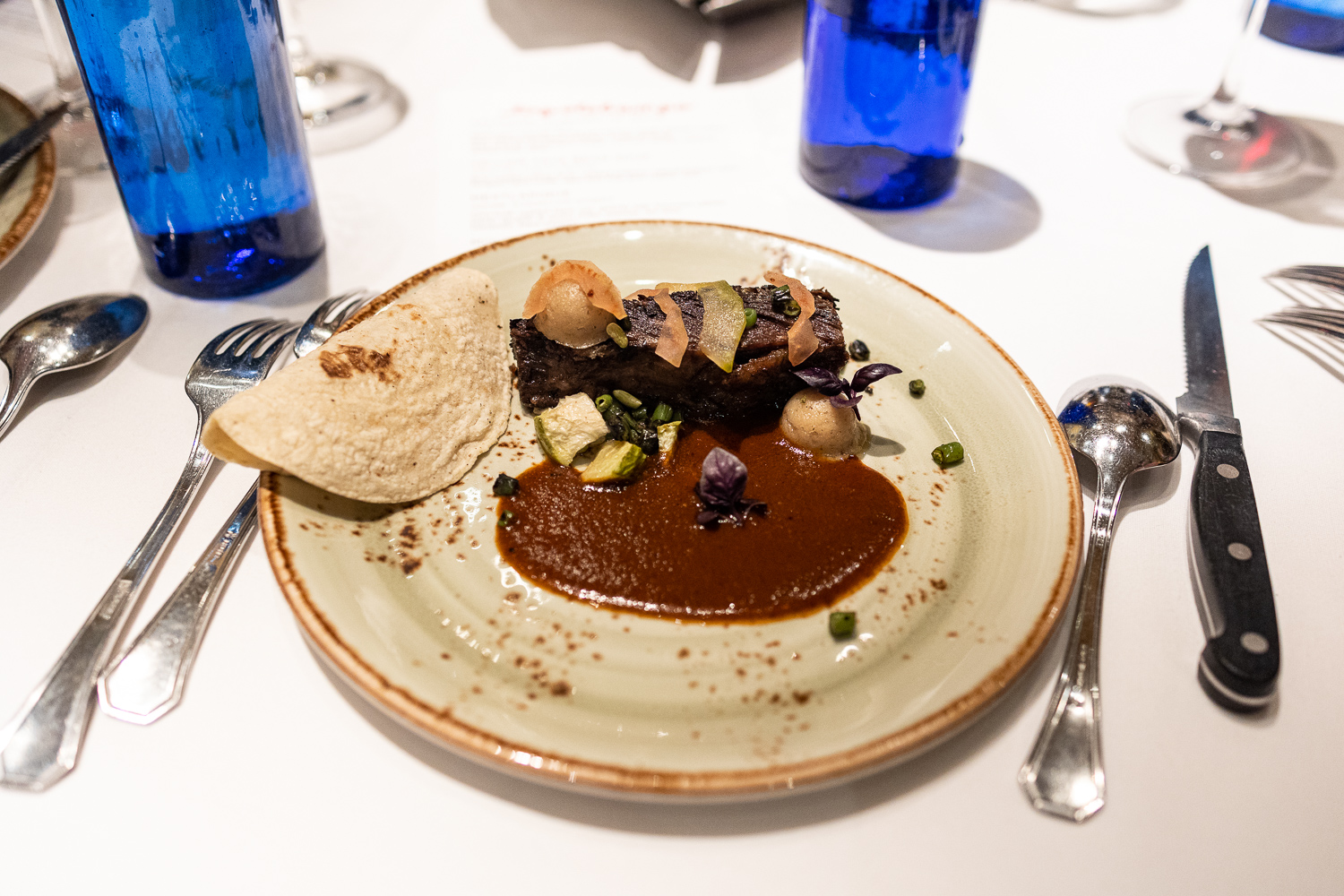 Mole De Olla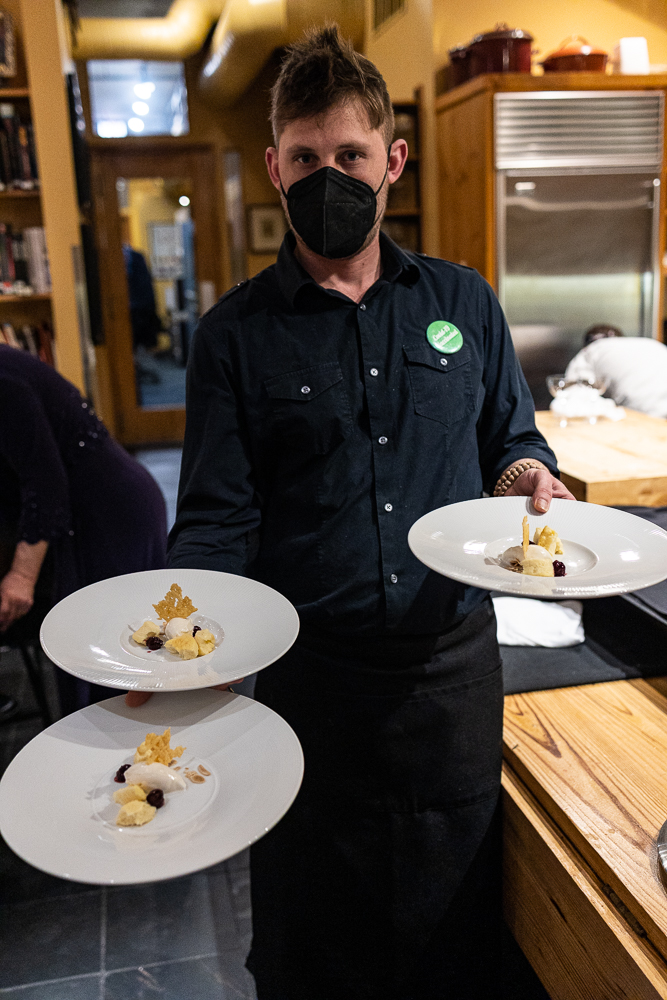 Edam, Cherries, Sour Cream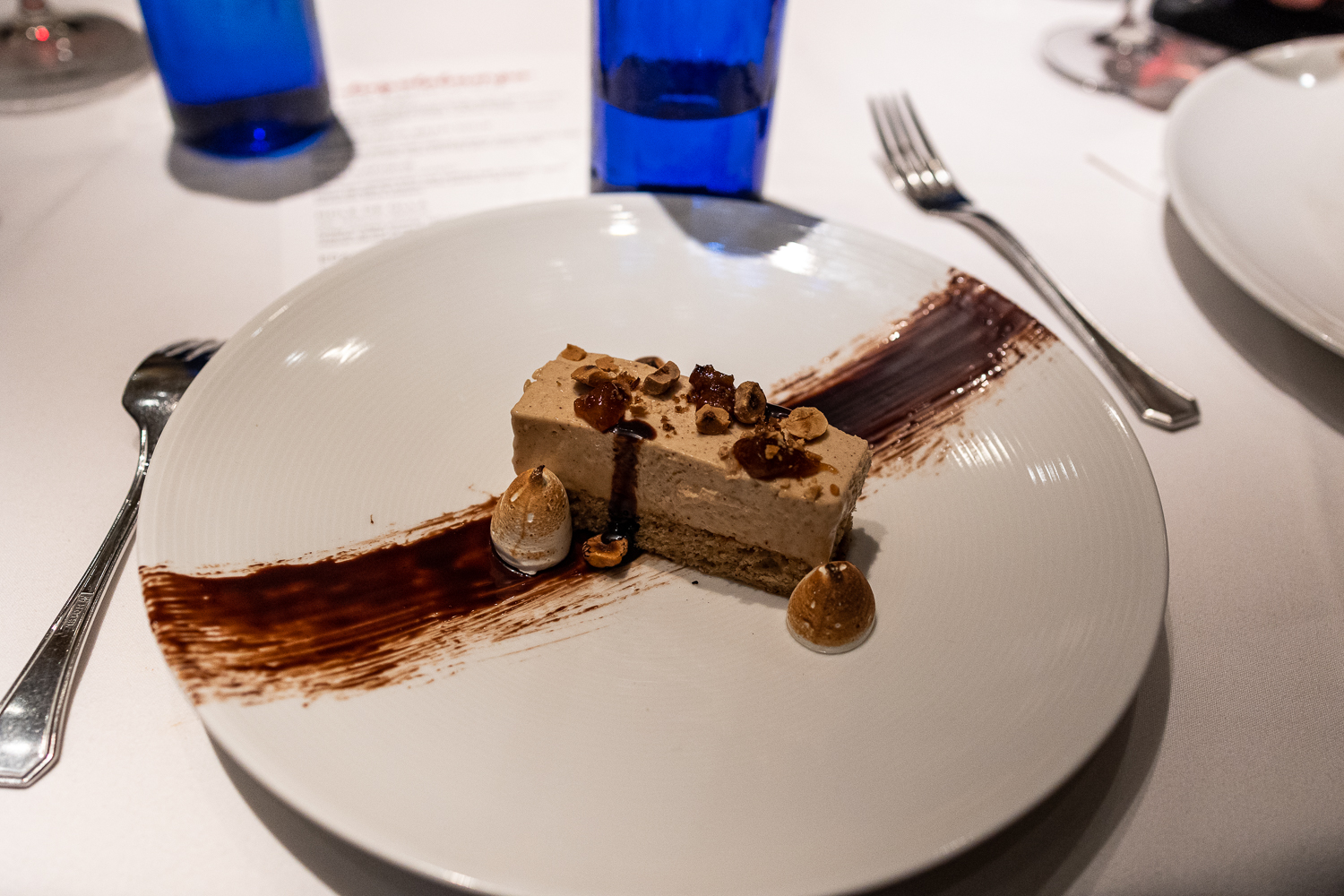 Guava Mousse Cake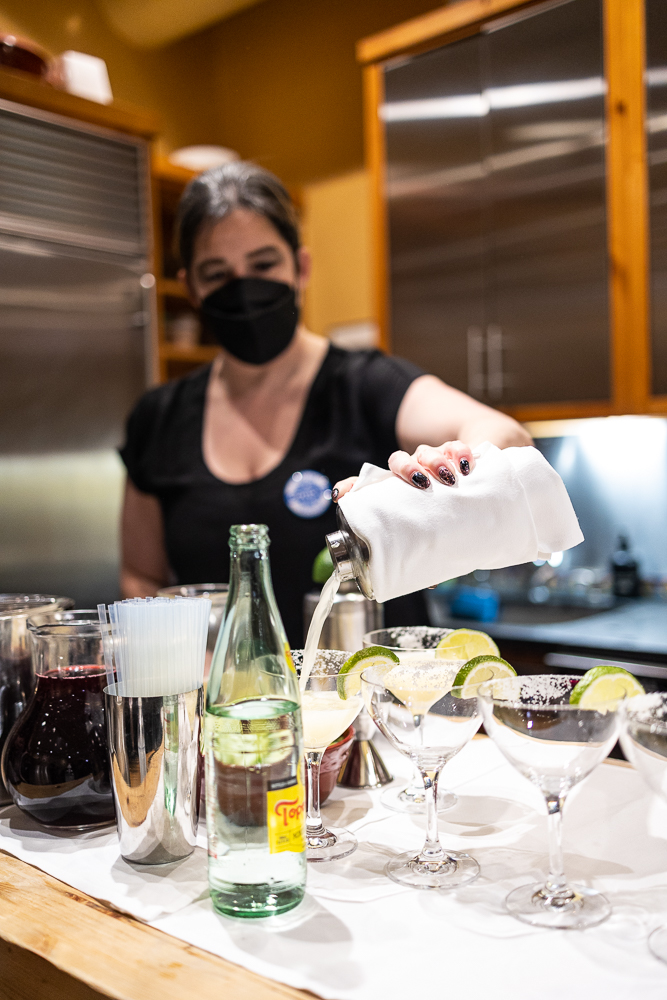 Guests could enjoy cocktails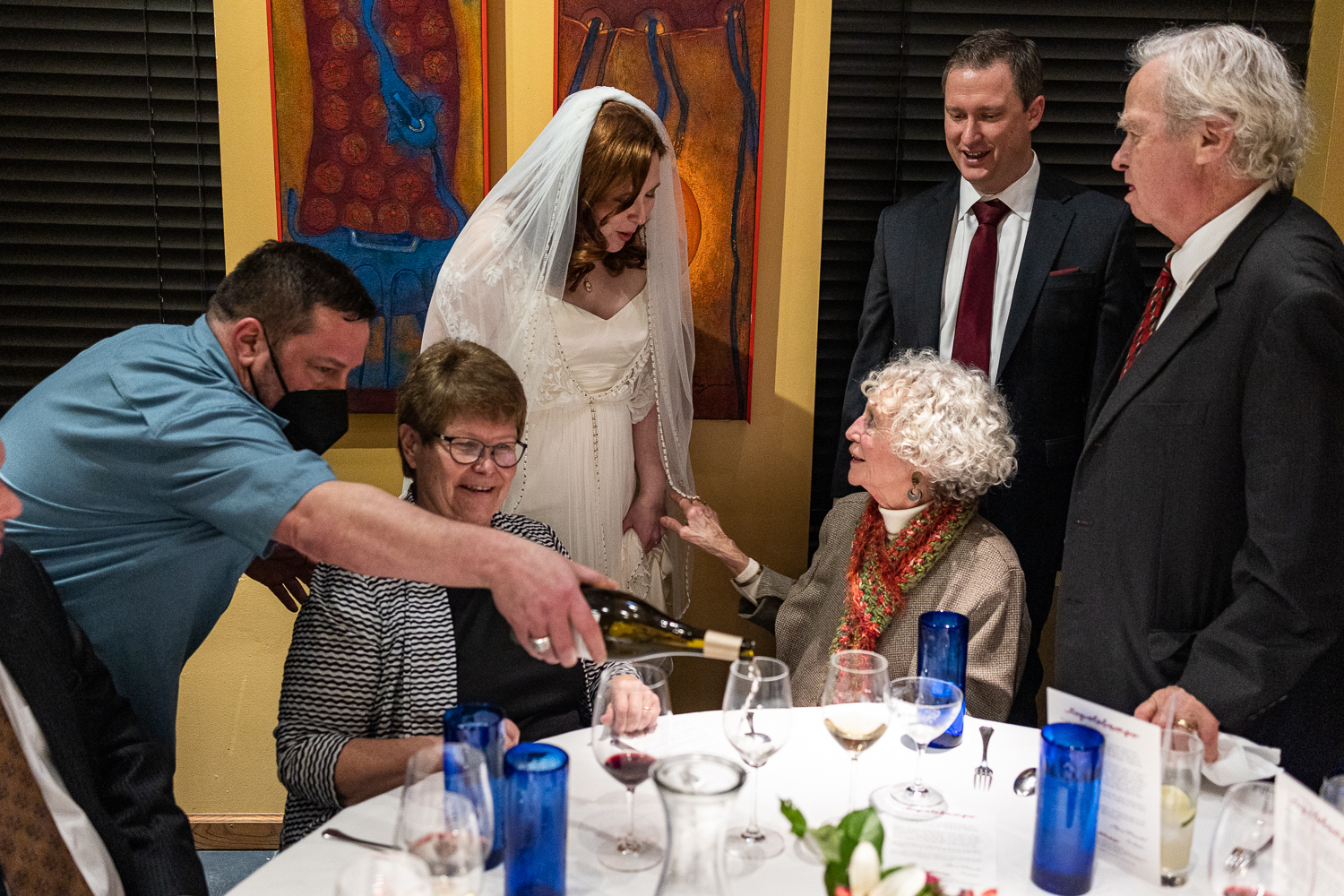 And of course, wine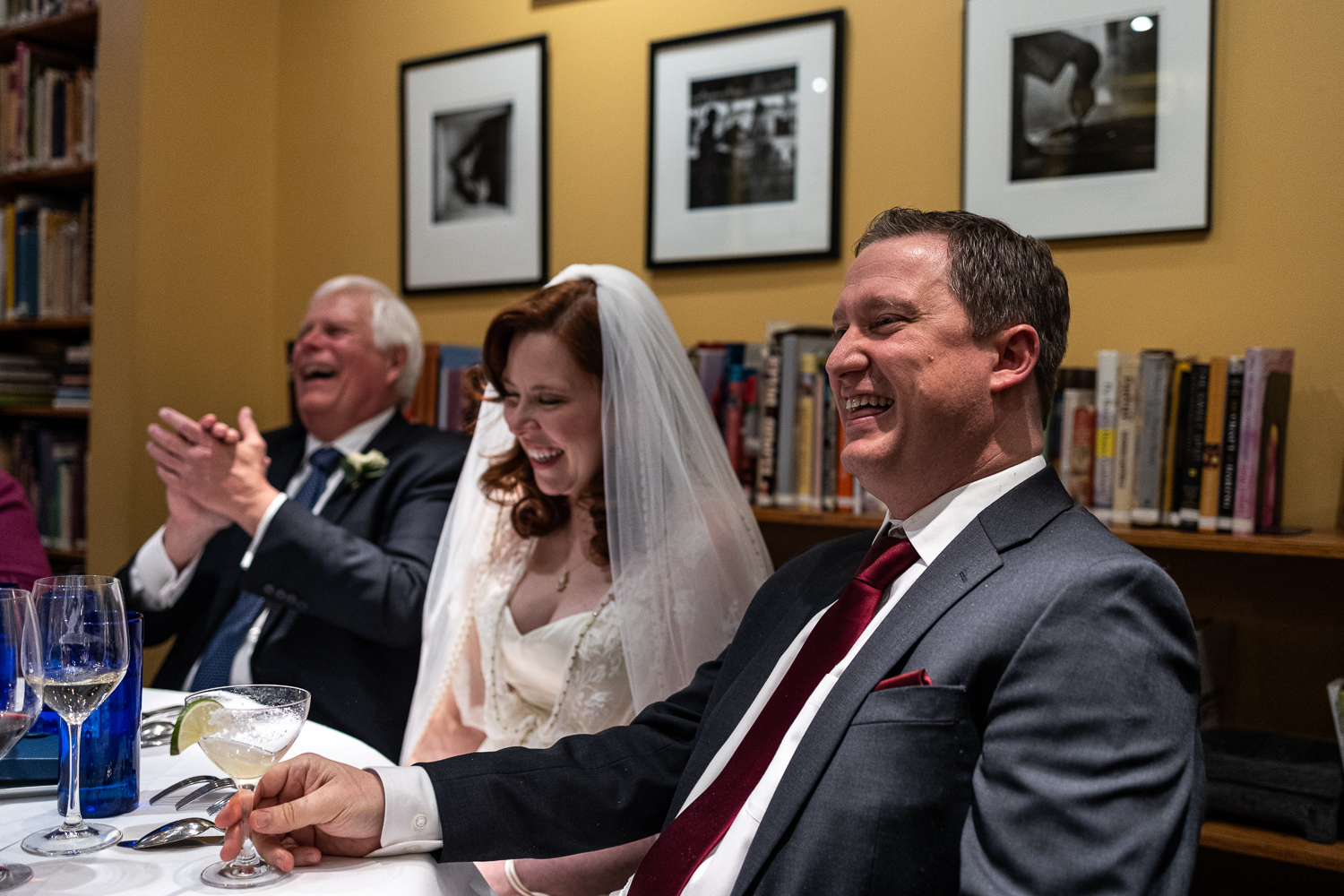 The jovial scene above is because our youngest daughter and Matron of Honor, Kara, gave a speech, followed by Best Man Sam, brother of the groom.  They both did a marvelous job and had the guests in stitches.  Wish you could have heard them.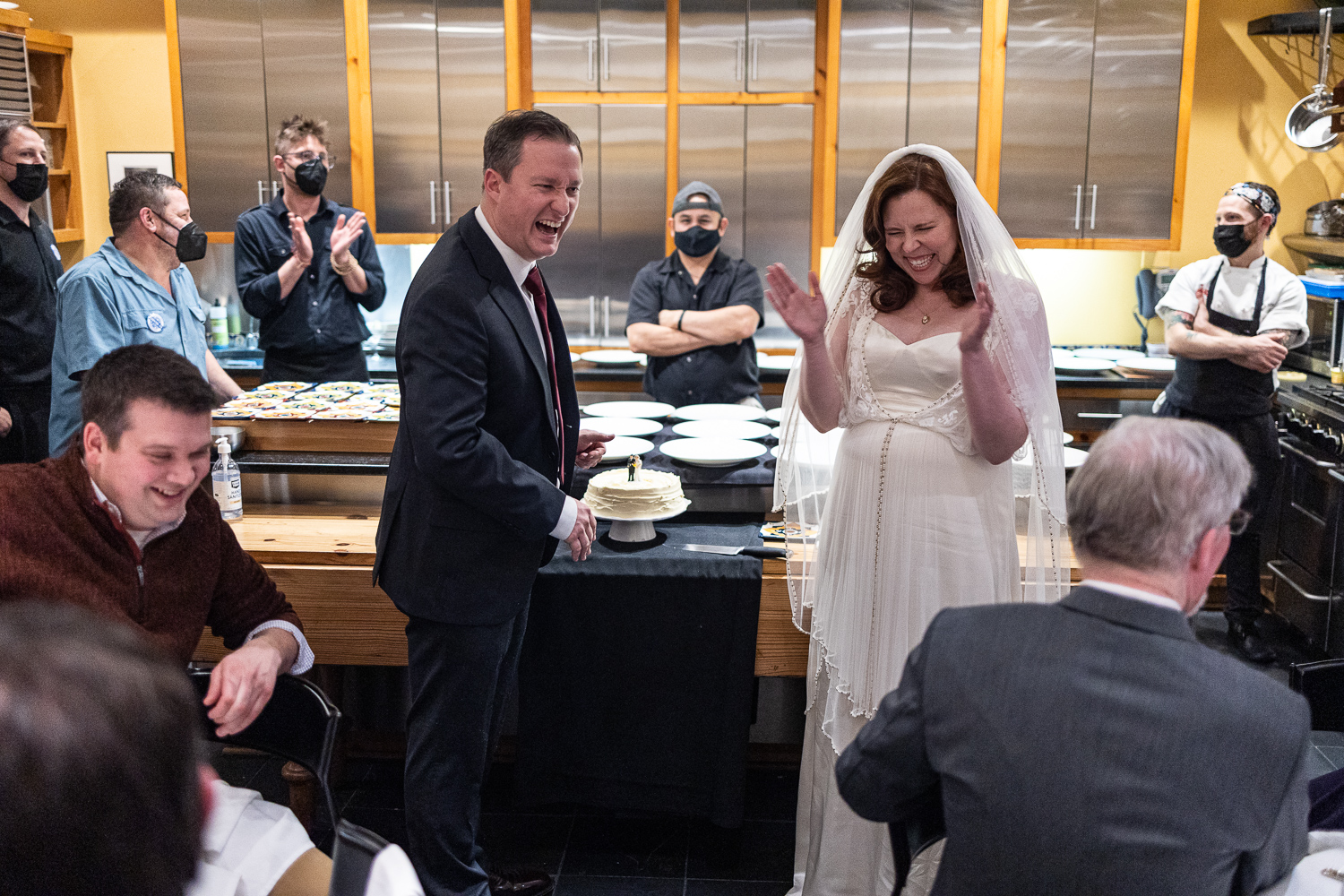 As if the night hadn't already been the best ever, there was actually one more surprise for everyone, even the parents.  What everyone did know was that Kristina and Joe were expecting a baby.  They wanted the gender to be a surprise, even for themselves.  Well,  that all changed.  Kristina and Joe went up by the kitchen to perform the traditional show of cutting the first piece of cake together.  Just as the knife hit the frosting they paused, looked out at their guests, and said, "Wait.  This isn't a regular wedding cake, it's a gender reveal wedding cake!!  Let me tell you, the place went up for grabs.  Everyone was cheering, clapping, and grandparents were crying happy and excited tears!  We didn't think the room would ever calm down.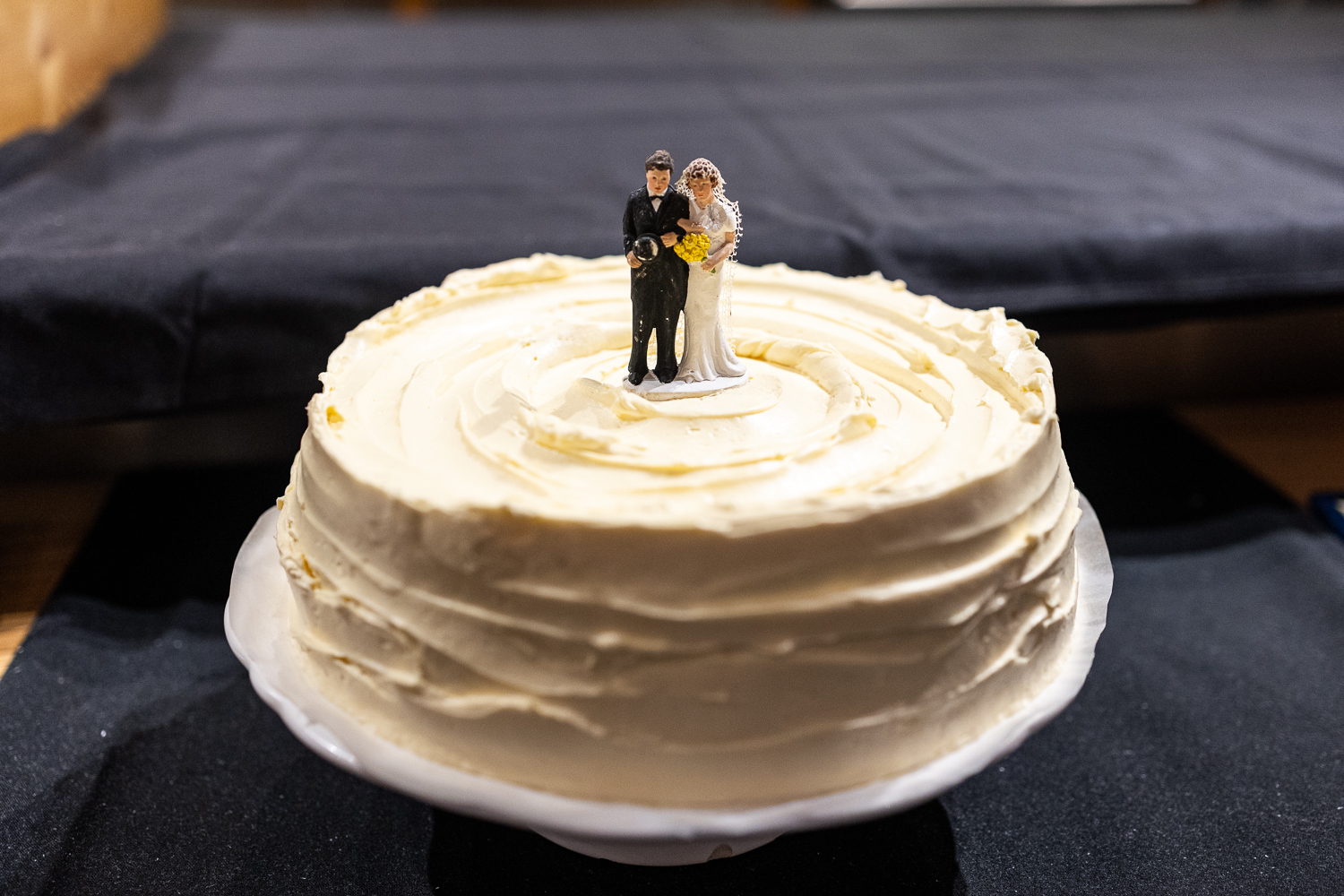 When it finally eased up a bit, Kristina and Joe asked their mothers to come up and cut the cake instead of them.  The room went silent as Joe's mom, Lou, cut one side of the cake, and I cut the other… to reveal…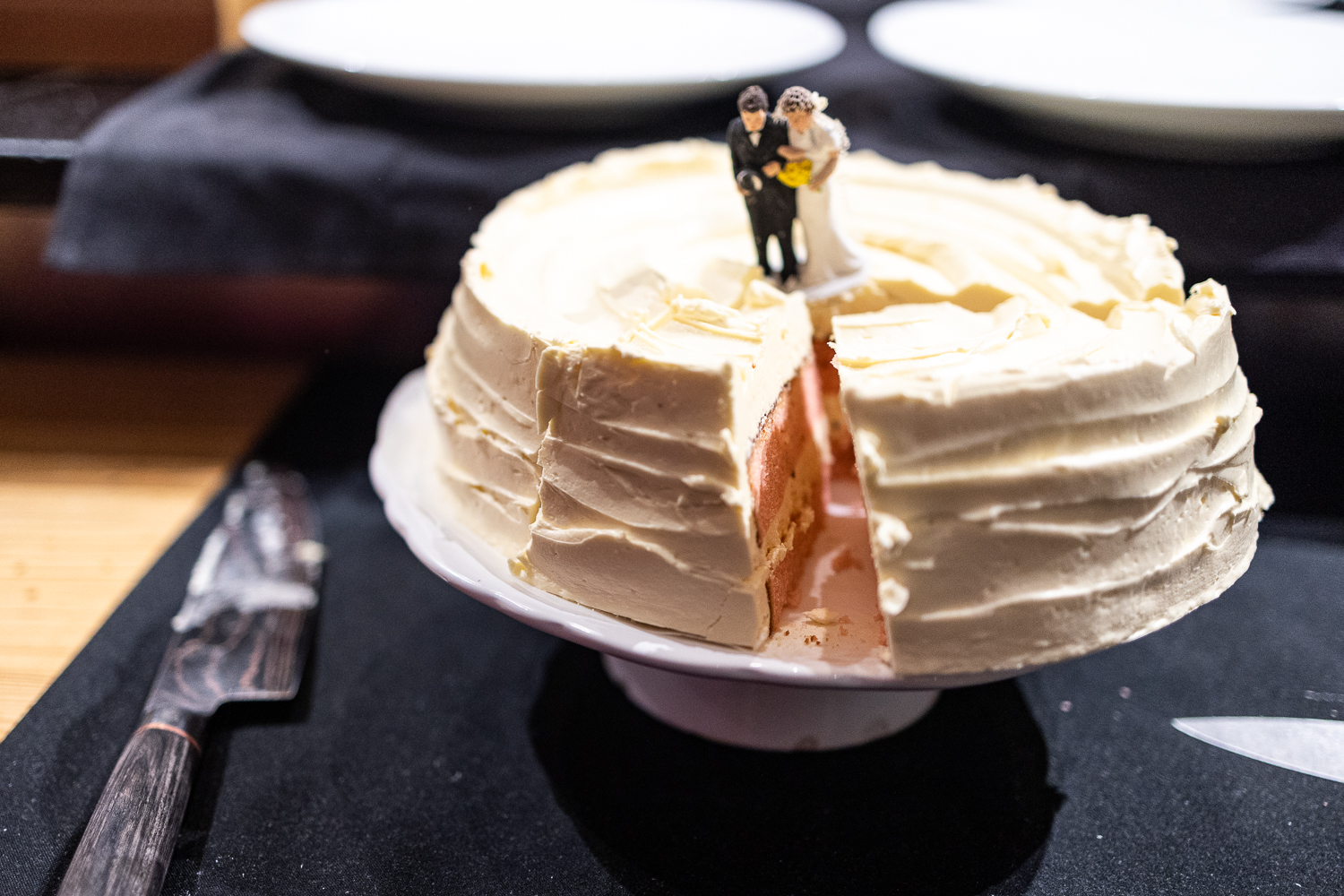 PINK!!!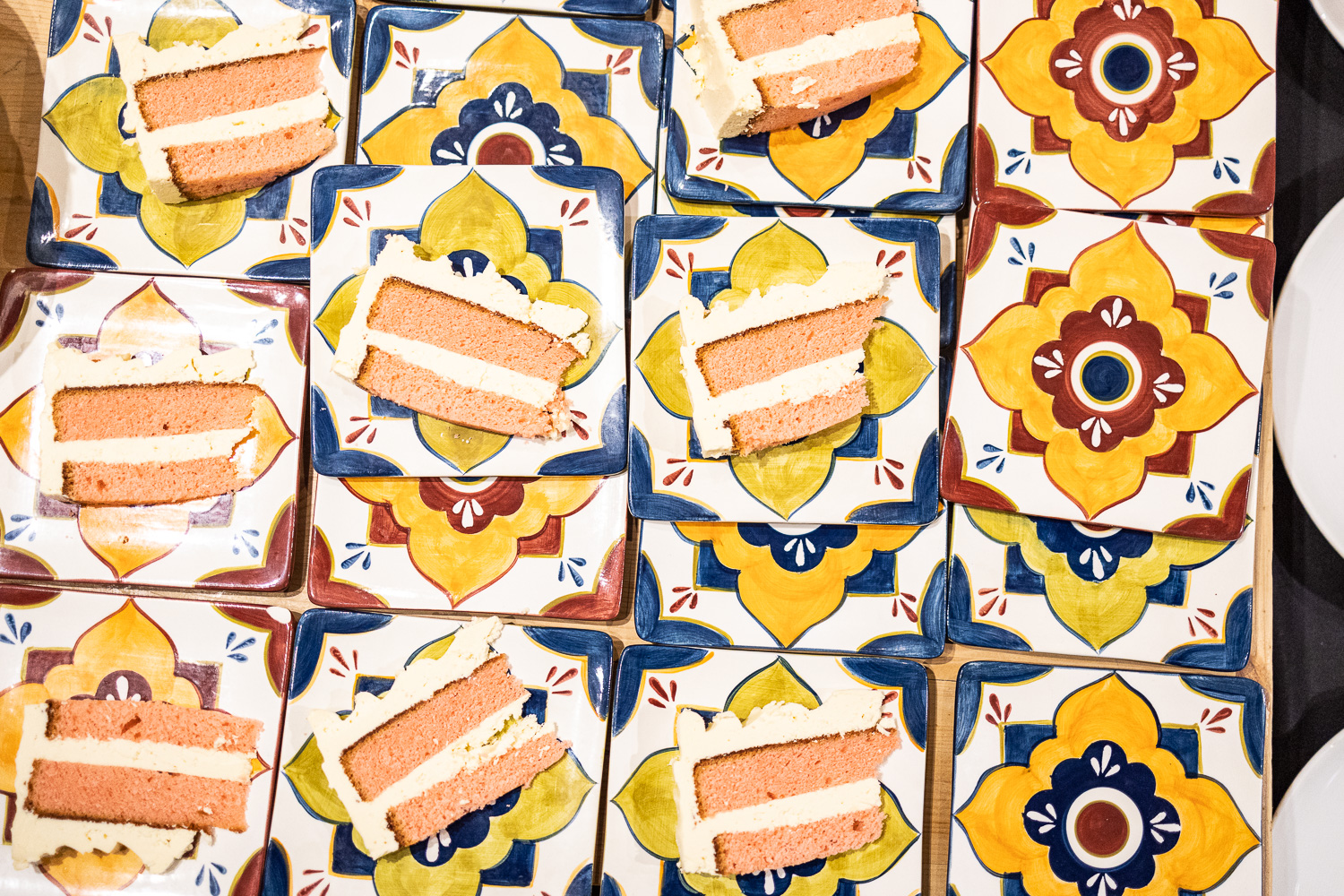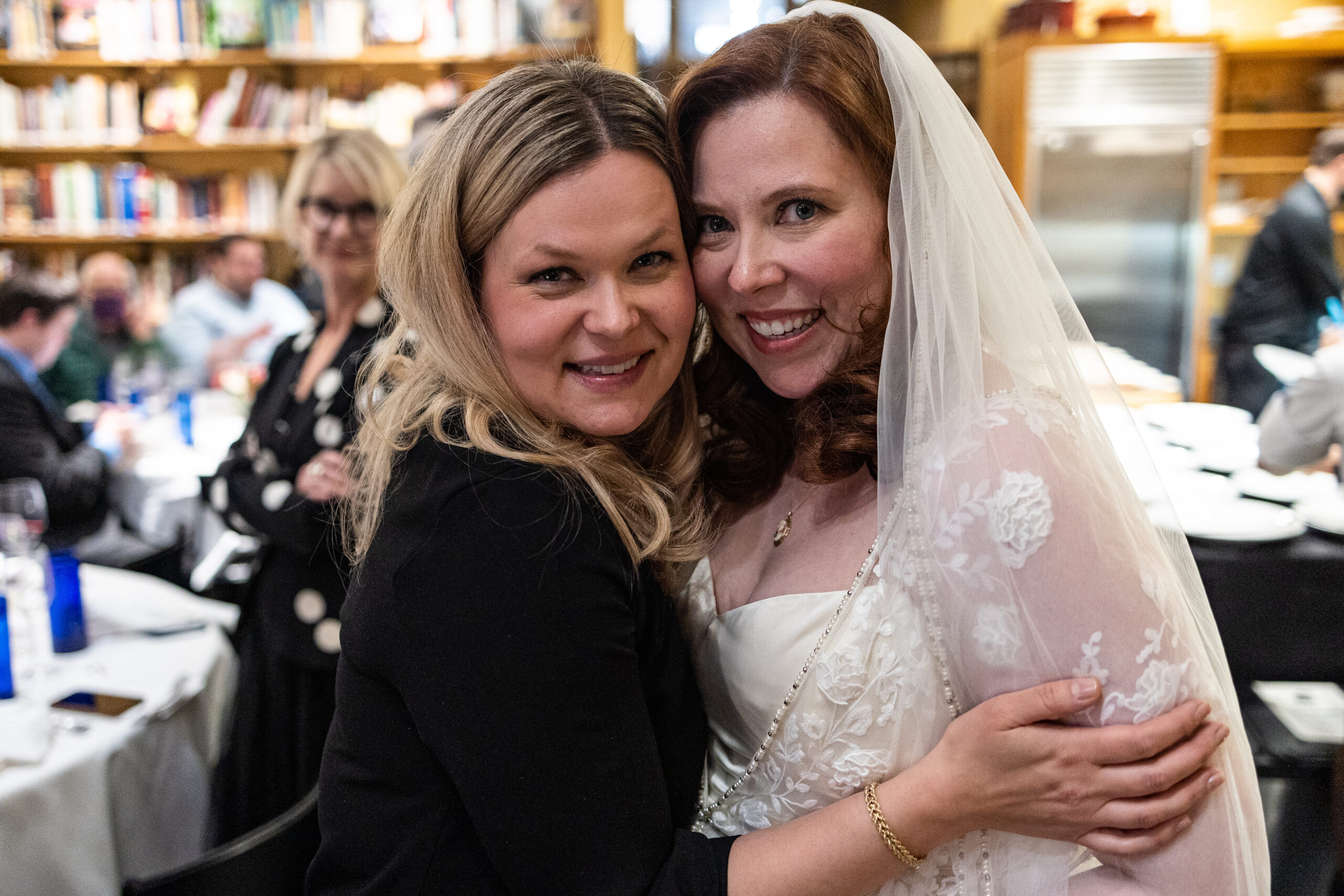 There were so many hugs going on, I wouldn't have space to post them all.  Happy sisters.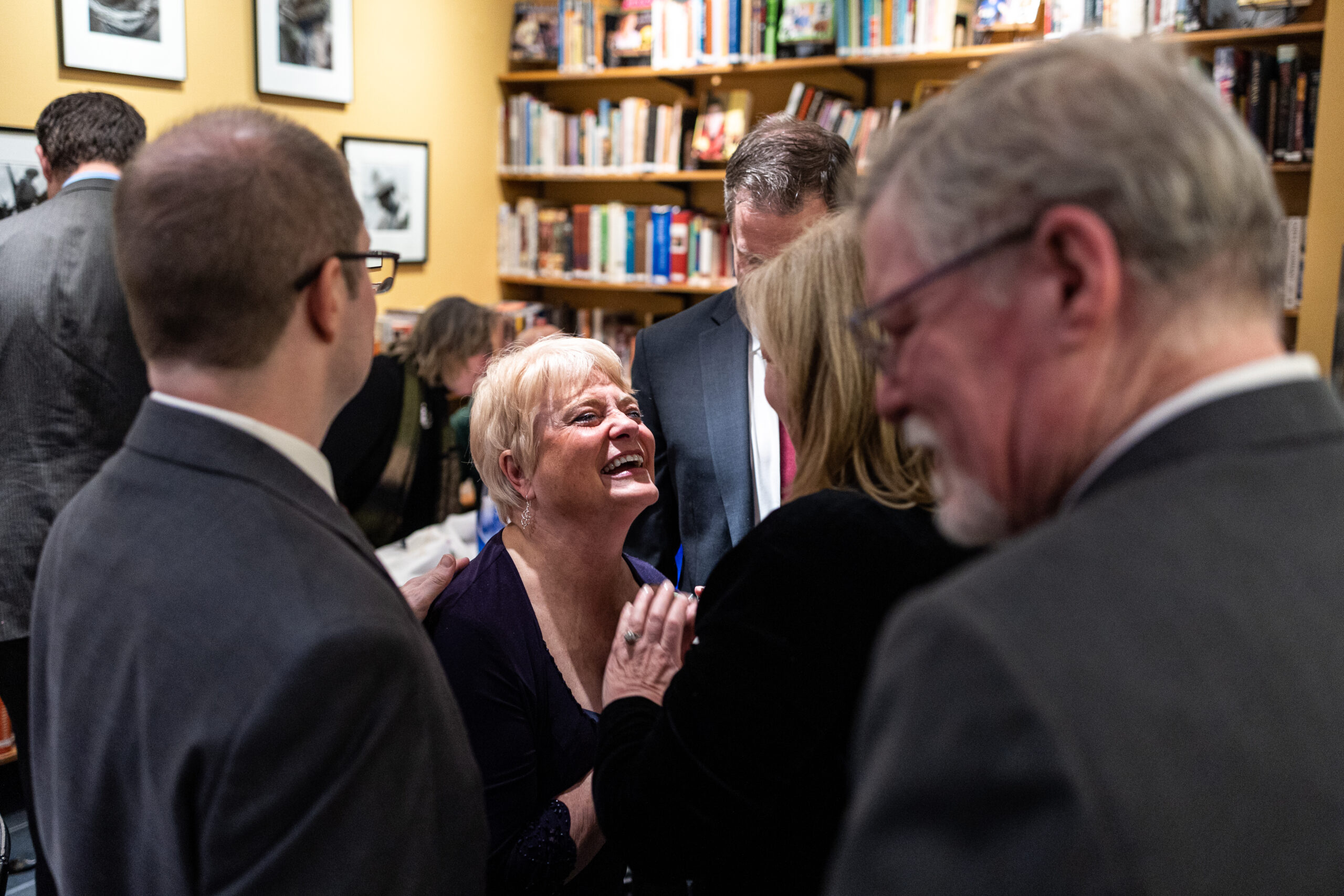 Joe's mom Lou couldn't stop smiling!
I didn't think that room would ever calm down.  This baby will be our fourth granddaughter, but for Joe's parents it was their first grandchild, and after two sons they were so thrilled to have a granddaughter.
So much has happened since the wedding and reception last January but all that will be in future happy blogs.
Life is good.
Beyond good.