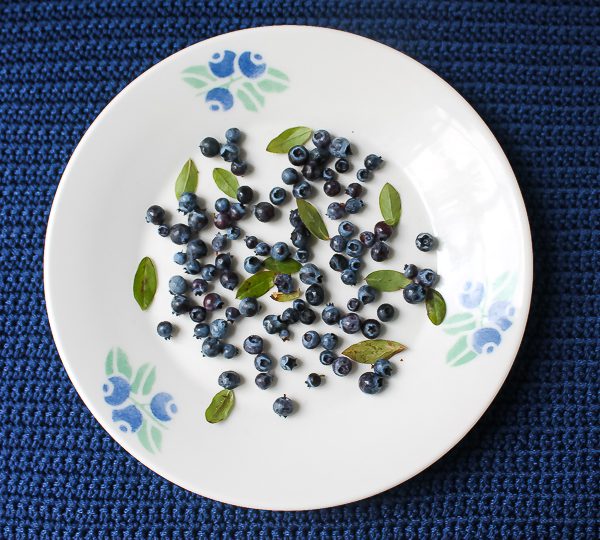 Last weekend my husband Bill along with his nephews and cousins, went foraging for wild blueberries in the Upper Peninsula of Michigan.  Keeping an eye out for bears because they love blueberries, they managed to find bushes of the very tiny and beautiful berries.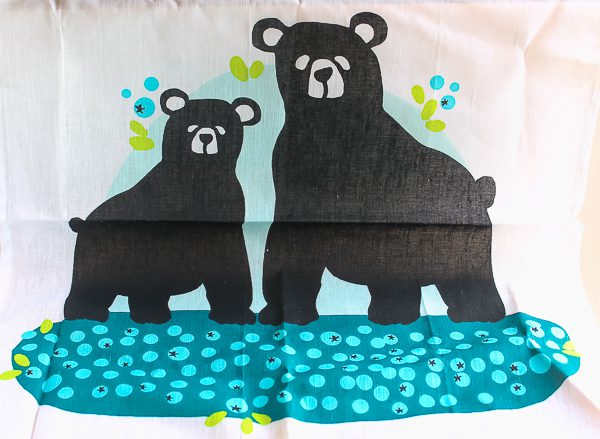 Speaking of bears and blueberries, I just had to show you the cute tea towel I have from Finland.
I asked Bill to bring back a few with branches because they are so delicate and pretty.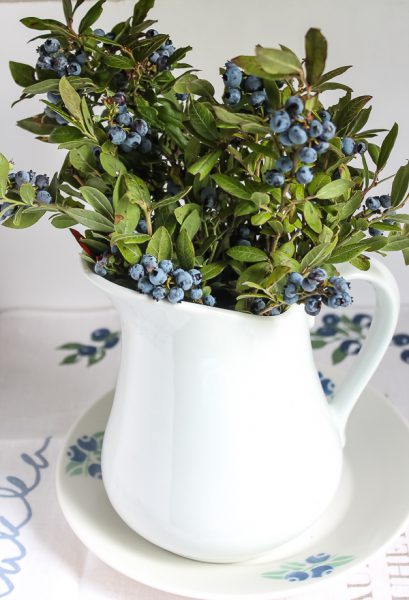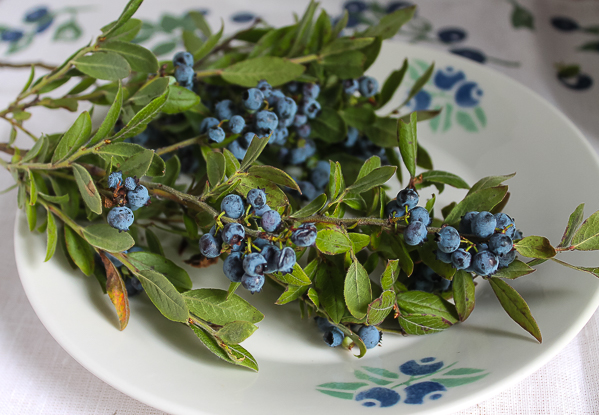 Just a few weeks ago, daughter Kristina was in Finland and went out into the woods also in search of wild berries.  Finland has so many varieties of wild berries, it's mind-boggling!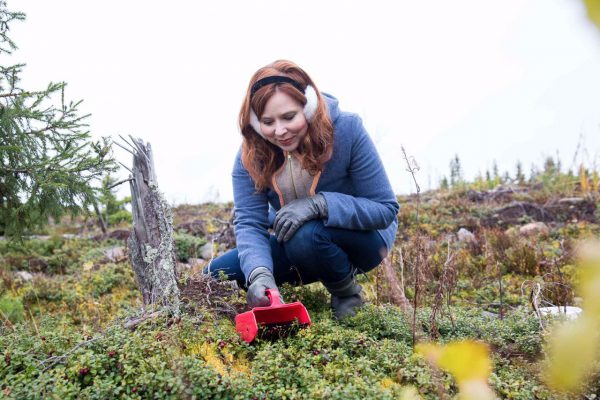 The wild blueberries are only about 1/4 of the size of the big ones found in grocery stores.  And the flavor – oh my!  I decided to start making one of Bill's favorites, blueberry muffins.  This weekend I'm going to start on my "Upper Michigan Wild Blueberry Jam."  I'll post those photos and recipe soon, but for now it's muffin time!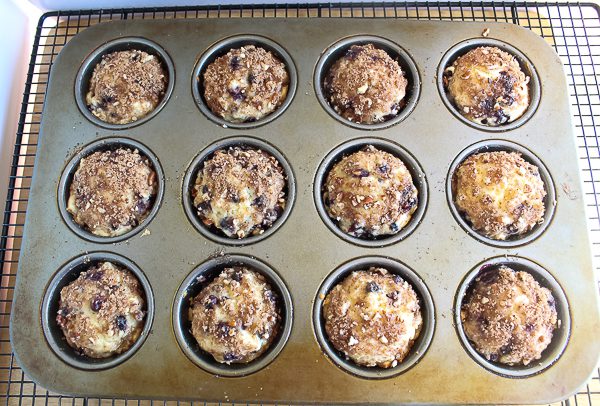 The muffins can be baked in standard size muffin tins and will make 24 muffins.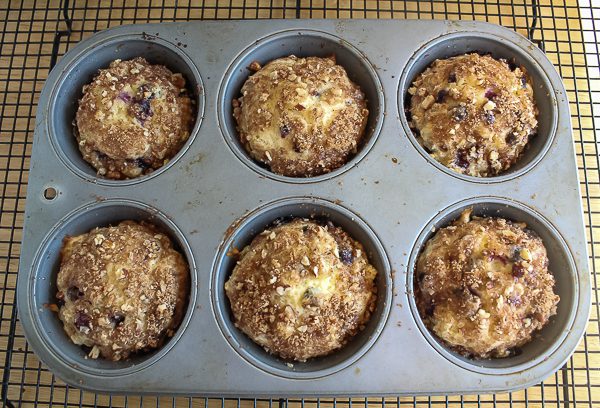 Or if you like the jumbo size like these, the recipe will make 12  big muffins.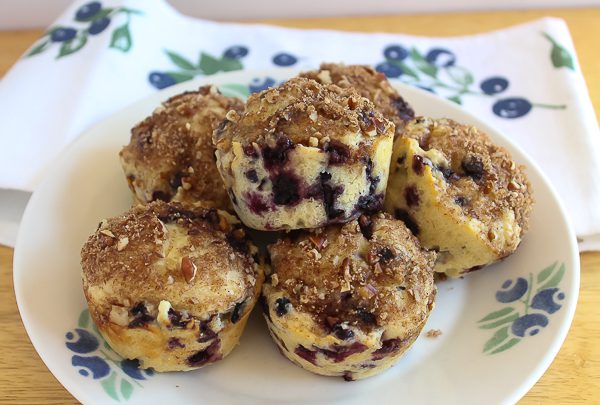 I prefer the standard size myself.  They are so good served warm out of the oven with a little butter to spread on them.  Each bite has so many berries!  Hope you can find wild blueberries and try them for yourself.  Or regular berries are fine too, and you won't have to worry about meeting up with a bear.

Upper Michigan Wild Blueberry Streusel Muffins
Ingredients
Muffins:
3-1/2 cups all-purpose flour
½ cup granulated white sugar
4 teaspoons baking powder
1 teaspoon table salt
4 eggs
1 cup buttermilk
½ cup sour cream
½ cup unsalted butter, melted and cooled slightly
1 teaspoon vanilla extract
2 cups wild blueberries (regular fresh blueberries can be substituted)
Streusel Topping:
¼ cup packed light brown sugar
¼ cup finely chopped pecans
½ teaspoon ground cinnamon
Instructions
Heat oven to 350 degrees. Grease 24 muffin cups, set aside.
For muffins: Mix together flour, sugar, baking powder, and salt in a large mixing bowl; set aside.
For streusel topping: Mix all topping ingredients together until blended; set aside.
In bowl of electric mixer, beat together eggs, buttermilk, sour cream, melted butter, and vanilla until smooth. Make a well in the center of the flour mixture and pour in buttermilk mixture. Stir until almost blended. Gently stir in blueberries just until blended. Do not overmix.
Spoon muffin batter evenly into prepared muffin tins. Sprinkle each evenly with the streusel topping.
Bake for about 15-20 minutes or until a tester comes out clean when inserted into the enter of a muffin and tops will spring back. Makes 24 standard size muffins.