There's nothing like mother-daughter fun.  This past weekend my husband Bill was out-of-town so Kristina and I had the house to ourselves.  It started out the minute Kristina's plane landed.  She was on a mission to find new props for an upcoming photo shoot.  Kristina loves interesting vintage items as well as everything modern, but for the moment needed some vintage tables and even old doors that could be used as the countertops for beautiful food and dishes.  She hit the jackpot.  All day long.
First was this vintage drop table.  Kristina didn't like the color so she stopped and bought some paint and got to work.  The result is stunning, and she already has some Finnish dish ware that will look perfect to display.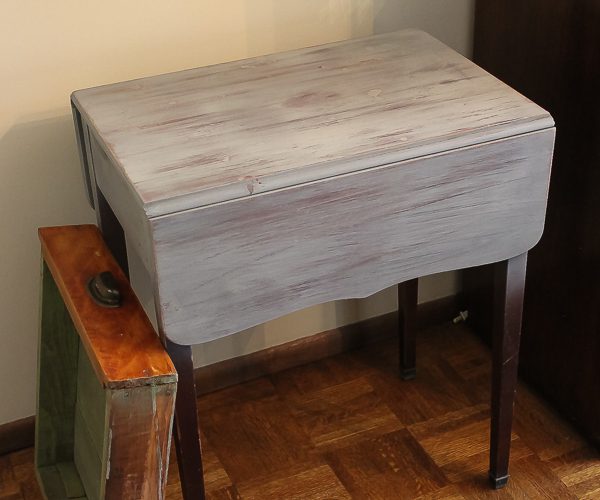 After finishing this one in less than an hour, it was out the door again to find more.  All these need some touch-ups but they were colors she liked, and she only uses the top sections for photos.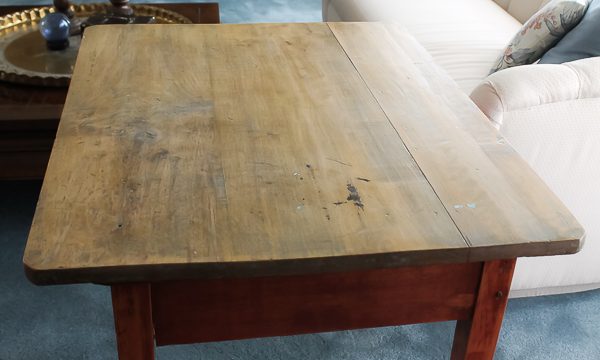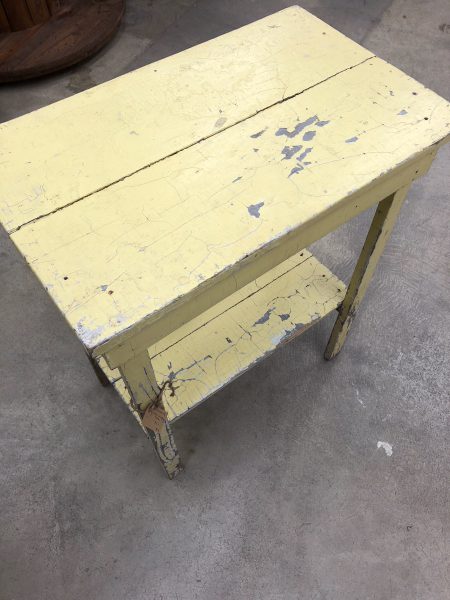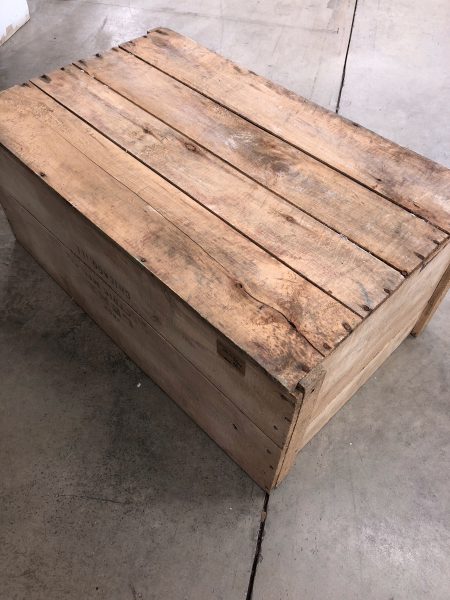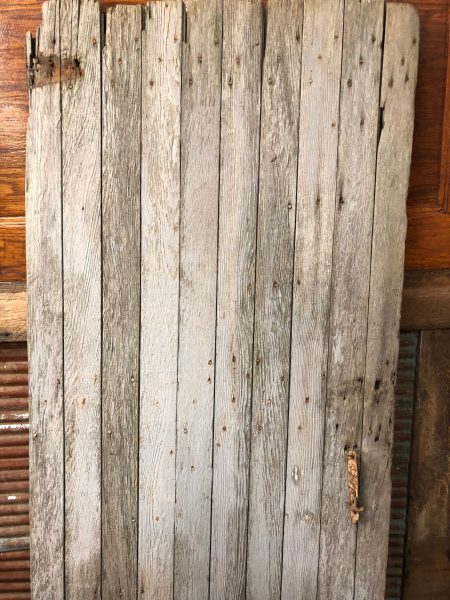 This door might be Kristina's favorite, to lay across a large table.
Kristina can't go anywhere without finding something for her little niece, Virginia Rose.  Here is her latest find, a darling chair perfect for a toddler.  She loves chairs, and might find this one more her size!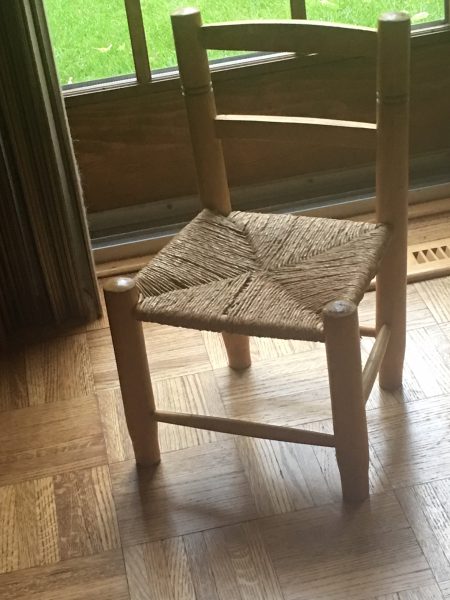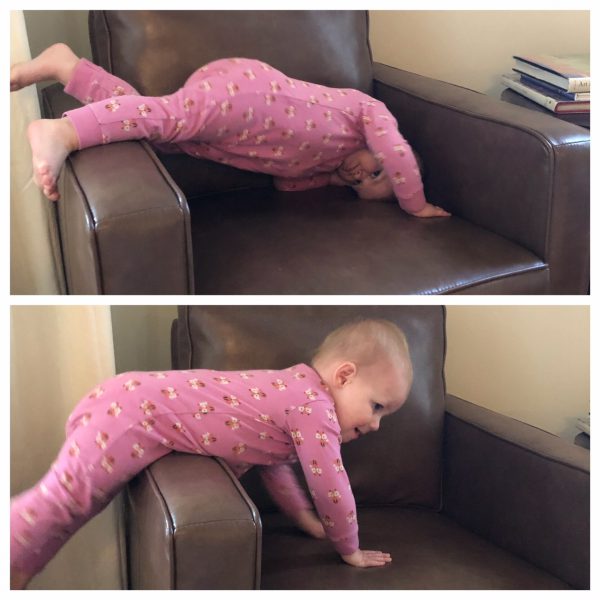 Speaking of Virginia Rose, when the shopping was done for the day, there was a surprise in the mailbox for her.  One of my very sweet friends made something special.  Patrice Hurd is multi-talented, one being a master seamstress.  She made Virginia Rose this apron, and also made a matching one for another friend's  granddaughter, except in another color.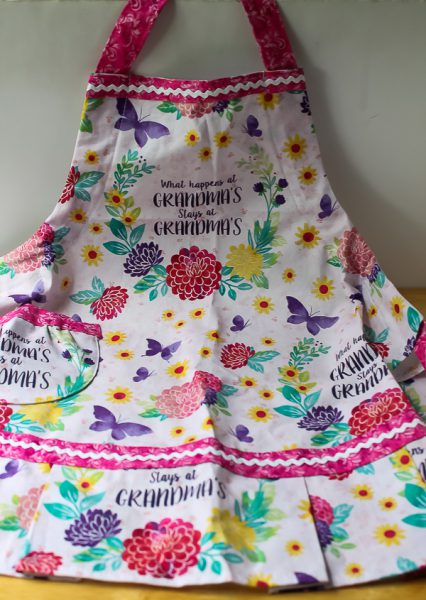 How adorable is this?  Patrice knows that I will start teaching Virginia Rose the way around a kitchen and now she has her own apron!  I love this so much.  Be sure and check out Patrice's Instagram page called oreminersdaughter where you will see all her other magnificent creations and great recipe ideas too.  Yes, she is also a prize-winning cook.  Thank you, Patrice.  You have the biggest heart.  Oh, and don't forget this-  I posted this before but here she is again.  Meet "Helmi," the little Finnish elf that Patrice made for The Culinary Cellar.  Helmi sits right next to my computer screen where I see her everyday, smiling at me.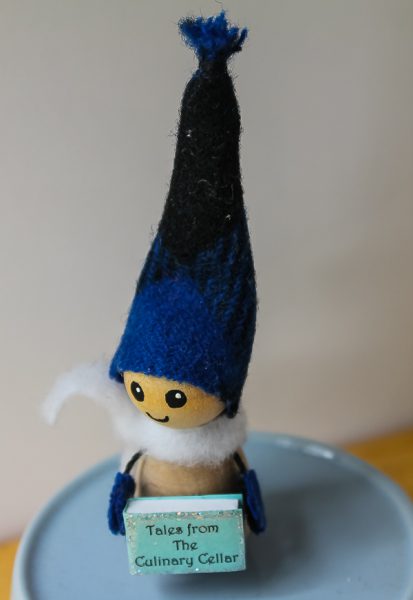 After admiring the apron, Kristina and I got busy unloading boxes of Iittla, a Finnish company that makes gorgeous glassware and kitchen items.  They sent Kristina three boxes of items for the photo shoot.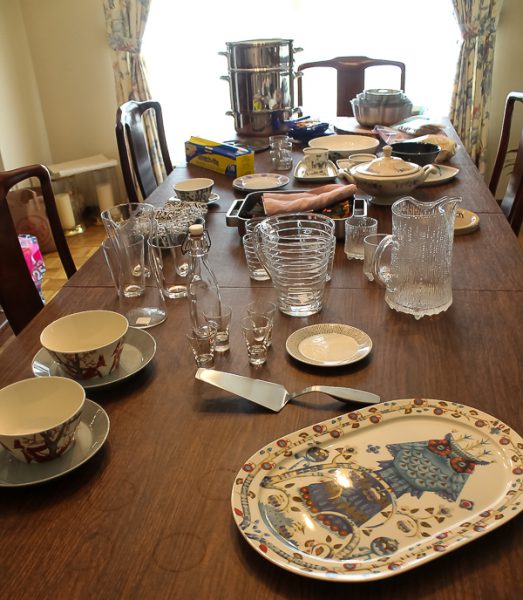 Do you see the tall silver item at the end of the table?  It's an amazing juice steamer from a Finnish company called Mehu-Liisa.  Kristina made a mixed berry juice and a rhubarb juice (my favorite!)  Best juices I have ever tasted!  This juice steamer is a staple in many Finnish households.  Finland has almost every berry you can think of, and if they aren't made into desserts, they are steamed for juice.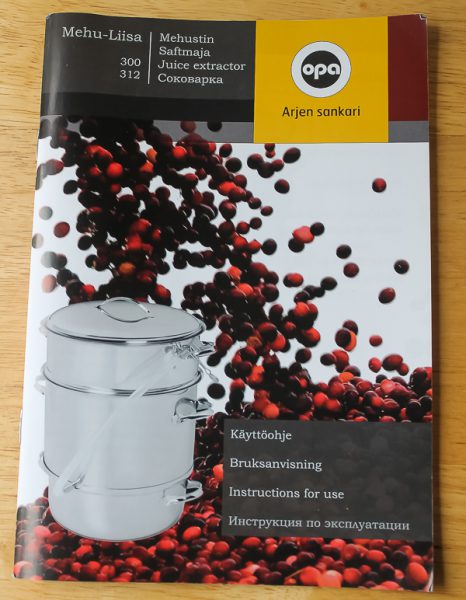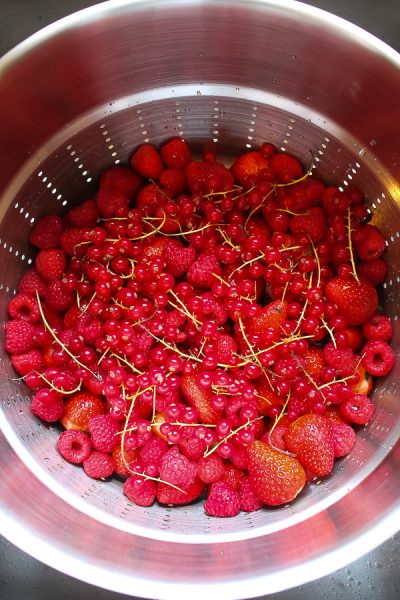 The start of the mixed berries to be steamed.
Kristina also did a lot of baking, all Finnish desserts.  Three kinds of cake, cookies, and a salmon casserole.  All fabulous with lots of butter, eggs, and cream!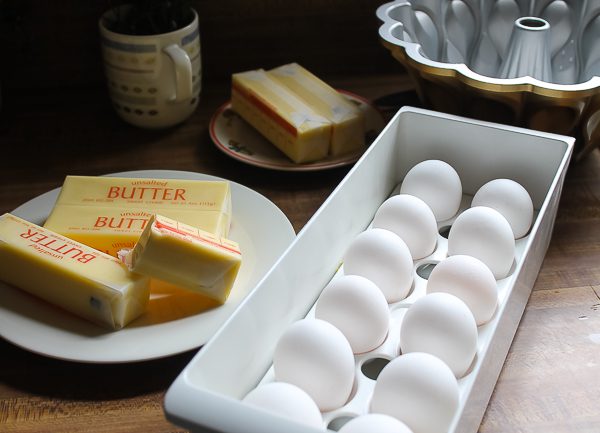 I forgot to mention a couple of items Kristina bought for me on her last trip to Finland a few weeks ago.  These smoking packets are perfect for salmon or other fish.  Just wrap up fish with herbs in the packet and pop in the oven.  There is a layer of cedar inside between the foil to give the fish a wonderful smoky flavor.  I can't wait to try these!  They can also be used on a grill, if desired.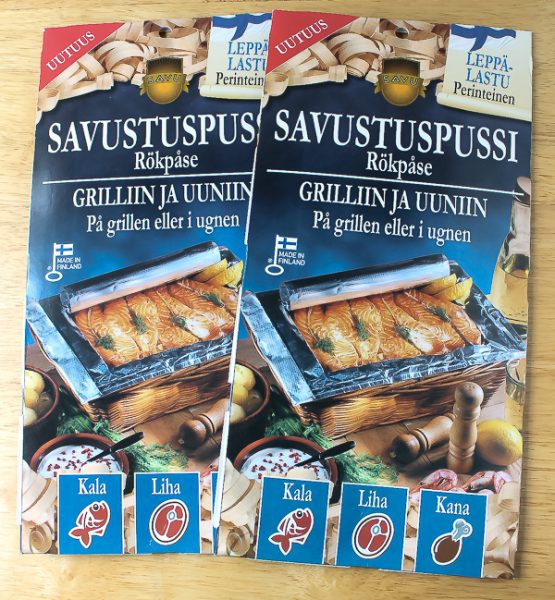 Here is another gift, and if you love handbags, prepare for this one.  There is a store in Helsinki called Marja Kurki, who makes one-of-a-kind handbags, scarves, clothing, and household items.  All stunning and special.  The beetle clasp is supposed to be a sign of good luck.  This leather bag is not very large, but perfect size for my needs with cool pockets and a cell phone holder.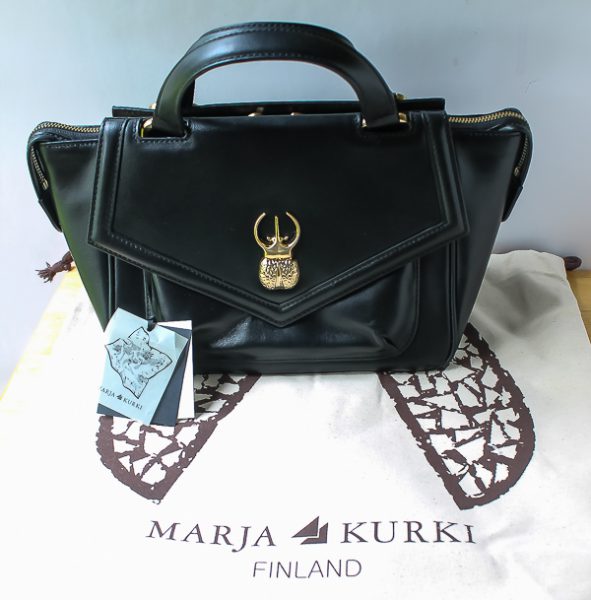 Last thing I need to mention is what Kristina and I always had in the background as we cooked and baked.  My beloved friend Elaine Wallace, who in addition to giving me her collection of 850 cookbooks, included among the cookbooks a 3-disc series of Julia Child's PBS series, The French Chef.  When the omelette show was on, I had to sit down and watch as I love eggs.  She demonstrated how to make an omelette in 20 seconds using no utensils, just the pan, which forms a perfect, fluffy omelette just by shaking and flipping the pan.  I'll never make an omelette any other way again.  She also held up two omelette cookbooks that I am going to search for.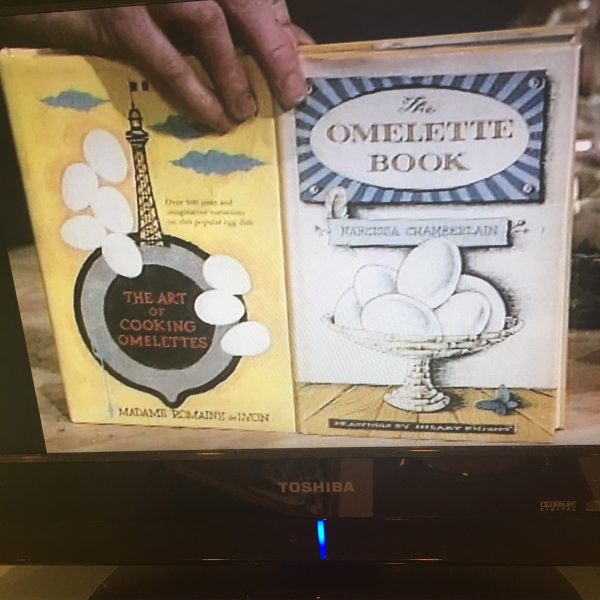 In several of the other shows, Julia's kitchen has a curtain in the background of some green Finnish Marimekko fabric.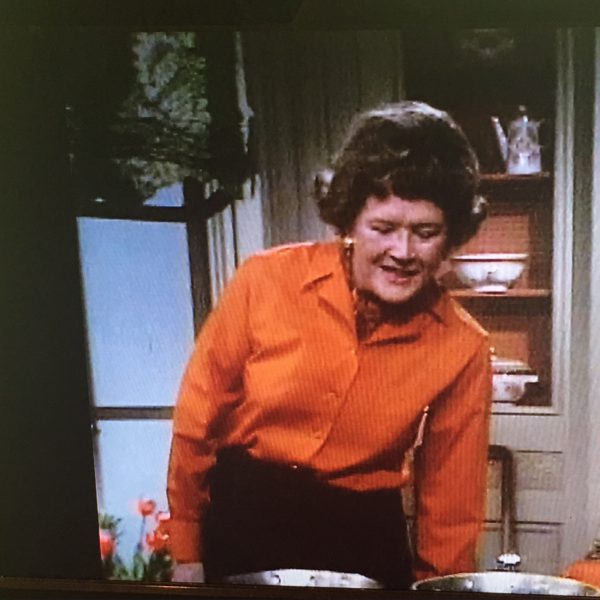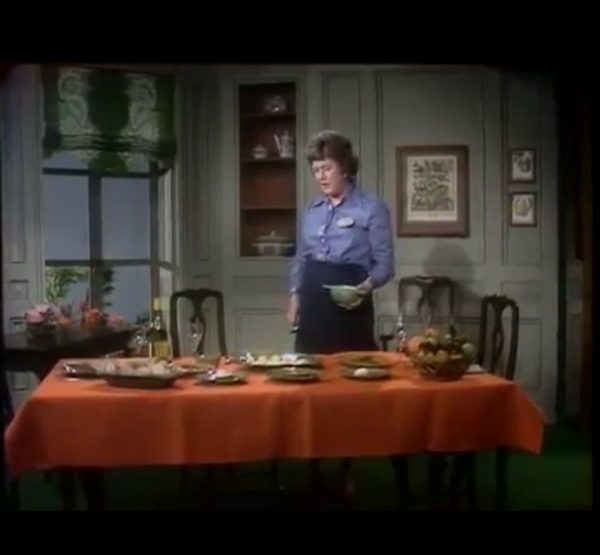 Kristina did some searching and managed to find a large piece of this vintage fabric from 1964.  It's even more beautiful in person when you see the entire piece.  I think we'll be seeing more of this fabric in future Kristina photos!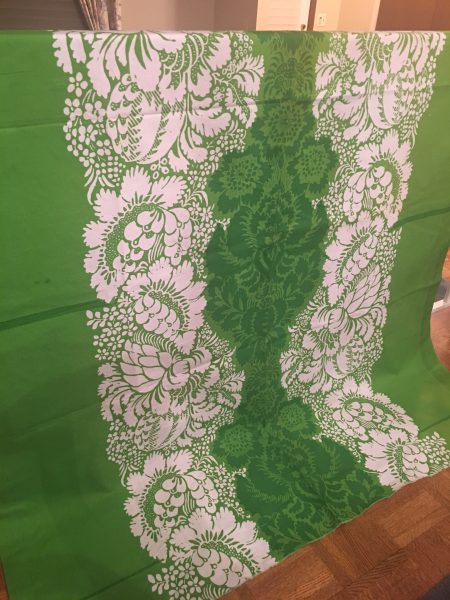 Kristina is now in the air, on her way back to New York City.  Maybe I'll try to make more steamed juice, watch more Julia, see if I can find those cookbooks, and try some new recipes.  It's more fun with Kristina here, but I still have Helmi next to me.