Tag Archives | Kristina Vanni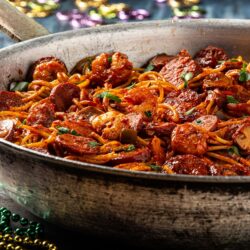 February 8, 2021
in
Award-Winning Chefs, Chefs, Cookbook awards, Cookbooks, Cooking Competitions, Cookware, Creole cooking, Culinary Cellar work, Culinary History, Culinary traditions, Festivals, Kitchenware and Gadgets, Prize-Winning Recipes, Rebuilding the Culinary Cellar, Recipes, Restaurants, Southern recipes, Spicy Foods, The Culinary Cellar, Travel
A prize-winning Creole Spaghetti Sauce served in a very, very special pan for Mardi Gras.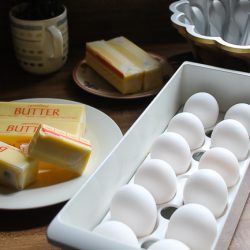 Cooking, baking, laughing, reading cookbooks, chatting, and watching Hallmark movies is my kind of fun with my girls. This weekend it was with my firstborn, Kristina.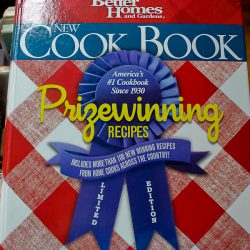 From a past contest, my daughter Kristina won a prize for her Rosemary-Scented Lemon Curd and Mascarpone Sandwich Cookies. One bite and you will know why.
Why I Started This Blog
I love cookbooks. I mean I really love them. I love to read them, treasure them, learn from them, and, of course, cook from them. To me, cookbooks take on a life all of their own. They are history, family, and memories. I have been collecting cookbooks and writing down treasured recipes of family, friends, and neighbors since about age twelve, which means I now own thousands of cookbooks, recipes, and clippings. Now I want to share them with you along with the many other culinary treasures of my cellar." - Debbie Vanni