I have received cookbooks from all over the country, but it is especially fun to meet a local reader who wants to donate books for the rebuilding of my Culinary Cellar library.  Anita H. from a nearby suburb was one of these kind souls. She generously gave me so many books it would be impossible to photograph each one separately, so take a look at these overflowing boxes.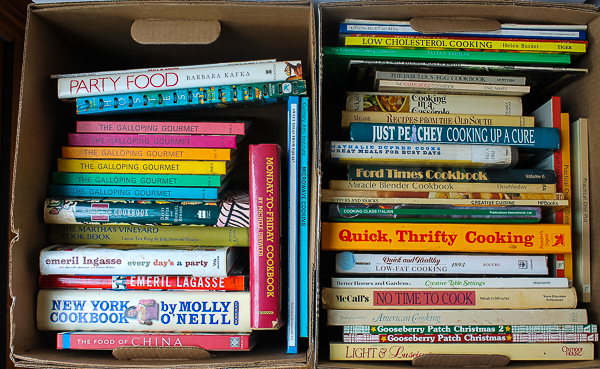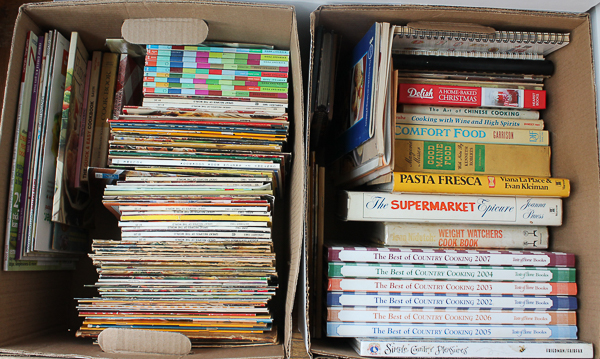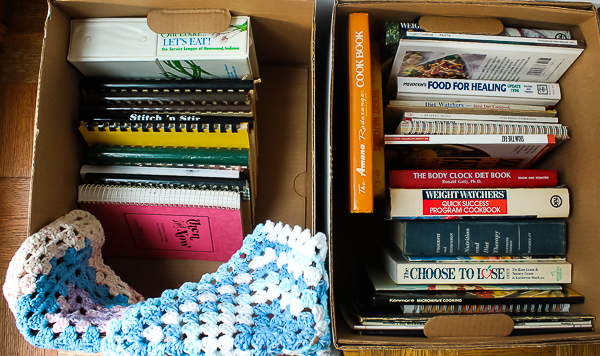 One of the vintage books that intrigued me was The Art of Chinese Cooking by The Benedictine Sisters of Peking published in 1956.   An American, Sister M. Francetta, and Sister Regia, went to China in 1930 as missionaries at the Catholic University in Peking where they learned Chinese cooking from the school chef.  Sister Francetta had taught high school and college Home Economics for fifteen years before the move to China, and Sister Regia had always loved to cook which put them in their element to learn and enjoy Chinese cooking.  Sometime after World War II they were sent to another school in Japan   They taught the students to cook with the recipes that would appear in the book  The recipes are all home-style cooking and as she stated in the introduction, "the type used in good Chinese homes and not necessarily in restaurants."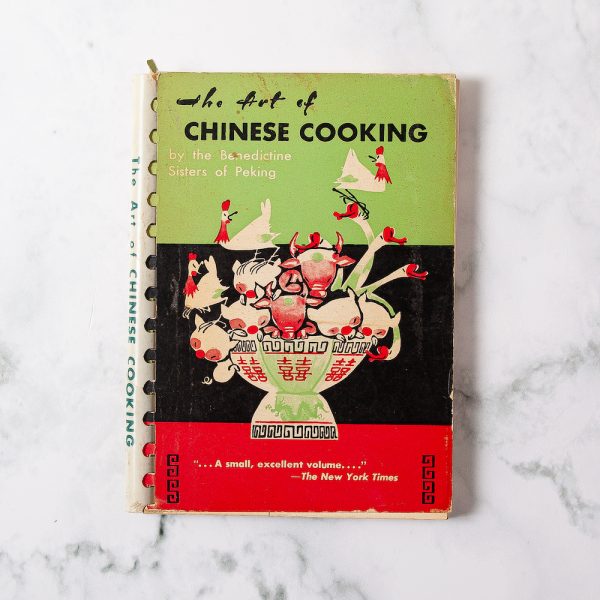 With that in mind, I decided to make "Ch'un Chuan" which is "Spring Rolls." There is a recipe to make the batter called "Dolly Batter" for homemade wrappers (the recipe will be included), but I cheated and used ready-made refrigerated egg roll squares as found in the produce section of most grocery stores.  They turned out like restaurant quality egg rolls; golden, crunchy, and so good!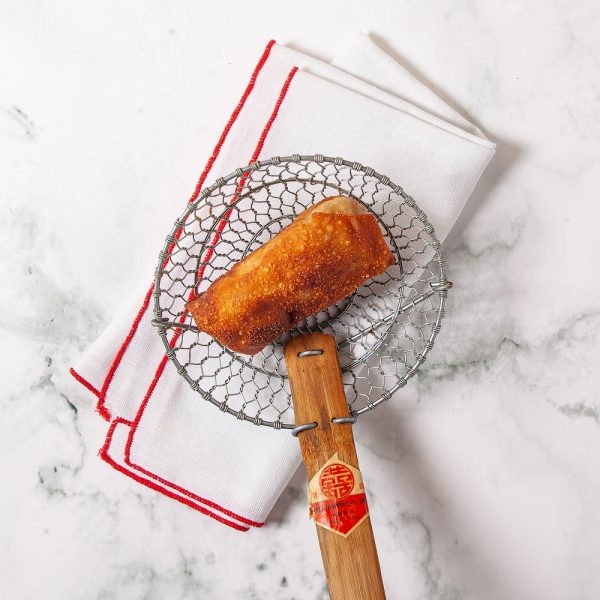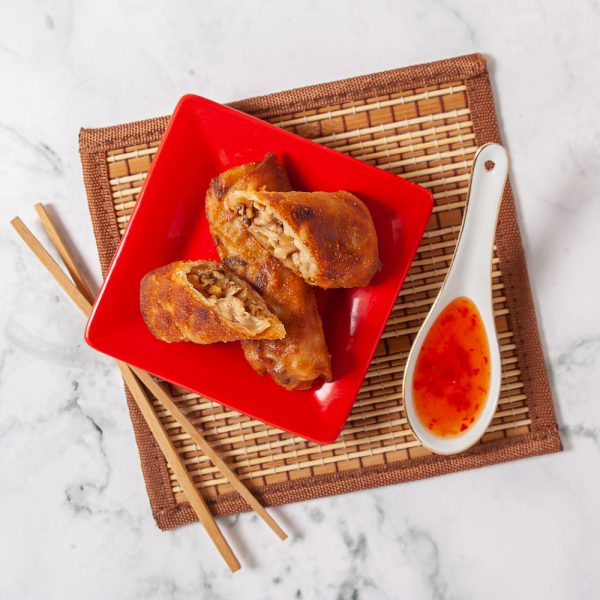 The filling has ground pork, dried mushrooms, soy sauce, dry sherry, cornstarch, and fresh ginger.  There was no recipe for dipping sauce, so we used our favorite store-bought sweet and sour sauce.

Spring Rolls (Ch'un Chuan)
Author:
The Art of Chinese Cooking by the Benedictine Sisters of Peking
Ingredients
For "Dolly" Batter:
2 eggs
2-3/4 cups water
2 cups flour
For Filling:
3 Tablespoons oil, divided
2 cups bamboo shoots
3 cups bean sprouts
3 Tablespoons soy sauce, divided
2 Tablespoons chopped onion
½ cup dried mushrooms, sliced
1 pound ground pork
1 Tablespoon sherry
2 Tablespoons cornstarch, divided
1 teaspoon salt
1 Tablespoon chopped fresh ginger
Oil for deep frying
Desired sauce for dipping (we used bottled sweet-sour sauce)
Instructions
For "Dolly" batter: Beat together the eggs and water. Add flour and beat until smooth. Lightly grease a 7-inch frying pan. Heat pan, then pour in a little bit of the batter and swish it around and pour off excess, leaving a very thin layer of batter in the pan. Leave it on the heat just long enough to set, about 1 minute or less. Remove and repeat. (or you can just buy egg roll wrappers!)
For Filling: Heat 1 Tablespoon of the oil in a large skillet. Add bamboo shoots, bean sprouts, and heat thoroughly. Add 2 Tablespoons of the soy sauce and stir for a few more seconds. Remove from pan and set aside.
Reheat pan with 1 Tablespoon oil. Add onions and mushrooms; remove from pan and set aside.
To the pork in a bowl, stir in remaining 1 Tablespoon soy sauce, sherry, 1 Tablespoon of the cornstarch, and salt. Heat remaining 1 Tablespoon oil to pan. Add pork; cook and stir until pork is no longer pink. Stir in reserved vegetables and the chopped fresh ginger. Cool.
To make rolls: Place 1-1/2 teaspoons of filling on the freshly made Dolly wrappers (or a larger amount if using prepared wrappers) on the bottom part of the square. Moisten the edges with your fingers or a brush with a mixture of ½ cup cold water and 1 Tablespoon cornstarch. Fold the sides in, roll up to just cover filling, fold in the edges, then roll up completely and press edges to seal.
Heat enough oil to 390 degrees F to deep fry the rolls. Fry until golden. Remove and drain on paper towels.
I love this cookbook and plan to try many other recipes, which include pork, chicken, beef, seafood, vegetables, soup, and even desserts.  The recipes are written for the home cook and easy to follow.
Thank you, Anita, for all the great books!