Deborah M. from New Hampshire sent boxes of delightful cookbooks.  There were vintage, classic, and newer books.  There were also some that were replacements from books that were lost in a flood of The Culinary Cellar.  Look at all these great titles.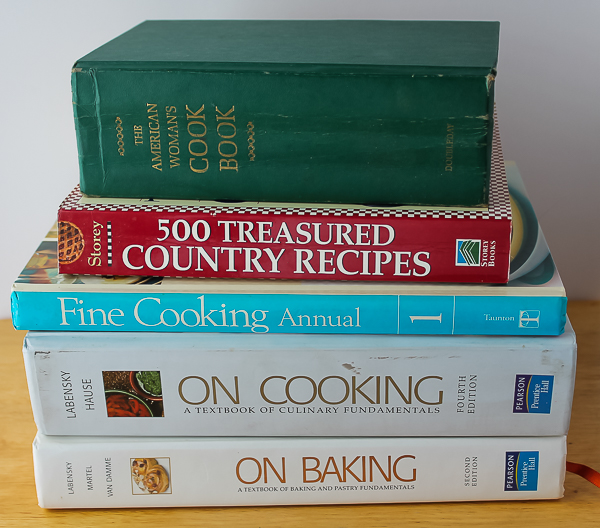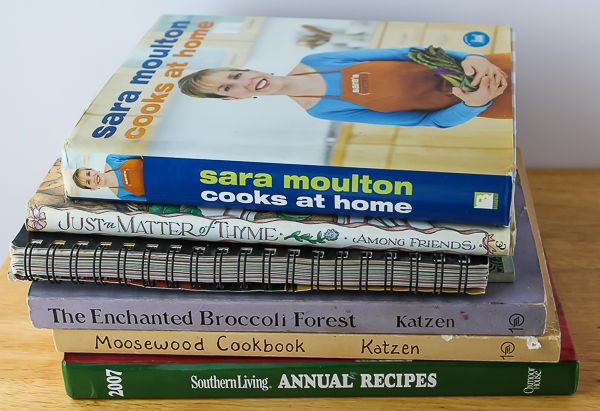 Love Sara Moulton and a couple of the iconic Molly Katzen books.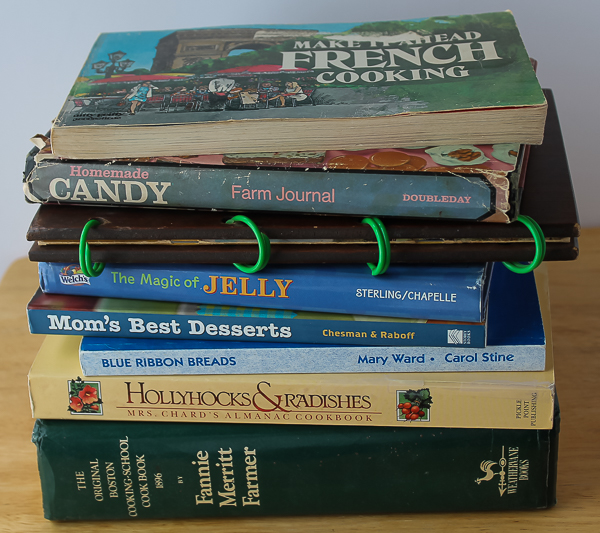 I was thrilled to have a replacement of the Hollyhocks & Radishes from a favorite author.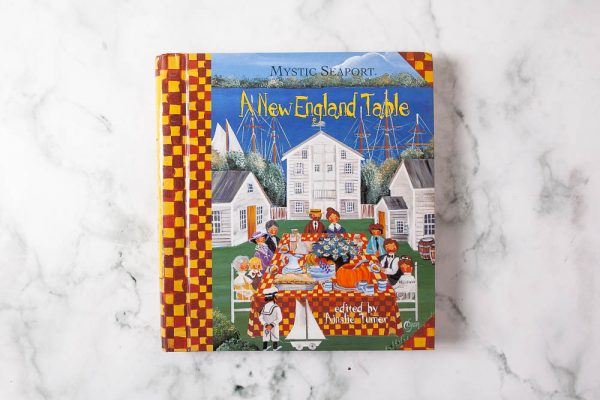 This one is a new favorite from members of the Mystic Seaport Community.  I hold a special place for New England cookbooks and traditional foods since many of my ancestors settled in New England in the 1600's.  Can you imagine back then how the early colonists had to learn to cook some unfamiliar foods such as pumpkins, corn, clams, and cranberries?  From these roots the recipes in this cookbook range from our country's beginnings to modern recipes using the bounty that is New England.  You will want to work a little "Yankee Magic" as you look through this book.
I am a big fan of smoked fish and a recipe for a smoked fish dip appealed to me right away.  Even though the title calls for smoked bluefish, smoked whitefish works just as well. The dip is so good, especially with rye crackers, although you can use assorted vegetables or toasted baguette slices too.
Thank you, Deborah for all the cookbooks and for a smoked fish recipe that I will make again and again!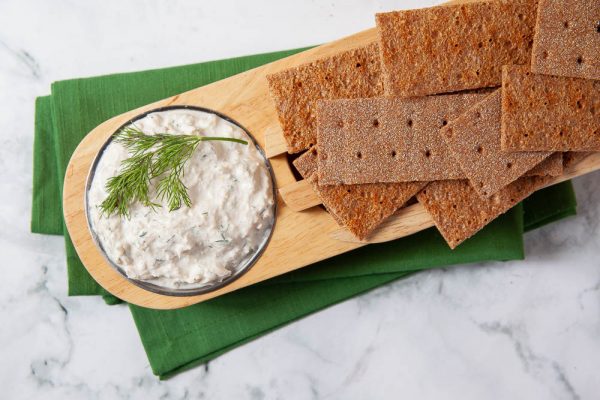 Block Island Smoked Bluefish Dip
Author:
Ainslie Turner and the Mystic Seaport Community
Ingredients
½ cup sour cream
½ cup block-style cream cheese, softened (4 ounces, half of an 8-ounce block)
2 Tablespoons whipping cream
1-1/2 Tablespoons fresh lemon juice
3 garlic cloves, minced
2 Tablespoons chopped fresh dill
½ teaspoon Worcestershire sauce
½ teaspoon freshly ground black pepper
½ teaspoon Old Bay Seasoning
4 drops hot pepper sauce
1 pound smoked bluefish or smoked whitefish, flaked with a fork
2 Tablespoons chopped fresh chives for garnish, or fresh dill sprigs
Rye crackers, assorted fresh vegetables, and/or toasted baguette slices for serving
Instructions
Beat together the first ten ingredients (sour cream through hot pepper sauce) until well-blended, Fold in all but about a half-cup of the fish into dip.
Transfer to a serving bowl and garnish the top with reserved fish pieces, and chives or dill sprigs, Serve with rye crackers, vegetables, or toasted baguette slices.