Donna-Marie Ryan was a biology teacher for 35 years.  Combine a science background and a creative mind and you have a prize-winning cook.  That's Donna-Marie.  She also has a generous spirit as I received a lovely box of books from Donna-Marie to help rebuild The Culinary Cellar library that was destroyed by a flood.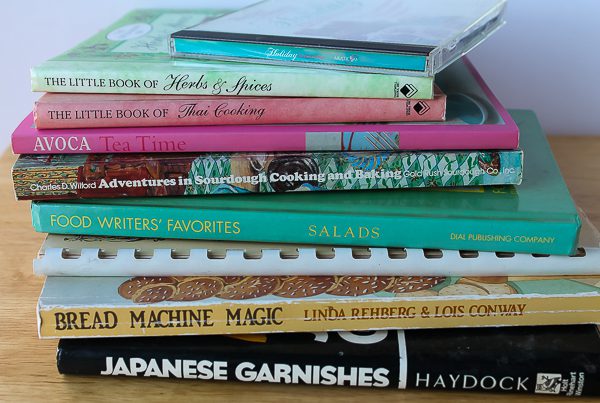 I had the Japanese Garnish book before the flood and it was nice to have a copy again.  Sourdough cooking is also a favorite, as are The Food Writer's Favorite series.  I had a good time looking through all the cookbooks but decided on a recipe in The Little Book of Herbs and Spices because it had a Valentine's Day dessert idea.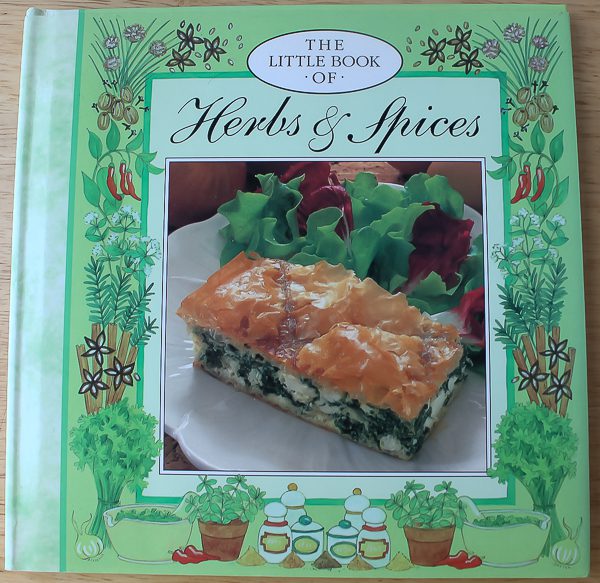 A favorite kitchen item that did not break in the flood was a single Coeur a la Creme mold, that I bought at Zabar's in New York City almost 30 years ago.  It somehow managed to keep the price tag on it!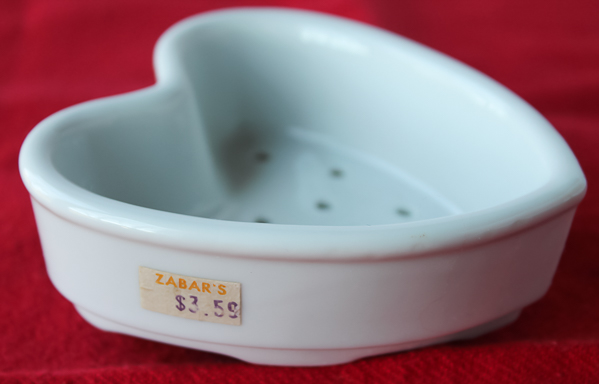 To make Coeur a la Creme, you will need molds with holes on the bottom and some cheese cloth.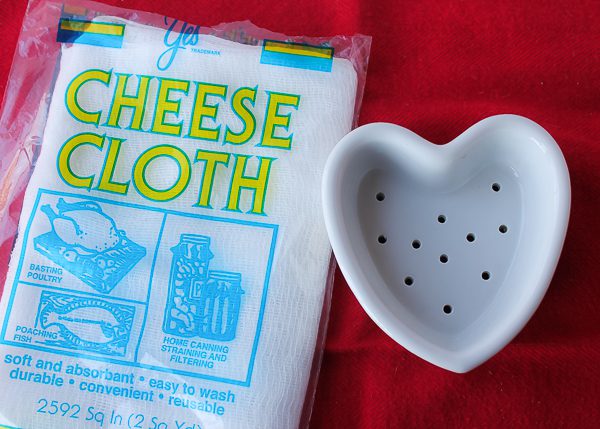 This beautiful and delicious dessert begins with delicate mixture of cream cheese, whipping cream, cinnamon, and confectioner's sugar.  A piece of cheese cloth is lightly dampened and placed inside the mold.  Dollops of the mixture are placed inside the cheese cloth, folded over, and placed in the refrigerator on a wire rack with a plate underneath to catch drippings.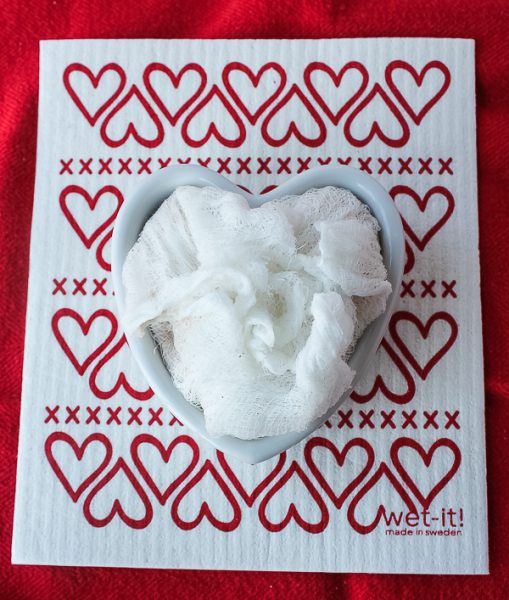 The formerly delicate mixture hardens up and then is carefully flipped out of the cheese cloth onto a dessert plate, then drizzled with a raspberry sauce.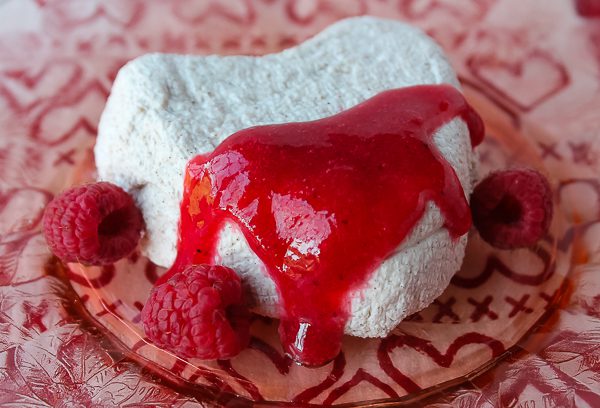 Your favorite Valentine will love this dessert!  Isn't is pretty?
Here are a couple links to recipes from Donna-Marie's cooking wins.  Taste of Home loves her recipes like a salad called Spicy Gazpacho Salad.  Another one of her wins was for Chai Tea Turtle Truffles, which would also be a lovely Valentine's Day treat.
Thank you, Donna-Marie for all the great cookbooks and for the little book with the perfect dessert for my favorite Valentine.

Cinnamon Coeur a la Creme with Raspberry Sauce
Author:
Little Book of Herbs and Spices
Ingredients
1 cup softened block-style cream cheese
1-1/2 cups whipping cream, divided
1 cup confectioner's sugar, sifted and divided
2 teaspoons ground cinnamon
2 cups fresh raspberries
Instructions
Place the cream cheese in bowl of electric mixer along with 4 Tablespoons of the whipping cream. Beat until light and fluffy.
Mix in ⅓ cup of the confectioner's sugar and the cinnamon, mixing until well-blended.
Whip the remaining cream until it forms soft peaks, then carefully fold in the cream cheese mixture.
Line four individual heart-shaped Coeur a la Creme molds (sizes of the molds vary) with dampened and rung out cheese cloth pieces to fit molds with an overhang of the cloth.
Spoon the cheese mixture into the molds and spread out evenly, pressing down well to remove any air bubbles.
Fold the overlapping edges of the cloth over the top of the mixture. Refrigerate the molds on a rack placed over a tray or plate for at least 8 hours.
Before serving, puree the raspberries in a blender, then press through a sieve to remove all the seeds. Blend in the remaining confectioner's sugar.
Turn out the molds onto dessert plates and carefully remove the cheesecloth. Spoon a little of the sauce over each heart and pass the remainder of the sauce separately. Garnish with additional fresh raspberries. Serve immediately. Number of servings depends on size of mold used.