This is very hearty winter chili that will warm you up on a bitter cold day.  It also happens to be gluten-free because I used gluten-free beer as the main liquid.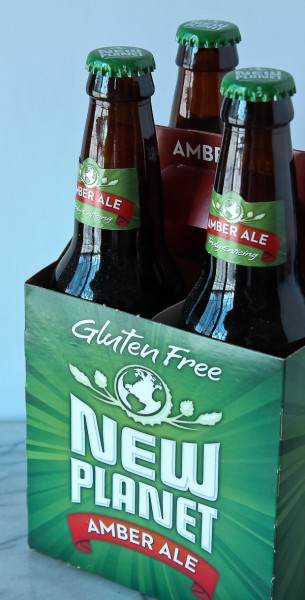 The chili starts off with sauteing slices of chorizo and browning some ground beef and ground pork.  Next onions, green peppers, jalapenos, and garlic are cooked, then the meats are returned to the pot along with some diced canned tomatoes, spices, and the gluten-free beer.  (If you don't need to consider a gluten-free meal then use your favorite beer instead.)  After simmering for an hour, black beans and corn are added.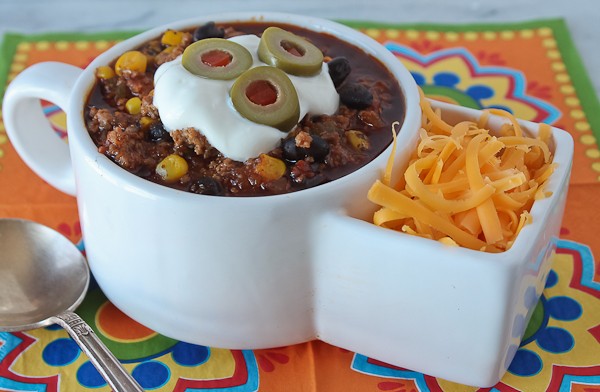 Have a variety of condiments ready such as stuffed green olives, shredded cheese, sour cream, diced avocado, chopped fresh cilantro, or whatever will fulfill your dietary needs if it needs to be gluten-free.  I like to serve this chili with a gluten-free/sugar-free cornbread made in a cast iron skillet.  Here is the recipe for the cornbread from an earlier blog.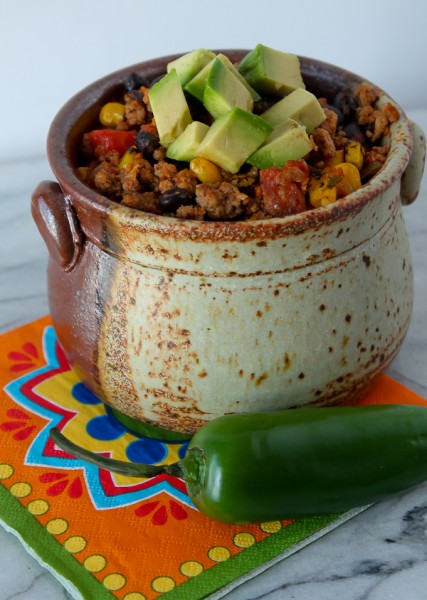 All you need is flourless chocolate cake for dessert and you have a full gluten-free meal.  You'll have to wait until another blog for the cake recipe, but here's the chili.

Gluten Free Black Bean and Chorizo Chili
Ingredients
3 Tablespoons canola oil, divided
1 pound chorizo, sliced into ½-inch pieces (this is the hard chorizo, not the ground type. If you cannot find any, substitute andouille sausage or smoked sausage)
1-1/2 pounds ground beef
1-1/2 pounds ground pork
3 cups chopped onion
2 cups chopped green bell pepper
3 cloves garlic, chopped
3 jalapeno peppers, seeded and chopped
2 cans (15 ounces each) diced tomatoes
1 can (10 ounces) Rotel tomatoes with chiles*
1 or 2 bottles (12 ounces each) gluten-free beer (depends on how thick you like your chili. If you use 2 bottles, then also adjust seasonings)
2 Tablespoons chili powder (or more to taste)
2 teaspoons ground cumin
1 teaspoon salt
½ teaspoon freshly ground black pepper
2 cans (15 ounces each) black beans, drained and rinsed
3 cups corn kernels (fresh, canned, or frozen)
Condiments for chili: Suggestions include diced avocado, sour cream, sliced green olives, chopped fresh cilantro, shredded cheddar or jack cheese, etc.
*If you like really spicy chili use all Rotel tomatoes instead of plain diced tomatoes, but since the Rotel can is smaller, you might want to use 4 cans).
Just remember, you can make this chili as spicy or thick as you like it. It's a very easy chili to adjust to your taste!
Instructions
In a Dutch oven, heat 1 Tablespoon of the canola oil. Add chorizo slices and cook about 10 minutes, stirring often, until browned. Transfer with a slotted spoon to paper towels to drain.
To the same pot, add another tablespoon of oil. Add the ground beef and ground pork. Cook, stirring frequently, until meat is no longer pink. Using a slotted spoon, transfer to another bowl.
Heat last tablespoon of oil in pan. Add onions, green peppers, garlic, and jalapeno peppers. Cook, stirring frequently, until onions and peppers are softened, about 5 minutes.
Return chorizo and meats to pan. Add the tomatoes, beer, chili powder, cumin, salt, and pepper; stir well to combine. Cover and cook on low heat for 1 hour. Stir in beans and corn and heat through, about 10-15 minutes. Serve hot with desired condiments. Serves 8 to 10.