If you are like me and are cooking for Thanksgiving tomorrow, then you need a quick and easy dinner idea for tonight after cooking, baking, cleaning, and getting ready for the big meal tomorrow.  Pasta is about the easiest thing to make, and a particular one came to mind.  Over the weekend while I was busy making items for our bake sale at church (see previous blog!) I always like to have a movie going on my little flat screen in the kitchen.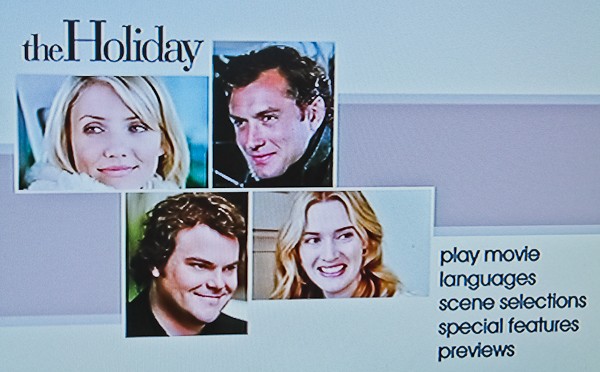 I thought, what better movie than "The Holiday" with Cameron Diaz, Jude Law, Jack Black, and Kate Winslet?  I love that movie.  One of the food-related lines in the movie is when Kate Winslet asks Jack Black, "How about some Christmas Fettuccine?"  Then later in the film, Cameron Diaz is seen carrying a bowl of fettuccine to sit and eat by a cozy fire.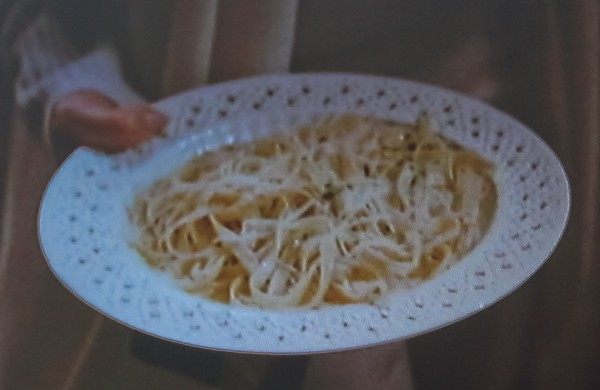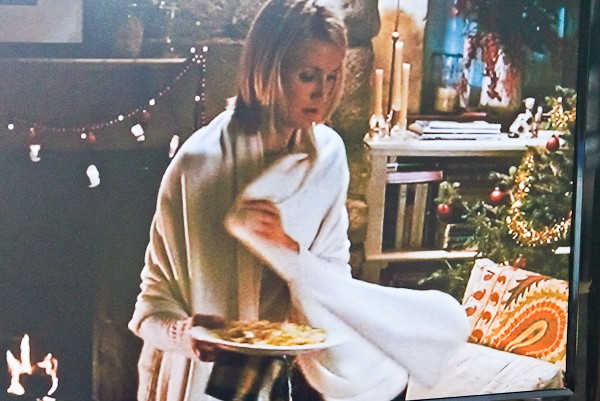 That's when I decided that fettuccine would be on our menu tonight.  Easy, good, and it will remind me of a happy movie.  Done.  Doesn't matter that it isn't quite Christmas yet.  It works for tonight.
Here is what I came up with and it was simple and good with a tossed salad.  After all, a feast is coming tomorrow.  So how about some Christmas Fettuccine tonight?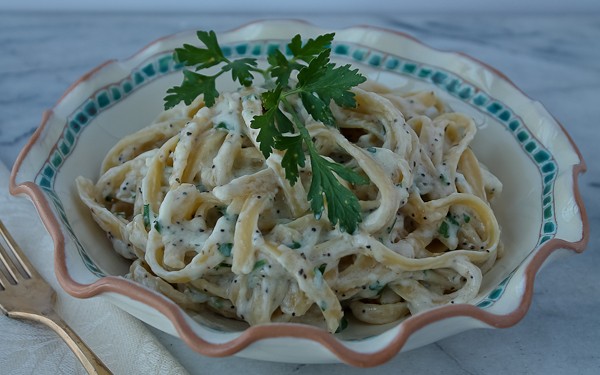 "Christmas Fettuccine"
Ingredients
6 ounces fettuccine, uncooked
¼ cup butter
1 clove garlic, minced
2 Tablespoons all-purpose flour
½ cup half-and-half
½ cup water (or use ½ cup of the pasta water!)
½ cup grated Parmesan cheese
2 Tablespoons chopped flat leaf parsley
½ teaspoon coarsely ground black pepper
½ teaspoon poppy seeds
¼ teaspoon salt, or to taste
Parsley sprigs for garnish, optional
Instructions
Cook fettuccine according to package directions; drain. (reserve ½ cup pasta water if you want to use that for the ½ cup water in the recipe. That's what I do, but if you forget, no worries!)
Melt butter in a saucepan over low heat. Add minced garlic and stir for about 1 minute. Add flour and stir until smooth. Cook one minute, stirring constantly.
Gradually add the half-and-half and water; cook over medium heat stirring constantly, until thickened and bubbly. Stir in Parmesan, parsley, pepper, poppy seeds, and salt. Add fettuccine back to pan and toss until warmed. Served immediately garnished with parsley sprig, if desired. Makes 2 servings.
Note: if you are in a real hurry or don't want to chop anything, you can use ½ teaspoon garlic powder in place of the fresh garlic, and 2 teaspoons dried parsley flakes in place of the fresh parsley. Stir both in along with the pepper, poppy seeds, and salt.