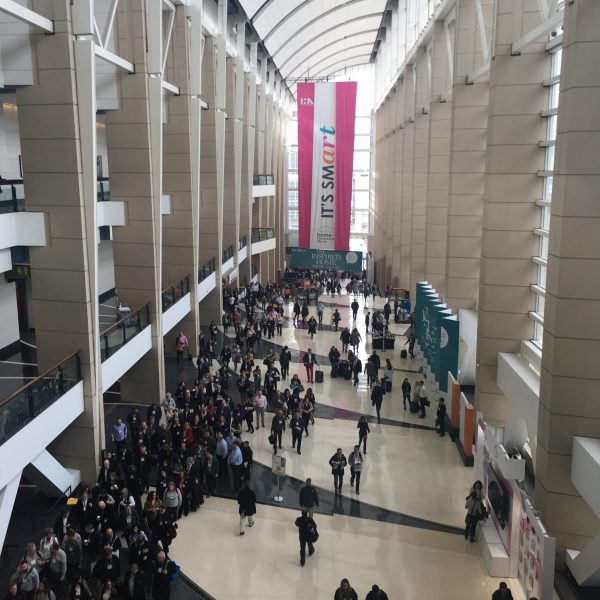 March is the time for my daughter Kristina and I to attend the annual  International Home and Housewares Show in Chicago at massive McCormick Place.  Put on those walking shoes and you are ready for four days of seeing just about everything you would need in your home.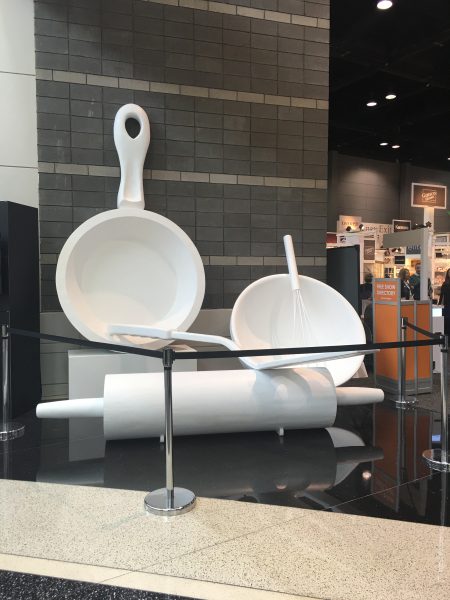 This display of giant cooking utensils is here every year.  It's tradition, but wouldn't it be fun to fill the giant bowls with giant cookies or something to jazz things up a little?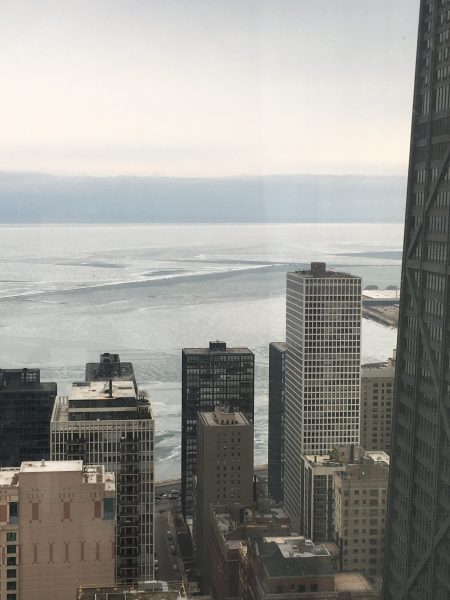 But traditions are good, and it is always ours to stay at our favorite hotel, Four Seasons Chicago.  We love the view of the lake and John Hancock building, and this year Lake Michigan was frozen.  Look at all that ice!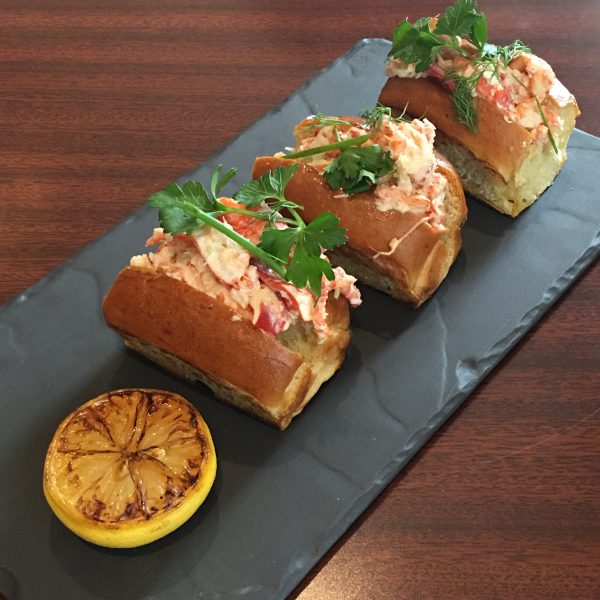 Kristina and I also love lobster rolls and enjoyed these slider versions at the Four Seasons restaurant, Allium.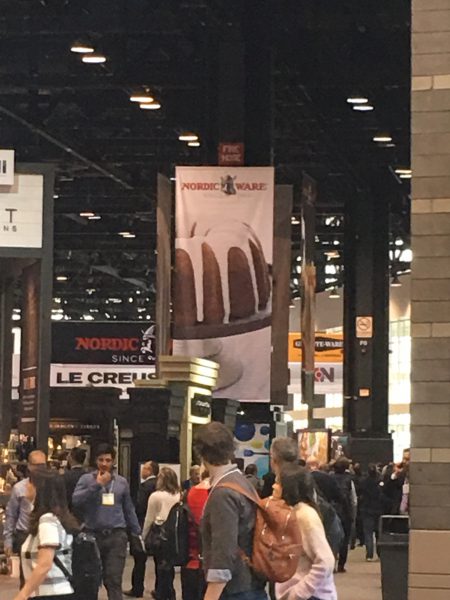 When it's time to hit the show, there are three giant areas to visit.  This is where I usually begin, where there are endless aisles of kitchen ware, and way at the end of this area, is the Cooking Theatre where you will find many celebrity chefs showing off their signature dishes.  Rick Bayless is always a showstopper and one of my favorites.  Other chefs this year included Emeril Lagassee, Andrew Zimmern, Robert Irvine, Christopher Kimball, Ming Tsai, and many more.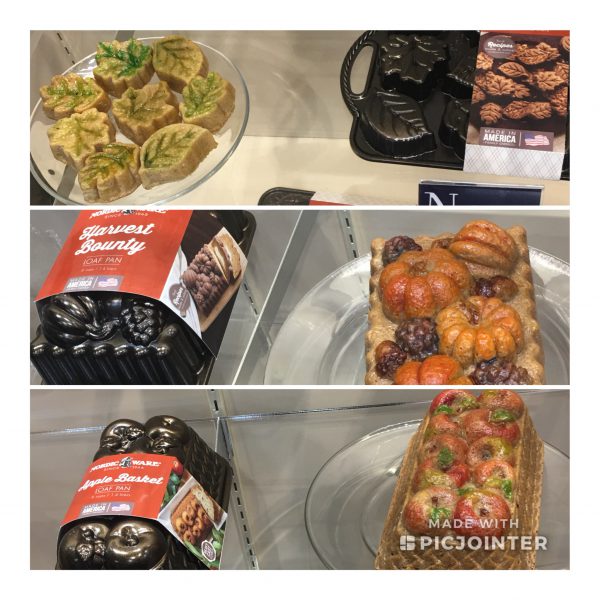 I head to Nordic Ware to see what new products are being introduced.  Look at these gorgeous molds for fall: leaf molds, Harvest Bounty, and Apple Basket.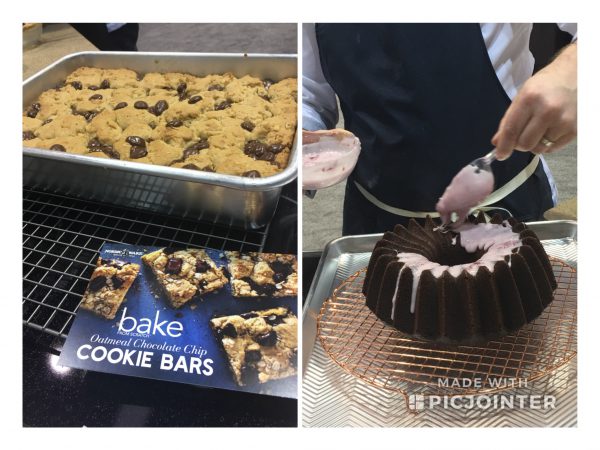 While checking out all the products, there is a kitchen area right in the middle where you can watch demos of the new baking pans, cake pans, and more.  Everyone gets samples!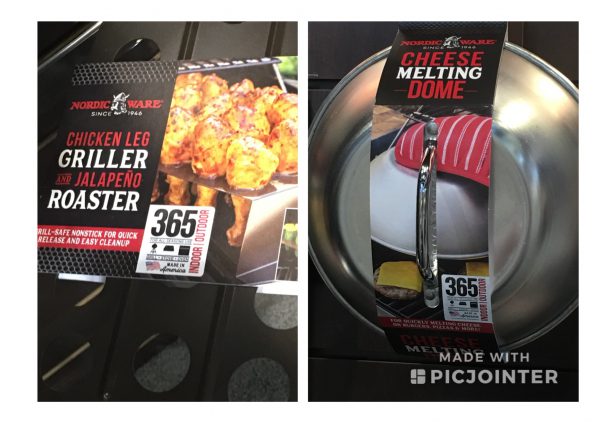 Here are two interesting grill products:  a pan just for grilling chicken legs standing up like little soldiers, and holders for jalapeno poppers!  Would you like for cheese-topped dishes to melt quickly?  Top them with the cheese melting dome!
Some other products I liked included the MEATER, the world's first wireless smart meat thermometer; LeCreuset, Wilton, and just about every table setting I could find, including one called Deb and Bill!  No, not me and my husband Bill, but they have beautiful items such as table runners, place mats, napkin rings, and other high design products.
Near and dear to our hearts is Cuisinart.  They have so many new products every year!  You will find a Compact AirFryer, a 13-Cup Rice and Grain Multicooker, Pressure Cookers in 4, 6, and 8 Quart sizes, and a fabulous Digital AirFryer Toaster Oven that can air fry, proof, dehydrate, bake, broil, pizza, roast, toast, reheat, warm, dual cook, and low settings to allow slow cook, braise, and more.  It's like a whole kitchen in one appliance!  They also have a beautiful Copper Collection of coffee makers, large and small food processors, and a slow cooker.
After a long day of exploring on Saturday, Kristina and I always look forward to the special dinner hosted by Cuisinart.  Every year they select a great Chicago restaurant for the group.  This year it was Le Sud, one of the city's newest in Roscoe Village.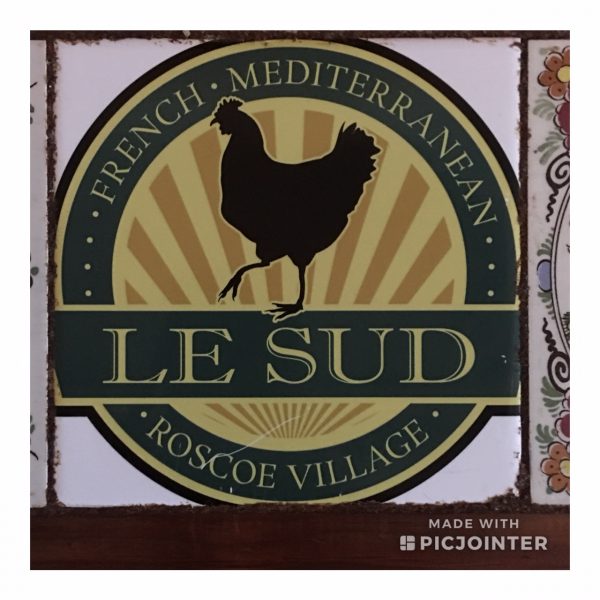 We are always greeted with big hugs and welcoming smiles from Dan, Rachel, and Mary from Cuisinart, and also from old friends we may have met at last year's dinner.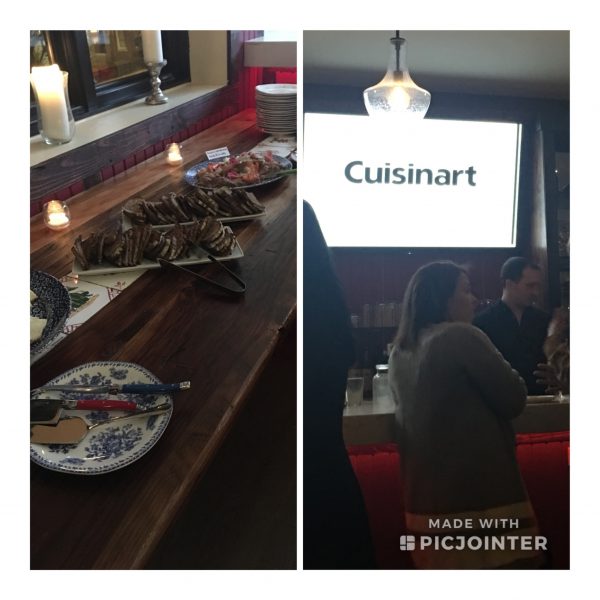 A side table was set up with several kinds of yummy appetizers and a full bar with some fancy drinks.
The table setting was incredible.  Running the length of a rustic wood table was a long row of decorative tiles, gorgeous dishes, and the menu of our family-style dinner.  We could already catch the aromas of the kitchen and it was intoxicating!  It's no wonder – look at what was awaiting us.  Everything was passed around family-style which was fun and charming.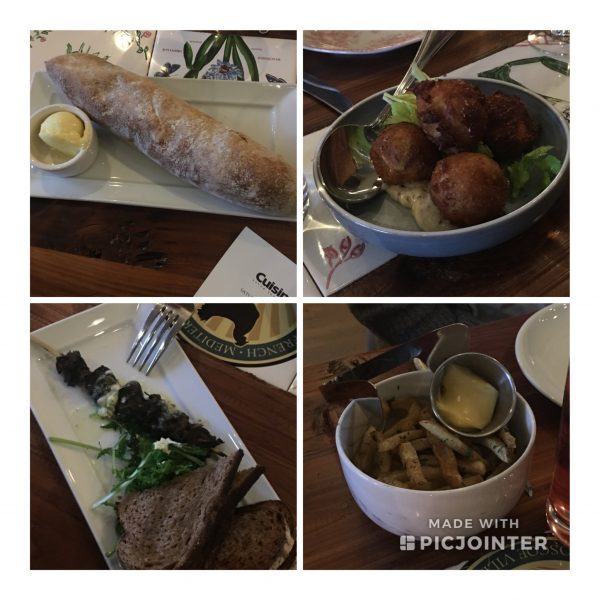 Here we have a housemade baguette and butter, celeriac and Gruyere croquettes (incredible!), wood-grilled escargots, and frites with aioli.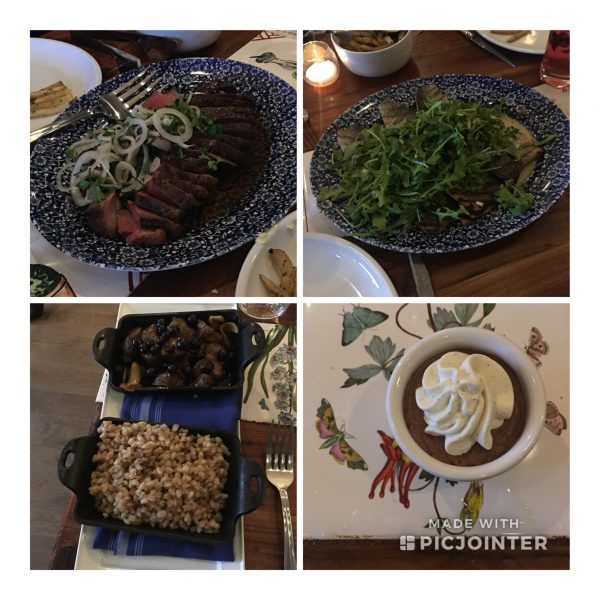 These dishes were grilled pork chops with petite mustard green salad and apricot jus; grilled trout with oyster emulsion and arugula; roasted sunchokes, pickled blueberries, trumpet mushrooms, whipped feta, and rosemary along with farro; and somehow I missed the photo of the wood-grilled dry aged New York Strip and bone marrow.  A dessert of petite chocolate mousse topped with whipped cream ended the meal.  During the meal, Kristina and I had a ball meeting our new friend Krissa from Traditional Home magazine.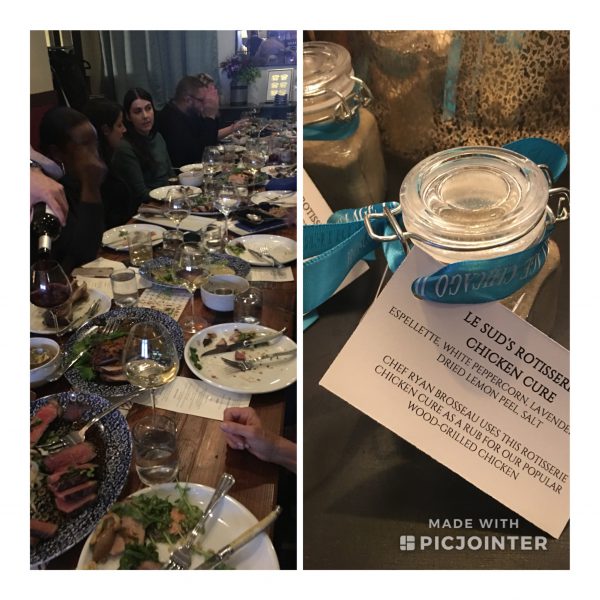 Everyone had the perfect night out with our lovely Cuisinart hosts and making new media friends.  Le Sud's chef even had parting gifts for the group of a fragrant rub for roast chicken that included espellette, lavender, white peppercorn, dried lemon peel, and salt.
Until next year when we will be back again.
Thank you, Cuisinart for another year of your great products and warm hospitality!