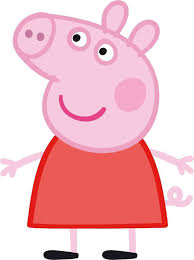 Sesame Street is still my favorite children's show, but since watching that and many other shows with my granddaughter Virginia Rose this week, I have developed an affection for Peppa Pig, her family, and friends.  I sort of love their cute little English accents along with family activities.  Do I sound like a grandma or what?
Since Virginia Rose, age 2 years, 2 months, got grandma hooked on Peppa Pig, I decided she needed something of grandma's to love.  She loves music as her daddy plays Elvis and others that she has learned so well, it was time to introduce her to the Fab Four AKA The Beatles, of course.

I googled the Beatle's first appearance on The Ed Sullivan Show.  Virginia Rose sat on my lap for long periods of time keeping perfectly still and taking it all in.  I would point out each band member and tell her their names and she would repeat and learn them.  But we first had the funniest conversation before she learned each name:
Grandma:  Here is Paul, John, Ringo, and George!
Virginia Rose:  Paul, John, Ringo, Pig!
Grandma: No, that is George.
Virginia Rose:  No! Pig! Pig!
Grandma was very confused until we turned on Peppa Pig again.  I hadn't noticed that one of the pigs was named George!  Seems that the only person (or cartoon) Virginia Rose knew named George was a pig.  So poor George will be known as Pig for a while!  Apologies to George.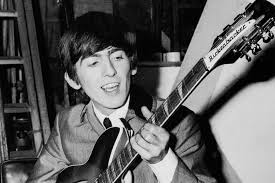 Besides learning about the Beatles and Peppa Pig, here are some other things we have been doing.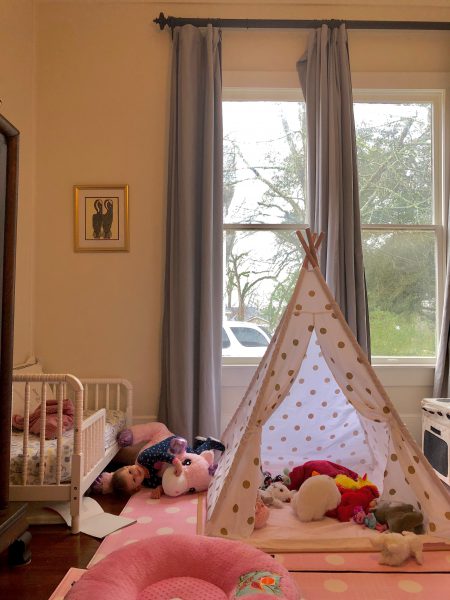 Playing in the ever-popular tent with all the animal friends!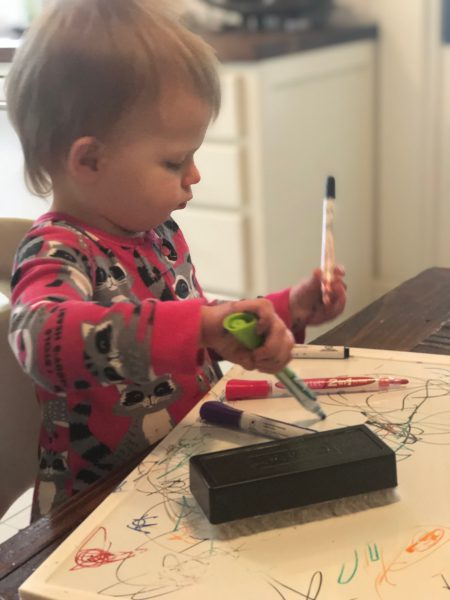 Drawing and sometimes painting too.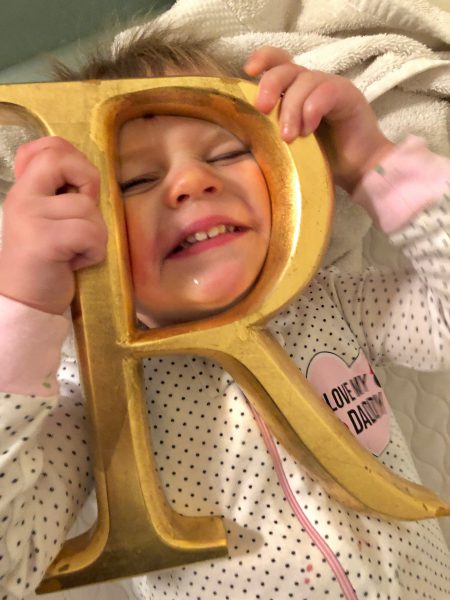 Today is brought to you by the letter R!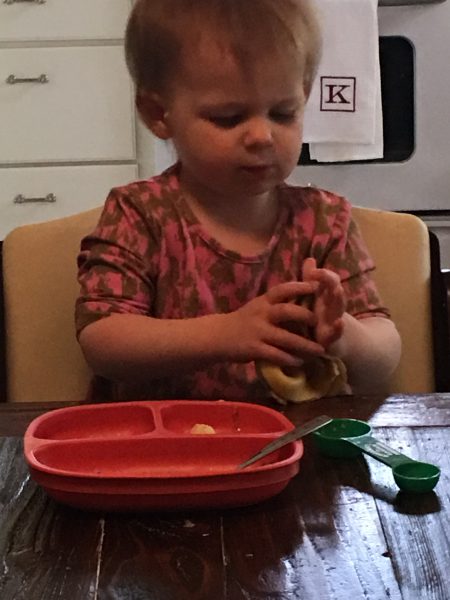 Here's a fun one. First eat part of a banana;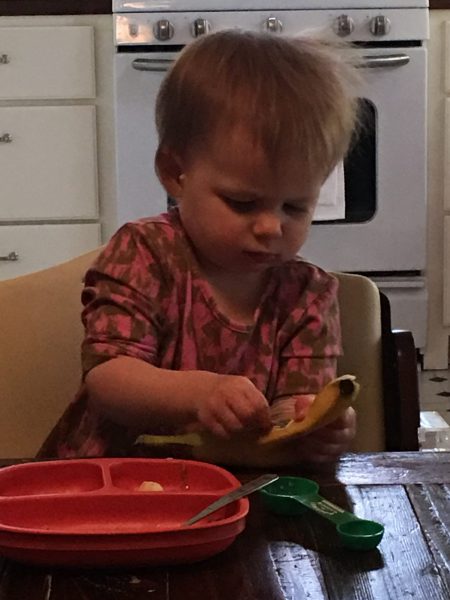 Then put back what is not eaten and squish it back together!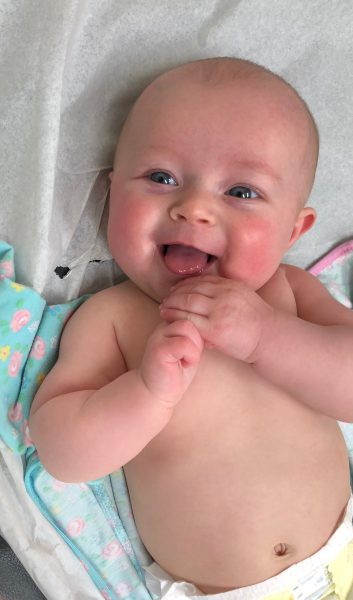 It's always tickle time for Helen!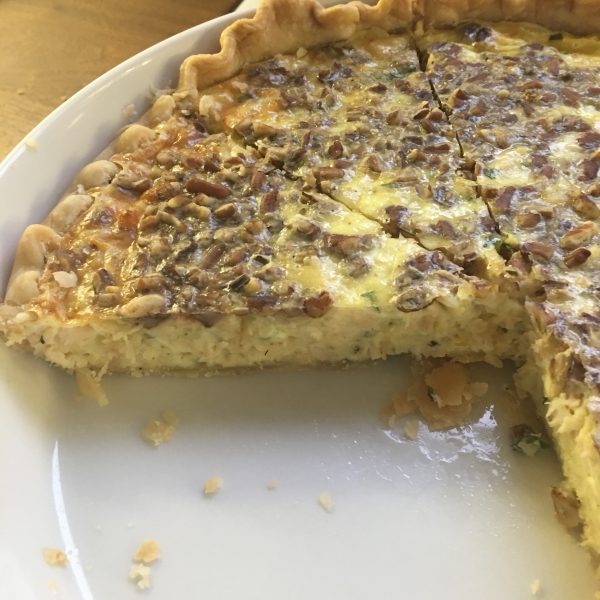 And then lots of times, Grandma cooks.  Kara and I found this recipe that sounded like a good lunch; a Chicken Pecan Quiche.  I don't ever recall sprinkling pecans on top of a quiche, but we are in Mississippi after all where pecans are very popular.  It was really good!
Let's see what tomorrow brings.  I'm sure it will bring more Peppa, learning new words, playing games, listening to the Beatles again but this time George will be George.  Yeah, yeah, yeah…

Chicken Pecan Quiche
Ingredients
2 cups finely chopped cooked chicken
1 cup freshly grated Monterey Jack cheese
¼ cup chopped green onions
1 Tablespoon chopped fresh parsley
½ cup all-purpose flour
1 unbaked 9-inch pie shell
3 eggs, beaten
1-1/4 cups half-and-half
½ teaspoon brown spicy mustard
½ teaspoon salt
⅛ teaspoon ground black pepper
⅓ cup chopped pecans
Instructions
Heat oven to 325 degrees F.
In a large bowl combine chicken, cheese, green onions, parsley, and flour. Toss to mix then sprinkle into the pie shell.
In a medium bowl whisk together the eggs, half-and-half, mustard, salt, and pepper. Pour over the chicken mixture and sprinkle with the chopped pecans.
Bake at 325 for about 55 minutes or until the quiche is cooked in the center. Remove from oven and let rest 5-10 minutes before cutting into slices. Serves 6.