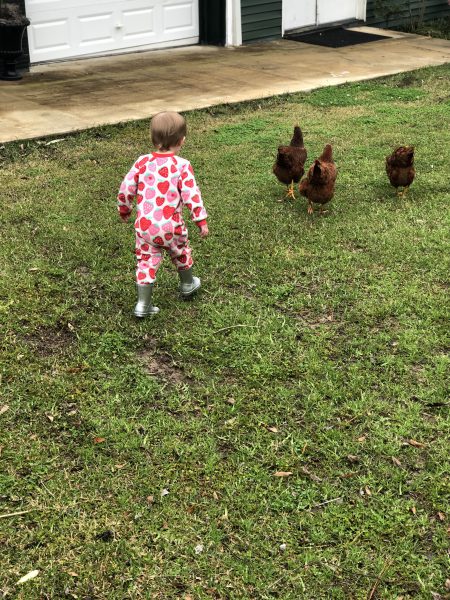 My granddaughter Virginia Rose has a favorite daily playtime either watching or playing with the chickens next door.  Neighbor Ouida (who Virginia Rose lovingly calls Oiu-Oui) loves her chickens too.  She leaves eggs for my daughter Kara on her back porch steps whenever she has a bounty.  We had eggs atop our corned beef hash the day after St. Patrick's Day and they were so good.  The yolks were the most beautiful shade of orange!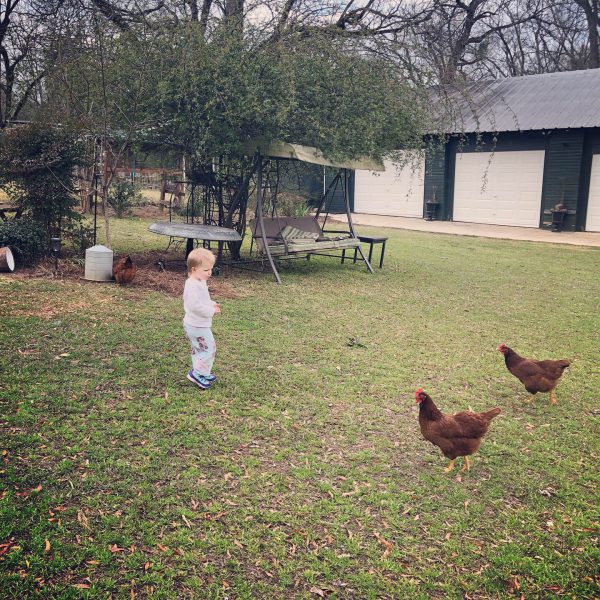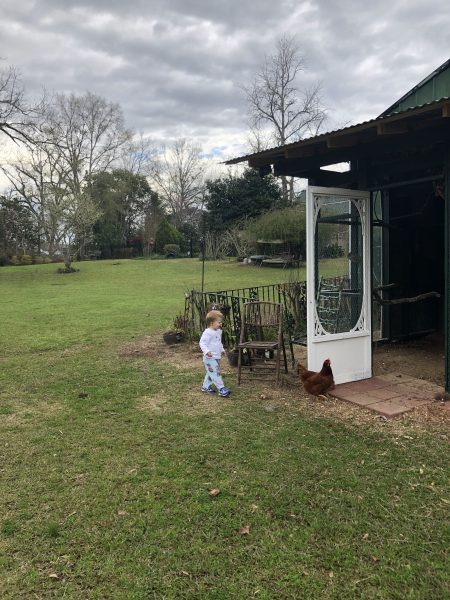 Wherever they go, Virginia Rose will find them!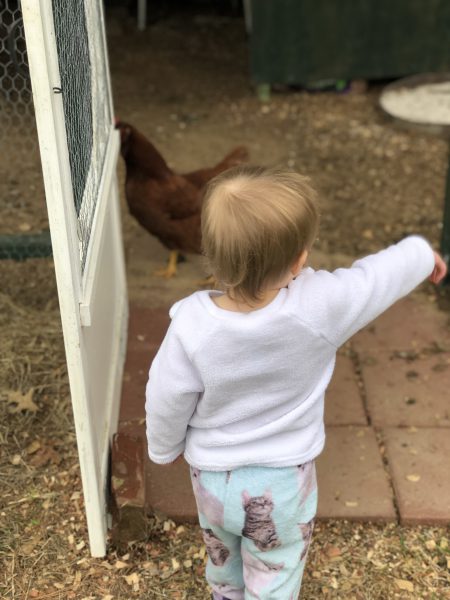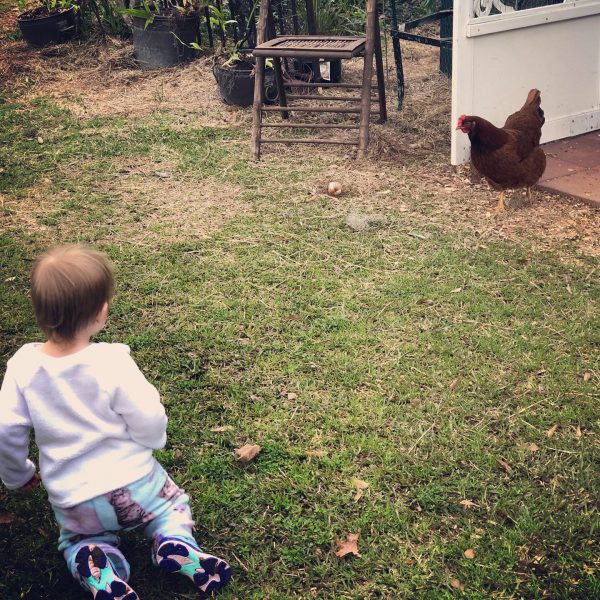 These chickens are not for eating, just eggs, which is good because Kara has a favorite chicken salad recipe from this cookbook by Sarah Leah Chase, co-author of The Silver Palate Good Times Cookbook and owner of Nantucket's popular Que Sera Sarah.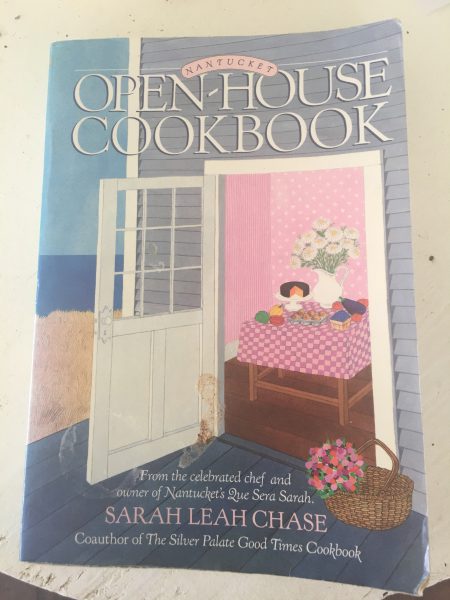 The Curried Chicken Salad has chunks of Granny Smith apples, celery, ginger, lime juice, and golden raisins that are plumped for a few minutes in white wine.  The wine is not even drained off, it goes right into the mayo dressing.  It's so good!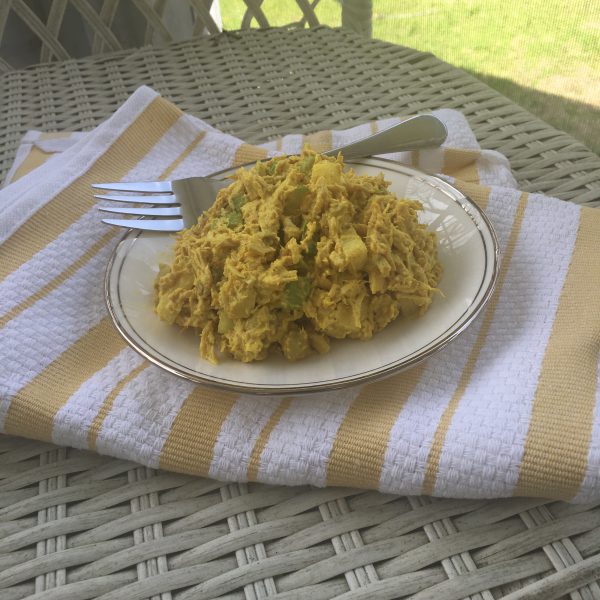 Kara and I loved eating our chicken salad on her sunny back porch with the recent beautiful Mississippi days.  It makes a lot, so we had it for lunch a few days in a row. I'm glad those chickens don't know what we're eating…

Curried Chicken Salad
Author:
Sarah Leah Chase from her Open House Cookbook
Ingredients
3 pounds boneless skinless chicken breasts, poached just until tender (see below)*
3 ribs celery, coarsely chopped
2 Granny Smith apples, cored and cut into chunks
¾ cup golden raisins
1 cup dry white wine
2 Tablespoons fresh lime juice
2 Tablespoons ground ginger
2-1/2 to 3 Tablespoons good-quality curry powder
1-1/2 cups Hellman's mayonnaise
Salt, to taste
Garnish: Apple slices and edible flowers, optional
Instructions
Cut the chicken breasts into ¾ to 1-inch chunks, removing and discarding any tough tendons. Toss the chicken, celery, and apples together in a bowl; set aside,
Place the raisins and wine in a small saucepan. Heat to boiling over medium-high heat. Reduce heat and simmer for 3 to 4 minutes. Add the raisins and the wine to the chicken mixture and toss to combine.
Add the lime juice, ginger, and curry powder and toss again. Bind the salad with the mayonnaise and season to taste with salt,
Transfer to a serving bowl and refrigerate at least 1 hour before serving. Garnish with apple slices and edible flowers, if desired. Serves 6-8.
: * To poach chicken: Fill a large saucepan with water and add a few splashes of white wine. Scatter in some onion slices, carrot sticks, celery leaves, and parsley sprigs; season with salt and pepper. Add the chicken breasts. Bring to a full boil, uncovered, and then remove from heat and cover immediately. Let it all cool to room temperature before using and do NOT take off the lid until it is all cooled. This method makes perfect poached and tender chicken.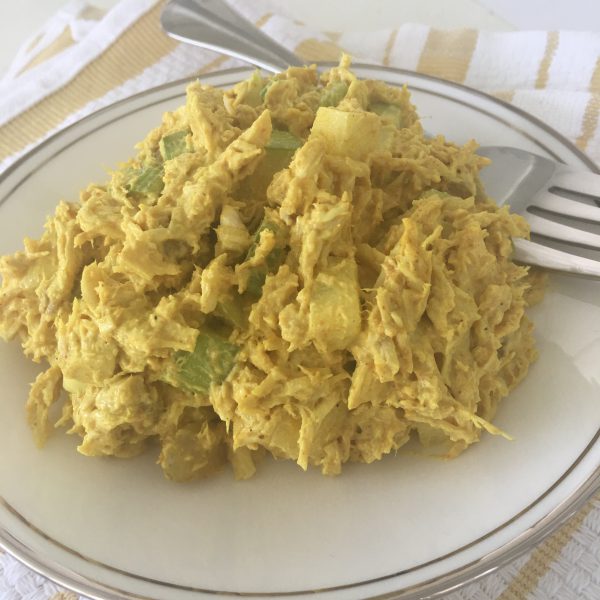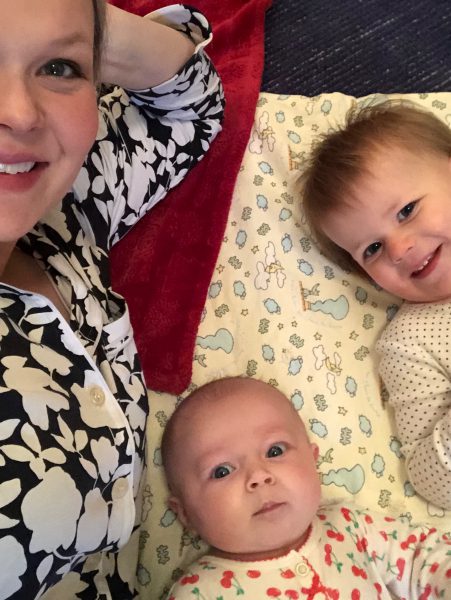 Mommy and her girls!