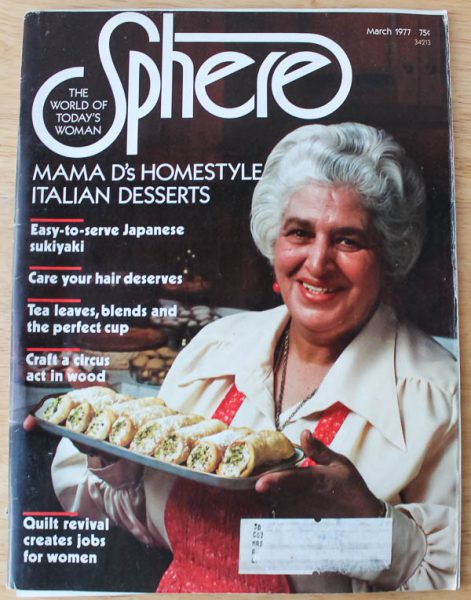 I love this cover photo of the Sicilian grandma holding a platter of her homemade cannoli!  It reminded me so much of the time I spent in Sicily, an experience that I will never forget.  The people, landscape, food, everything.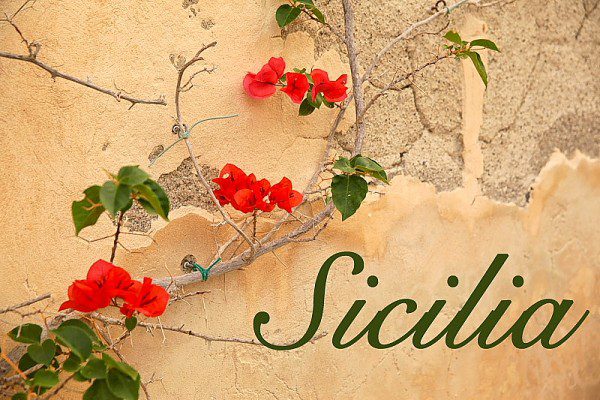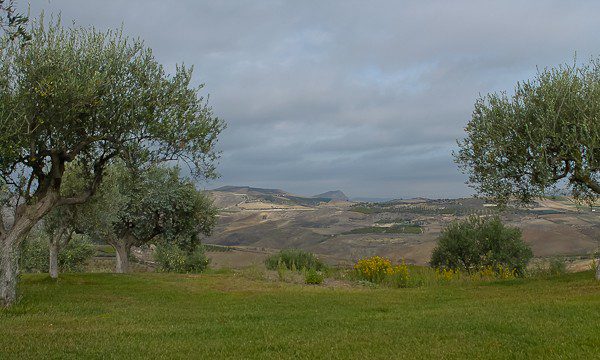 Mama D (Giovanna D'Agostino) ran a well-known Minneapolis restaurant owned by her sons.  It started as a sandwich shop in the 1960's and grew with the help of Mama D's cooking and enthusiasm.  Picture her white hair, sensible shoes, a hankie tucked up her sleeve, and a heart big enough to feed all of Minneapolis.  Her experience of loving, laughing, mothering, and eventually working up to 14 hours a day made her a beloved restaurateur.  To Mama, anyone who was hungry or cold was fed.  She especially loved the local college students and was loved in return, as she handed out advice along with food.  She would say to her broken-hearted girls who had boyfriend problems:  "Men are like streetcars; another one will always come along!"  Mama was once on a television show with a well-known diet doctor who questioned the calorie count in her dishes.  Mama replied, "You feed your grandchildren water.  I feed mine cookies!"  With a soft spot for children in hospitals and institutions, Mama would visit them with armloads of cookies.  Last word from Mama:  "Life is a round table.  Whatever you place in front of you, it will go around and come back to you.  So make sure what you put on the table is good."
Mama's recipes in this issue include panettone, cannoli, Cenci cookies, biscuit tortoni, sesame cookies, ricotta pie, prune-raisin nut cake, zucchini cake, honey clusters, and lemon ice.  Sounds like a fun week of Italian cooking!
Moving on to another amazing cook, the issue has potato recipes from one of my culinary idols, Perla Meyer.  Warm and comforting potato recipes sound so good right now around the freezing Chicago area.  Her recipes showing the versatility of potatoes include a Swiss potato soup, sautéed potatoes Clemenceau, potato omelet, sausage and potato ragu, gratin of potatoes a la Lyonnaise, and a Provençal potato salad.
There are also articles about hosting a Japanese Sukiyaki party; how to brew the perfect cup of tea; how to make beautiful Nova Scotian quilts; and a craftsman who makes animated woodwork items.  Sphere, as always, has everything!
When deciding what recipe to make from this issue, I knew it had to be something Italian after reading about Mama D, or from an article titled "The Wealth of Olives" about the cultural past of the olive, and as it is said, "A taste older than meat, older than wine."  The gifts of the Mediterranean olives are endless and undiminished by time.  When I was in Sicily, I became obsessed with taking photos of the majestic olive trees.  This is one of my favorites.  Did you know that it takes a minimum of 25 years for a sapling to mature into a tree; peak productivity comes between the ages of 35 and 40; and even after it reaches maturity, the tree bears fruit only every other year and remains a hard taskmaster.  Only the human hand can pick and pit the olives, and the hand must work with delicate skill.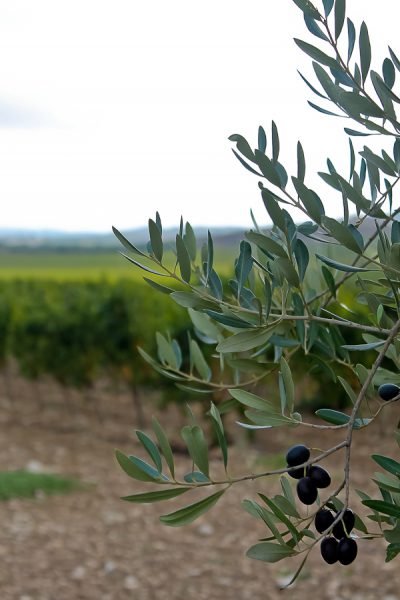 I love olives.  At any party, I hope for anything with olives.  There is something subtly romantic and passionate about olives, especially after you have seen them up close and personal in Italy.   The article has several recipes using olives such as a fish salad, Salad Nicoise, spaghetti with a fresh tomato and olive sauce, a beef stew with red wine and olives, an olive salad with herbs, stuffed mushrooms, an egg and olive spread for bread or crackers, a Mediterranean sandwich with olives, peppers, red onion, and two kinds of olives, and olive-stuffed chicken breasts.  But the recipe I settled on is simple and delicious, and a perfect appetizer or snack.  Kalamata olives marinate for 24 hours in olive oil, thin slices of red onion, and paprika or smoked paprika, and served at room temperature.  Leftovers can be refrigerated for up to three weeks.  I can eat these like popcorn, but savoring every morsel.  Hope you like them too.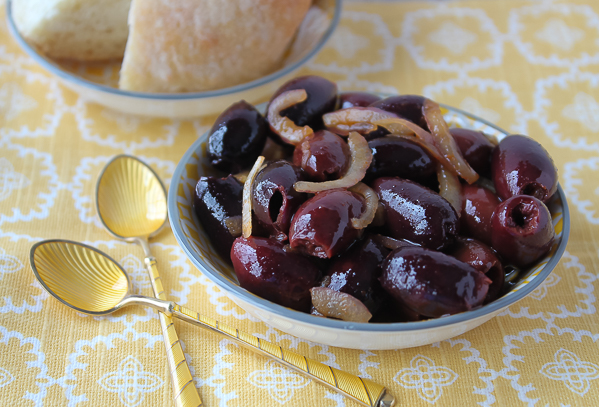 Paprika-Spiced Kalamata Olives
Author:
Sphere Magazine, March 1977
Ingredients
1 pound Kalamata Olives, drained*
¼ cup sliced red onion
¼ cup olive oil
½ teaspoon smoked paprika, or regular paprika**
Instructions
Slash each olive with a knife. Combine with remaining ingredients.
Marinate at room temperature 24 hours.
Store covered in refrigerator no longer than 3 weeks.
Bring to room temperature before serving, Makes 3 cups.
*Note: The original recipe called for olives with the pits, then slashed so the marinate would infuse. I bought pitted Kalamatas and then didn't see the need to slash them.
**Note: The original recipe called for plain paprika; I preferred to use smoked paprika. Pick your favorite!