King's Cake is associated with Mardi Gras celebration in New Orleans. The tradition of the King Cake dates back to the Middle Ages to celebrate the Catholic Epiphany known as Three Kings Day. In the 1800's French settlers brought the cake and the traditions to Louisiana.  It's a ring-shaped pastry (not a cake, more like a yeast bread coffee cake) that's covered with icing then topped in sections with yellow, purple, and green edible glitter or sprinkles. The cake traditionally contains a plastic baby hidden inside that is said to bring good luck to whoever winds up with it in their slice.  Some say the tiny baby represents the baby Jesus, while others believe it developed from a Louisiana tradition of hiding a trinket or even a bean, during the King's Ball.  Whoever found the trinket would be crowned a King or a Queen of the ball along with luck and prosperity.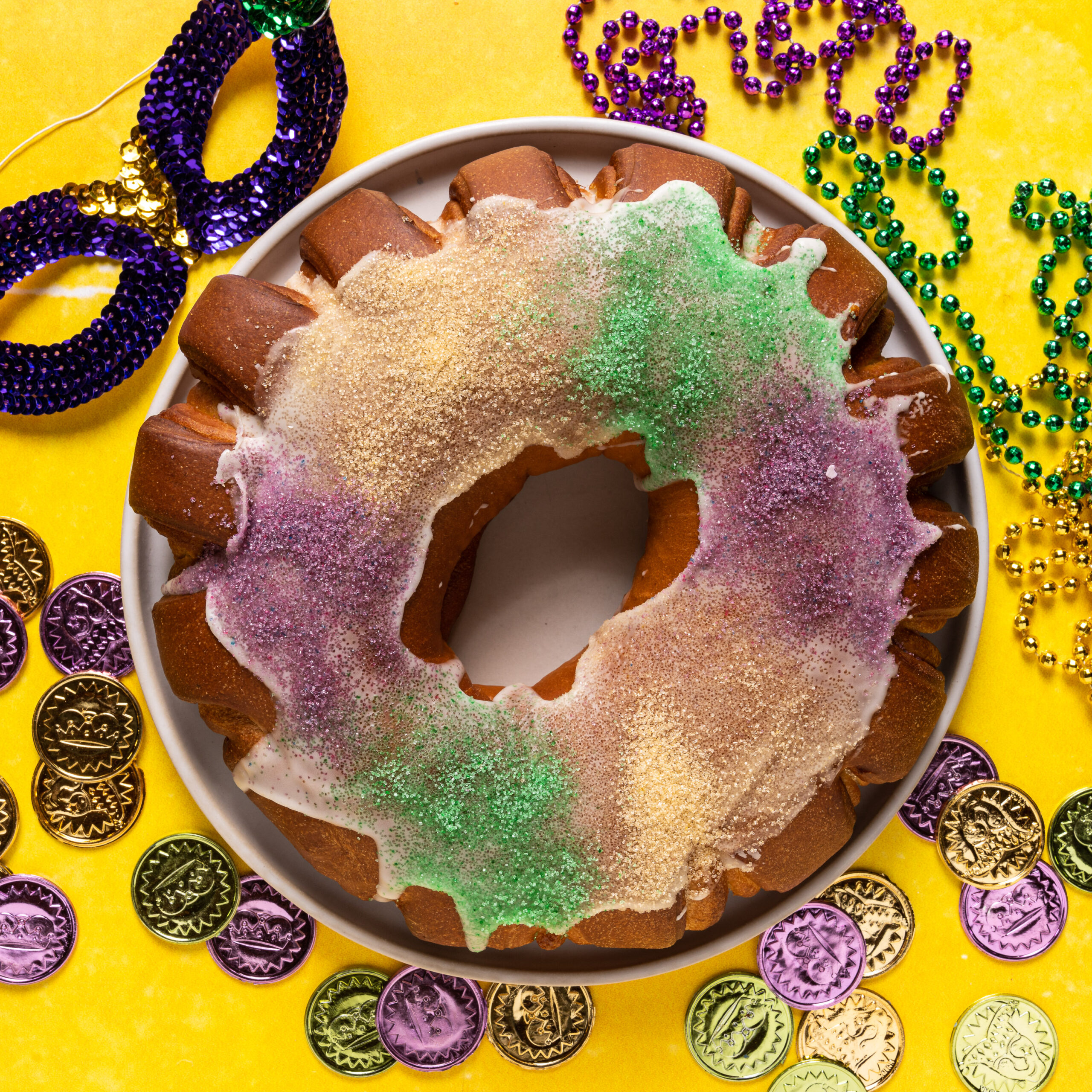 This lovely King's Cake is from a newly established and already popular bakery called Hewn right here in our hometown.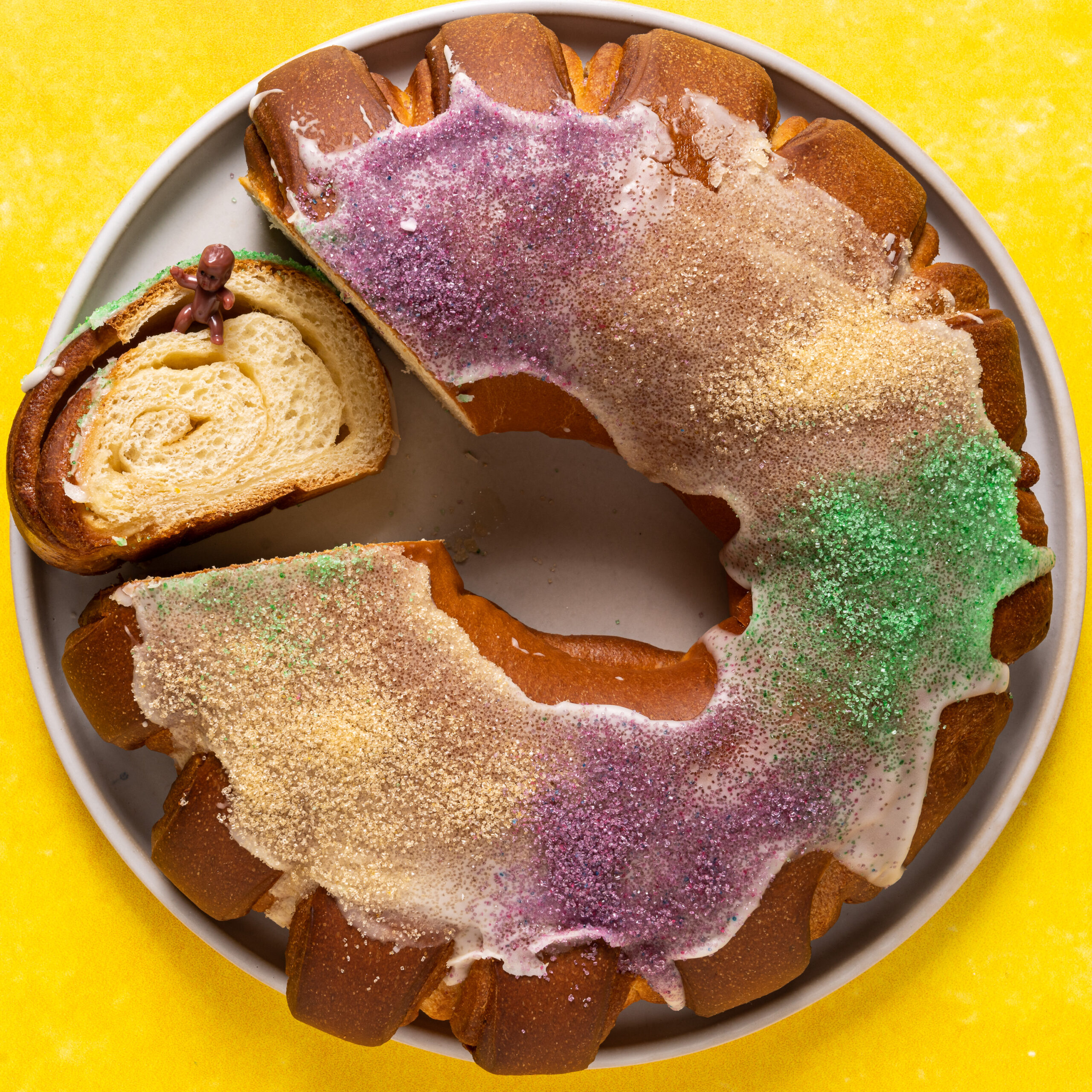 There is the tiny plastic baby inside the slice!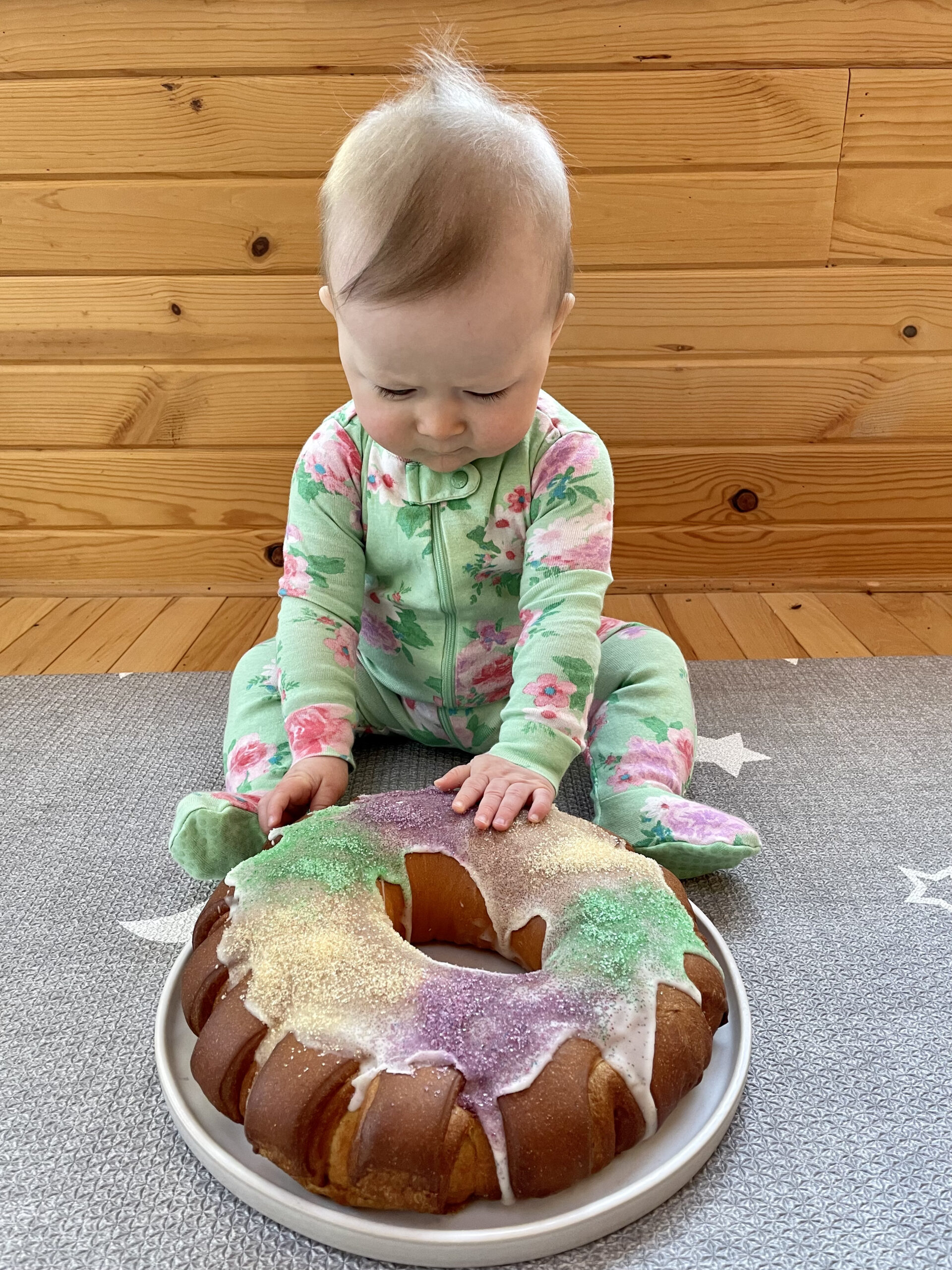 That is my adorable granddaughter trying to figure out this new treat!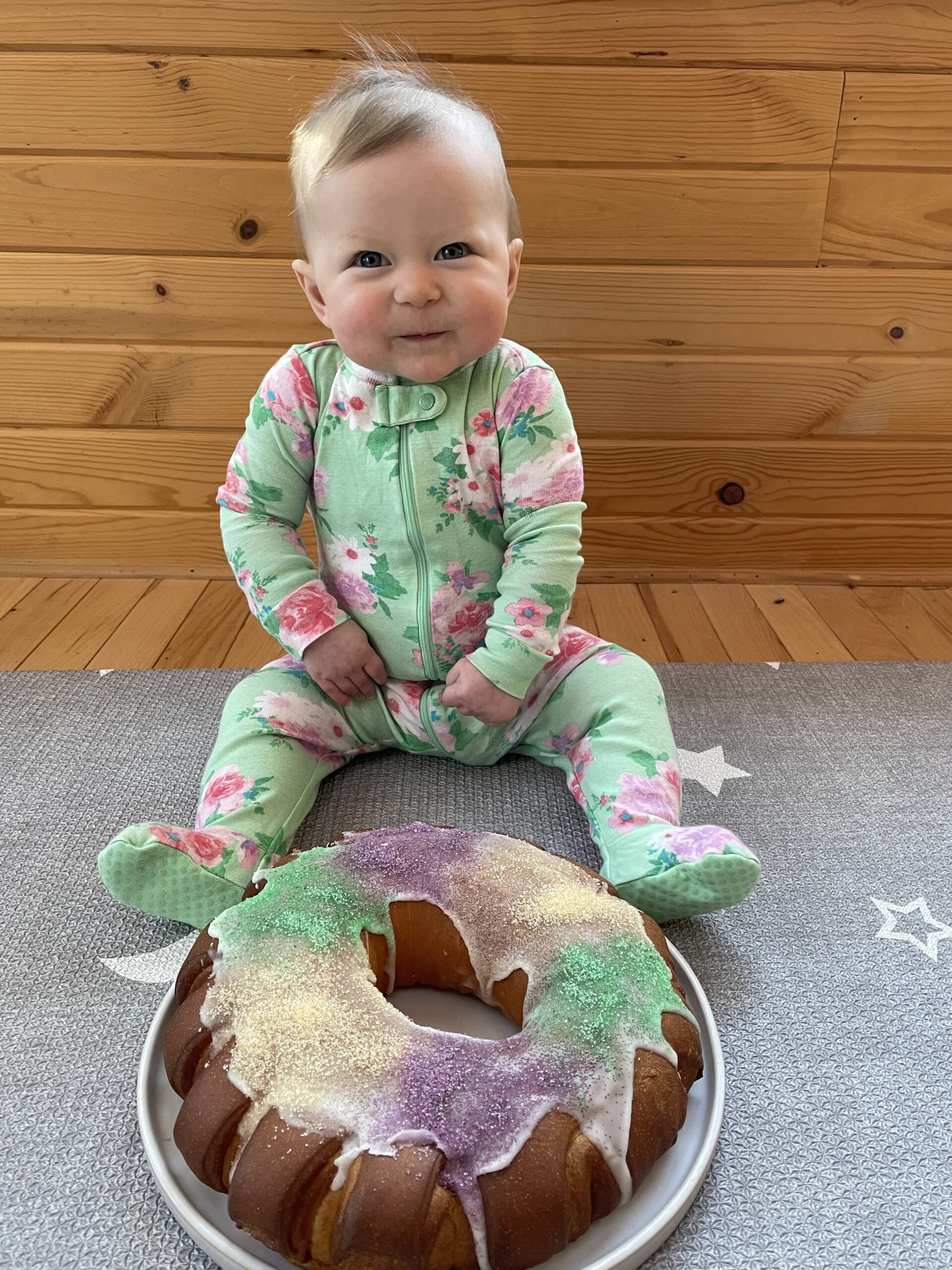 We found the real baby!  I would say we are the lucky ones.
Happy Mardi Gras!