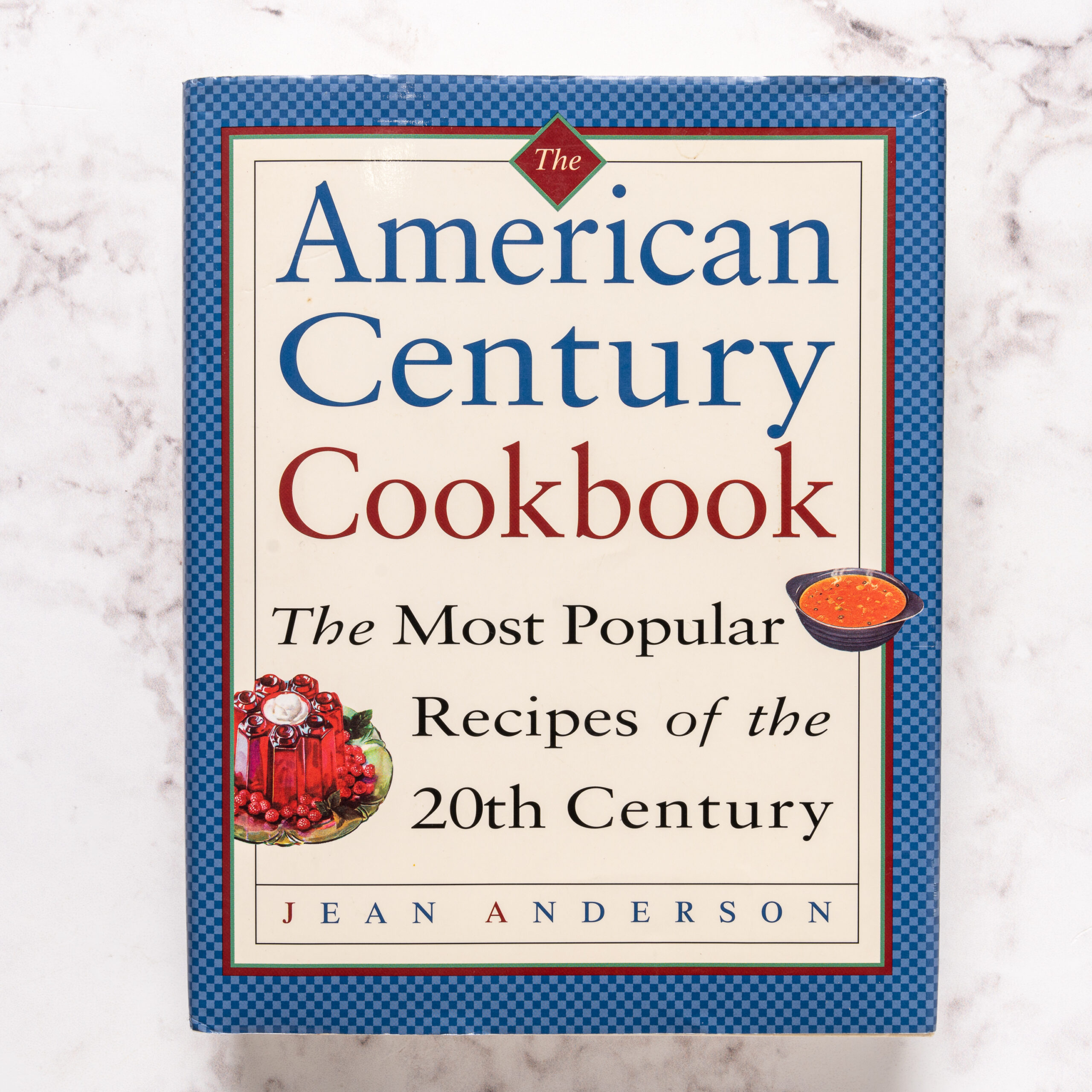 Author Jean Anderson was a member of the James Beard Who's Who of Food and Wine in America, in addition to numerous awards for her award-winning cookbooks.  I have always loved her cookbooks and recipes. Sadly, Anderson recently passed away at age ninety-three.  She was loved and admired by many.  Her cookbooks will live on forever.
This particular cookbook took Anderson ten years of study to complete.  The result is a fascinating look at the recipes of the 20th century of our mother's and grandmother's plus the exploration of the diversity of our nation's cuisine.  Anderson wanted to track not just recipes but food trends, food people, appliances, gadgets, and even favorite food of our presidents.  In other words, this is not just a cookbook with great recipes but a history of our country in many ways.  If you are a food person and also a history buff, you will love this book.  I couldn't put it down.  The book is huge with over 500 pages with so much to read, but since today is President's Day, I decided to concentrate on favorite presidential foods.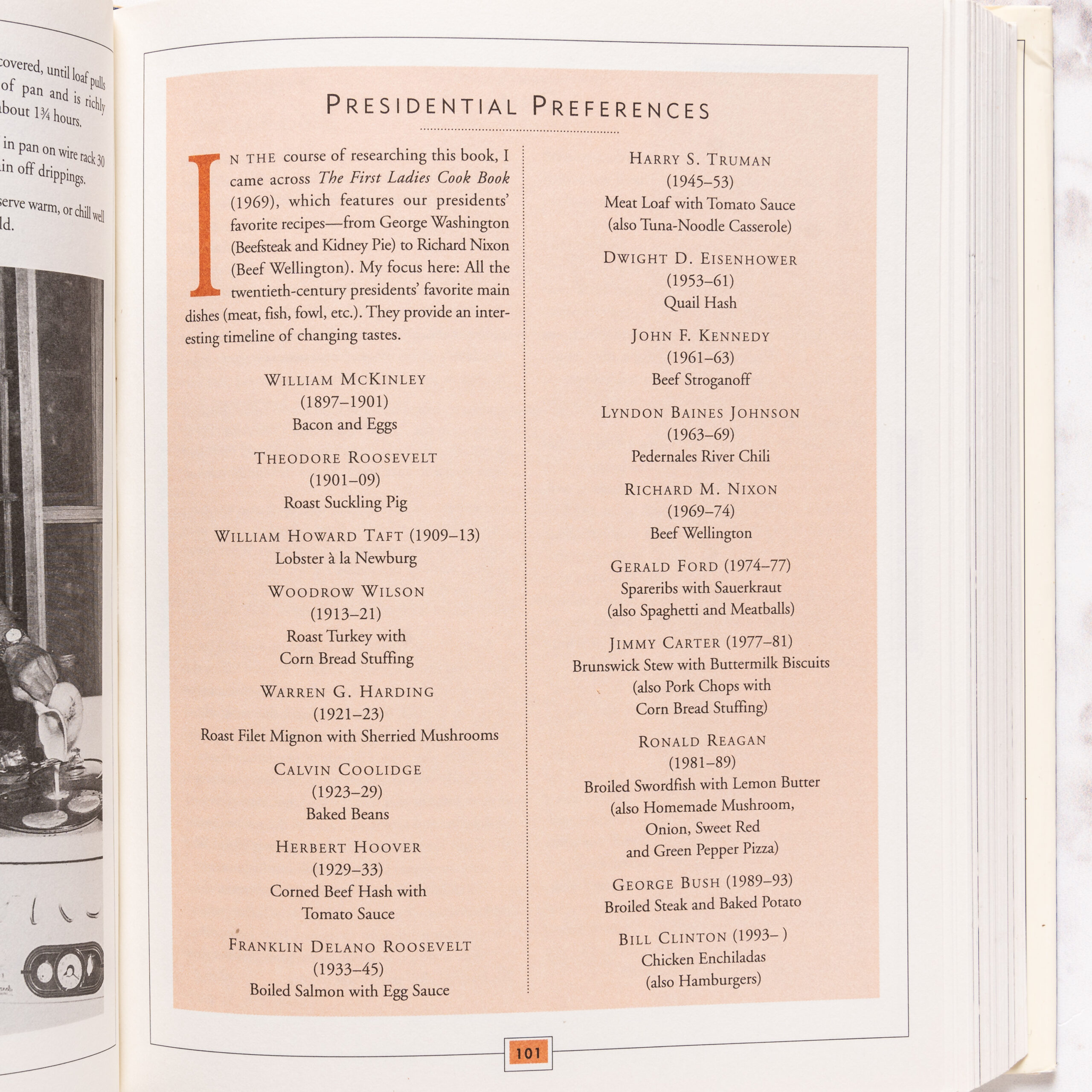 I came across this page of some favorite foods of former presidents.  Some favorites were simple fare like bacon and eggs from William McKinley, to Quail Hash from Dwight Eisenhower.  But I settled on the chili from Lyndon Baines Johnson because it's a hearty dish for this cold winter.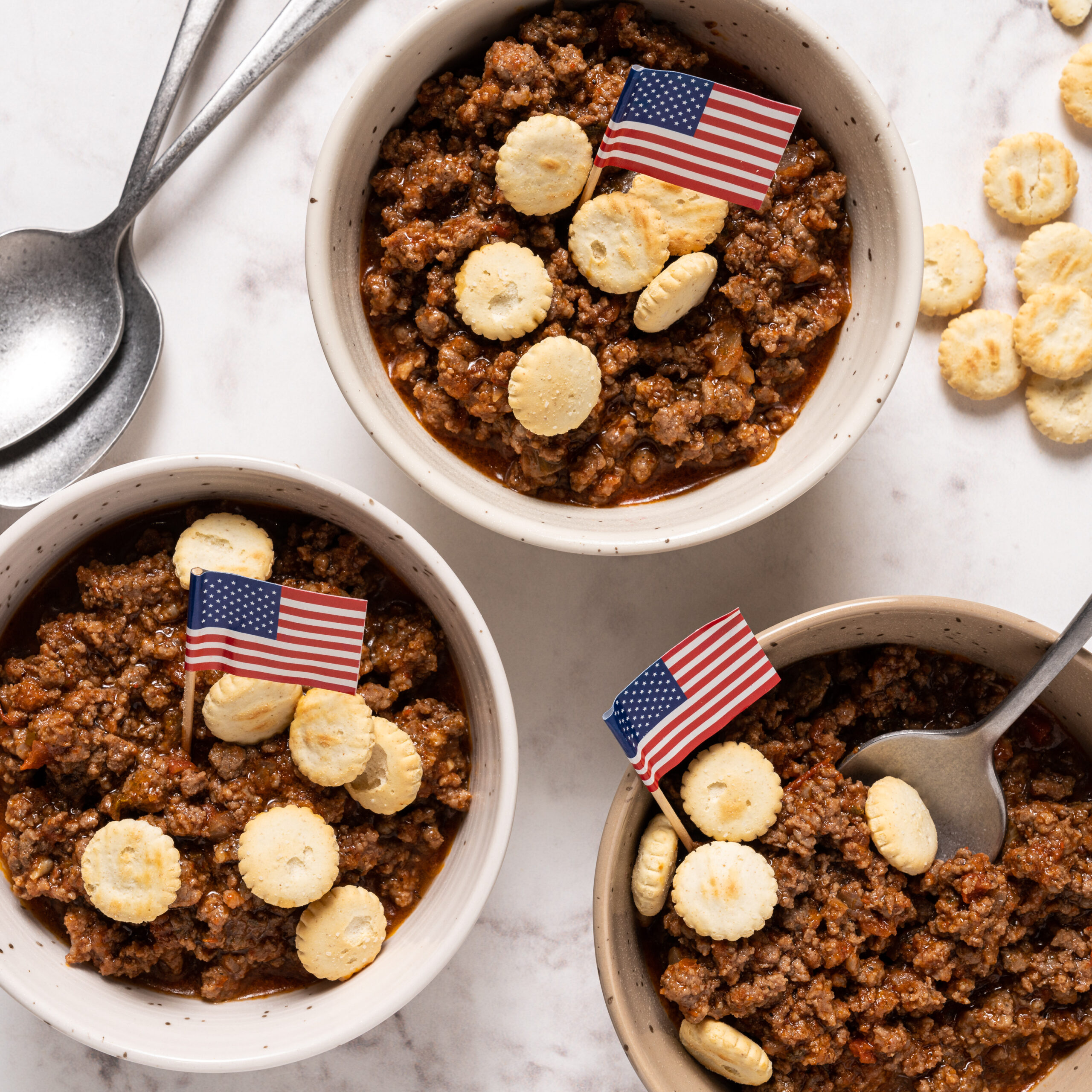 The recipe was developed for LBJ after he suffered a heart attack and his doctor ordered no more of his favorite greasy chili made on his ranch in Texas.  LBJ was ordered to follow a low-fat, low-cholesterol diet but he refused to never have his beloved chili again, so this version was developed to satisfy his craving. Lean beef or venison was used with no added oil and every bit of fat skimmed off.  And in true Texas chili, has no beans.  I doubt he added American flags to his bowl, and maybe he didn't have the crackers, but it was a very good chili.  But I have to admit I missed the beans.  The Midwest girl in me wanted to add not just the beans, but maybe some grated cheddar and a dollop of sour cream.  Sorry LBJ's doctor…

LBJ's Pedernales River Chili
Author:
American Century Cookbook by Jean Anderson
Ingredients
4 pounds coarsely ground lean beef chuck or venison shoulder
1 large yellow onion, peeled and coarsely chopped
2 cloves garlic, peeled and minced
1 teaspoon dried oregano (preferably Mexican oregano)
2 Tablespoons chili powder (or more to taste)
1 teaspoon ground cumin
1-1/2 teaspoons salt, or to taste
6 dashes hot red pepper sauce (more or less to taste)
2 cups water
1-1/2 cups canned crushed tomatoes
Oyster crackers, for serving
Instructions
Place beef and onions in Dutch oven over medium heat and cook, stirring, until no longer pink. Add garlic and stir another minute.
Add all remaining ingredients, bring to a boil, then reduce heat to a simmer. Cook, uncovered, stirring occasionally, for 1-1/2 hours. Skim off any excess fat and taste for chili powder and salt and adjust accordingly. (I liked more spice!) Serve with oyster crackers.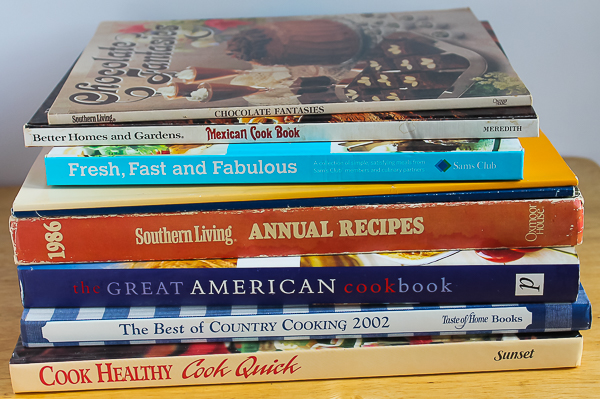 Here are the other books sent by Cyndi W.  Thank you, Cyndi!