I'm still trying to come down from a weekend of pure bliss with my childhood friend, Linda.  Linda and I literally grew up together since infancy.  We have kept in touch over sixty years and are still best of friends.  Even our mom's were friends.  We have had times where we lost touch here and there, but with friends like we were, we always knew the other one was just a phone call away.
Linda has been a make-up artist for thirty-four years in the movie and television industry.  She has worked on some of the biggest blockbusters and most famous celebrities.  I told her she should write a book.  Right now, she is working on television shows in Chicago like "Chicago PD," "Chicago Med," and "Chicago Fire."  But lucky for me, she had some time off and came to spend the weekend.  My husband Bill was in Upper Michigan so we had the house to ourselves.
We talked for hours and hours and hours every day.  That's no exaggeration.  And it was wonderful.  We had much to catch up on, and that we did with lots of laughing and some tears here and there.  We spoke of our mothers, as Linda lost her mom a few years ago, and my mom passed away last month.  We looked at old childhood pictures, and even talked about the foods we used to eat together.  Although we didn't have it this weekend, our favorite sandwich growing up was peanut butter and potato chips on white bread.  Don't knock it until you've tried it!  We also remembered that our favorite after school snack was cheese and crackers.  We didn't have that either but decided to move it up a notch to pimento cheese and crackers!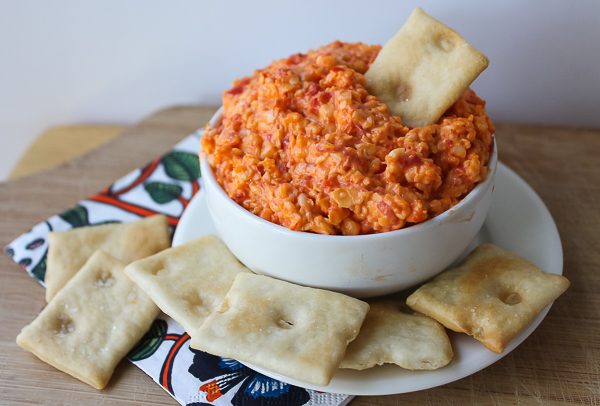 With delight, we devoured the pimento cheese.  It's made with both sharp yellow cheddar and white sharp cheddar, pimento, a little mayo and celery salt.  That's it!  It will keep for about three days but obviously never made it that far.  We enjoyed easy dinners like oven roasted wild caught salmon, asparagus, and grape tomatoes, with olive oil, lemon, and fresh dill and served with a delicious sour cream dill sauce.  Another night we had homemade soup and garlic bread.  Easy stuff but so good.
There really is nothing like a lifelong friend with such a strong emotional attachment, watching each other grow up and having the same experiences.  We both have many friends but what Linda and I have in our friendship is like no other.  When someone asks in conversation if I have any siblings, I will reply that I have three brothers, but no sisters, that is not actually true.  I have Linda.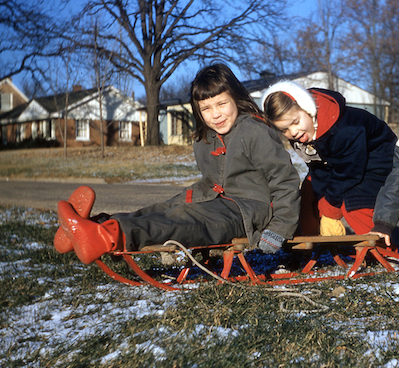 Pimento Cheese
Ingredients
2 cups coarsely grated sharp yellow cheddar cheese
2 cups coarsely grated extra-sharp white cheddar cheese
1 cup drained chopped pimentos
½ cup mayonnaise
½ teaspoon celery salt
For serving: crackers, celery sticks, carrots, bell pepper strips, or baguette slices
Instructions
Place first five ingredients in a food processor with metal blade. Pulse until just mixed and mixture is still chunky. Do not make it smooth. Place in a serving bowl. Cover and chill mixture at least an hour or so to let flavors blend. It will keep covered in the refrigerator for a few days, if it lasts that long! Serve with suggested serving pieces. (My favorite is crackers and celery sticks). Also note: My favorite cheeses to use is Kraft Cracker Barrel blocks.
Here's a bonus recipe for the dill sauce we made for the salmon.
Sour Cream Dill Sauce
2-1/2 cups mayonnaise
1 cup sour cream
3 Tablespoons freshly grated Parmesan cheese
3 Tablespoons chopped fresh dill
3 Tablespoons finely chopped onion
1 Tablespoon cider vinegar
2 teaspoons freshly ground black pepper
2 teaspoons fresh lemon juice
2 teaspoons Worcestershire sauce
2 garlic cloves, finely minced or crushed
Combine all ingredients in a food processor or blender and mix well.  Place in a serving bowl, cover, and chill before serving.  Serve with seafood, or it can be a dip for vegetables, or used as the base for tuna or chicken salad, potato salad, or for deviled eggs.  Makes about 4 cups.
This can easily be halved which I did.  The full recipe is great for a big party.