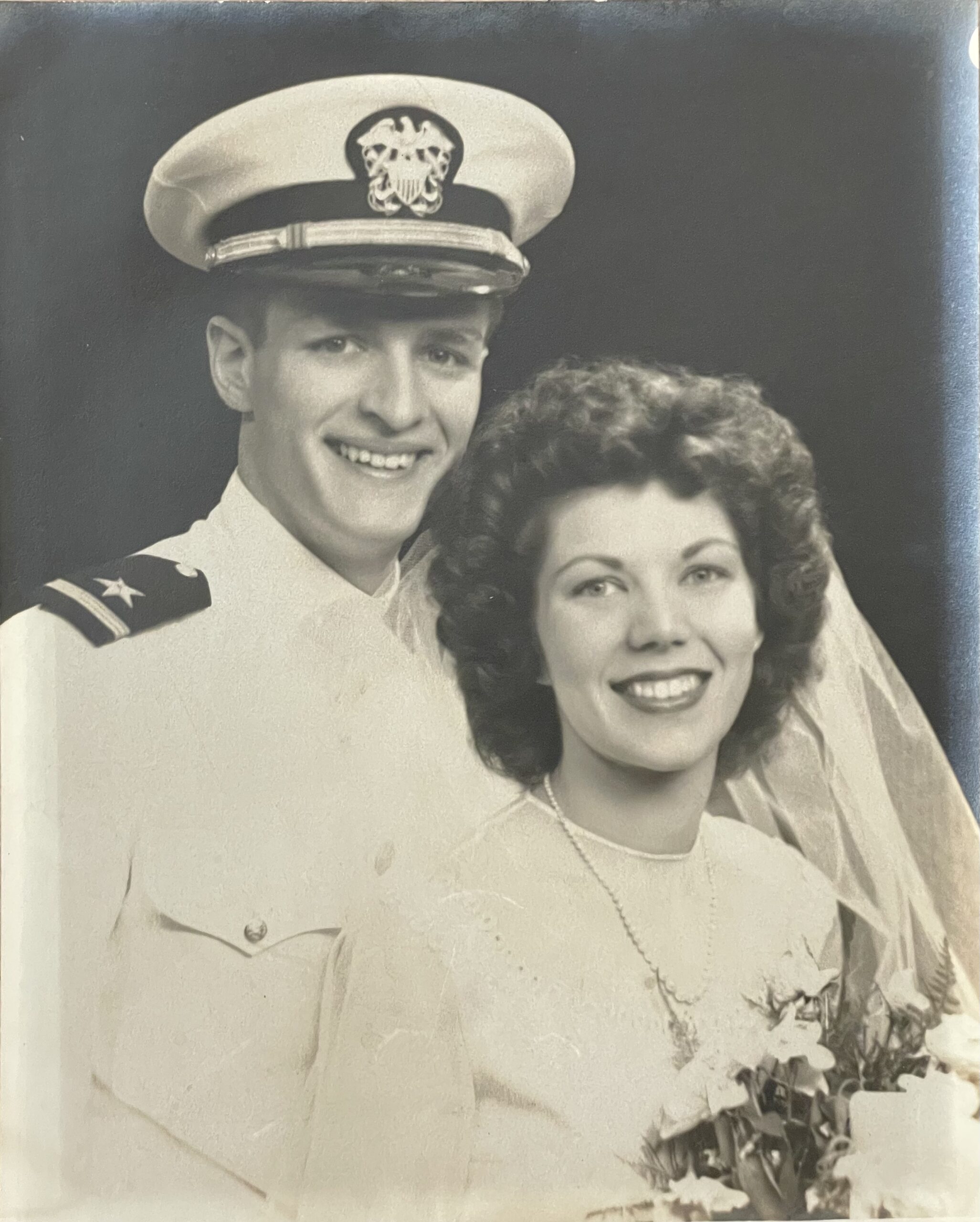 My dad was in the navy in World War II.  He and my mom were married right before he was shipped out to sea.  Thank goodness he returned safe and sound when the war was over, but he lost many of his friends.  His best friend since childhood named Les Leonard died, as did the newlywed husband of my mom's best friend.  Both my mom and dad spoke about them throughout their lives.  They were never forgotten.
In later years when my dad was dying of cancer, the treatments took away most of his sense of taste.  All he could taste was sweet.  On one of my last visits to him he asked me to make something full of sweet tastes.  I settled on a 1950's type of recipe using a couple flavors of jell-o, cream cheese, pineapple, cherry pie filling, mini marshmallows, and whipped cream.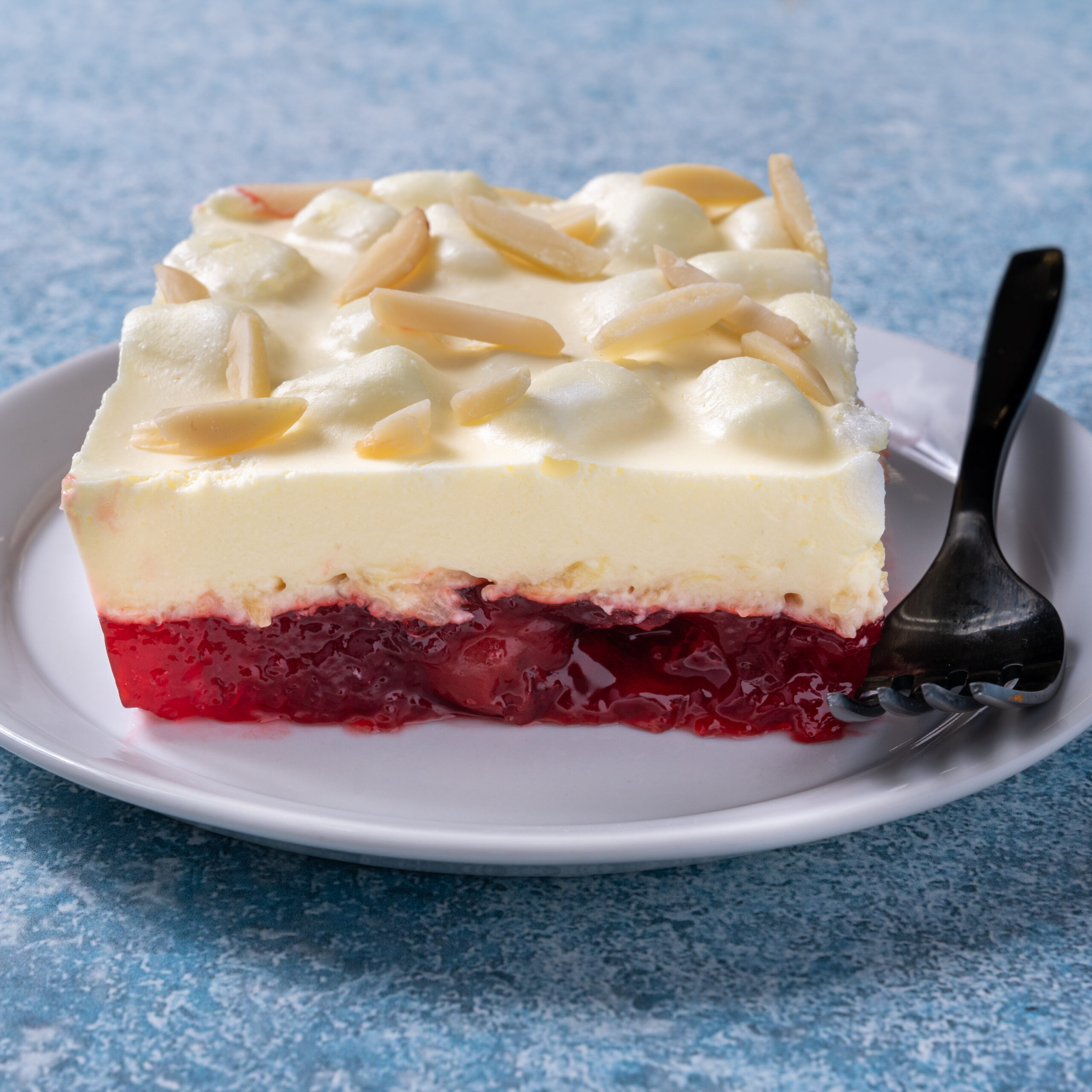 I will never forget watching him gobble it up and saying it was perfect and exactly what he wanted.  I made it a second time before I returned back home to Illinois.  He died on a beautiful sunny day in May, not long after I left, at the too early age of fifty-eight.  I haven't made this dessert (although in the '50's they were called salads) in a very long time.  It brought back a lot of memories of that time with my dad.
Let us all honor and never forget our brave veterans, and all those serving past and present.

Dad's Favorite Fruit-Cream Cheese Dessert
Ingredients
First Layer:
1 package (3 ounces) Raspberry, Strawberry, or Cranberry gelatin
1 cup boiling water
1 can (21 ounces) cherry pie filling
Second Layer:
3 ounces of block-style cream cheese
⅓ cup mayonnaise
1 package (3 ounces) lemon gelatin
1 cup boiling water
1 can (8 ounces) crushed pineapple, undrained
½ cup whipping cream, whipped until firm soft peaks form
1 cup mini marshmallows
Sliced almonds for garnish
Instructions
For First Layer: Add the raspberry (or other red gelatin) to 1 cup boiling water in a medium mixing bowl, stirring constantly until dissolved. Thoroughly stir in the cherry pie filling. Spoon mixture into a 9-inch square baking pan with high sides, or any other 9-inch pan with high sides. Place uncovered in refrigerator until it sets.
For Second Layer: In bowl of electric mixer beat together the cream cheese and mayonnaise. In another bowl dissolve the lemon gelatin in 1 cup boiling water. Slowly add the lemon mixture to the cream cheese mixture in a steady stream on low speed until combined. Scrape sides of bowl then add the undrained pineapple and mix to blend well. Whip the cream, then fold into cream cheese-lemon-pineapple mixture along with the marshmallows. Spoon over chilled cherry layer and chill until set, at least 4 hours or overnight.
To serve, sprinkle slivered almonds on top. Dessert can be cut into squares or scooped out with a spoon.