Cookbook Collectors will love this book.  Author Pamela Kure Grogan proudly shares her cookbook collection with the world.  She started out like many of us with a passion for food at an early age, with an Easy Bake Oven, the Better Homes and Gardens Junior Cookbook, and a family of good cooks and bakers.  Grogan's love for cooking and collecting cookbooks grew over the years to her current amount of about 3,000 books.
The chapters not only have photos of books, but also some recipes and history of cookbooks.  Each chapter is unique highlighting cookbooks from celebrities, Inns and farms, cooking by men, American chefs, International chefs, restaurants, beverages, entertaining, Farm Journal cookbooks, vintage cookbooks, and more.  I love having this book on The Culinary Cellar shelves.  There are many photos of books that I lost in the flood, and it's good to see them again.
Since Memorial Day is approaching, I decided to try a barbecue sauce recipe from the "Men at Work" chapter to use on anything you might be grilling this weekend.  The recipe is for a small batch of sauce which could make it perfect for a couple or a few people.  The sauce was very good and is more vinegary than sweet.  We enjoyed it stirred into a cooked and shredded pork tenderloin.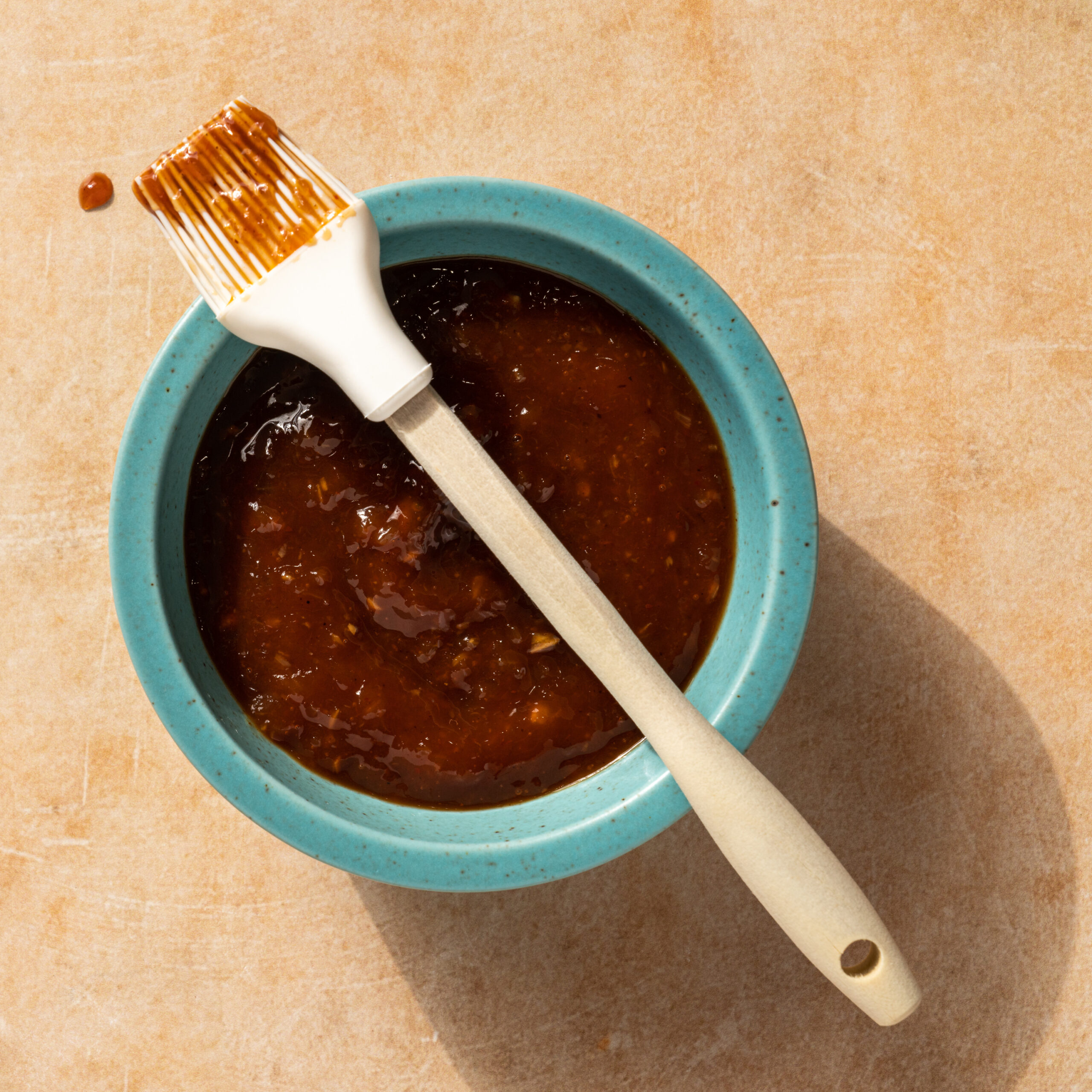 Barbecue Sauce
Ingredients
½ cup tarragon vinegar
½ cup ketchup
½ cup minced onion
2 cloves garlic, minced
Juice of 1 small lemon
Grated rind of the small lemon
1 Tablespoon Worcestershire sauce
3 Tablespoons packed brown sugar
1 teaspoon salt
½ teaspoon chili powder
¼ teaspoon Tabasco sauce
⅛ teaspoon sage
Instructions
Place all ingredients in a saucepan and stir until combined. Bring to a slow boil, reduce heat, and simmer for 15 minutes to 30 minutes or to a consistency to your liking. If it gets too thick, add a little red wine.
This sauce only makes about 1 cup for ribs or whatever else you like to grill. Keep in mind that this is more of a vinegary sauce, not a sweet sauce.