Smoked Fish is not only delicious but comes fully cooked and easily shredded to make a dip, spread, or chowder.  When my husband brings home the wonderful Lake Superior smoked whitefish from trips to the Upper Peninsula of Michigan the first thing I make is this spread for an appetizer.  I love it paired with crispy Finn Crisp rye crackers, but other firm crackers will work fine.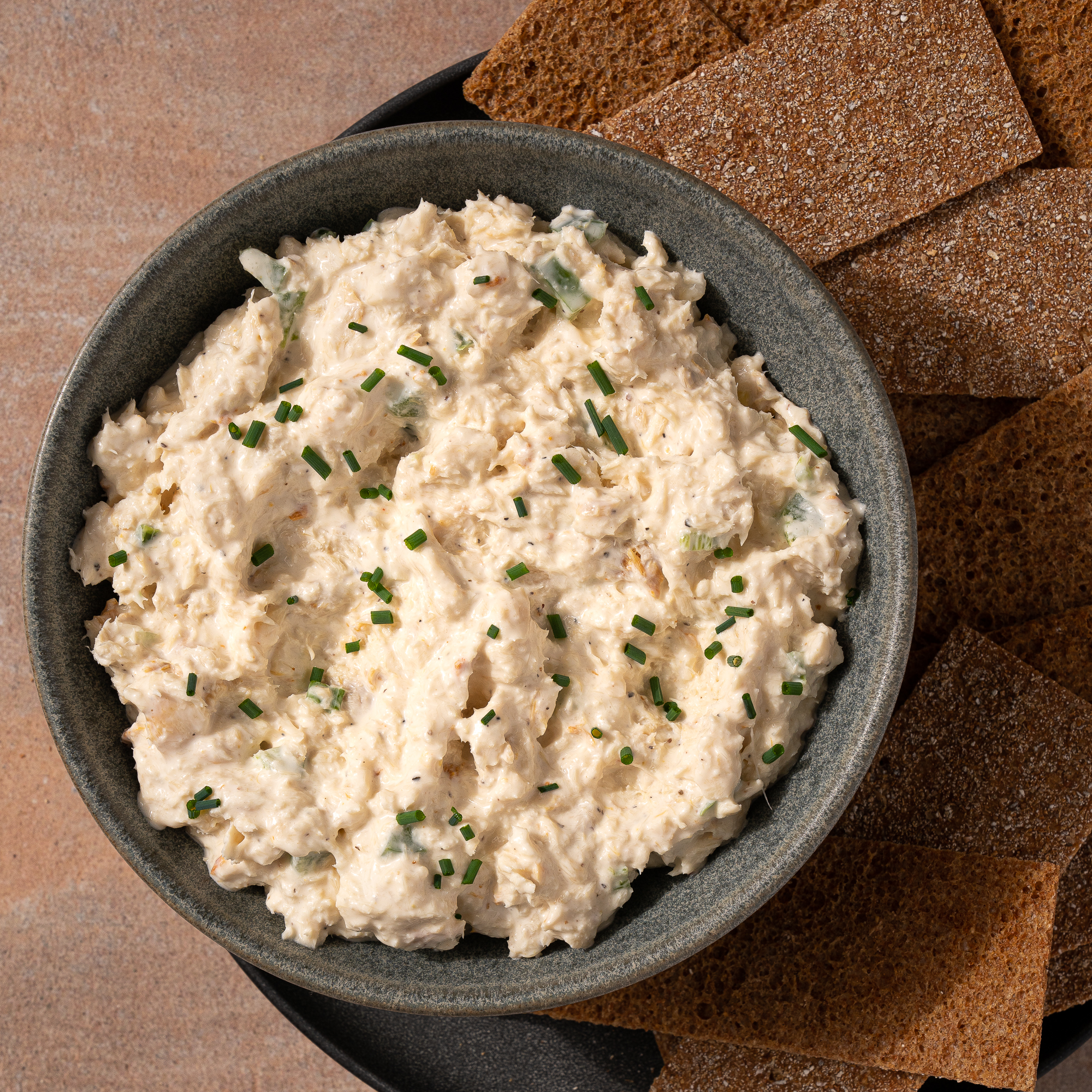 The shredded smoked fish is stirred into a cream cheese and sour cream base with a little mayonnaise, green onion, jalapeños, lemon juice, Tabasco, and prepared horseradish.  It's smoky, rich, and irresistible.  Why not give it a try as an appetizer for New Year's Eve or Day?

Smoked Whitefish Spread
Ingredients
8 ounces smoked whitefish
4 ounces block cream cheese, softened
¼ cup sour cream
2 Tablespoons mayonnaise
2 green onions, sliced thin with some green tops included
1-1/2 Tablespoons minced jalapeños
4 to 5 teaspoons fresh lemon juice
1 Tablespoon prepared horseradish
½ teaspoon Tabasco sauce (or more to taste if desired)
½ teaspoon freshly ground black pepper
¼ teaspoon table salt
Finn Crisp Rye Crackers, for serving (or other firm cracker like plain Carr's)
Additional thinly sliced green onion tops or chives, for garnish
Instructions
Using your fingers, pull the skin and bones off of the fish and discard. Finely shred the fish meat and place in a medium mixing bowl.
Add the cream cheese, sour cream, mayonnaise, green onion, jalapeños, lemon juice, horseradish, Tabasco, pepper, and salt. Stir and mash with a fork until well combined. Set aside for 25 to 30 minutes to allow flavors to blend. Taste and adjust if needed.
Transfer to desired serving bowl and sprinkle top of spread with thinly sliced green onion tops or minced chives. Serve with crackers.