When my husband Bill was in Kindergarten, the teacher asked her students to bring in a copy of their favorite recipe to make a little booklet for the parents.  Bill knew his choice right away- his mother's Swedish Pancakes.  He called them egg pancakes probably watching his mom beat the yolks with some sugar then whipping up the whites to fold in.  The pancakes are extraordinary and melt-in-your-mouth.
Bill's mom, Helen Johnson Vanni would have been 104 years old yesterday had she lived, but she died at the age of 60 from Parkinson's disease.  Bill asked if we could celebrate her birthday by having her Swedish pancakes for Sunday brunch today.  We also decided we are going to make it a tradition from now on to make them every year on her birthday to celebrate her life.  I don't know why we never thought to do this before.  We love making new traditions!
Growing up, Bill said they had the pancakes with just syrup, but considering Helen's Swedish background and his dad was a full-blood Finn, it made sense to also offer lingonberries on the pancakes too.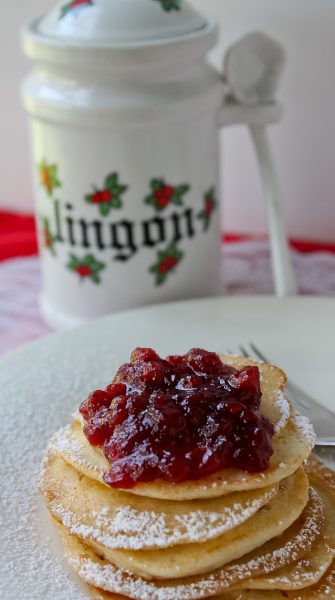 I prefer them with lingonberries and powdered sugar, while Bill still prefers maple syrup.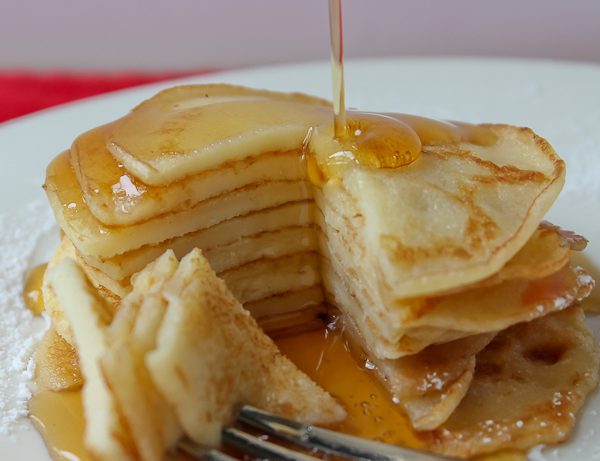 Years ago, I found this lovely lingonberry jam jar and like to show it off on the table with the pancakes.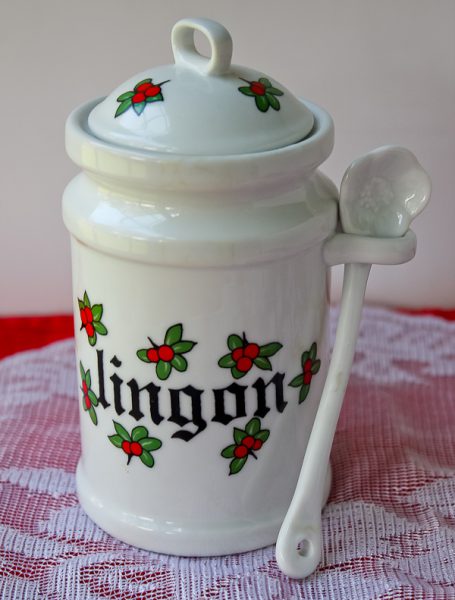 Happy Birthday to Helen.  How I wish I could have met her, but I have the joy of her pancake recipe.

Swedish Pancakes
Ingredients
3 large egg yolks
⅓ cup granulated sugar
1-1/2 cups whole milk
1 cup all-purpose flour
⅛ teaspoon salt
3 large egg whites, beaten stiff
Oil and butter for pan
Topping:
Lingonberry jam or sauce, powdered sugar, or maple syrup
Instructions
In bowl of electric mixer, beat egg yolks with sugar until thick and lemon-colored. Add milk alternately with flour and salt.
In another bowl, beat egg whites until stiff, then fold into milk mixture.
On a large flat griddle over medium, heat some oil and butter until hot and sizzling. Using a ⅓ cup measure, scoop up the batter and pour carefully onto hot griddle. Cook, turning once, until each side is golden brown and cooked through, just a couple minutes per side. Repeat with remaining batter, working quickly as the batter will deflate.
Serve the pancakes immediately either sprinkled with powdered sugar and topped with lingonberries, or with maple syrup.