Tag Archives | Lecce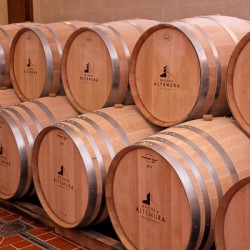 Our trip to Zonin's estate Masseria Altemura was to celebrate their inauguration. It was a grand party in every way!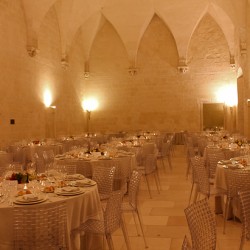 Day 2 in Lecce brings dinner in a dazzling 16th century castle built around a 12th century Norman tower.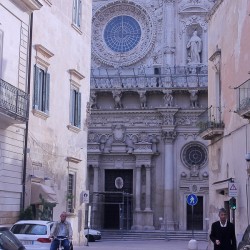 Come with me on a trip to Italy. My blogs for the next two weeks will be about a life-changing visit to Southern Italy.
Why I Started This Blog
I love cookbooks. I mean I really love them. I love to read them, treasure them, learn from them, and, of course, cook from them. To me, cookbooks take on a life all of their own. They are history, family, and memories. I have been collecting cookbooks and writing down treasured recipes of family, friends, and neighbors since about age twelve, which means I now own thousands of cookbooks, recipes, and clippings. Now I want to share them with you along with the many other culinary treasures of my cellar." - Debbie Vanni