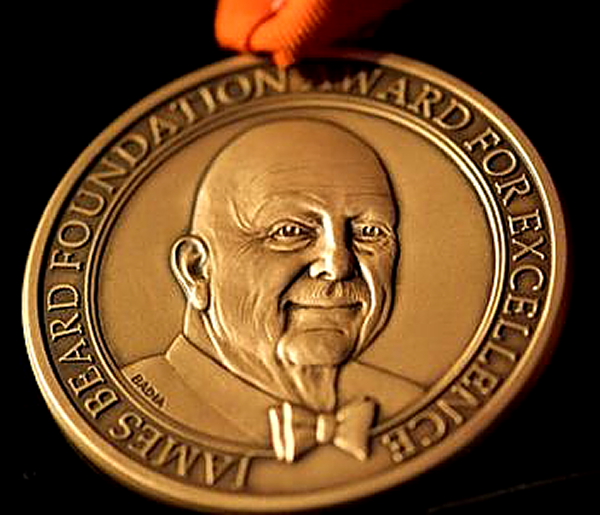 The James Beard Foundation was founded in 1986, and you would be hard pressed to find anyone in the culinary world who would not love to win this medal, which is equivalent to winning an Academy Award Oscar.  The foundation is dedicated to celebrating and preserving America's culinary heritage and future.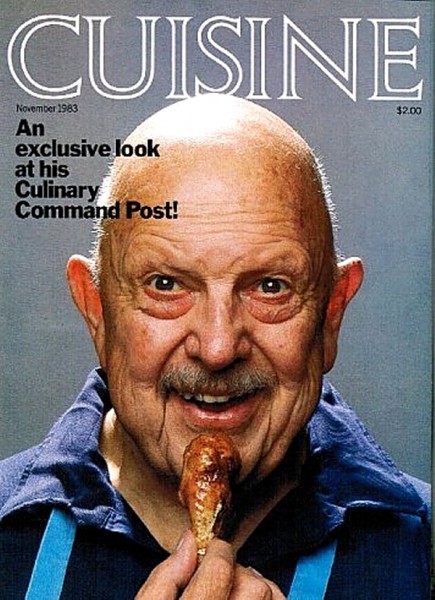 James Beard was a cookbook author and a walking encyclopedia of food knowledge and history.  This champion of American cuisine educated and mentored dozens of chefs.  In his honor, the Beard Foundation continues to award the spirit of James Beard each year with The James Beard Foundation Awards recognizing the outstanding talent in our food industry.  The theme for the awards this year was "Lights! Camera! Taste!" and hosted by actor Oliver Platt.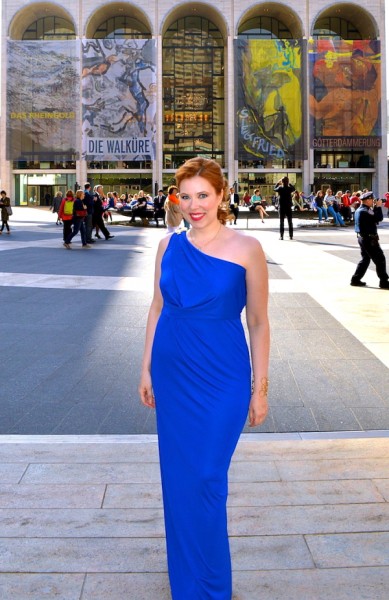 My daughter Kristina was in attendance at the awards and reported back that it was truly a  magical evening.   She was thrilled to watch Stephanie Izard of the "Girl and the Goat" in Chicago win for Best Chef in the Great Lakes Region, because we had dined there not long ago.  The Outstanding Bar Program was won by Grant Achatz of "The Aviary" another one of our favorite places in Chicago.  Paul Kahan, of "Blackbird" in Chicago, shared the honor with David Chang of New York City's "Momofuku Noodle Bar, being honored as America's Most Outstanding Chef, making it only the third time there has been a tie in this category.
The Humanitarian Award honor went to Emeril Lagasse, whose foundation supports programs aimed at disadvantaged children.  The Lifetime Achievement Award went to chef Cecilia Chiang, who founded San Francisco's Mandarin Restaurant and has been credited with introducing Mandarin cuisine to Americans.   There were many more awards with many talented chefs and food writers.  For the complete list of nominees and winners go to www.jamesbeard.org and you will also find out how to receive their newsletter which includes news of the food world and some great recipes.
I may not have a James Beard Award, but I do have most of his cookbooks – and a vintage James Beard bear: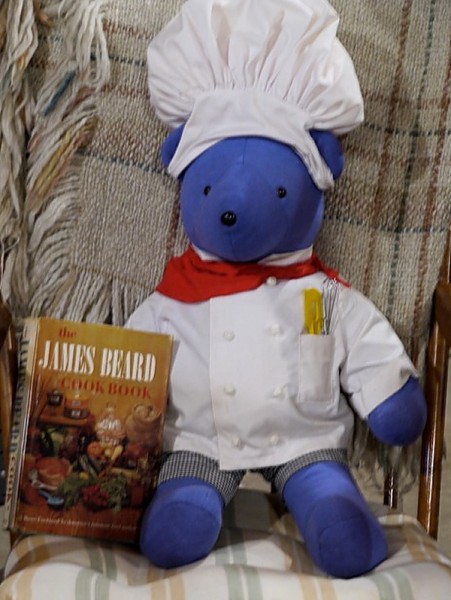 And I also have the other side of James Beard on the old Cuisine cover: