This year is the 100th anniversary of the Chicago Bears, Green Bay Packers, and the NFL.  Sounds like party time, and it is, especially here at Soldier Field.  Today the celebration started with a huge free event for fans that began at noon.  There is live music, autograph signing, and a mini NFL museum with huge busts of Bears' legends, the Vince Lombardi Trophy, and all 53 Super Bowl rings.  It's going to be a selfie photo-op paradise.  Oh, and not to mention the game tonight of Bears vs. Packers.  My husband Bill is in football heaven.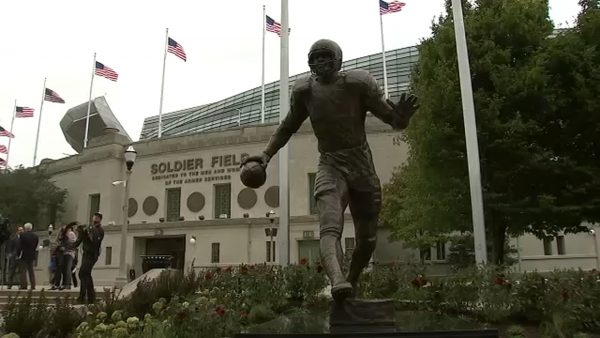 These are the two new statues of Walter Payton and Papa Bear George S. Halas.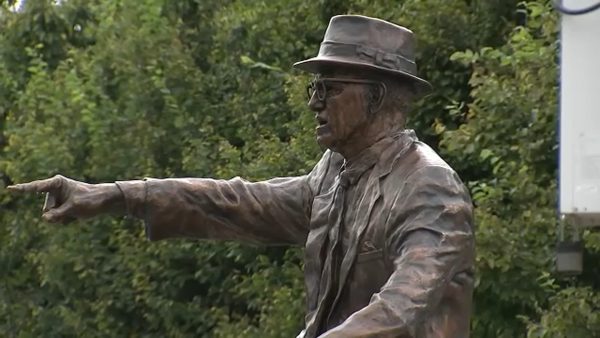 The Packers and the Bears have the NFL's oldest rivalry. This would also be the second straight year that the two teams met on opening weekend.  With all this excitement for sports fans, I wanted to make a snack tonight for Bill to have while enjoying the game.   In addition, our daughter Kristina gave Bill a gift pack of items on his birthday that she won for a recipe contest with tailgating ideas, and they are all perfect for the game tonight.  First there is the huge, cozy soft Bears blanket.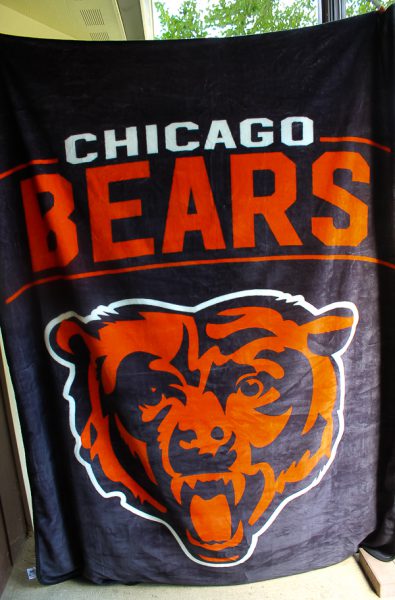 Then there is this beautiful and very large platter.  It's sturdy and can hold lots of sandwiches and other appetizers.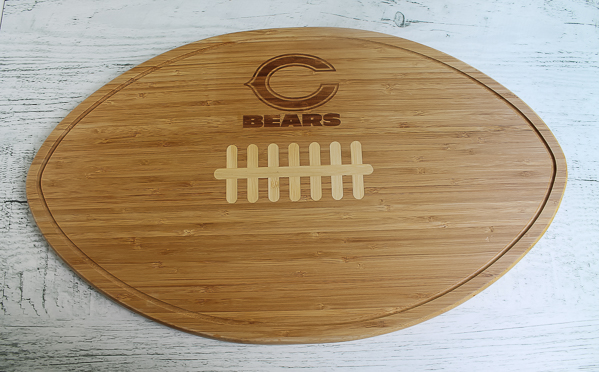 Next are the drinking glasses which of course will hold beer for Bill.  Not only that, this particular beer he can only find in Wisconsin.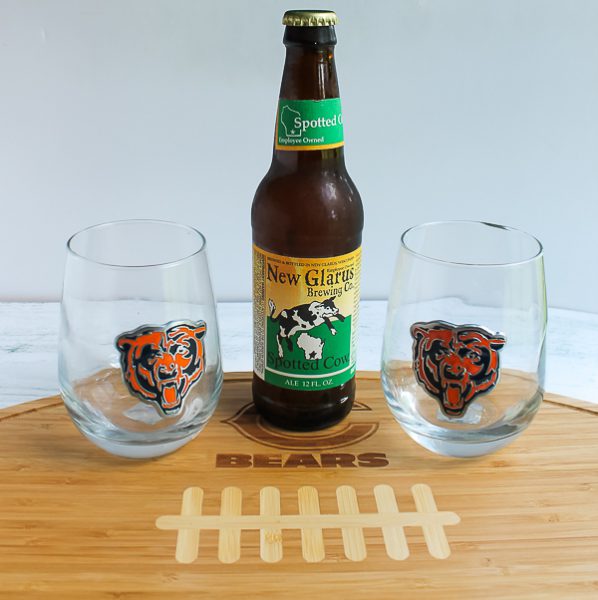 Since popcorn is the official food of Illinois, and Wisconsin is known for its cheese, and "Cheesehead" hats worn by some Packer fans at games, I came up with a popcorn snack idea.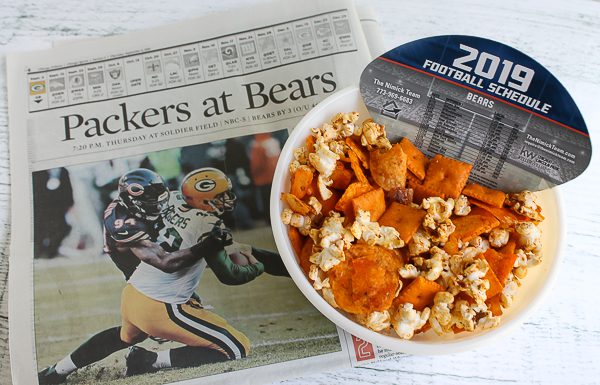 I started with a single serving size bag of microwave popcorn, added cheese crackers, barbecue potato chips and a spicy, buttery topping tossed in.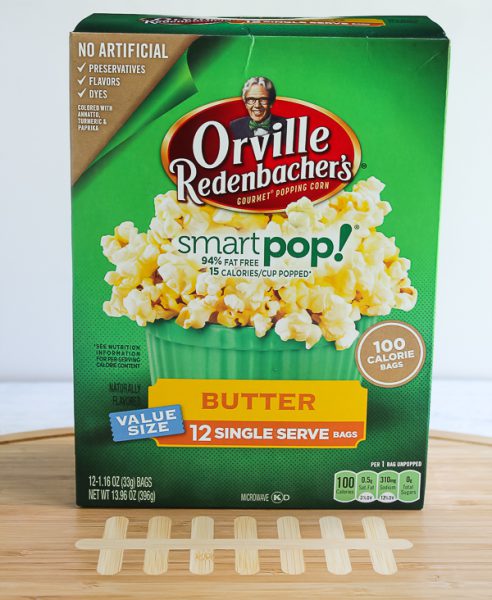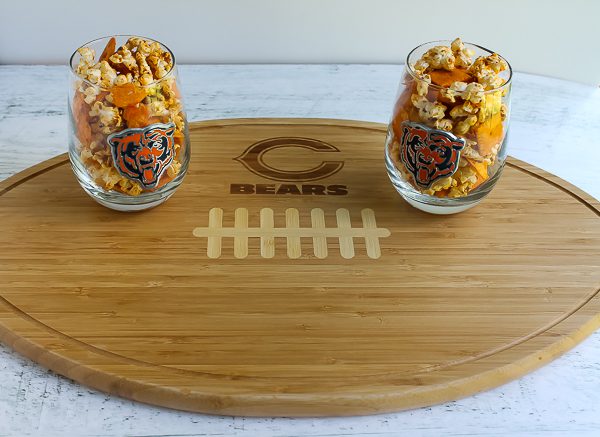 Like I said, the glasses will have beer but it also looks cute with the popcorn mix.  The recipe amount is perfect for one hungry football fan to last the game.  Or with Bill, maybe until half time!

Bears vs. Packers Popcorn Snack Mix
Ingredients
2 Tablespoons butter
½ teaspoon smoky-style barbecue sauce
¼ teaspoon chili powder
¼ teaspoon ground cumin
⅛ teaspoon garlic powder
⅛ teaspoon salt or to taste
Dash of cayenne pepper
1 individual size bag of microwave popcorn
1 cup barbecue potato chip (small pieces)
1 cup cheese crackers (mini size if you can find them) or you could use cheese balls instead
Instructions
In a 1-cup glass measuring cup, place the butter, barbecue sauce and all the spices; set aside.
Pop the popcorn and pour into a medium serving bowl.
Immediately place the measuring cup in the microwave and heat on high for 30 seconds, stir, and drizzle over the popcorn. Toss it just for a second to start distributing the mixture, then add the potato chips and crackers and toss thoroughly and serve.
Enjoy the game!!