Fruitcakes go back to ancient times and some people swear that's where the fruitcake came from that was given to them by a great-aunt.  Google "fruitcake history" and you will be amazed how long they have been around.
The iconic Kitchen Arts & Letters cookbook store in New York City held a fruitcake contest last year to prove that good ones do exist.  Guess who won?  My daughter Kristina!  It was a cranberry-based fruitcake and was a huge hit.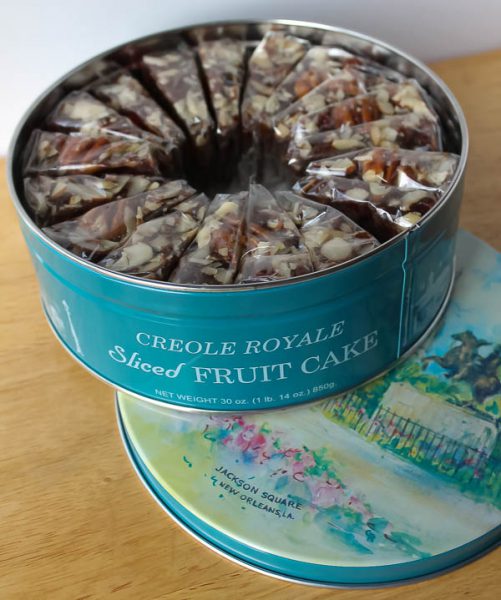 Did someone give you a fruitcake this holiday season?  Now that it is New Year's Day, are you trying to figure out what to do with it?  I realize some are not very appetizing, but my daughter Kara sent us one from New Orleans that will change your mind about fruitcake forever.  This Creole Royale Sliced Fruitcake tastes like eggnog and individually sliced for the perfect bite.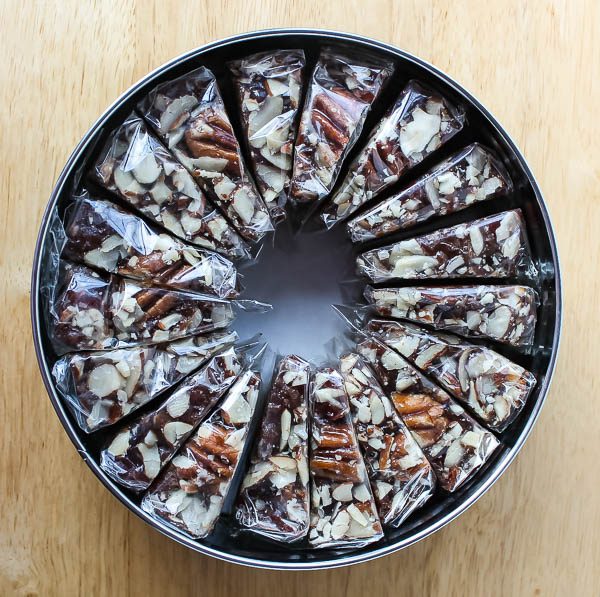 Not only is the tin beautiful, look inside at the perfect rows of wrapped delights.  No more cutting into a huge clumsy, sticky cake; just peel and eat the taste explosion.  It really will remind you of eggnog, with lots of crunchy nuts.
Happy New Year, everyone!  Christmas may have just ended, but it will be here again before you know it.  Which means more fruitcake again.  Don't forget about this one.  No more doorstops.  Promise.