If you are a movie buff and love watching the Academy Awards telecast, you need to have some snacks to enjoy.  I like making a food item or a theme from a nominated movie to make it more fun.  Here is a list of all categories.
If you watched a movie that is nominated for Best Picture called "Everything Everywhere All at Once," then you know Almond Cookies are featured in some scenes.  The traditional almond cookie has one almond on top of a delicious buttery cookie, but in the movie there are two almonds placed on top then a red smile face added.  I did not do that; instead I just made my mom's recipe for traditional Almond Cookies.  They are wonderful and will be a real treat for watching the show.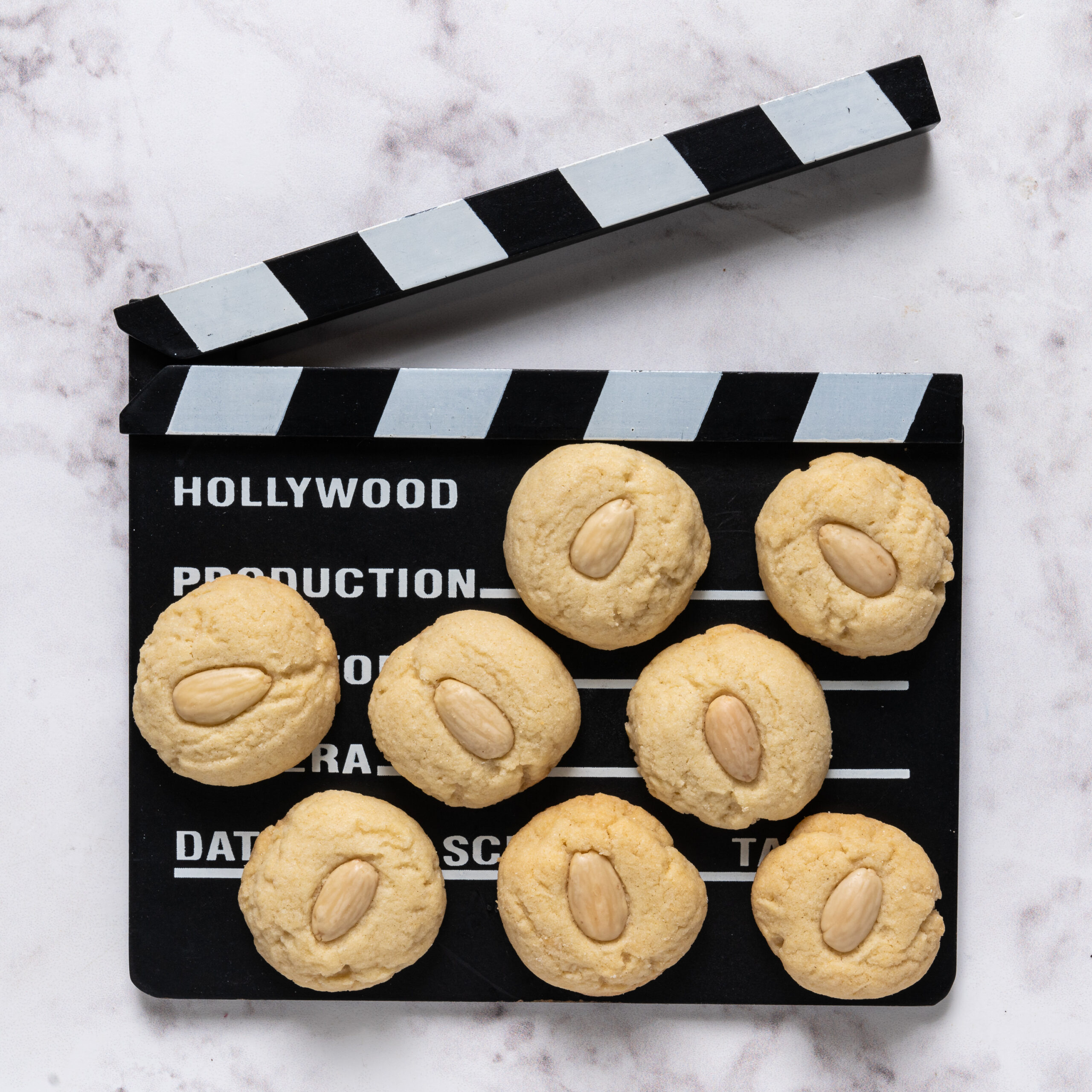 (Umm, if you watched that movie maybe you can explain it to me..)

Almond Cookies
Author:
My mom's recipe box
Ingredients
2-3/4 cups sifted all-purpose flour
1 cup granulated sugar
½ teaspoon salt
½ teaspoon baking soda
1 cup cold unsalted butter, cut into small pieces
1 egg, slightly beaten
1 teaspoon almond extract
⅓ cup whole blanched almonds (about a 2-ounce package)
Instructions
Heat oven to 325 degrees F. Place flour, sugar, salt, and baking soda in large bowl of electric mixer. Using a pastry blender, cut in butter pieces until crumbs resemble cornmeal.
Stir in beaten egg and almond extract. Mix well until it forms a stiff dough that holds together. Form dough into 1- inch balls using your hands or a cookie scoop, to make 4 dozen balls. Place balls on ungreased cookie sheets and press an almond in the center of each cookie, pressing down slightly.
Bake cookies for 12-14 minutes or until just golden around the edges. Remove from oven and let rest on the baking pan for a couple minutes before removing to a wire rack to cool completely.