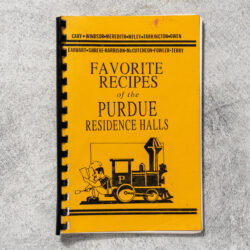 The recipes in this cookbook are favorites of both students and staff of Purdue University's Residence Halls.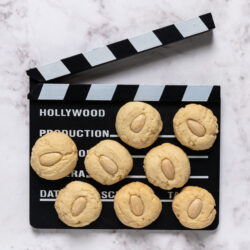 March 10, 2023
in
Academy Awards, Classic Recipes, Cookies, Culinary History, Culinary traditions, Easy Recipes, Movies, Munchies, Television Shows, Vintage recipes
Here is a treat to make from one of the nominated movies to enjoy during the Oscar telecast on Sunday.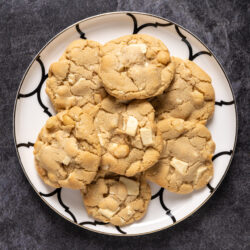 It was a cookie kind of weekend. When one has white chocolate and macadamia nuts in the pantry, the decision has been made!
Why I Started This Blog
I love cookbooks. I mean I really love them. I love to read them, treasure them, learn from them, and, of course, cook from them. To me, cookbooks take on a life all of their own. They are history, family, and memories. I have been collecting cookbooks and writing down treasured recipes of family, friends, and neighbors since about age twelve, which means I now own thousands of cookbooks, recipes, and clippings. Now I want to share them with you along with the many other culinary treasures of my cellar." - Debbie Vanni