My Great-Aunt Margery pops up in my mind all the time.  Sometimes I hear her laugh; she had a great laugh.  I look at her old claw-footed rocking chair I have of hers in my basement and I remember all the times I sat on her lap as a child and she would rock me for hours while reading a book (she was the only town librarian) and never seem to get tired.  I don't think Aunt Margery ever raised her voice or even scolded us.  If we acted up while visiting her house in rural Iowa for the summer, she would grab one of her big, fat sugar cookies and tell us to go feed a crumb to her parakeet, "Pretty Pat," or have us go pick green beans in her garden.  But most of all, I remember Aunt Margery's kitchen.  It was so small yet it produced treasures.  One of them was her klegens.  I don't know the origin of her famous little cookies.  They could be German, as there were many German settlers in the area, or they could be Amish.  No one knows for sure, but we have always loved them.
The recipe makes a lot of little cookies, but that's okay, because you can give them away as gifts for the holidays.  This batch will fill a lot of little tins!  It takes a while to make them because they are so small, but that is also part of the fun.  If you have others to help, it will be a breeze.
Start out by making the dough and refrigerating it for at least a few hours, or even for a couple days.  When you are ready to bake, pinch off a few tablespoons or so at a time and roll into long ropes about a foot long and 1/2-inch thick.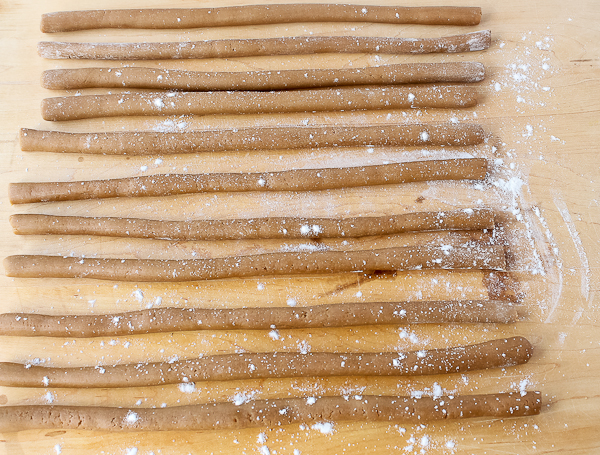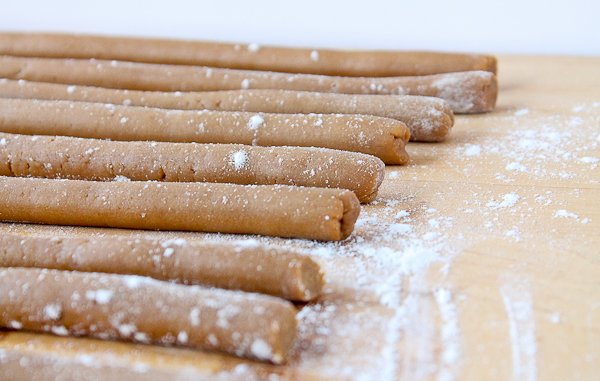 I make about a dozen or so ropes at a time.  After the dough is rolled out, slice it with a sharp knife into small 1/4-inch pieces.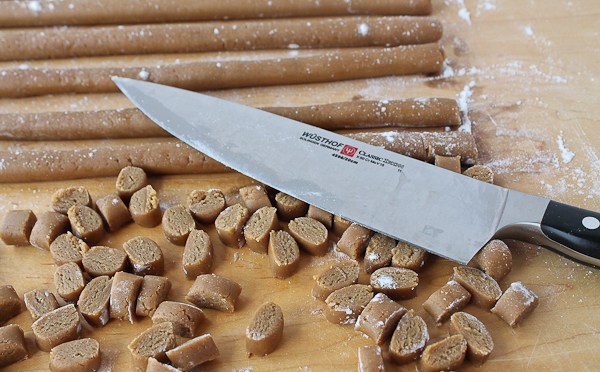 Place the sliced pieces on large ungreased baking sheets.
After the klegens are all baked and cooled, I just dump them all onto a large baker's size rimmed pan and then start dividing them up for gifts or a party, or put them in the freezer.  They freeze very well.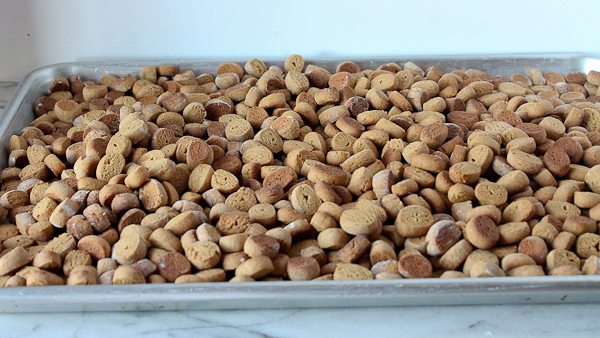 If I want to serve some for a party, I'll place in small bowls or use one of my favorite Christmas dishes, my mom's vintage hand-painted Italian Christmas tree.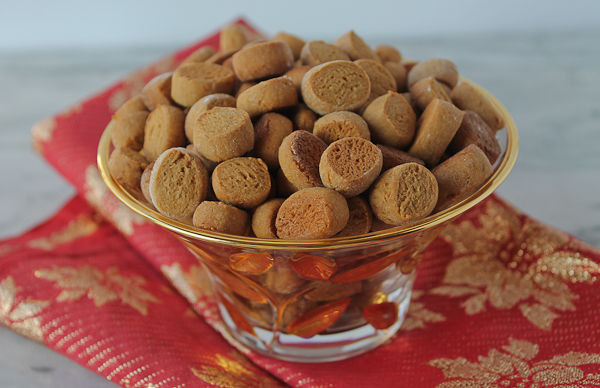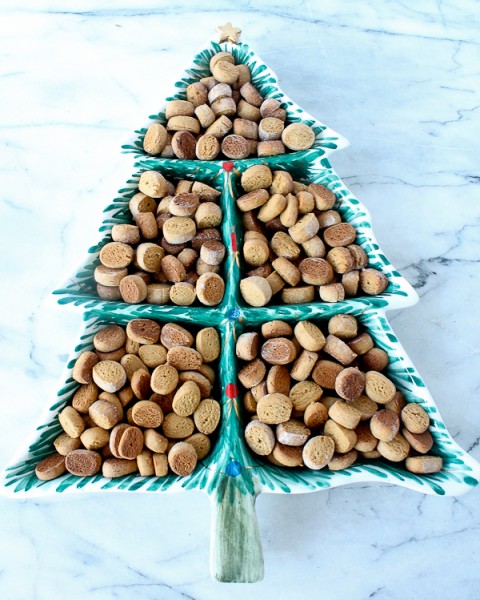 As you can see, the recipe makes a lot and does take some time, so if you have to do it by yourself  then make a fun afternoon of it.  I popped in a couple movies and I was a happy cook.  Two of my favorites passed the time quickly.  And I could almost hear Aunt Margery laughing along with me.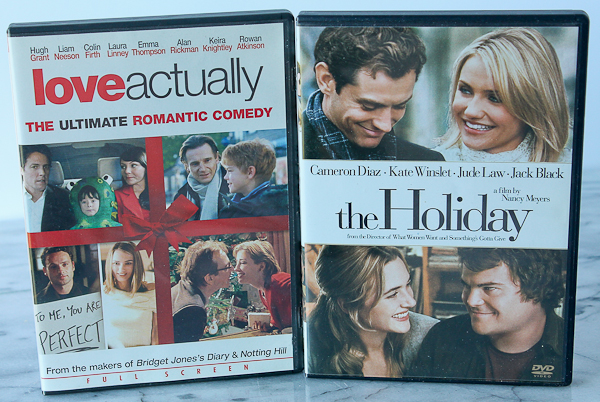 Aunt Margery's Klegens
Ingredients
1 cup lard (Aunt Margery used lard; you can substitute Crisco regular solid, but lard tastes better and is actually making a culinary comeback! You can find it in 1# boxes)
1 cup sugar
1 cup molasses
1 egg
1 teaspoon anise oil or 1 Tablespoon anise extract (I prefer the oil, and you can always add a little more if you like a very strong anise flavor, but be careful, it is potent!)
1 cup sour milk (Aunt Margery used to measure almost a cup of milk then add a couple teaspoons of white vinegar to make a cup and let it sit for a few minutes)
8 cups all-purpose flour
½ teaspoon baking soda
Instructions
In the largest bowl of electric mixer, cream together the lard and sugar until very well blended and fluffy. Blend in molasses. Add egg and anise oil and mix well. Add sour milk alternately with the flour and baking soda (you can mix the soda into part of the flour). Mix until everything is well blended and you can form the dough into a big ball. Wrap the ball in waxed paper or plastic wrap and refrigerate for at least

a couple hours

or overnight.
When ready to bake, have several large (ungreased) baking sheets ready to go. Preheat oven to 350 degrees.
I usually take out about a quarter of the dough at a time and keep the rest refrigerated. Pinch off several tablespoons at a time and roll into a ball; then roll the ball into a long rope on a lightly floured work surface to about 12 inches long and ½-inch thick. Make several at a time, then line them up side-by-side and using a long sharp knife, slice into ¼-inch small pieces and place on ungreased baking sheets. Bake for 12 minutes or until klegens are deep golden brown. You want the cookies to be crunchy, not soft, so don't

undercook

. Let cookies sit on the baking pan for a minute or so, then push them off onto a cooling rack using a spatula. Don't worry - they don't break! Repeat using all the dough. I have no idea how many little cookies this batch makes. Too many to count!